The Erin Hanson Gallery Opens in San Diego
Collectors and Fans Gather for an Art Evening to be Remembered
Monday, March 20, 2017
[January 2021 - The Erin Hanson Gallery relocated to McMinnville, Oregon.]
On Saturday, February 25th The Erin Hanson Gallery officially opened its doors in San Diego, California. The gallery hosted a large number of collectors and fans who enjoyed an evening of live music, fine desserts and Hanson's most recent collection of works. Fine wines were provided by 2 Plank Vineyards and the gallery showroom was filled to the brim with excited San Diegans.
About The Erin Hanson Gallery:
San Diego's newest art gallery boasts 2,000-sq. feet of showroom space with the remaining 4,000-sq. feet dedicated to the artist's studio and a substantial staging/shipping area to accommodate remote exhibitions and fairs. The Erin Hanson Gallery showcases the colorful oil paintings of contemporary impressionist Erin Hanson.

Works on display included:
Break of Clouds, a San Diego cloudscape in glorious hues of orange, blues, purples and pink.
Coastal Dawn, a peaceful coastal piece with a sky awash with blues and soft purples, inspired by a quiet morning at La Jolla Point.
Embroidered Light, a large oil painting featuring tall winter cottonwoods that stretch overhead, creating a tapestry of crisscrossing branches.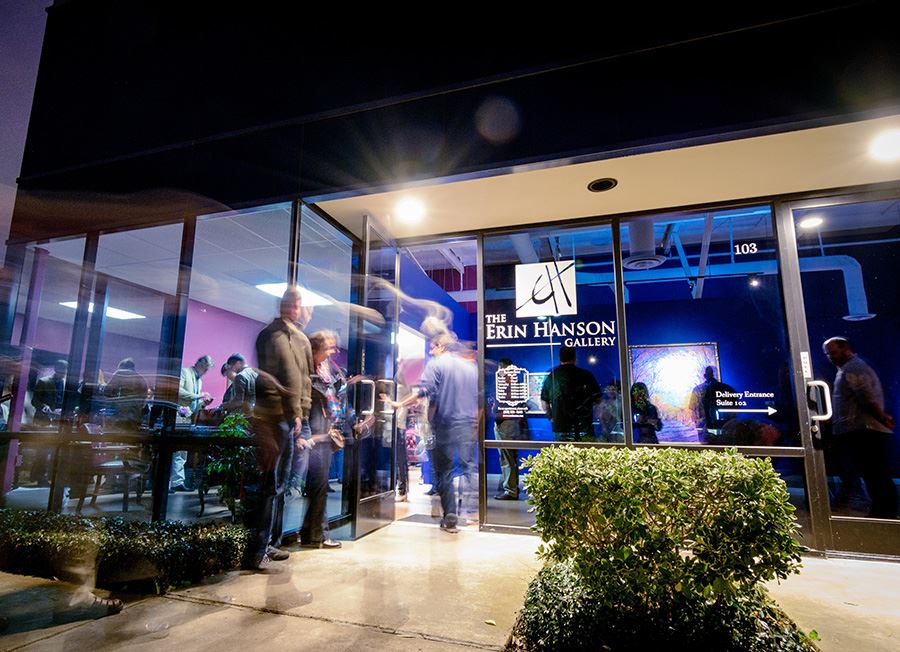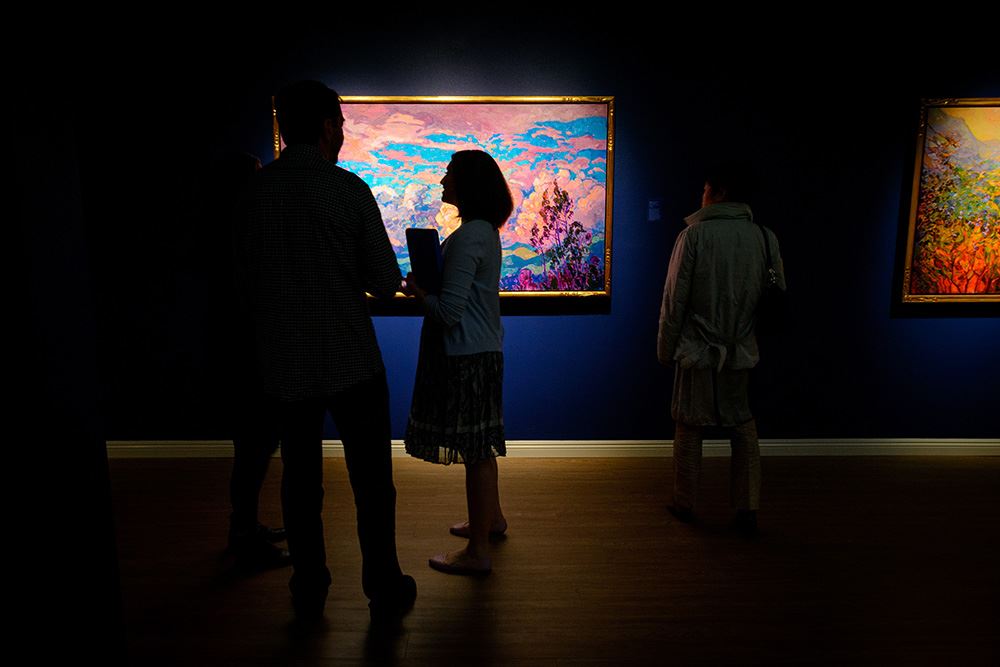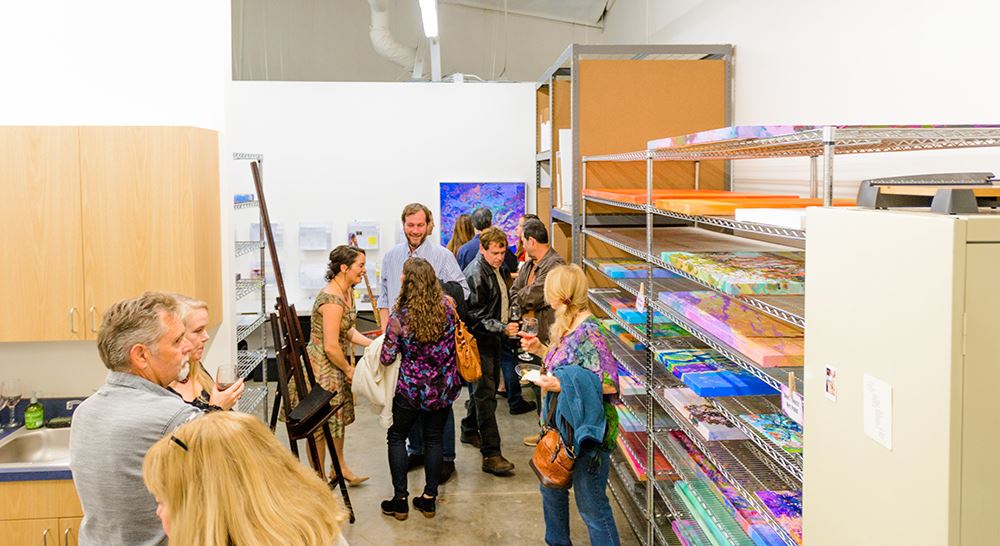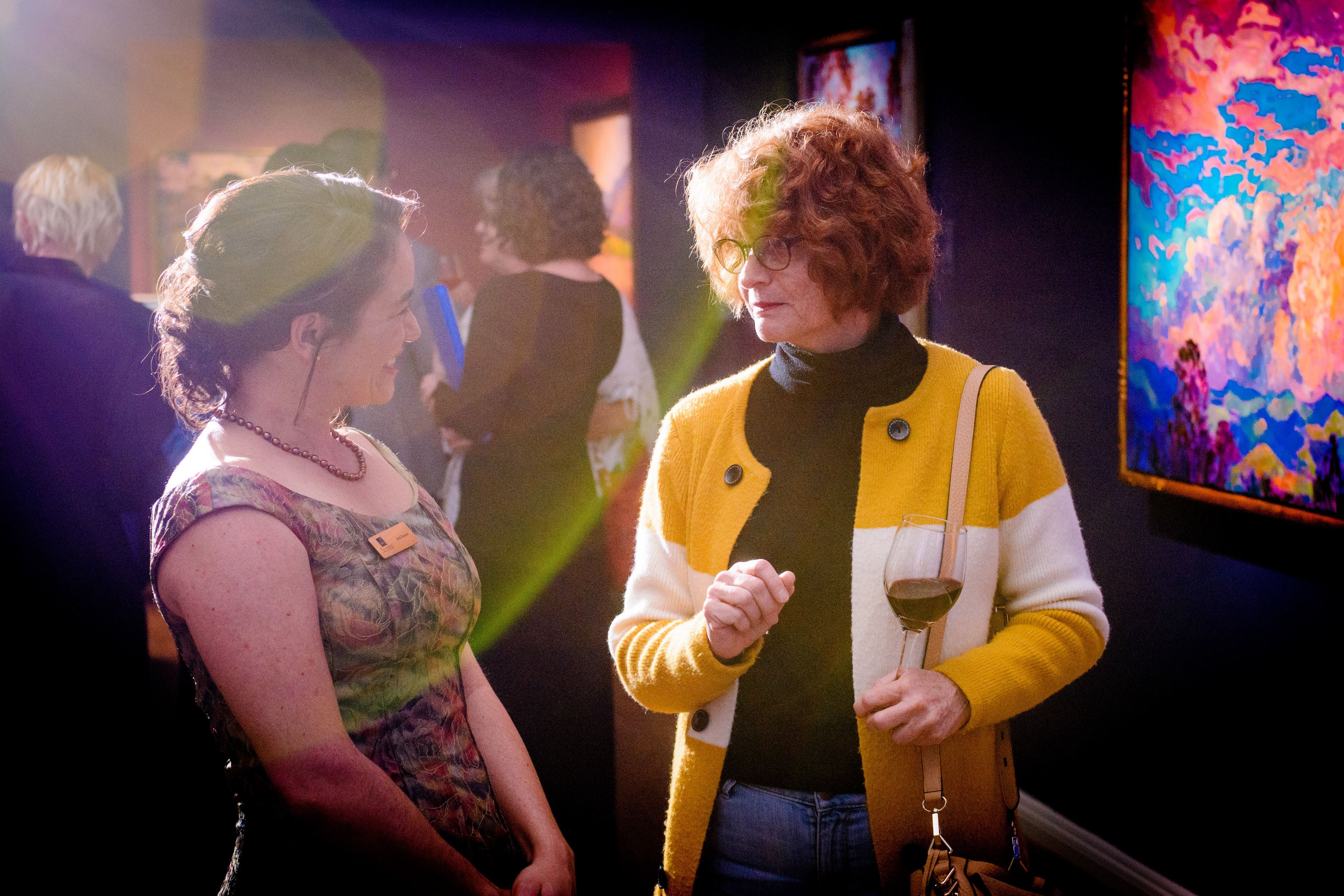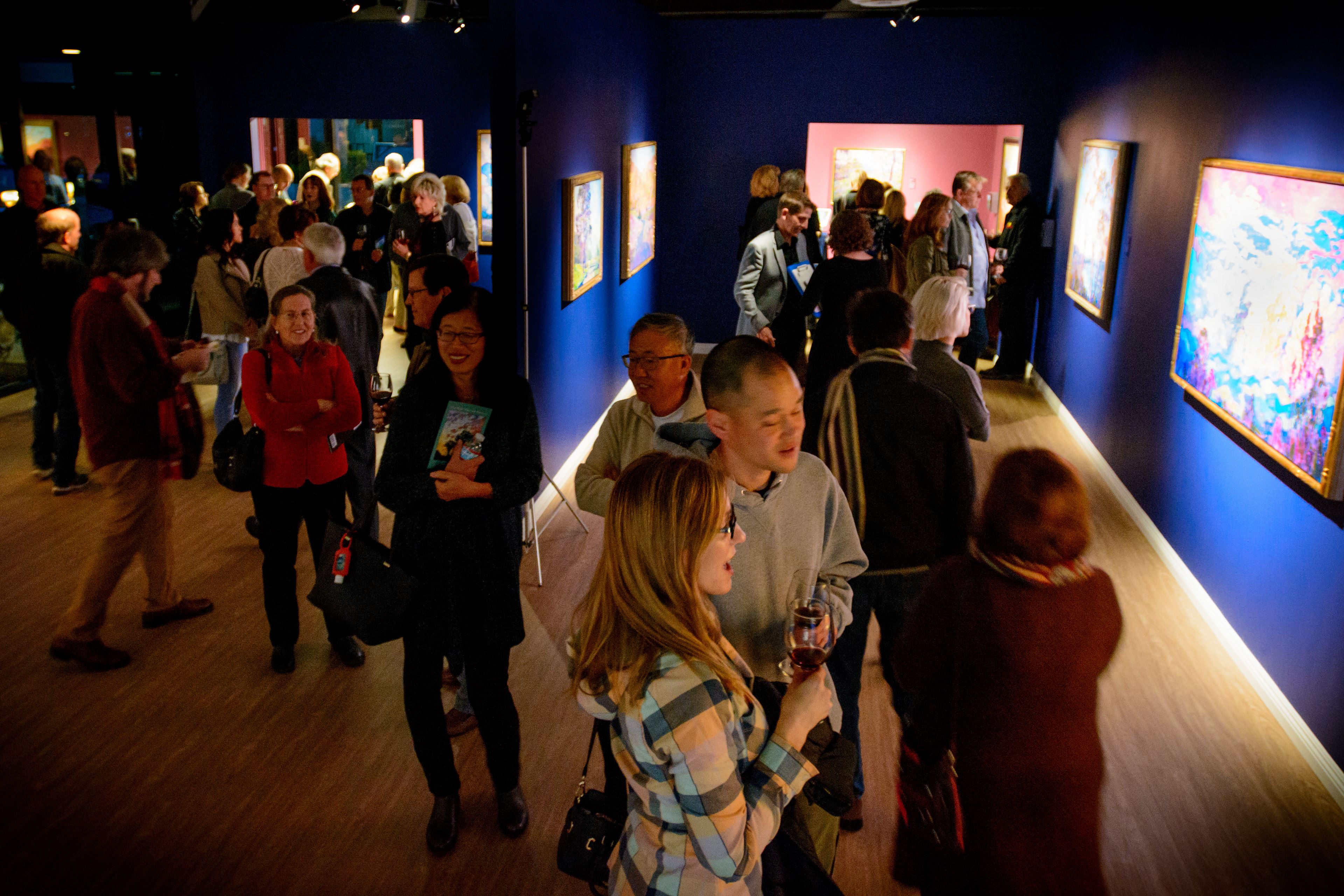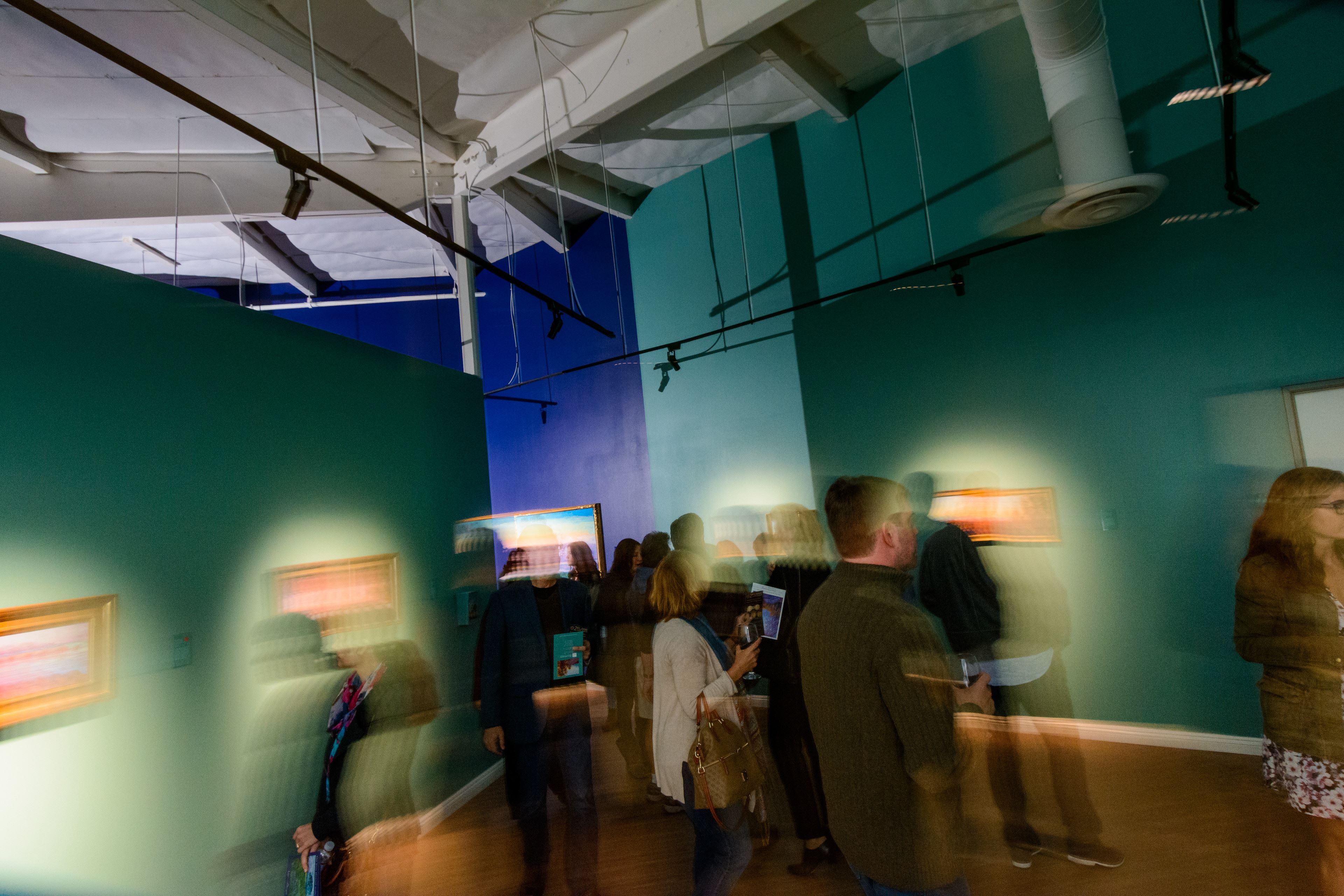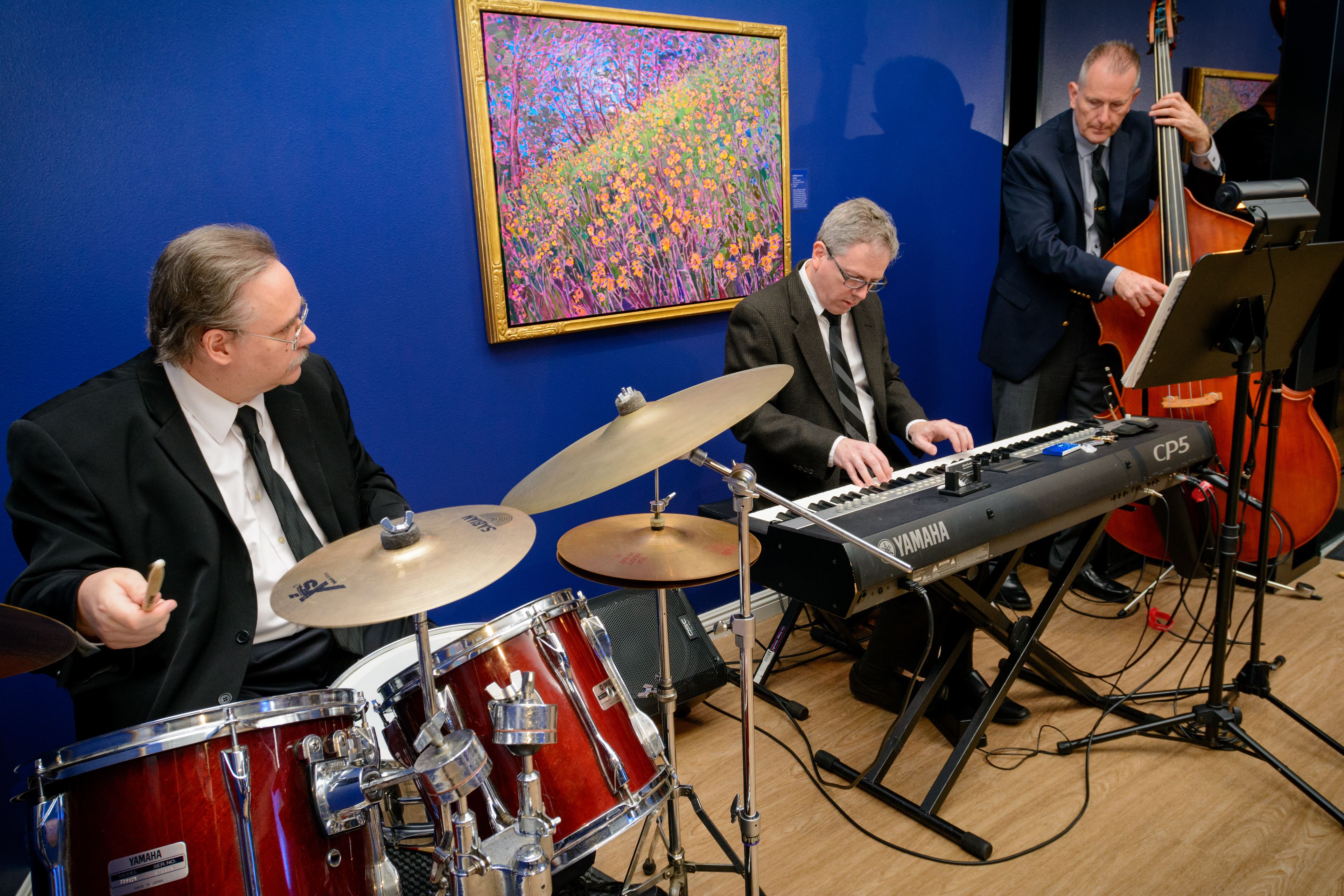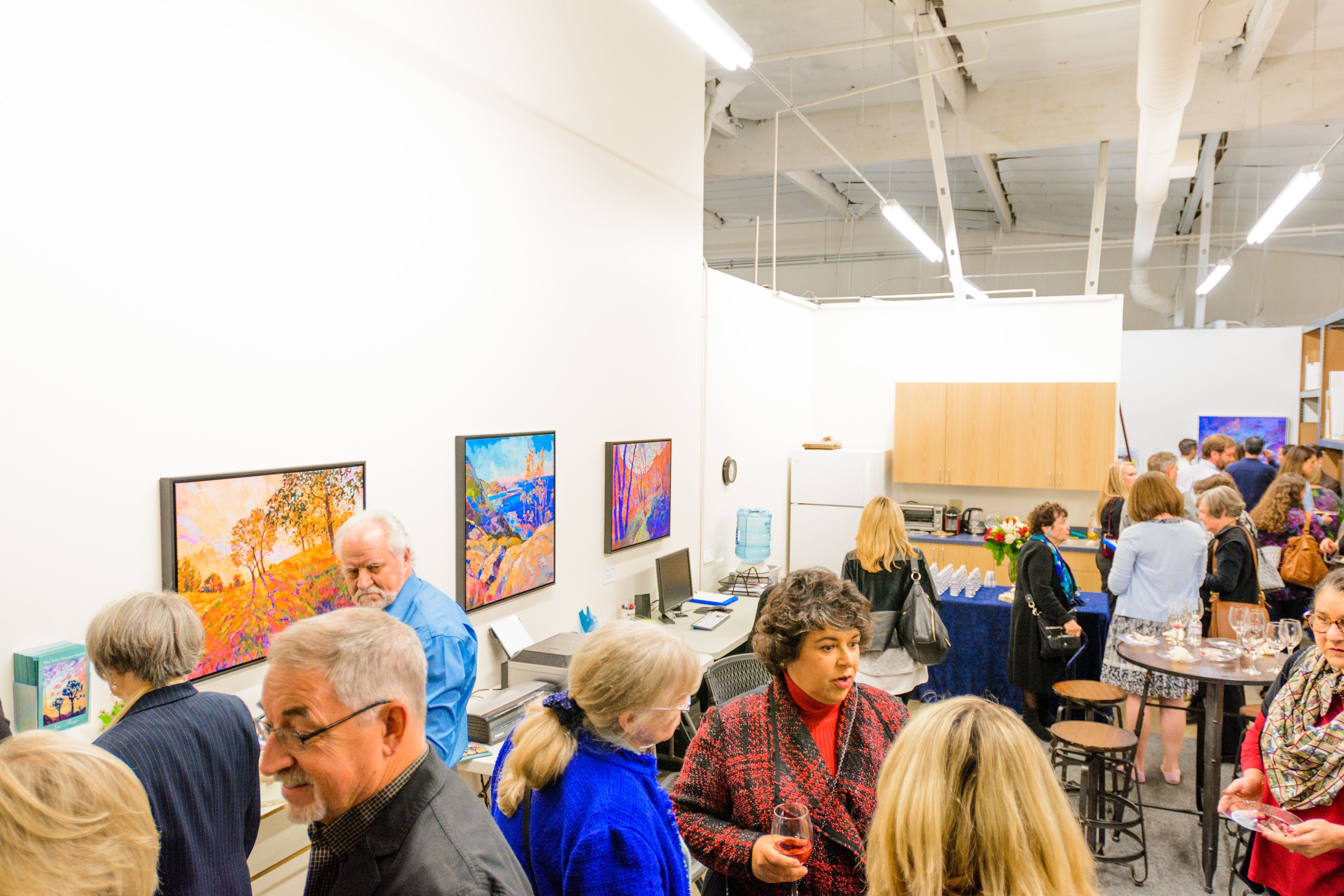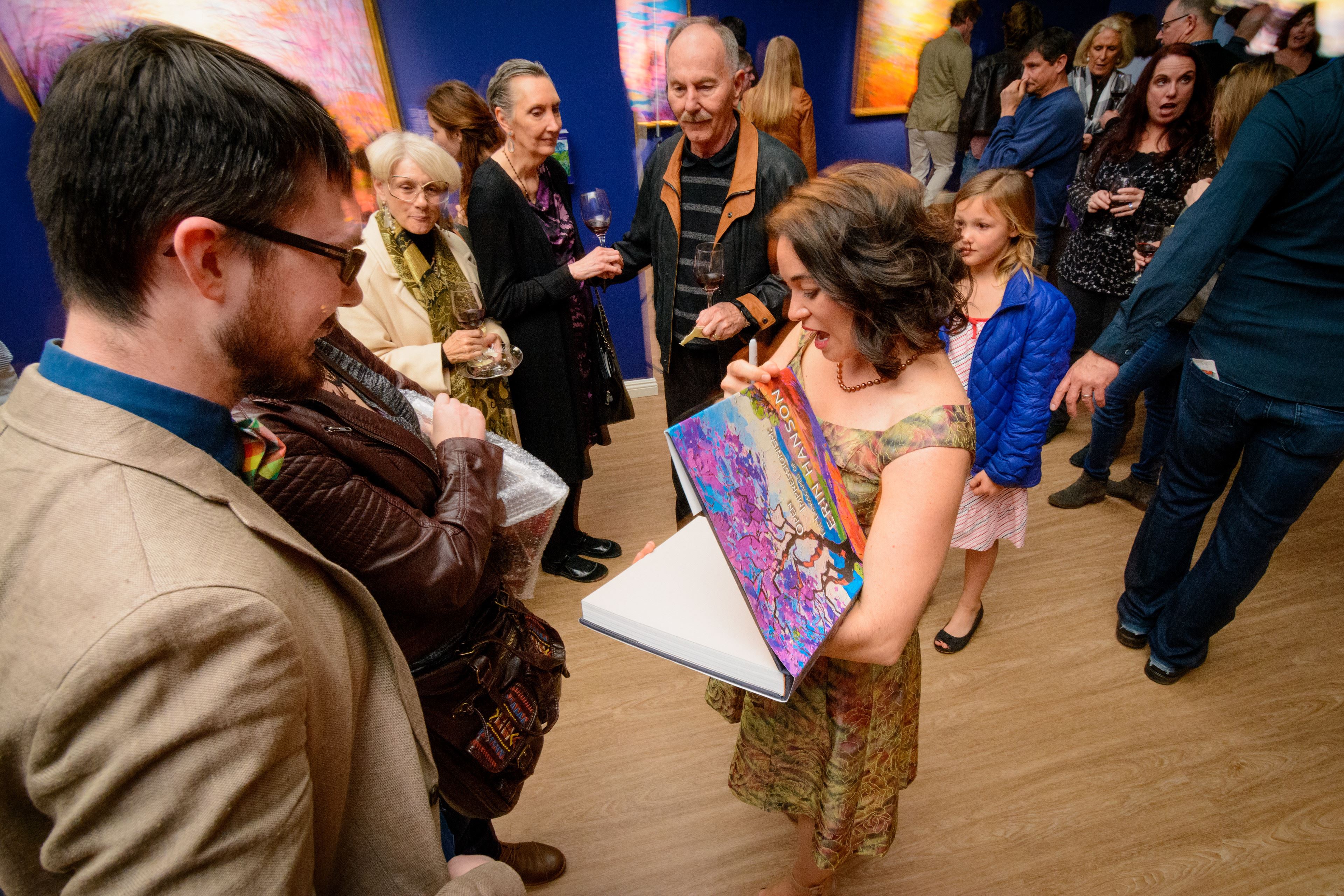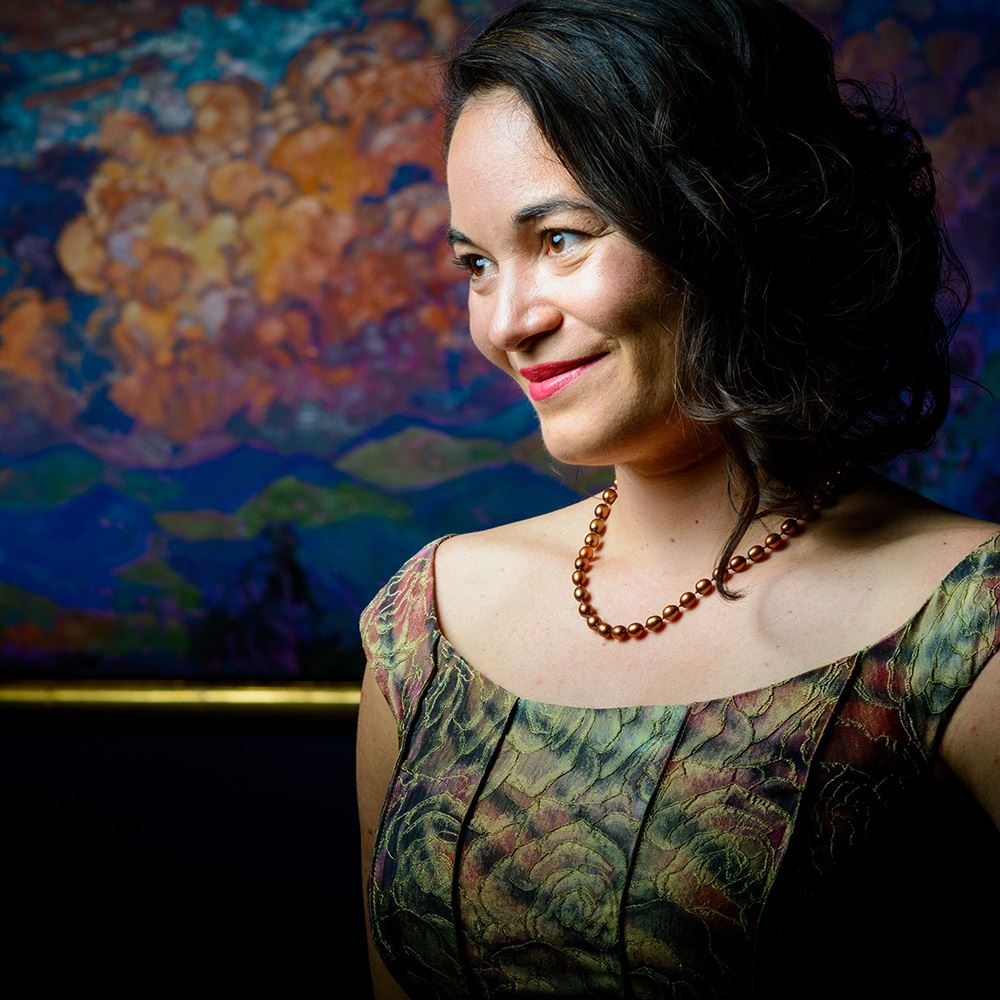 Desserts: Extraordinary Desserts, San Diego
Music: Happiness Jazz Band, Los Angeles
Wine: 2 Plank Vineyards, San Diego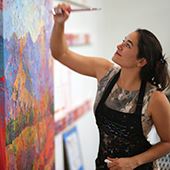 ERIN HANSON has been painting in oils since she was 8 years old. As a young artist, she worked at a mural studio creating 40-foot-tall paintings on canvas, while selling art commissions on the side. After getting a degree in Bioengineering from UC Berkeley, Erin became a rock climber at Red Rock Canyon, Nevada. Inspired by the colorful scenery she was climbing, she decided to paint one painting every week for the rest of her life. She has stuck to that decision ever since, becoming one of the most prolific artists in history. Erin Hanson's style is known as "Open Impressionism" and is now taught in art schools worldwide. With thousands of collectors eagerly anticipating her work and millions of followers online, Hanson has become an iconic, driving force in the rebirth of contemporary impressionism.

---
---