The Erin Hanson Gallery showcases the bold and vivacious oil paintings of San Diego-based artist Erin Hanson. A blend of modern expressionism and classic impressionism, Hanson's colorful and unique landscape paintings bring new life to the contemporary art scene.
The Erin Hanson Gallery is located in central San Diego, off Miramar Road. We are open to the public Wednesday through Saturday, 10am to 6pm. We are also open by appointment: please contact us to arrange a private viewing of Erin's works.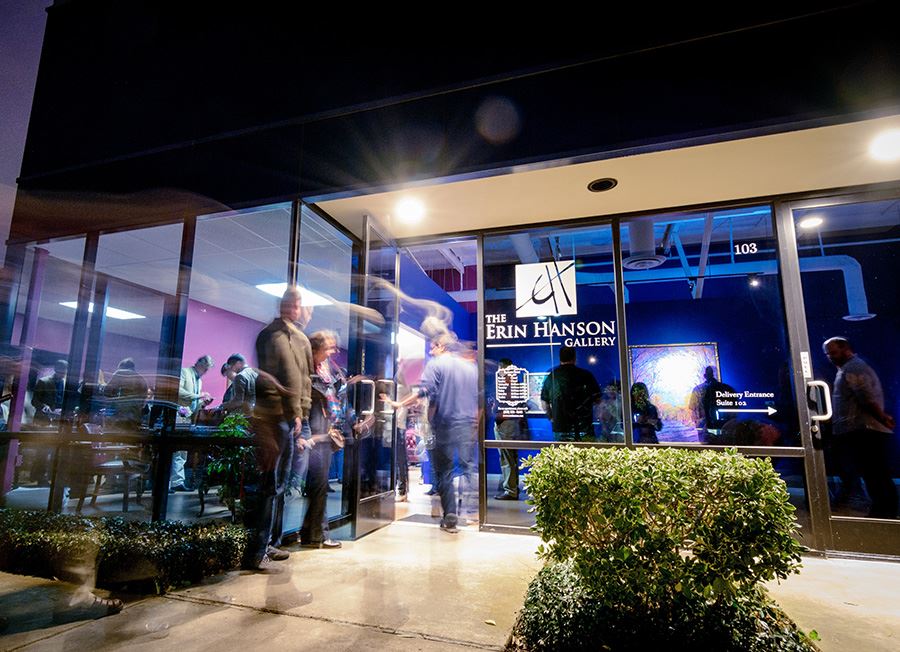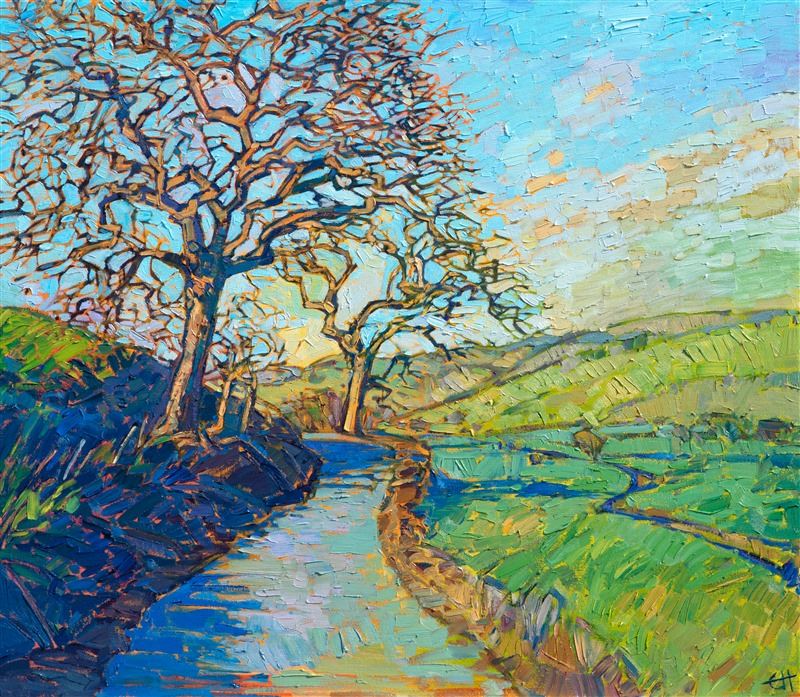 What is Open Impressionism?
Open Impressionism is a new style and movement that has sparked fresh enthusiasm for contemporary impressionism. Developed by Erin Hanson, Open Impressionism is characterized by wide brush strokes applied without layering and intense, vivid color. Open Impressionism is being taught in art schools and colleges across the world as a contemporary art style.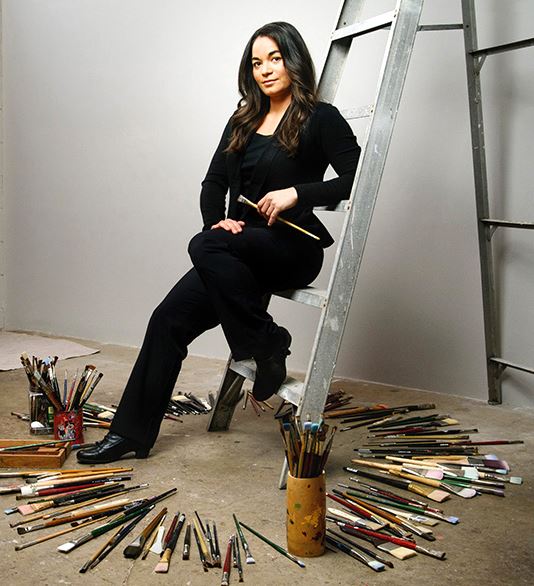 Be Inspired
Join Erin Hanson's weekly newsletter to see her newest paintings fresh from the easel, read articles and insider-only blogs written by the artist, and get inspired!
A R T I S T ' S N E W S L E T T E R
I am interested in:
Collecting Originals
Purchasing Prints
Resources for Artists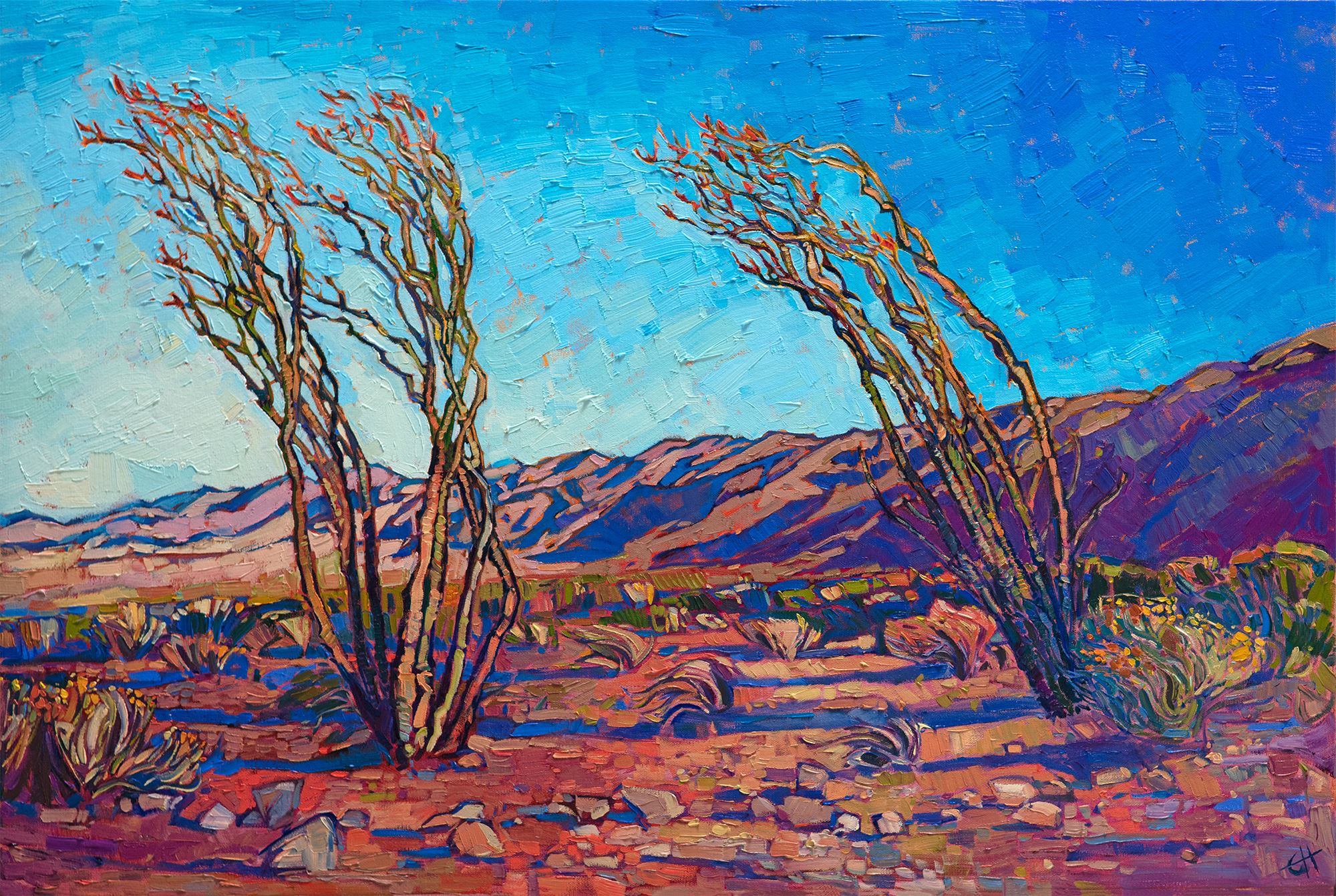 Fresh from the Easel
"California Ocotillo"
Oil on canvas, by Erin Hanson
24 x 36 in
A pair of ocotillo stand blooming in the southern end of Joshua Tree National Park. The early morning light casts sheets of warm color across the desert landscape. Each brush stroke seems to revel in the beauty of the outdoors.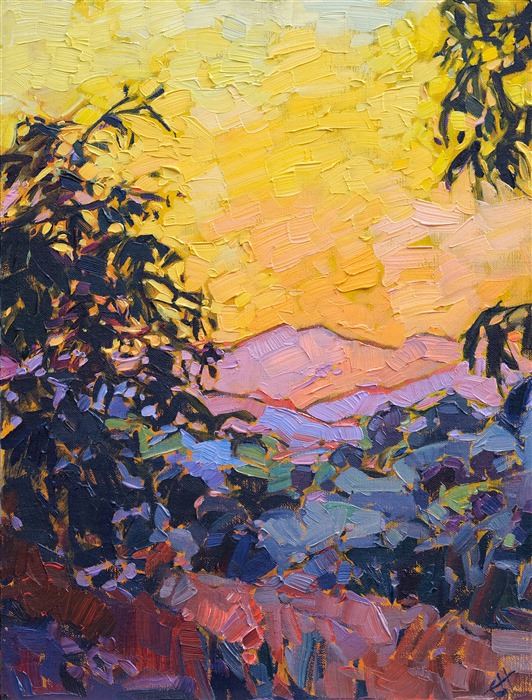 The Petite Collection
Visit the "Petite Collection" page to view Erin's smaller works that are under 20 inches. These collectible paintings arrive beautifully framed and ready to hang.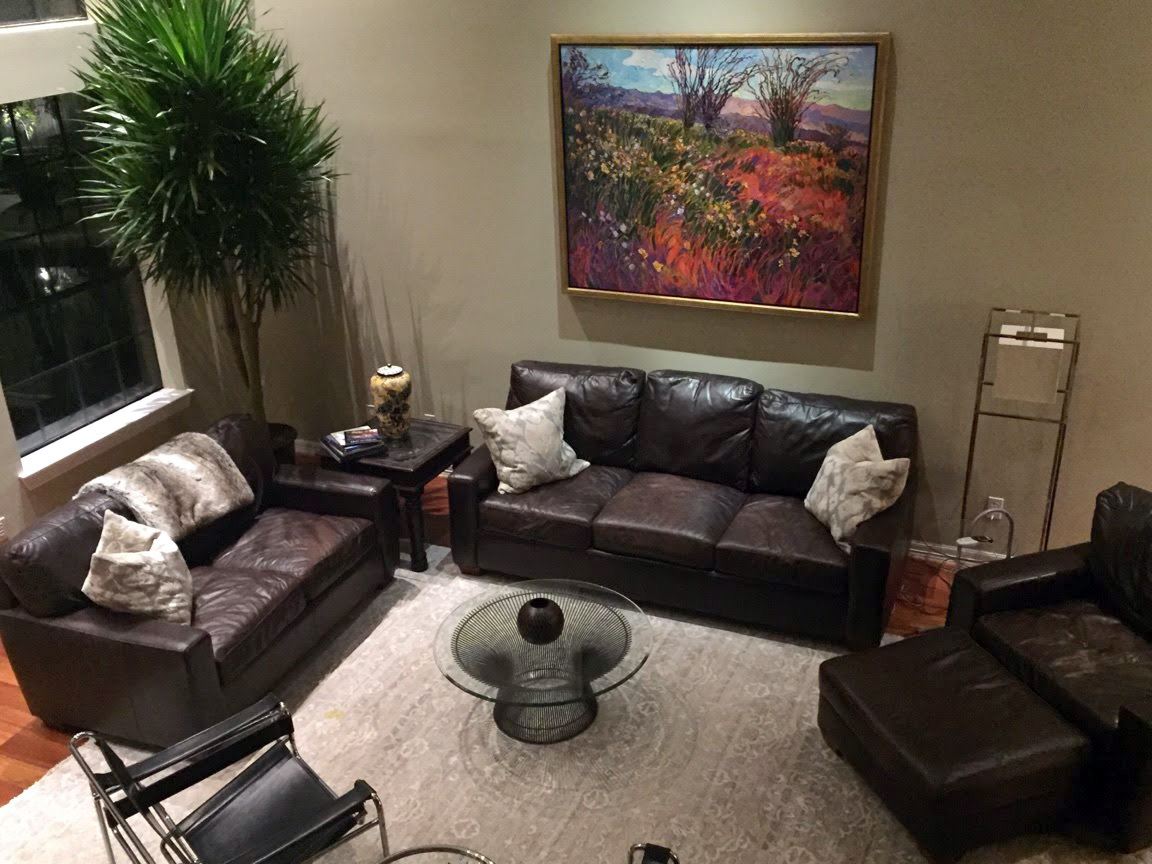 Collector Testimonials
Read feedback and reviews from Erin Hanson's fans and collectors. See how Erin Hanson paintings are beautifully displayed in collector's homes across the world.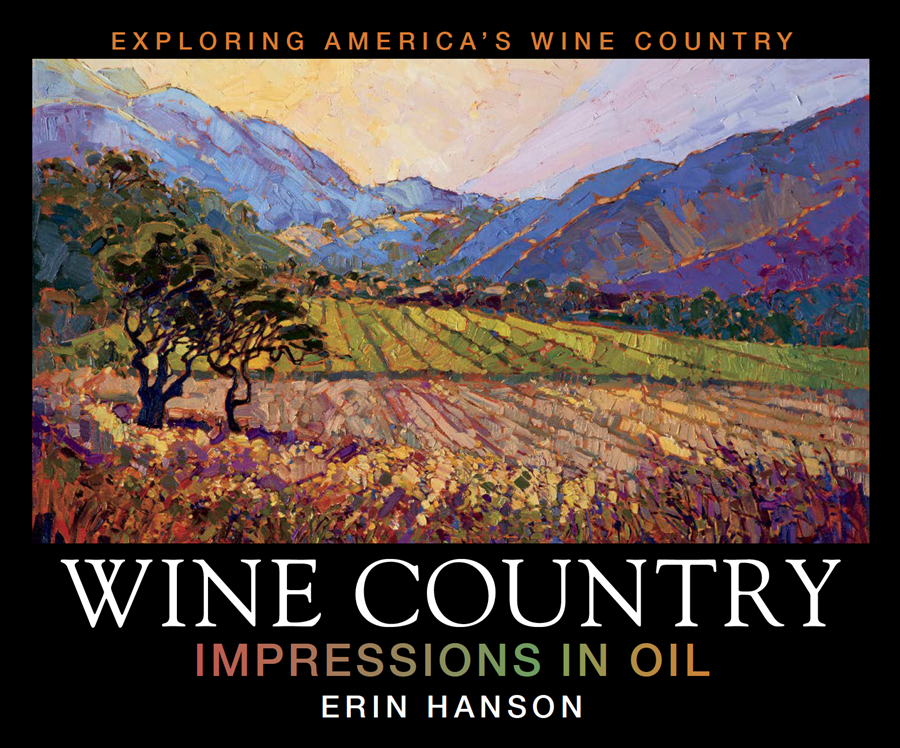 Wine Country Book
Erin's newest coffee table book is out! Wine Country: Impressions in Oil (2018) contains over 300 paintings of lush vineyards, rolling hills, and iconic oak trees.
The Floral Show
The Erin Hanson Gallery invites you to a special art event on Mother's Day weekend. We will be releasing Erin's new colletion of works, The Floral Show. The new collection will focus on floral landscapes and rare still-life paintings of the artist's favorite blooms. We hope that you will join with us in this celebration of life and art! All mothers will receive a special gift.
Join us for an evening of art, wine and live music at The Erin Hanson Gallery. All are welcome to attend!

Artist's Reception
Saturday, May 11th
5pm - 9pm

The Erin Hanson Gallery
9705 Carroll Centre Road
San Diego, CA 92126
(858) 324-4644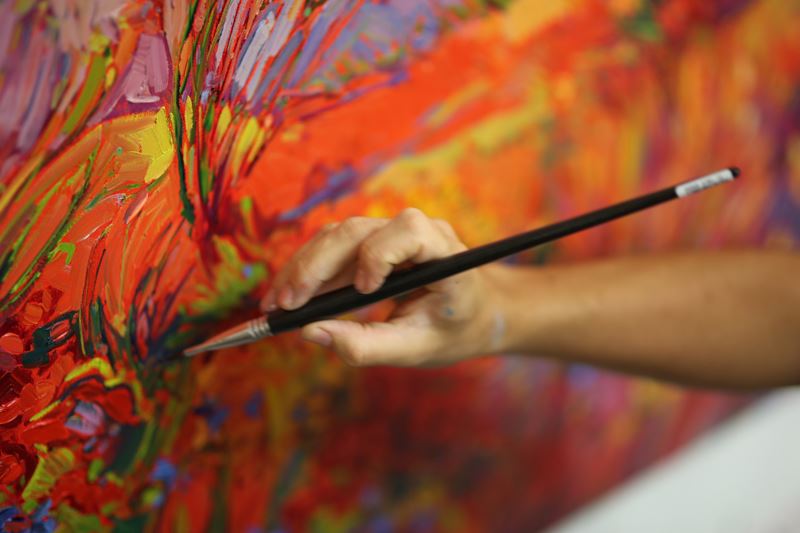 Erin Hanson Blog
Visit Erin's blog for a wealth of articles written by Erin Hanson and guest authors including biographies, interviews, adventure stories, in-depth painting looks, interior design tips, events and collection releases, news articles, and much more!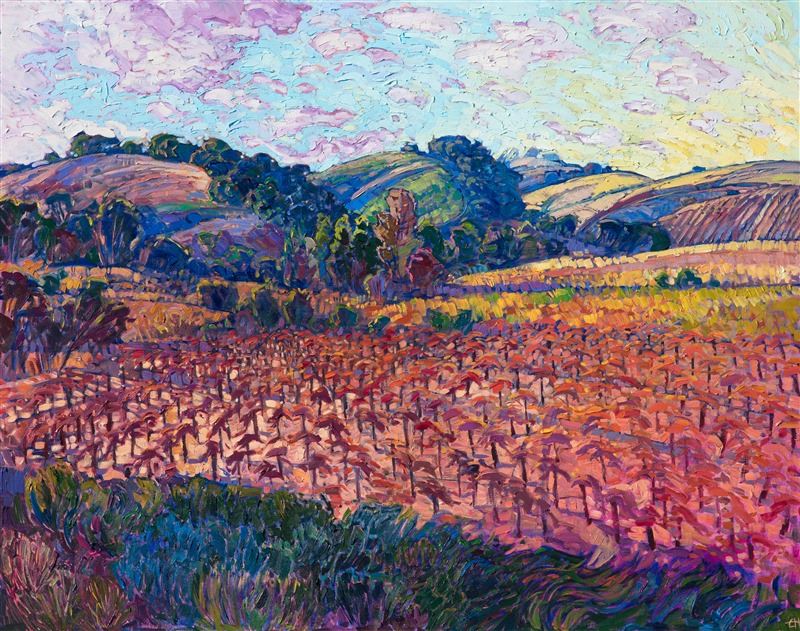 Featured Collection
Visit the "Wine Country Collection" to view Erin's newest paintings that were inspired by the idyllic landscapes of Paso Robles, Napa, and other wine country regions across the U.S.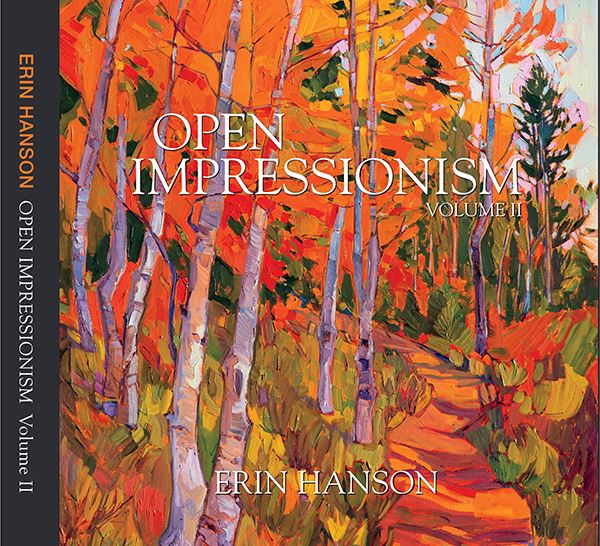 Open Impressionism: Volume 2
Erin Hanson has developed a unique style of painting known as Open Impressionism. This coffee table book shows the progression of Erin's style over 300 pages of full-color images. Explore the beautiful landscapes and sun-drenched colors of the West through the eyes of contemporary impressionist Erin Hanson, and experience the evolution of Open Impressionism.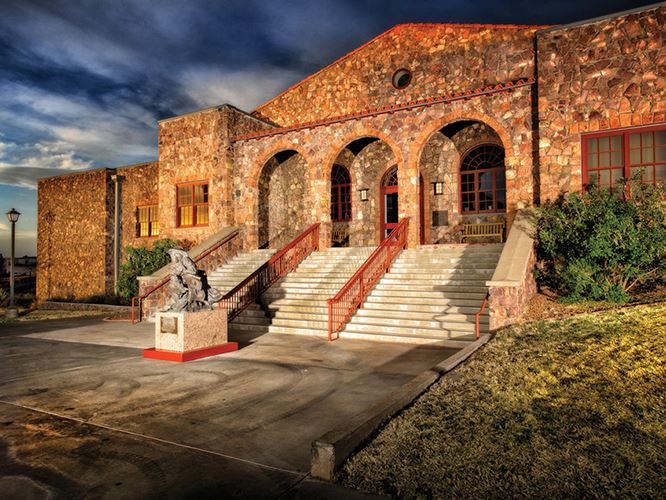 Museum Shows
Erin Hanson's paintings have been shown in 10 art museums across the United States. Along with several group exhibitions, she has had two solo exhibitions (both were sell-out shows), with a third solo show scheduled for 2021, at the Santa Paula Art Museum in Ventura County, California.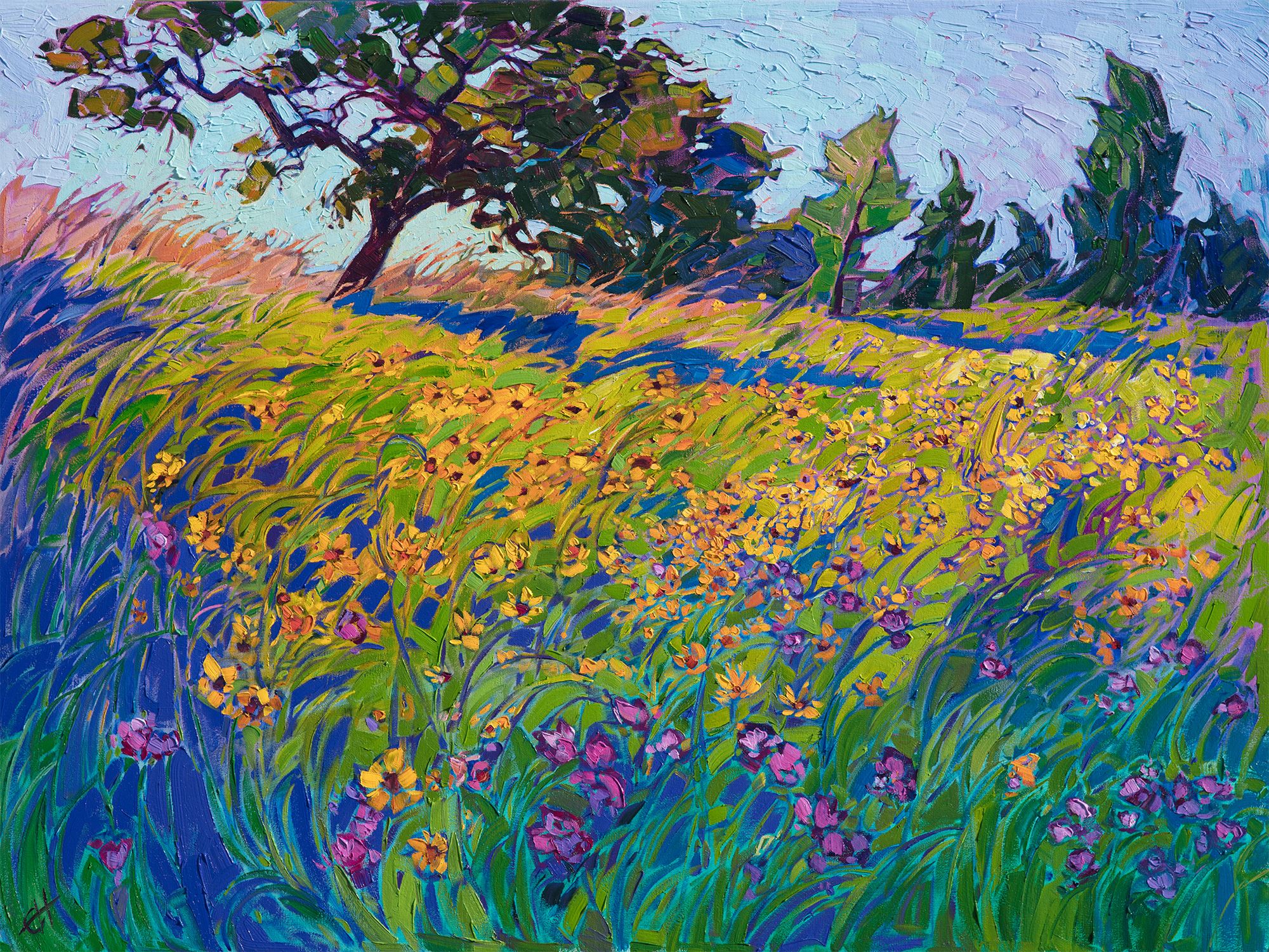 Inspired by Nature
"Wildflower Light"
Oil on canvas, by Erin Hanson
40 x 30 in
"I want to bring the beauty of the impressionists back to the modern world of art. Nature provides me with endless compositions to paint, endless color combinations, endless joy." - Erin Hanson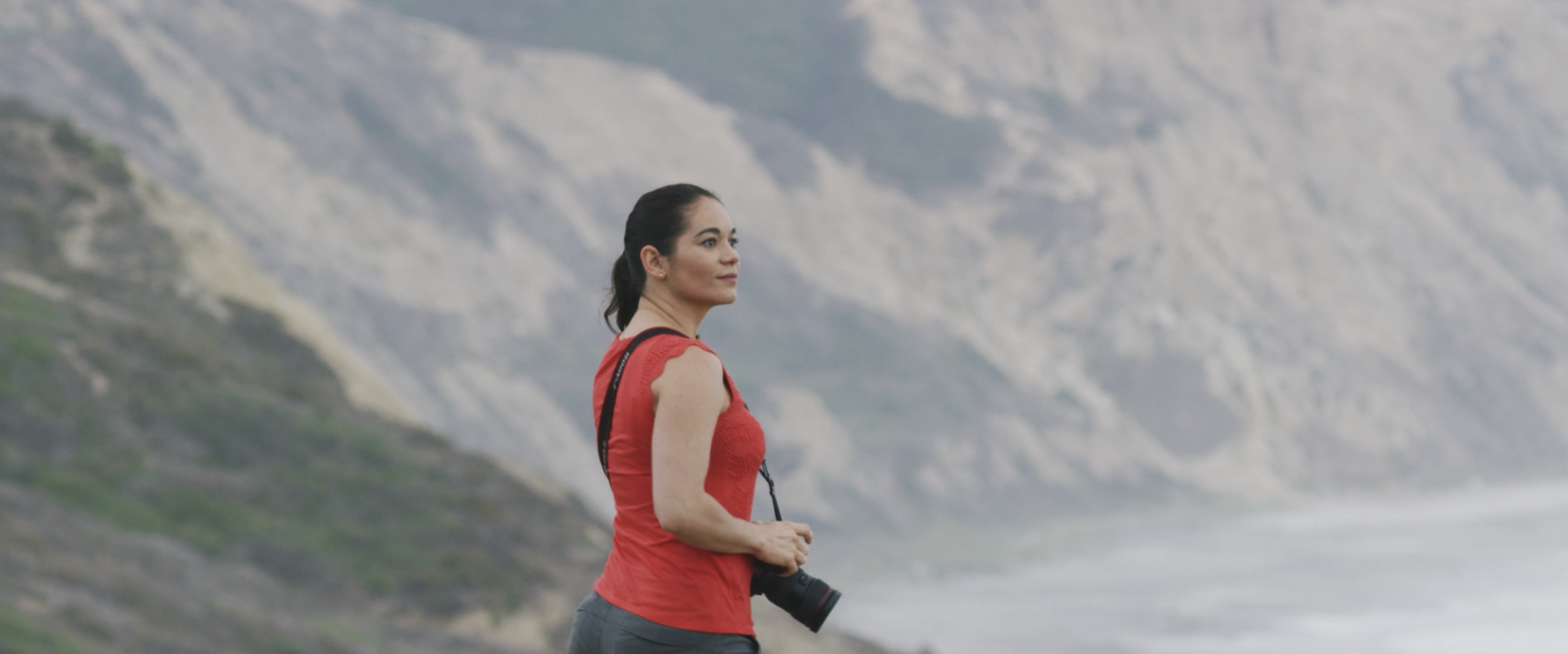 Open Impressionism Video
Watch this video about Erin Hanson and her style of painting, known as Open Impressionism.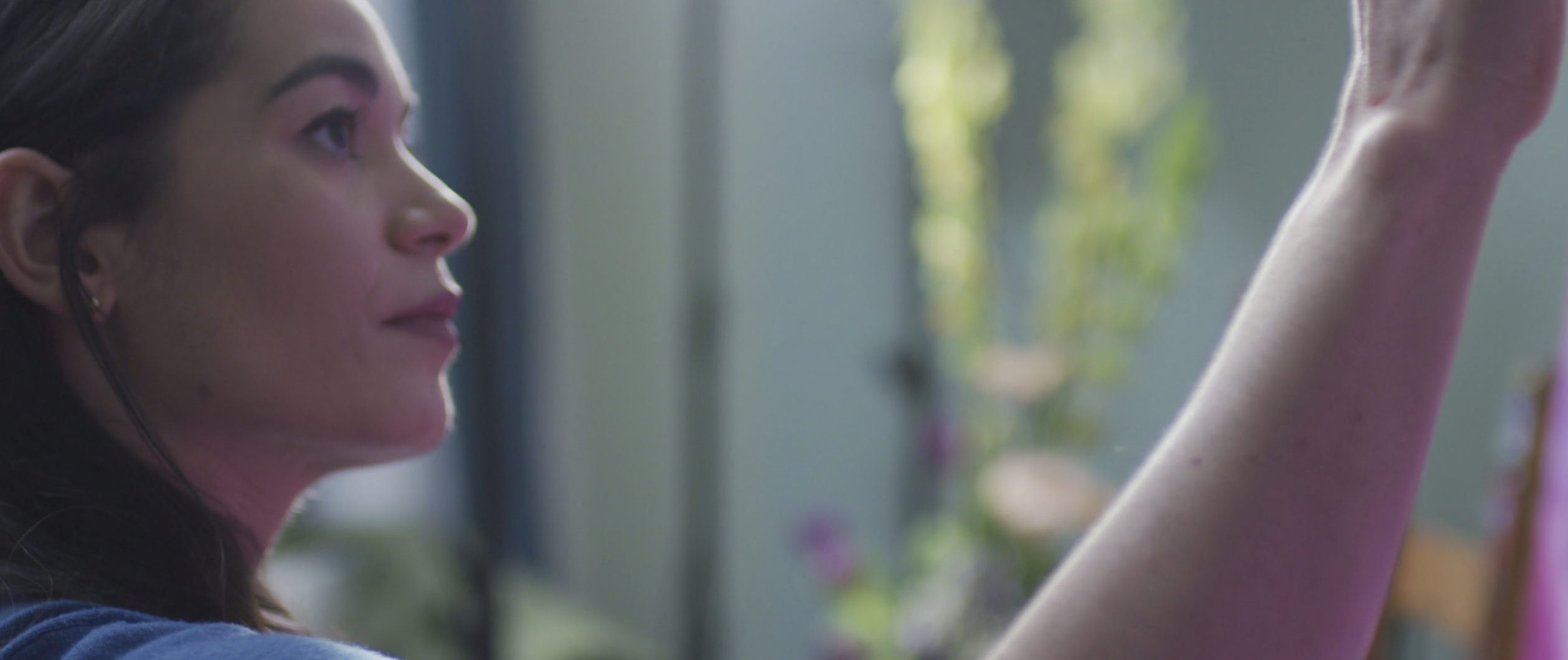 Wine Country Video
Watch the video about Erin Hanson's newest book release: Wine Country: Impressions in Oil.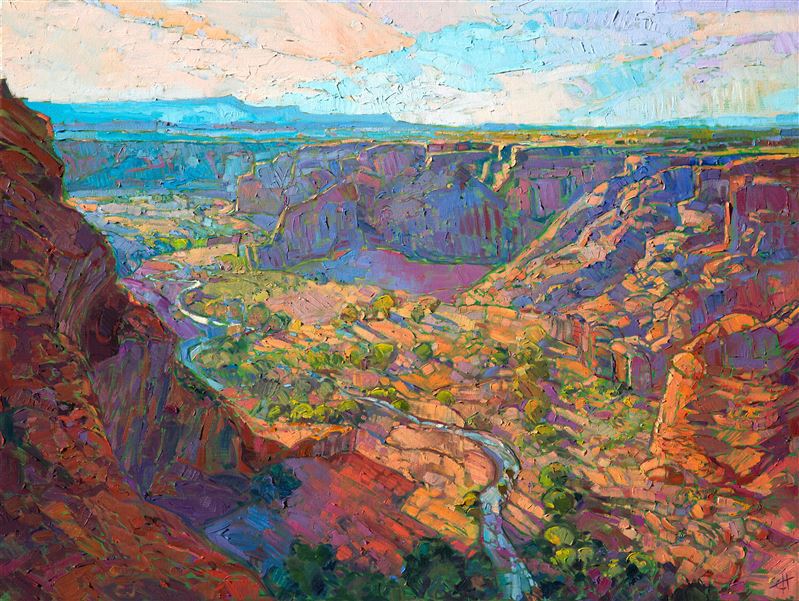 We'd Love Your Feedback!
We would love to hear your opinions about art! Answer this fun 7-minute survey and you will be entered into a free monthly drawing for Erin's new coffee table book Wine Country: Impressions in Oil.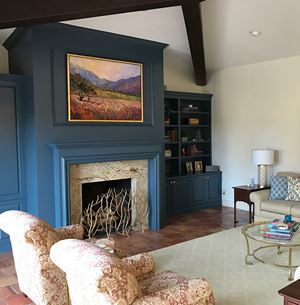 Collecting Original Art
Art collecting is about passion and emotion, and it's about finding art that captures something inside you and brings you back to gaze at the painting over and over again. Art collecting is a game, a lifelong pursuit of discovering what your tastes are and finding art that represents the way you view the world. <Click here to read more.>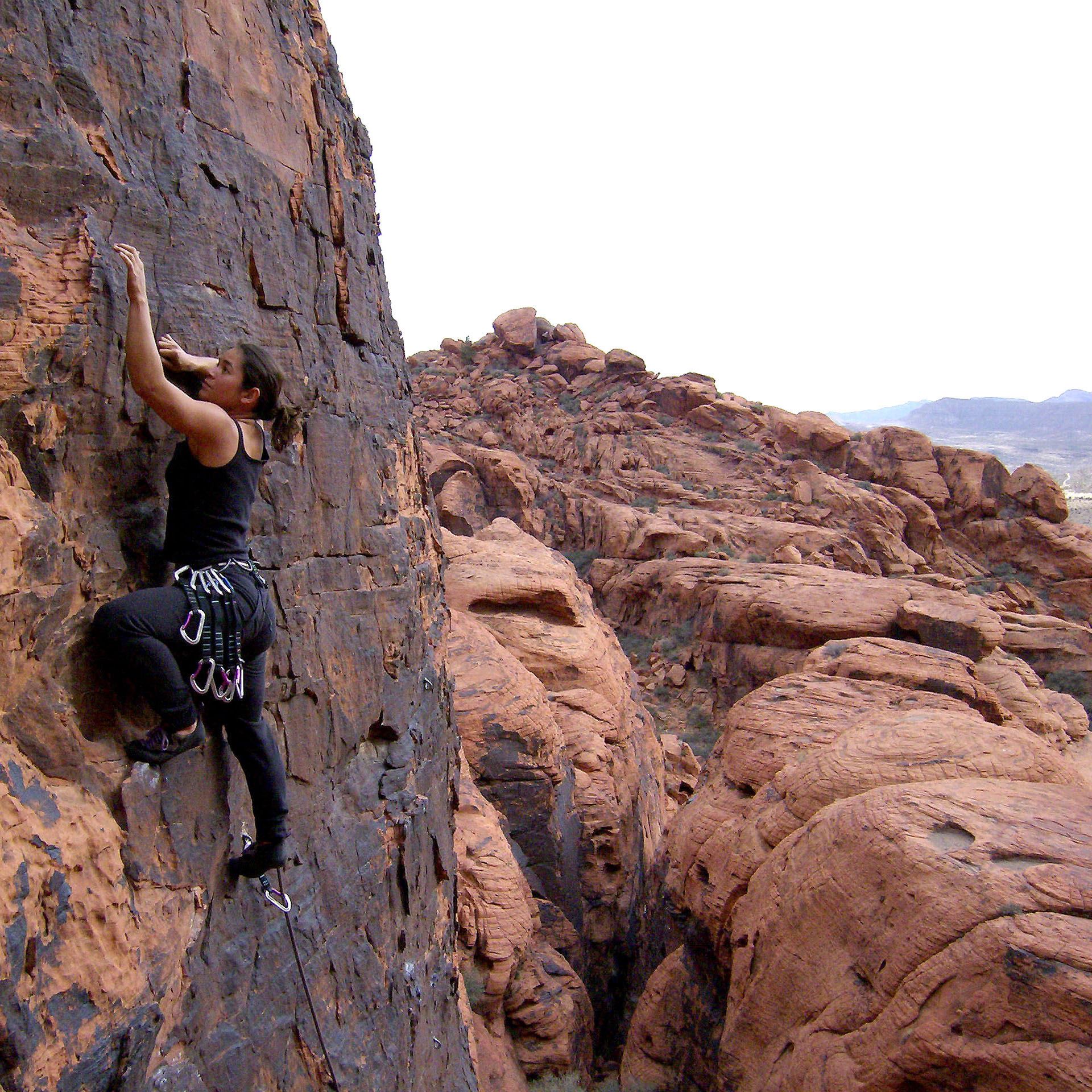 Artist Adventure Series
Erin explores the wilderness as a rock climber, backpacker, and photographer, gathering reference material to use in her paintings. She seeks out the isolation of deserted locations, surrounding herself in natural beauty, and she also finds inspiration by exploring our National Parks and wine country regions. Read about her adventures in the Adventure Series Blogs.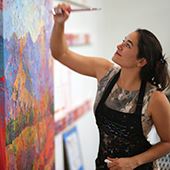 ERIN HANSON is a life-long painter, beginning her study of oils as a young child. Her passion for natural beauty is seen in her work as she transforms vistas familiar and rare into stunning interpretations of bold color, playful rhythms and raw emotional impact. Her frequent forays into National Parks and other recesses of nature include backpacking expeditions, rock climbing, and photo safaris. Hanson's unique painting style has become known as Open Impressionism, with hundreds of collectors eagerly anticipating her work. As an iconic, driving force in the rebirth of contemporary impressionism, Hanson is quickly recognized as a prolific, modern master.