Press Editorials
SELECT PRESS & MEDIA
"Erin Hanson is bringing Impressionism back."
- The American Scholar
The American Art Collective. The Erin Hanson Interview Podcast.
November 2023

CNN. Artists on AI.
October 2022.

FORBES. Art, Architecture and Perfect Winter Weather Combine in Scottsdale, Arizona.
November 2022.

"Erin Hanson brings welcome new energy to the genre at her gallery which opened here in Summer of 2022." - Chadd Scott


Magzoid. Erin Hanson on Open Impressionism
September 2020


Draw Paint Academy. An Interview with "Open Impressionism" Artist Erin Hanson
March 2020


Ladies Who Take the Lead. Open Impressionism - Erin Hanson
December 2020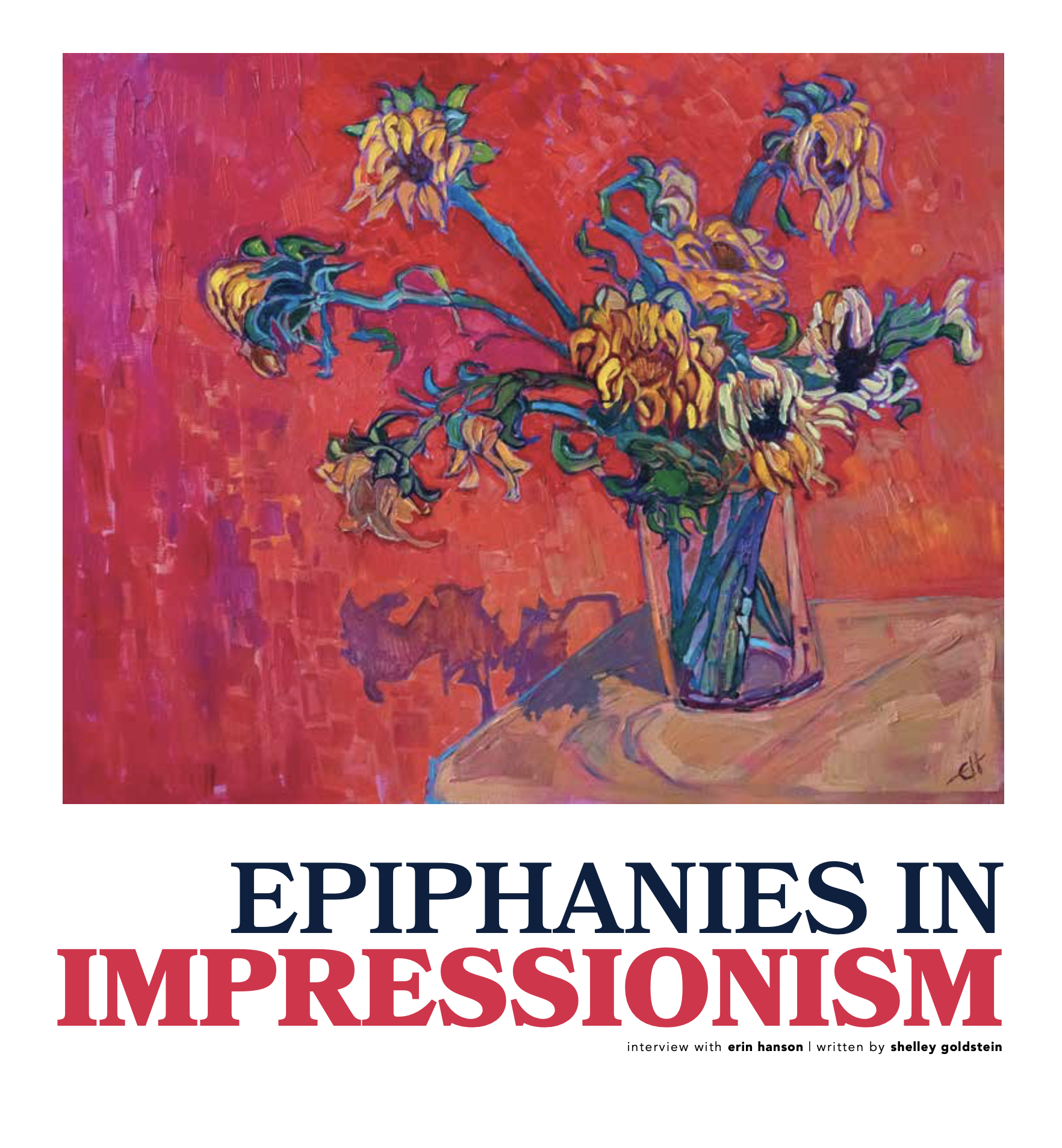 American Lifestyle Magazine. Epiphanies in Impressionism.
August 2020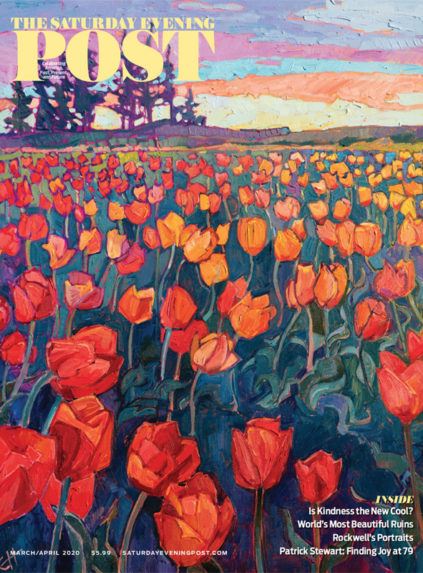 Erin Hanson on the cover of the March / April 2020 issue of Saturday Evening Post


Carmel Magazine. Contemporary Impressionism Comes to Carmel.
February 2020


Artists Network. Dancing with Color in the Landscapes of Erin Hanson.
January 2020


ArtFix Daily. Introducing Erin Hanson's Iconic "Crystal Light" Collection, An Exploration of a Modern Master's First Movement.
January 2020


My Modern Met. An Interview with Erin Hanson: Leading Contemporary Impressionist Sheds Light on Her Pioneering Practice.
September 2019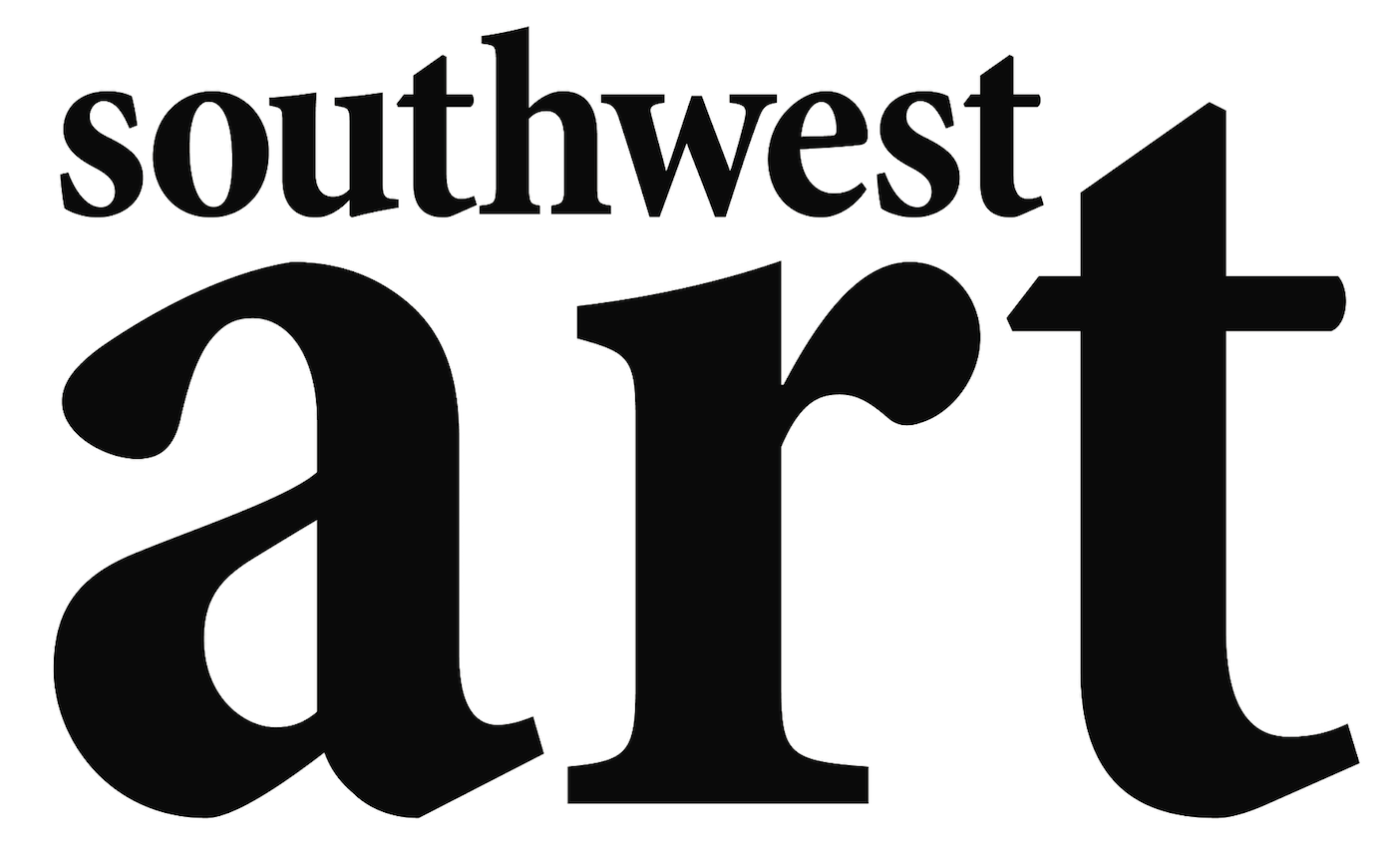 Dances with Colors
Southwest Art Magazine
July 2019


Forbes. Spotlight: Women of Western Art.
March 2019


Montana Sky featured on The American Art Scholar
December 2018


Forbes. American Fauves, the Wild Ones, American Landscapes and Gardens
Erin Hanson in the Denver Art Museum
October 2018


Cowboys and Indians Magazine. Erin Hanson's Works on Display at the Museum of Big Bend.
October 2018


California Homes Magazine. July / Aug 2018.


My Modern Met. Colorful Open-Impressionism Paintings Capture the Beauty of Wine Country.
August 2018


Hello Woodlands. Artist Erin Hanson to showcase vibrant, textural landscapes at The Woodlands Waterway Festival.
March 2018


CBS Local 2 Palm Springs
La Quinta Poster Artist Erin Hanson
February 2018


Southwest Art Magazine | La Quinta Arts Festival 2018
Show Preview & Poster Artist Spotlight (print edition)
February 2018


F I N E Magazine
Erin Hanson Announced as Featured Poster Artist at La Quinta Arts Festival in Spring of 2018
October 2017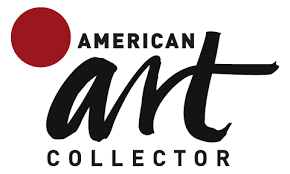 American Art Collector
Erin Hanson: The Super Bloom Show
August 2017


The American Scholar. Portrait of the Artist: Impressions of Zion.
August 2017


Pleinair Today. From Monterey to La Jolla.
June 2017


The INDEPENDENT: A Voice for Utah. Erin Hanson featured at the Zion National Park Museum.
June 2017


Modern Luxury San Diego. G A L L E R Y G I R L : E R I N H A N S O N.
April 2017


CW's San Diego Living. Introducing The Erin Hanson Gallery | San Diego.
March 2017


Vibrant Landscape Paintings Use the Color Orange to Capture the Warm Glow of the American West
by Sara Barnes | My Modern Met
October 2016


Art Daily. A Feeling of Humanity: Western Art from The Ken Ratner Collection on view at Museum of the Big Bend.
October 2016


ArtSlant. Erin Hanson: The Orange Show.
October 2016


The Eastsider. Erin Hanson: The Orange Show
October 2016


Southwest Art Magazine. Show Preview | The Orange Show.
September 2016


The Spectrum || Part of the USA Today Network
January 2016Painted Parks Exhibition || Exhibition Preview

Southwest Art Magazine
January 2016
The Year in Review || Best of 2015


Saatchi Art
December 2015

Gallery Opening Spotlight
NELAart
December 2015
Artist Spotlight
Framebridge
December 2015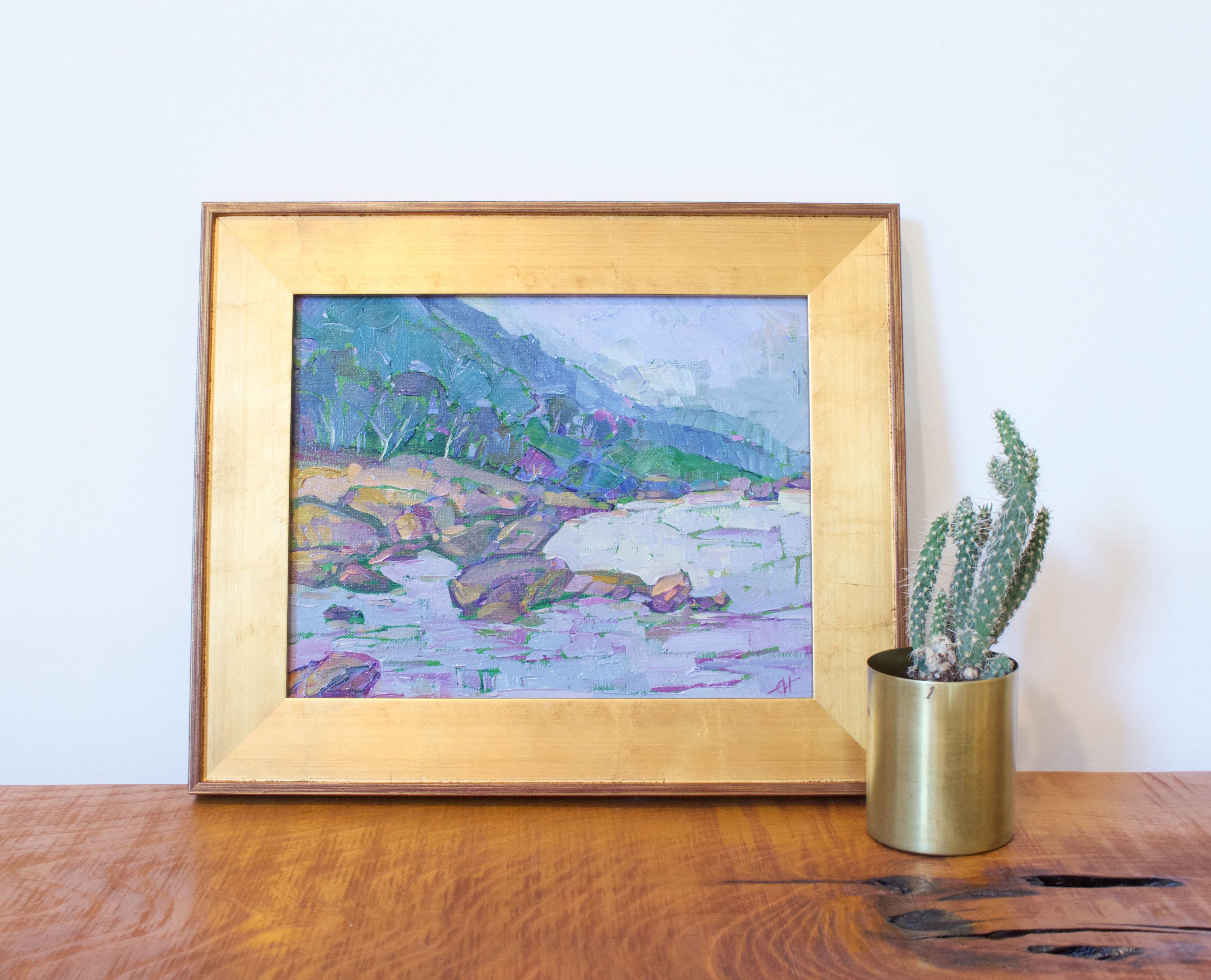 Los Angeles Daily News
'Hidden Gem' House by R.M. Schindler in Woodland Hills Restored
Featuring the Works of Erin Hanson
November 2015

Artist of the Day | FoltBolt: The Colorful Art Palette
October 2015

Erin Hanson Pioneers the Energetic Style of Open-Impressionism | My Modern Met
by Anna Gragert
October 2015

Cover Artist | Art Business News
Fall Edition 2015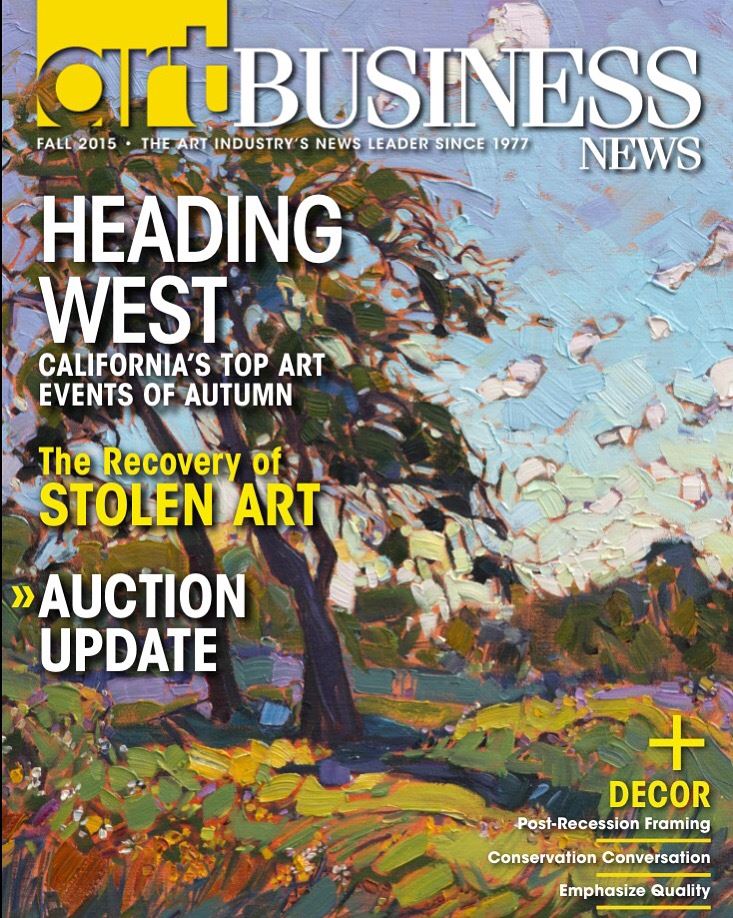 The Krush with Adam Montiel
Live Interviews
September / October 2015

Inside the Studio with Erin Hanson
Saatchi Art
August 2015

"Erin Hanson's Wine Country is a Technicolor Dream"
New Times San Luis Obispo
August 2015

5 of the Best Golden State Wine Regions
Expedia's Travel Blog Featuring The Erin Hanson Art and Wine Tour
August 2015


Art and Wine Tour to be Held This September
Paso Robles Daily News
August 2015
Art People. Featuring the Works of Erin Hanson.
July 2015
Palm Springs Life Magazine
March 2015 Issue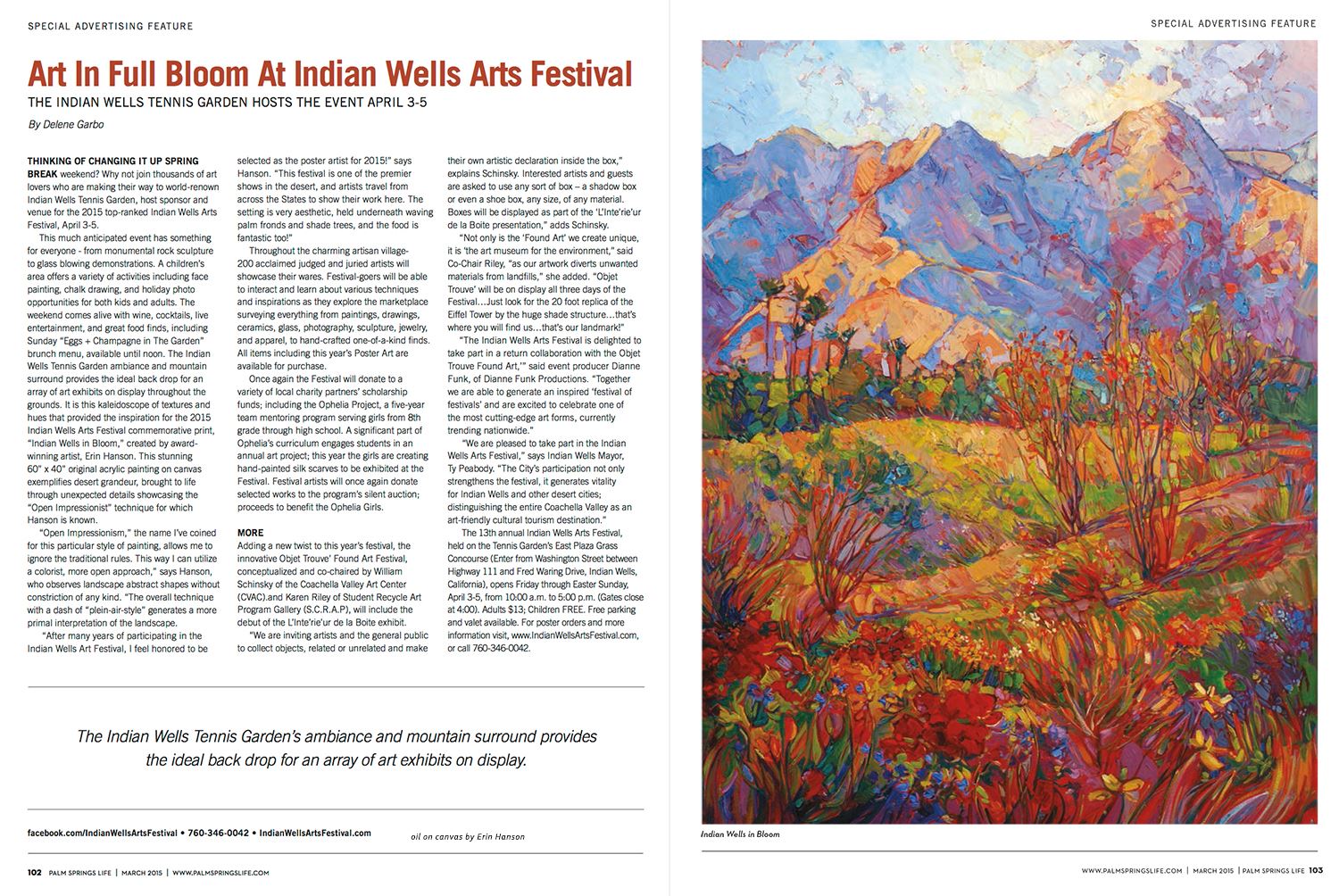 As Seen In
Art.com Winter Catalogue
Winter 2014/15
As Seen On
One Kings Lane
Winter 2014/15

Library as an Incubator Project
Featuring: Erin Hanson
February 2015

Rue Magazine
Friday Favorites
January 2015

La Jolla Light
Artist Erin Hanson's Work Charms at La Jolla Library
November 2014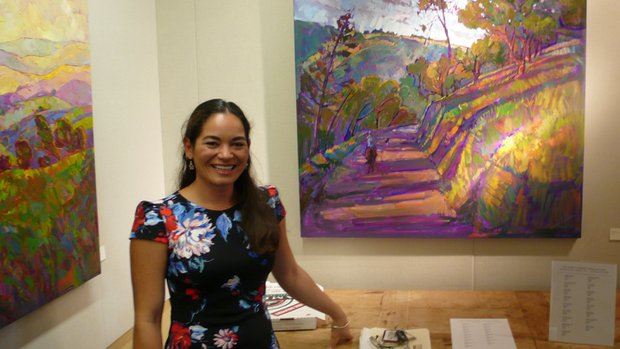 Trendhunter
These Erin Hanson Lanscape Paintings Boast
Dynamic Hues and Textures
November 2014

The San Luis Obispo Tribune
Pastels and Oils
October 2014
Featured on Billboards across Northern Los Angeles
Promoting the World Wide Art International Fine Art Show
Fall 2014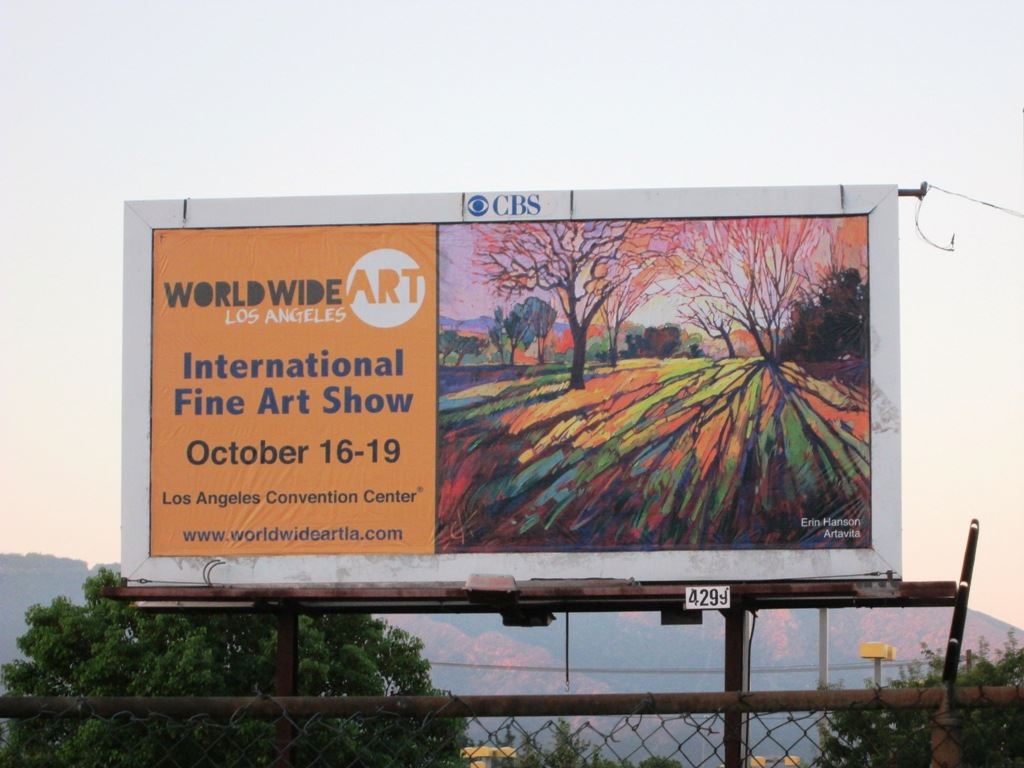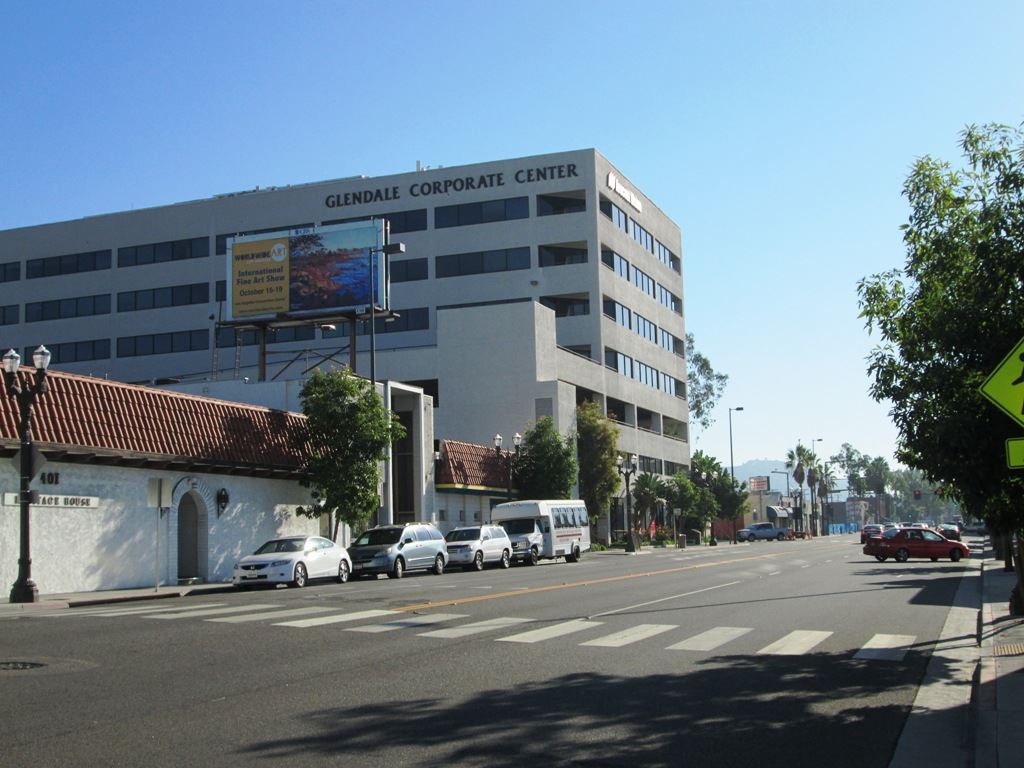 SLO Journal Erin Hanson, The Award Winning Artist that Never Grew Up
October 2014

Deseret News
Article by Kristin Murphy
August 2014
Art and Coin TV
Live television interview with Barry Chappell
May 2014
The Mentalist, Warner Brother's TV show
Artwork appearance
May 2014

Life as a Human
What is Open-Impressionism?
April 2014

Colossal
Oil Landscapes Transformed into Mosaics of Color, by Christopher Jobson.
April 2014

Palm Springs Life
Beauty in the Wild
October 2013

Southwest Art Magazine
Show Preview | Arts at Denver: Earth, Sky, Water, by Anne Hopper Vickstrom
September 2013

Paso Robles Press
PasoScapes: Erin Hanson Landscapes in Oil comes to Studios on the Park, by Hayley Thomas.
September 2013

Artweek.LA
Erin Hanson Grand Opening
June 2013

Southwest Art Magazine
"Mosaics in the Landscape" by Bonnie Gangelhoff
March 2013

Confessions of Motherhood
"Thieving Thursday: Painter Erin Hanson…Wow" by Laura Diamond
January 2013

New Times
"Open Impressions" by Anna Weltner
October 2012

The Tribune
"Imagining the Perfect Sunday Drive," by Monica Fiscalini, San Luis Obispo
October 2012

Desert Entertainer
Palm Springs article by John Weidenhamer
Feb 2011

KCLB Palm Springs
Radio interviews
2010-2012