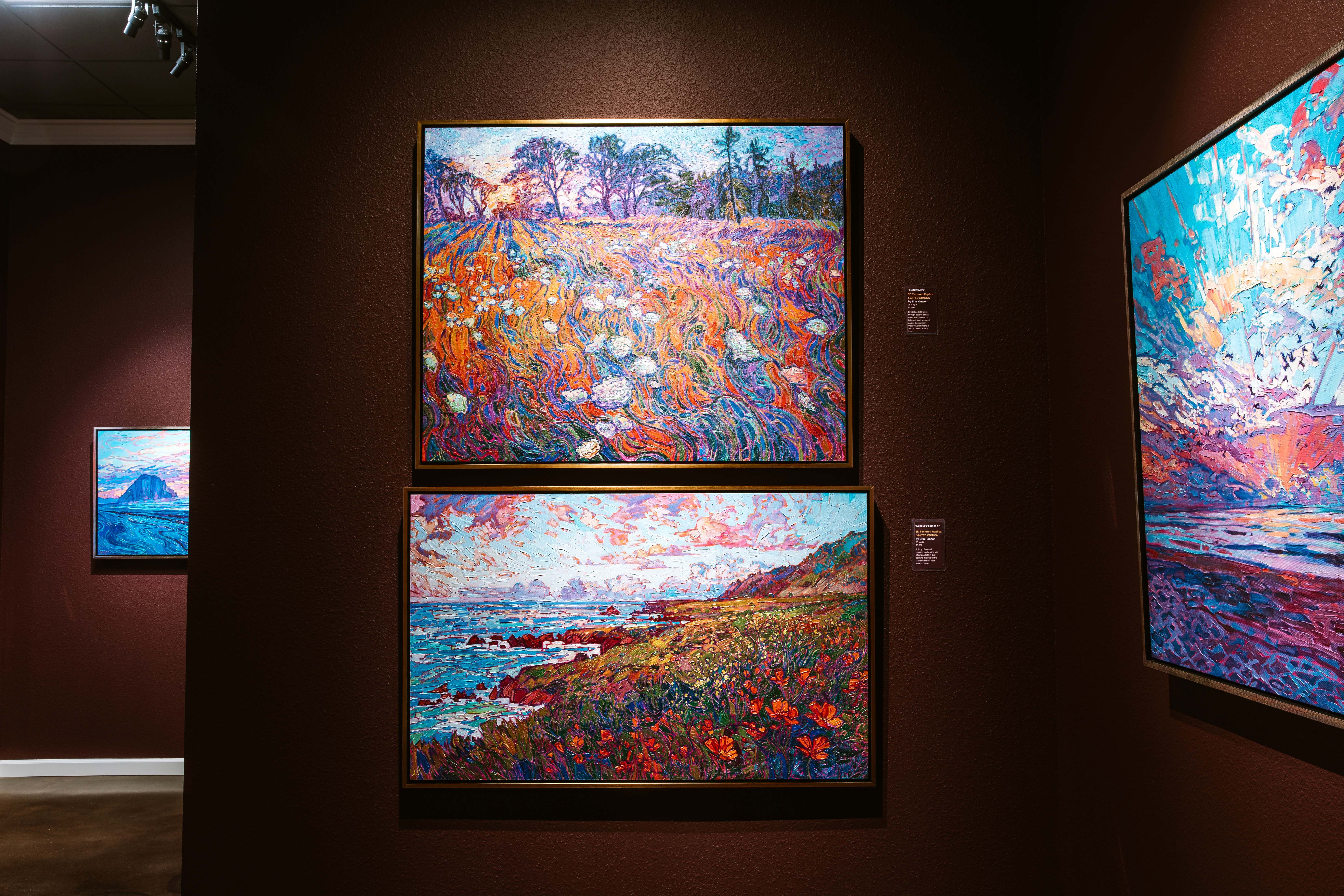 McMinnville, Oregon
The Erin Hanson Gallery showcases the bold and vivacious oil paintings of landscape artist Erin Hanson. A blend of modern expressionism and classic impressionism, Hanson's colorful and unique paintings bring new life to the contemporary art scene. Hanson's works are collected by art museums and private collectors worldwide.

The Erin Hanson Gallery is located in an expansive 18,000 sq ft warehouse in McMinnville, Oregon. We are located about an hour southwest from Portland International Airport. Our new facilities in Oregon (which are the length of a football field) house Erin Hanson's art studio, a beautiful showroom gallery, our main offices, our book department, and the Erin Hanson prints production department. This is also where Erin Hanson's original oil paintings are photographed and scanned using new high-tech 3D technology.

The Erin Hanson Gallery in McMinnville is open to walk-in visitors. We would love to see you and give you a tour of Erin's studio and the facilities.

The Erin Hanson Gallery hosts open house events several times throughout the year, showcasing special collections and new releases. To learn more about Erin Hanson, please visit our comprehensive About page. You may subscribe to our mailing list (at the bottom of this page) to receive notifications of upcoming events and new painting releases.
The Erin Hanson Gallery
1805 NE Colvin Ct
McMinnville, OR 97128
(503) 334-3670
info@erinhanson.com
Walk-in hours:
Tuesday through Saturday, 9:30 am - 5:30 pm


You may also contact us to make an appointment to view the available works at our art gallery in McMinnville, OR.