Behind-the-Scenes at The Erin Hanson Gallery
Wednesday, April 5, 2023
Let's Take a Tour of the McMinnville Gallery and Warehouse
Did you know that The Erin Hanson Gallery, McMinnville, was built so that Erin Hanson can control the quality of every print we sell? It's a remarkable setup - and one that we encourage visitors to tour when they come to experience Erin's paintings in person.
We know that not everyone can make the visit to Oregon, so we've recreated a gallery and warehouse tour for you here!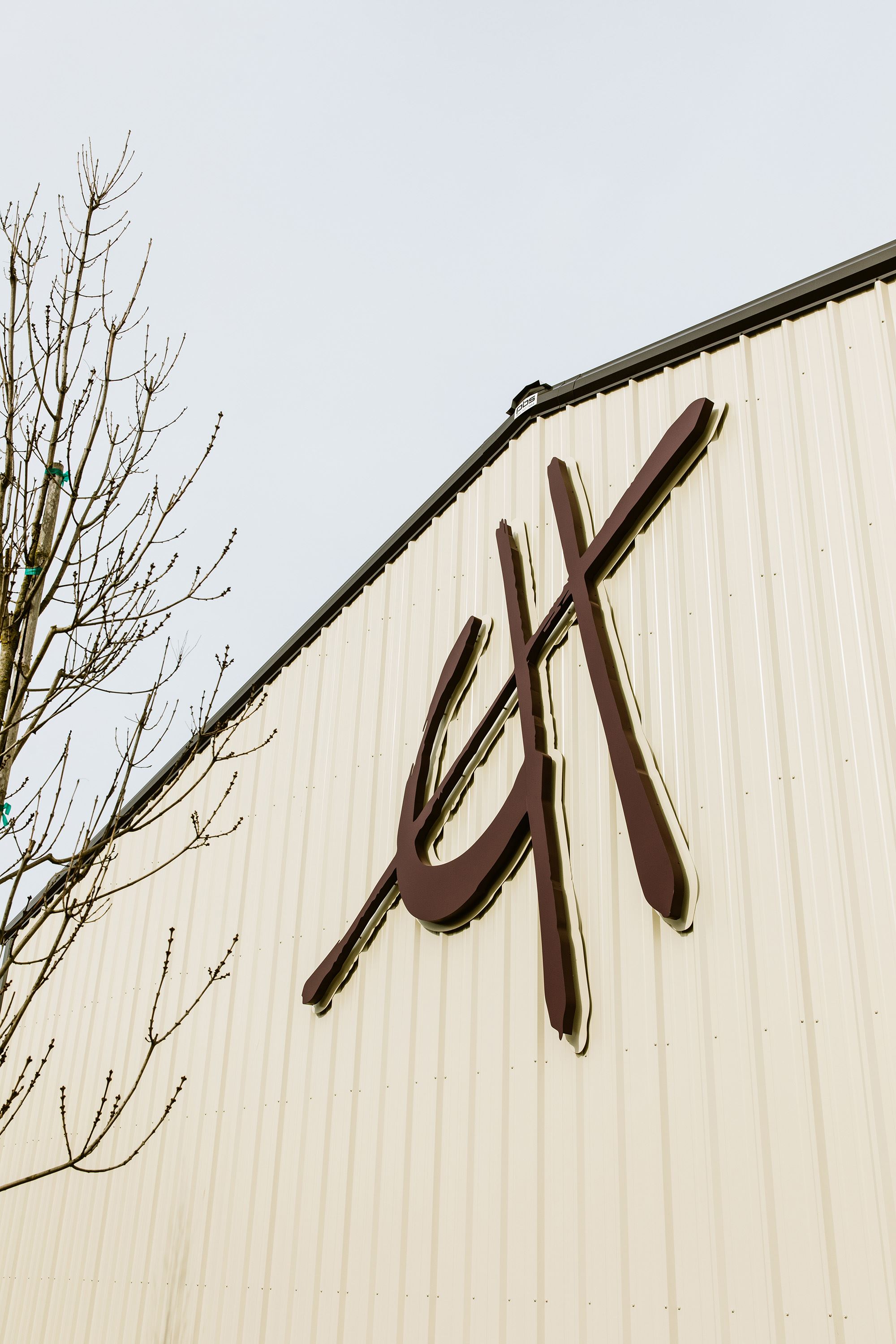 Walk Into The Gallery and Studio
Upon entering The Erin Hanson Gallery, you will find Erin Hanson's works adorning the burgundy-colored gallery walls. You will see both original oil paintings and 3D Textured Replicas. There is an artwork comparison wall, where you can see an original oil painting side-by-side with a 3D Textured Replica and canvas print of the same painting.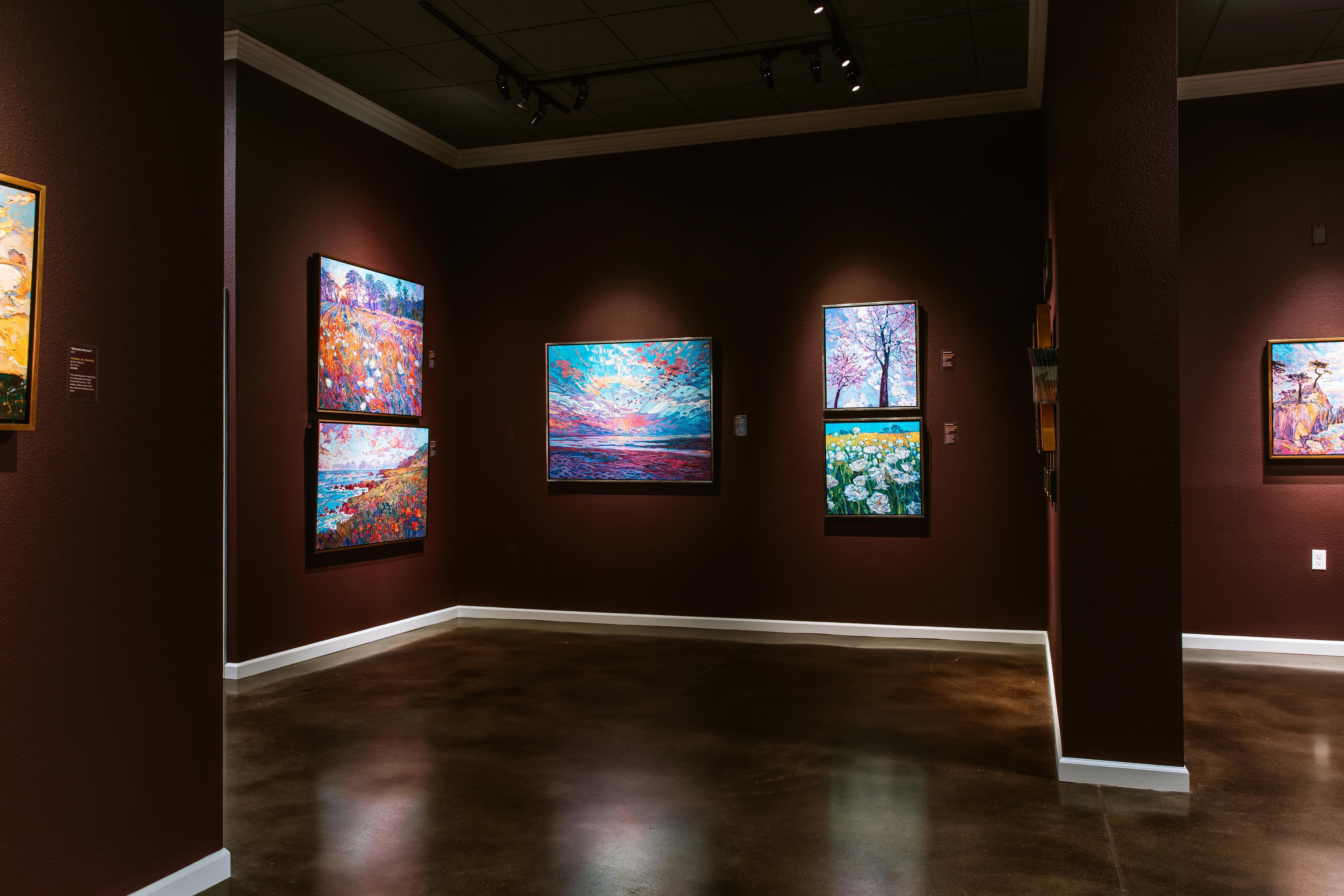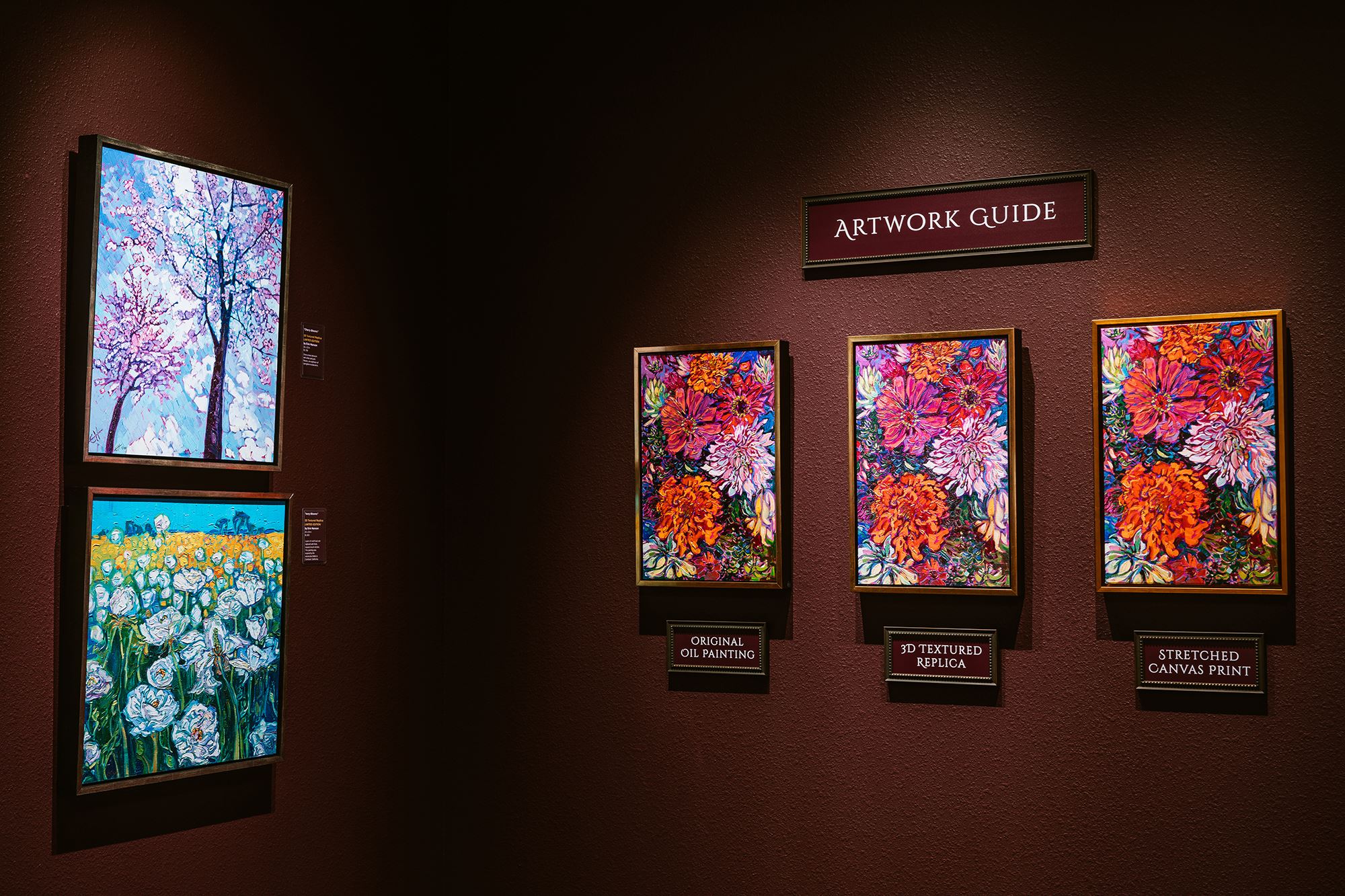 After touring these beautiful paintings, you will step into our office spaces, where Erin's staff works. You can read the story of Erin Hanson and the development of Open Impressionism on the info wall. You can purchase 16x20 paper prints, books, and calendars from our gift shop here.
Our book and promotion warehouse is beyond the glass windows. We have dozens of book pallets in our book warehouse, which are stored on racks stretching all the way up to the high ceiling. We use this warehouse to ship out books, calendars, paper prints, info packs, and other promotional materials.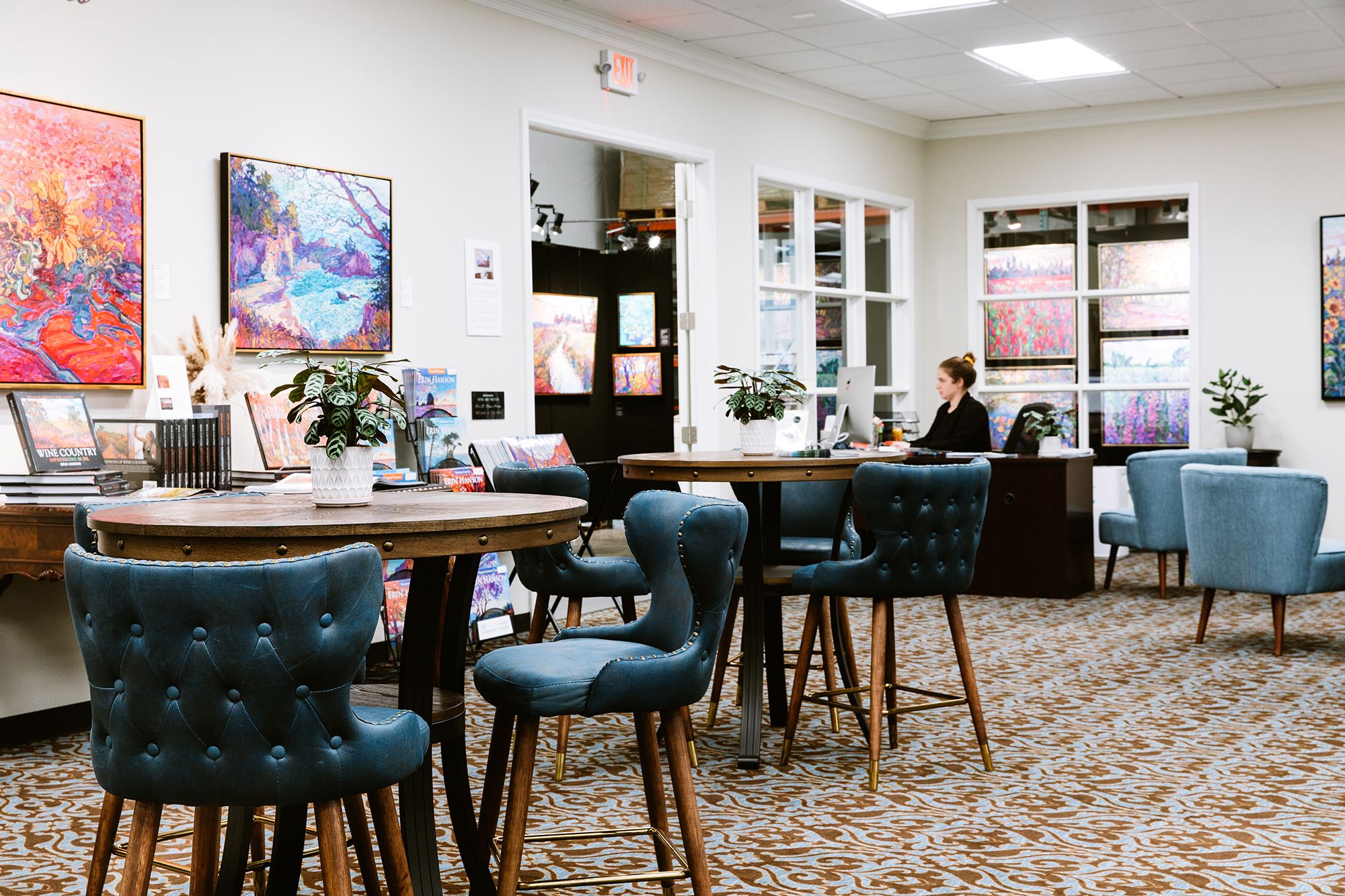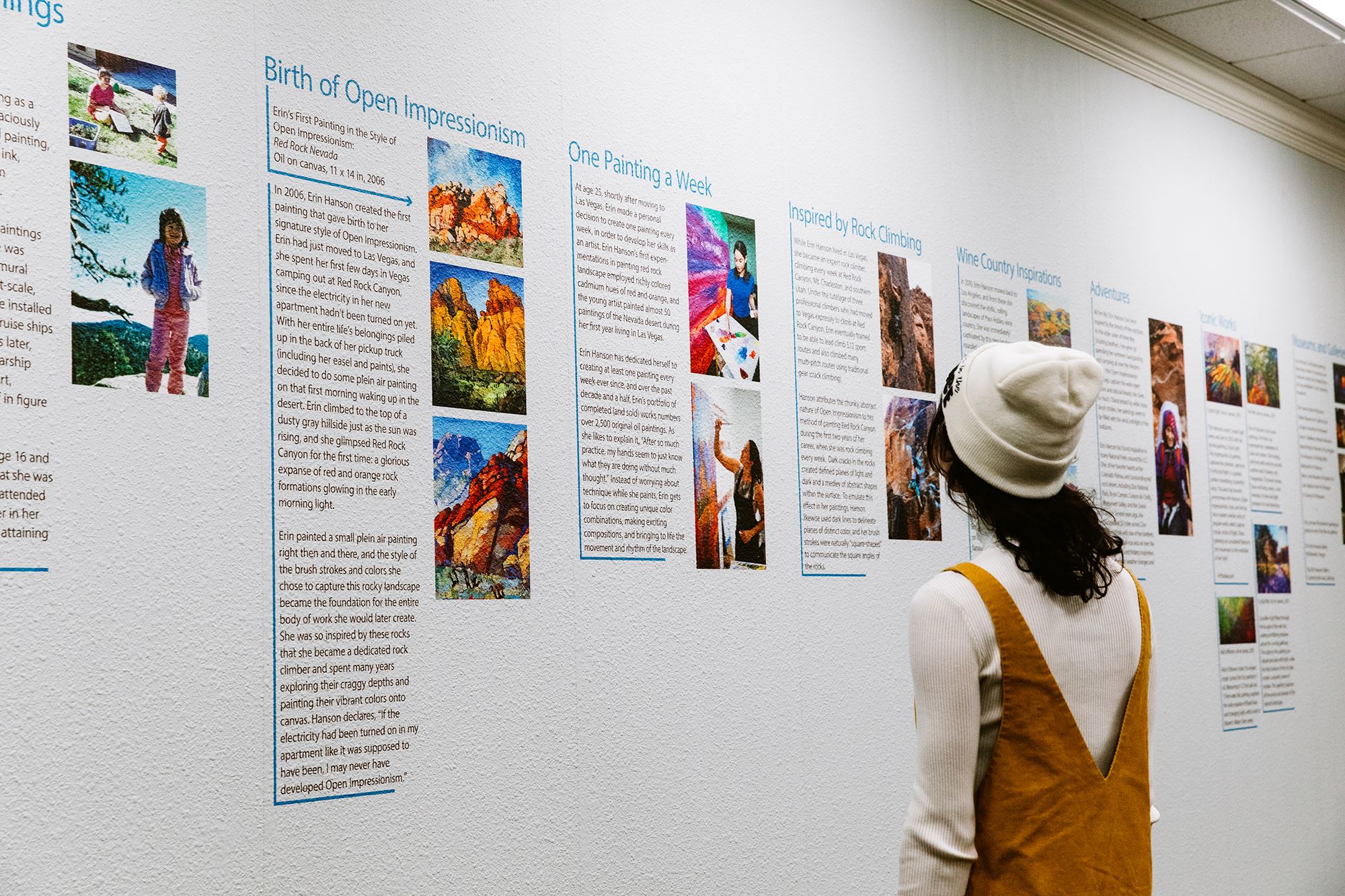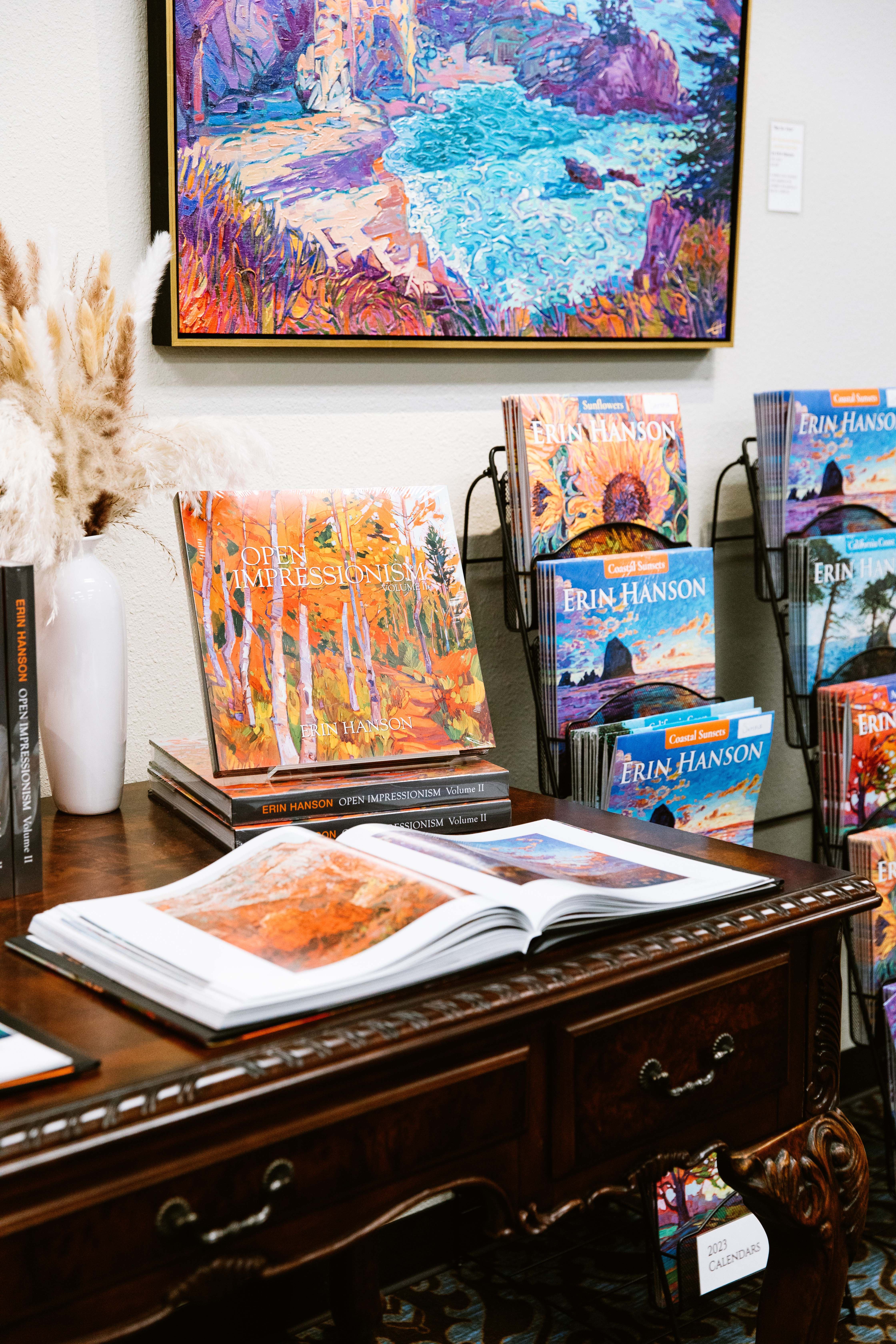 Next, you will be led to the drying racks to see the newest paintings still curing, fresh from the easel.
Each painting takes about 6-8 weeks to dry, so they sit on racks until they are dry enough to be shown in the gallery -- or shipped out to their new homes. Did you know that over 50% of Erin's works are sold before they are dry?
Though these fresh paintings are still drying, you can often get a sneak preview of a piece or two as your tour guide knows how to properly handle each painting without damaging it or interrupting the curing process.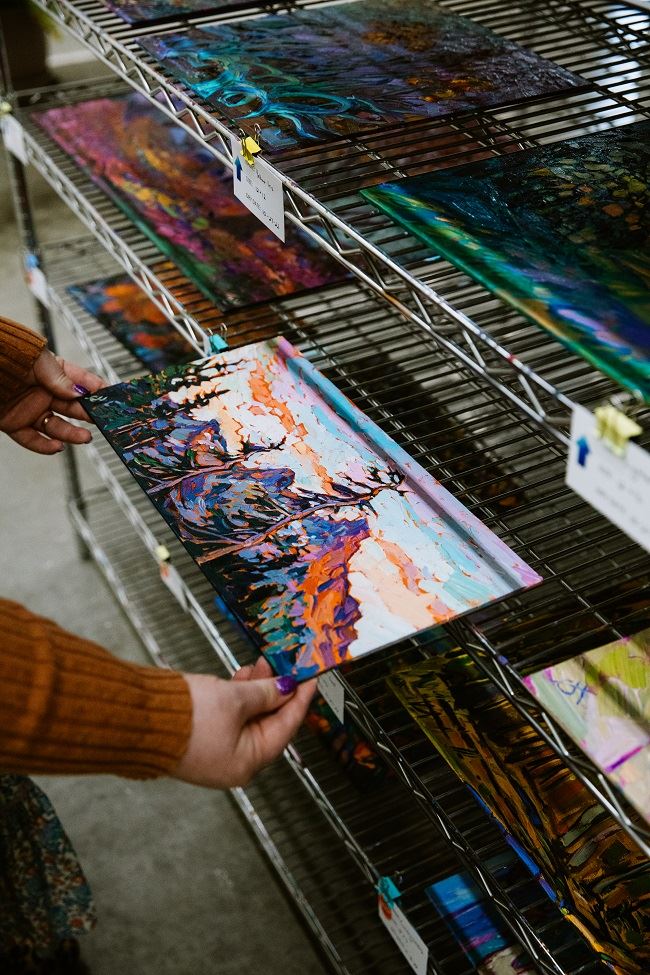 Next, you'll get a chance to check out the Cruse Synchron Table. This is our in-house 3D scanner. It is designed to fit everything from Erin's smallest petite painting to her largest hexaptych. This enormous scanner has its own room in the gallery because, well, it is just that large. The room is painted matte black from ceiling to floor to ensure there is no ambient light influencing the scan. We have two high-end computers that run the scanner and process the giant, multi-gigabyte files that capture the 3D information of each painting.
The scanner is fascinating. Scanning from above, it photographs five different light angles so that the final result captures not only the color and texture of the painting but the shadows cast by each brushstroke. Then, the software measures the length of the shadows and creates a file that tells our printer the height of each peak and depth of every valley on the surface of the oil painting. Even the texture of the canvas itself is faithfully recorded.
Not only is the scanner an essential part of the puzzle when it comes to printing 3D Textured Replicas, but we also use the scanned color file to print our canvas prints. This allows us to print the shadows created by the original painting, making our prints look three-dimensional -- even though they are entirely flat.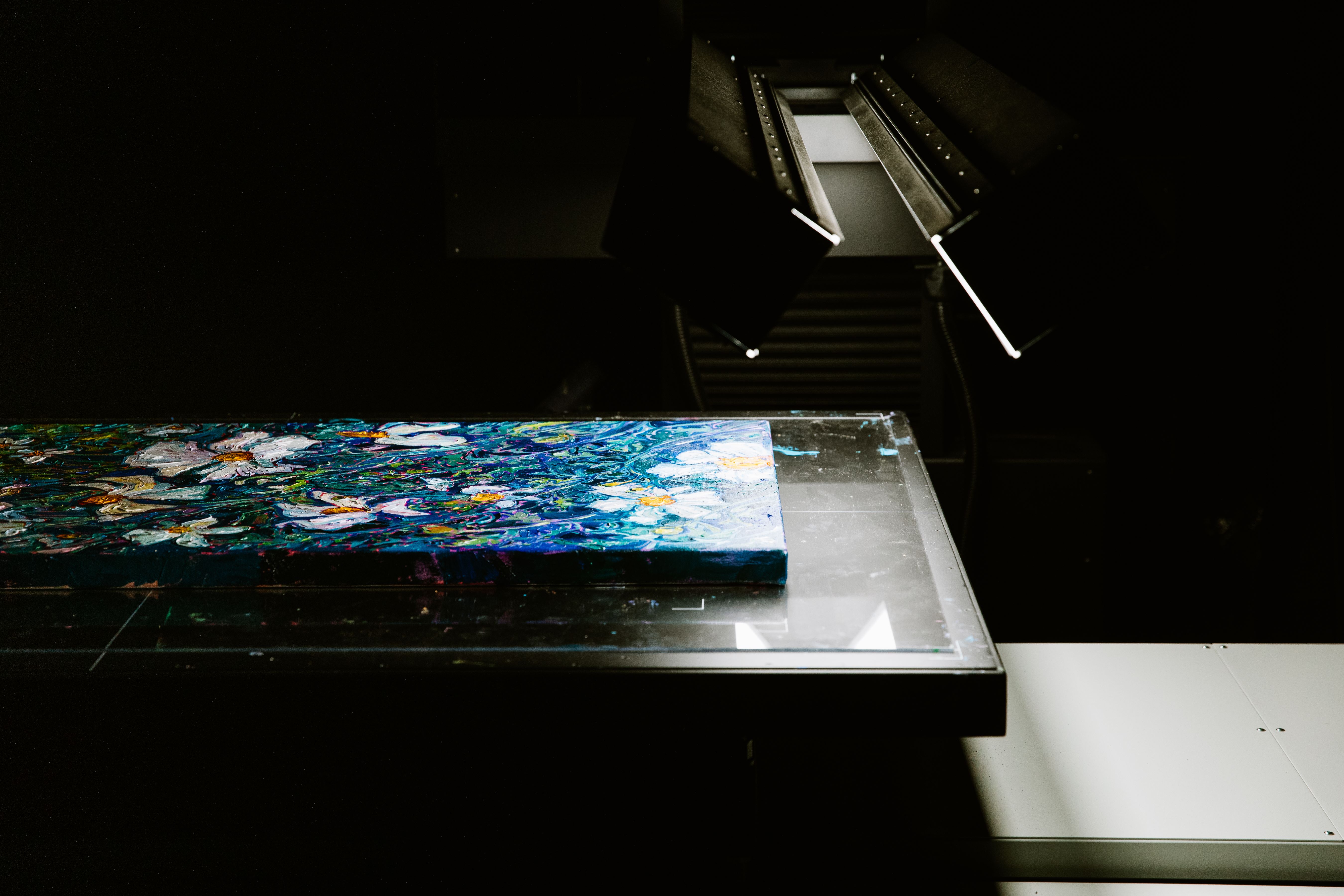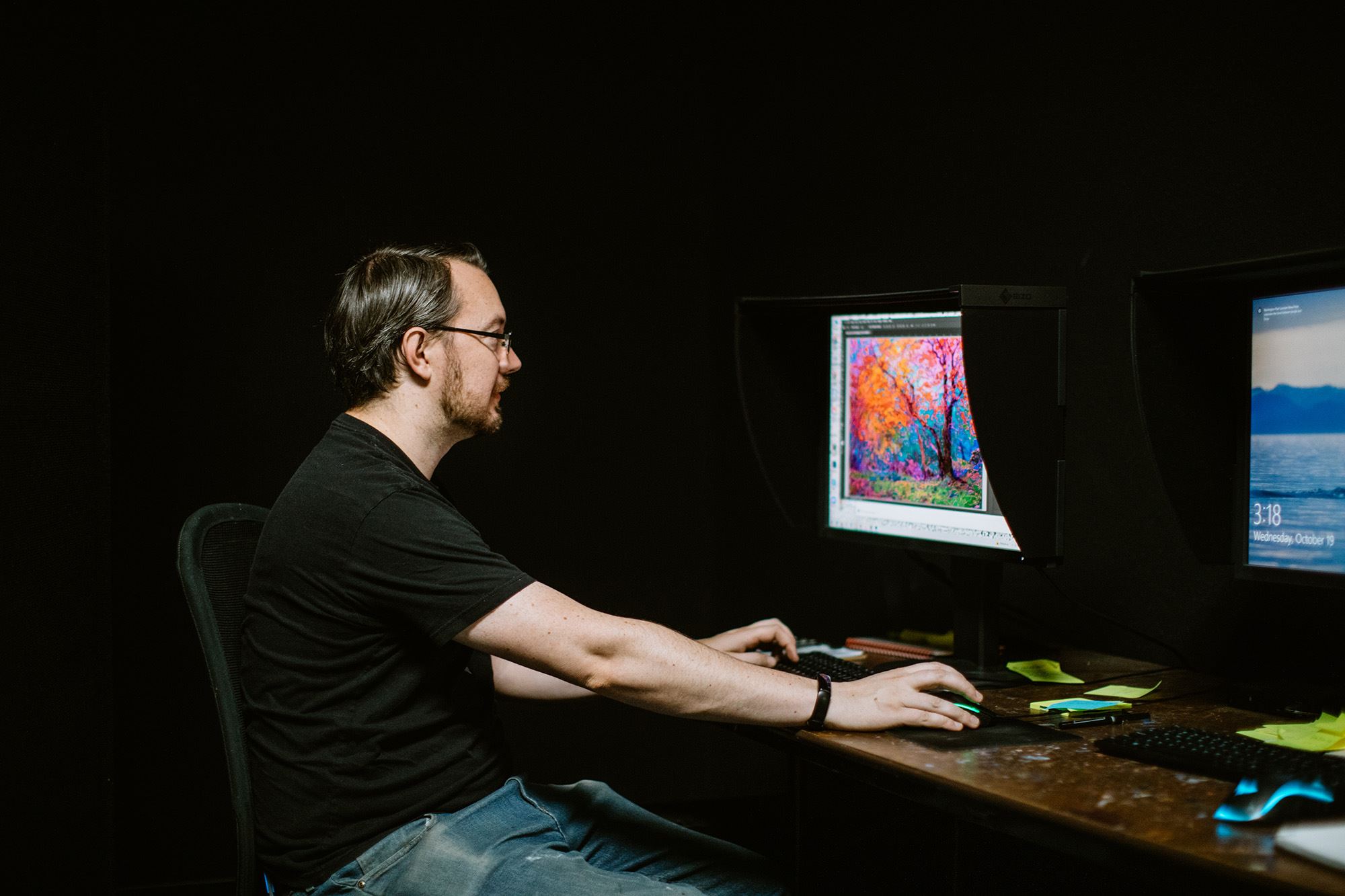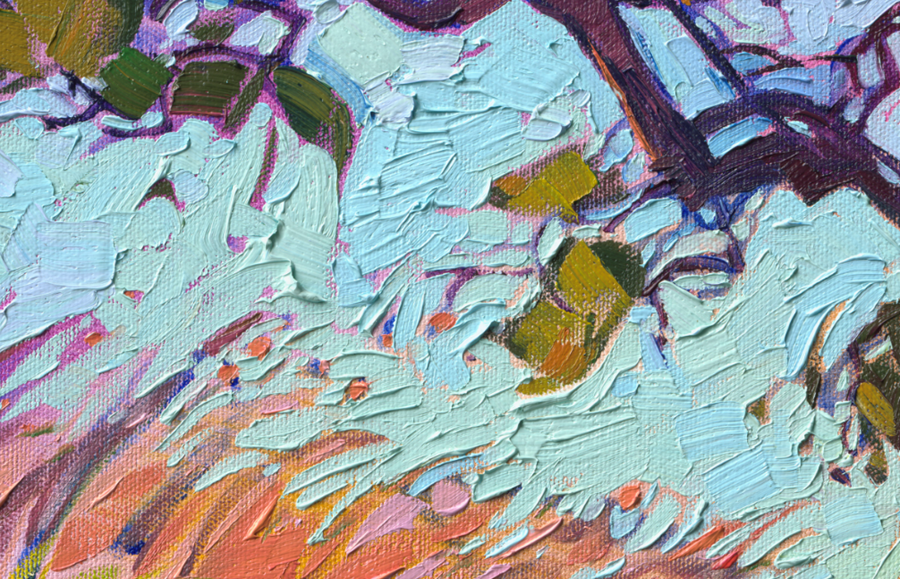 Next, you will head to the studio, where you may see Erin working on her latest painting, examine her palette, or see a work in progress. Erin Hanson uses a limited palette of only 4 or 5 colors, mixing her entire palette to create every hue and value that will appear in the painting, before she ever picks up a brush. She lays her brush strokes side by side, without layering, trying to get each brush stroke right the first time. She spends almost as much time planning each painting as she does actually painting. She says that this planning ahead is what allows her to paint with such confidence.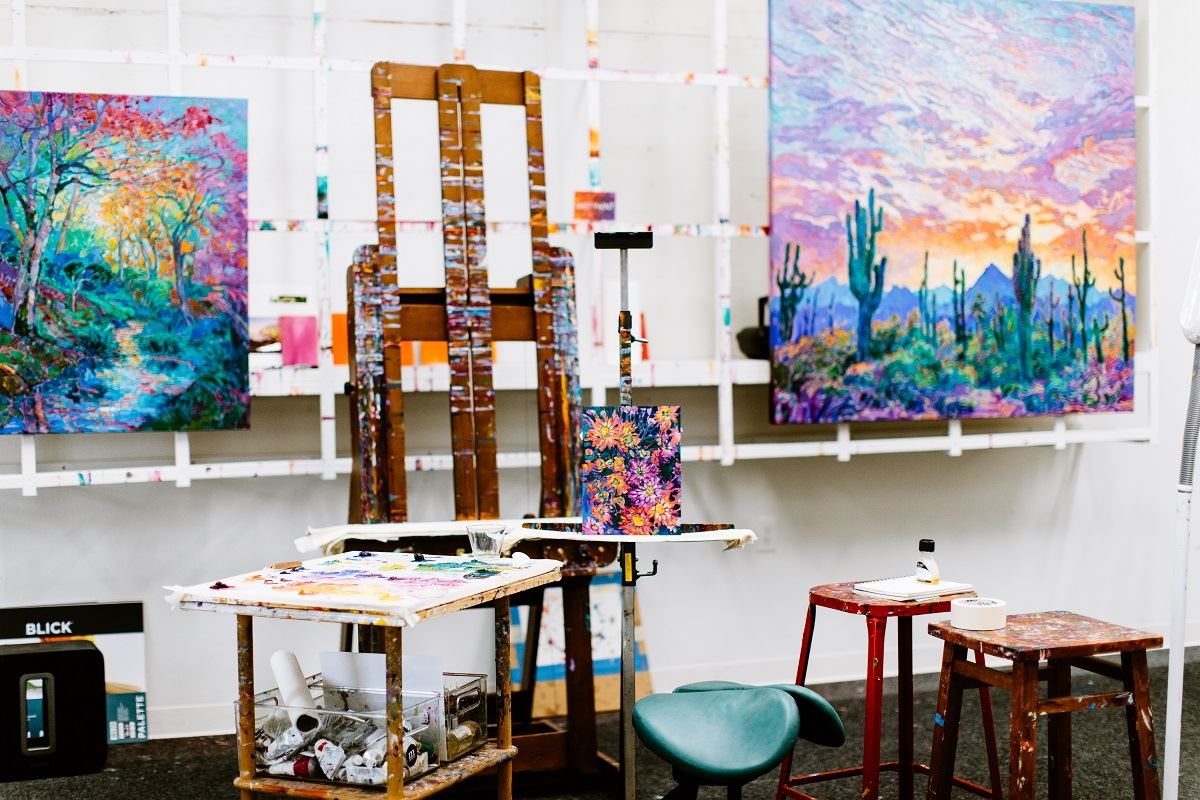 Step Across the Covered Walkway to the Warehouse
Now that you've seen the gallery building, it's time to step across the covered walkway to the production warehouse. A covered walkway leads you from one building to the other. Both buildings together are the length of a football field, with a combined total square footage of 18,000 square feet!
The warehouse is a hive of activity as staff print, stretch, frame, package, and ship every Erin Hanson 3D Texture Replica and canvas print. We use a high-tech Epson printer that prints archival canvas prints with amazing color range, and our SwissQ 3D printer (which has a room of its own) makes the 3D Replicas. The warehouse also makes all of Erin's painting canvases. Any canvas size she needs will be made for her within hours. How's that for a painter's dream!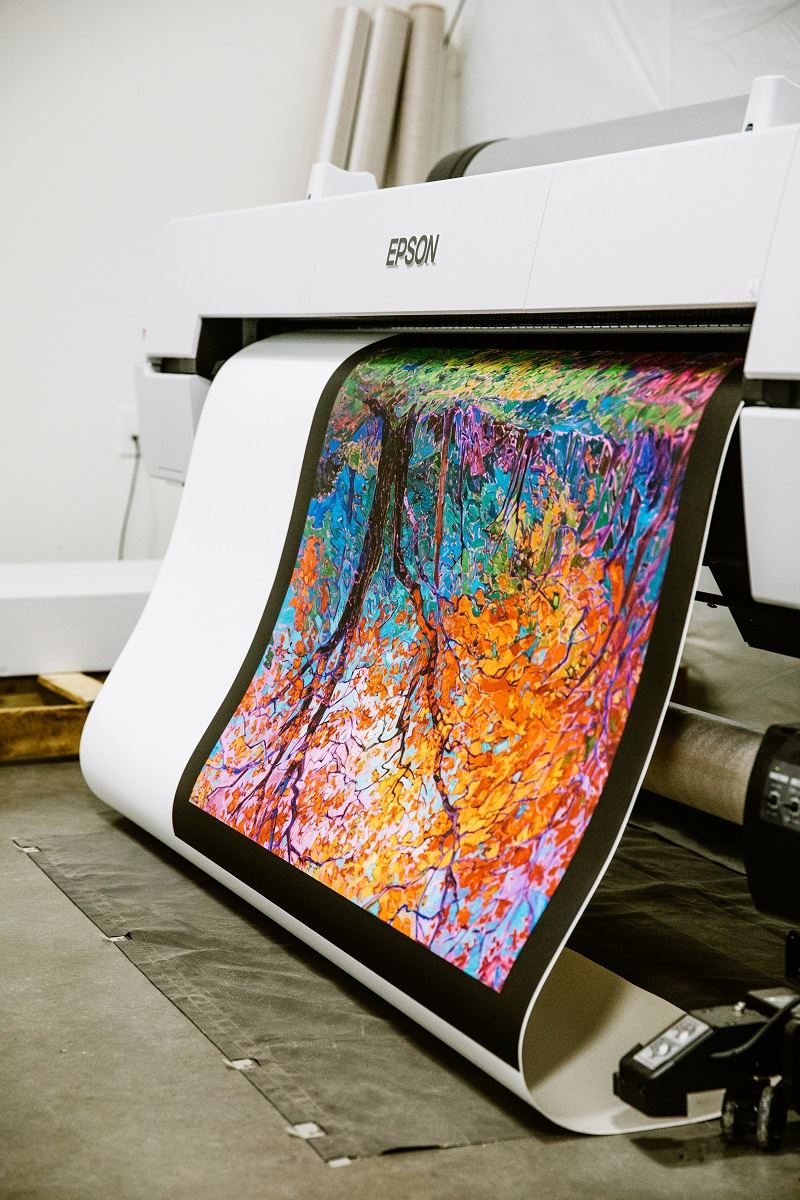 Every 3D Replica is printed on a specialty printing surface called Dibond (two thin layers of treated aluminum around a foam core center.) The printer layers this coated metal sheeting with an acrylic resin. The machine slowly builds up the resin layers to match the topographical map of the original painting, curing as it goes with UV light. Then it sprays the piece with ink to ensure the replica matches the colors of each brushstroke and finally applies a layer of varnish to the work.
The result looks very much like an original painting and is the closest thing possible to the magic of an oil painting.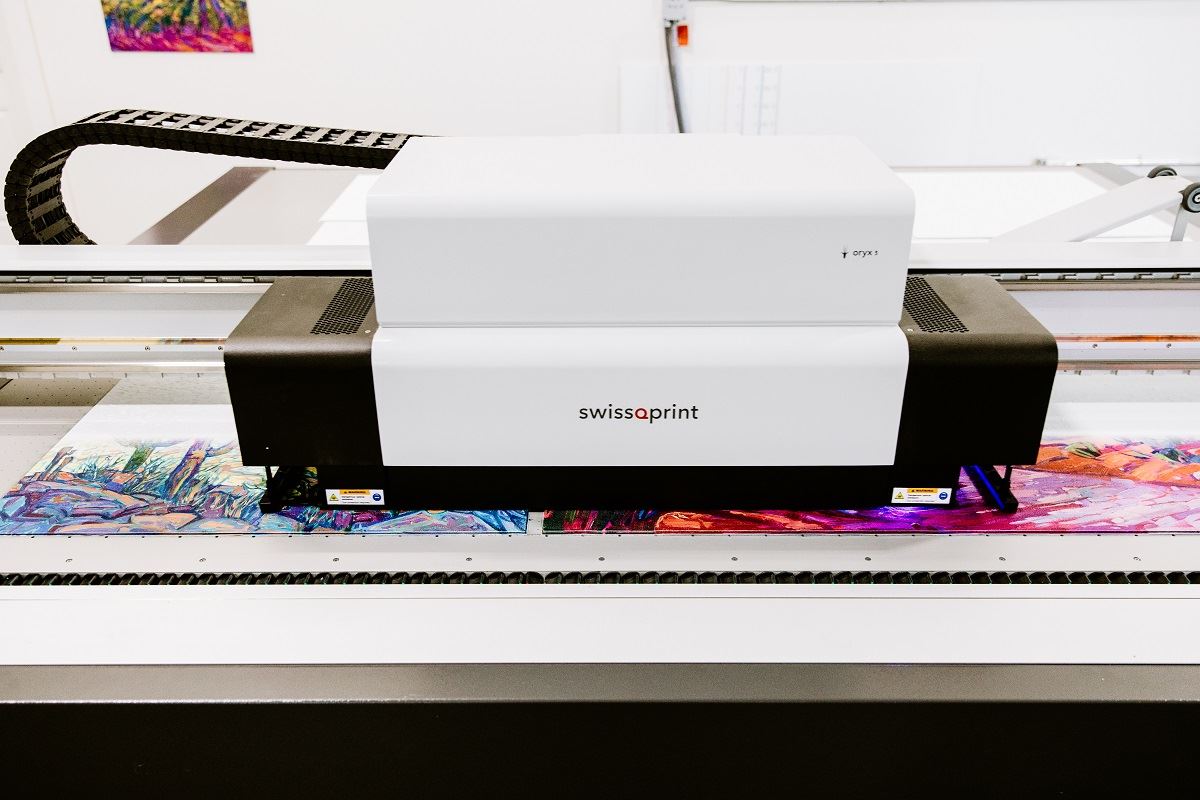 As of this writing, Erin is the only independent artist in the world scanning and printing her work using this technology. She personally spent two years developing and refining this technology until she was creating replicas that were nearly indistinguishable from her originals. Erin says, "Texture is such a key element to my paintings, so when I set out to create the perfect print, I had to conquer the world of 3D printing." Keeping all the printing nearby allows her to walk from her studio to the warehouse and do color matching, quality control, and print signing. This proximity enables her to keep every step of the process up to her exacting standards, which is why the warehouse and gallery were built together.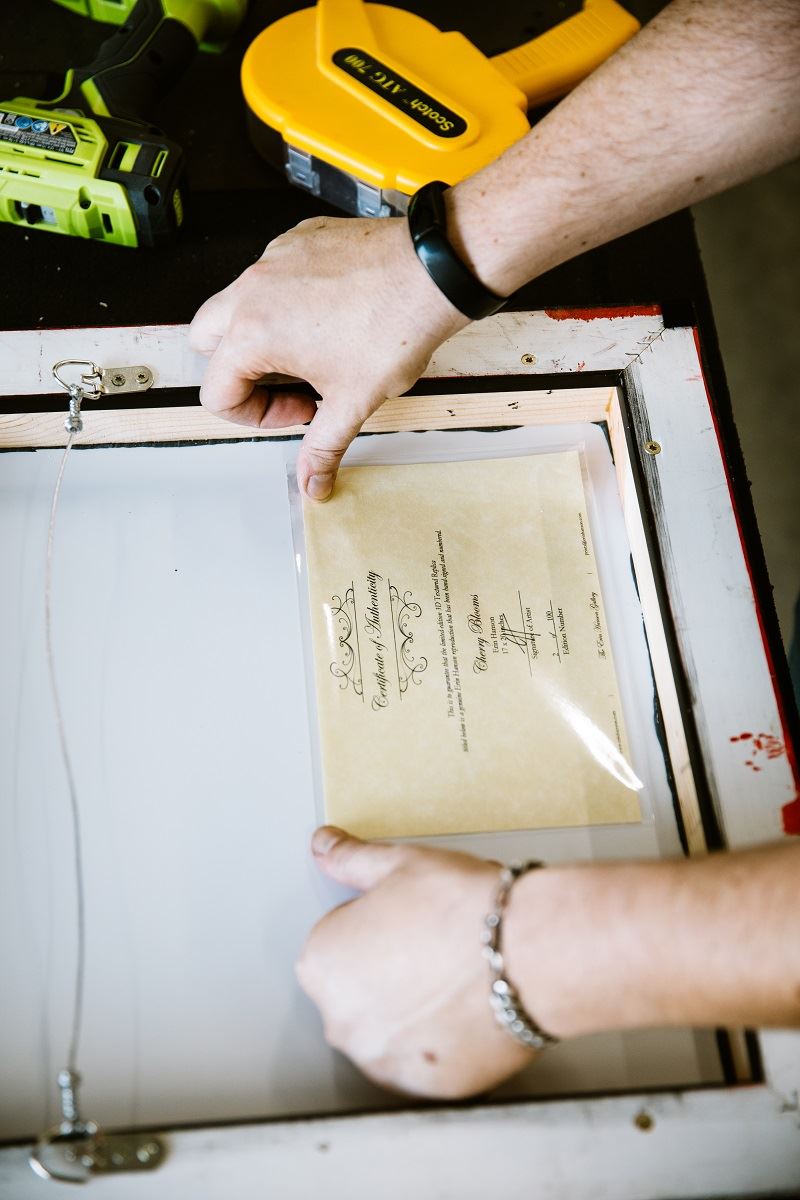 After you see the printing in action, you will head to the framing section. Here, every frame is made in-house and customized to Erin's exact specifications. You will see replicas, prints, and paintings positioned in custom-cut floater frames or plein air frames. All of Erin's moldings are custom-made for her overseas. One of our frames is particularly interesting, the "EH Gold" frame. The top face is plated with burnished 23-karat gold for a lustrous look and is only used for limited edition 3D Textured Replicas and originals.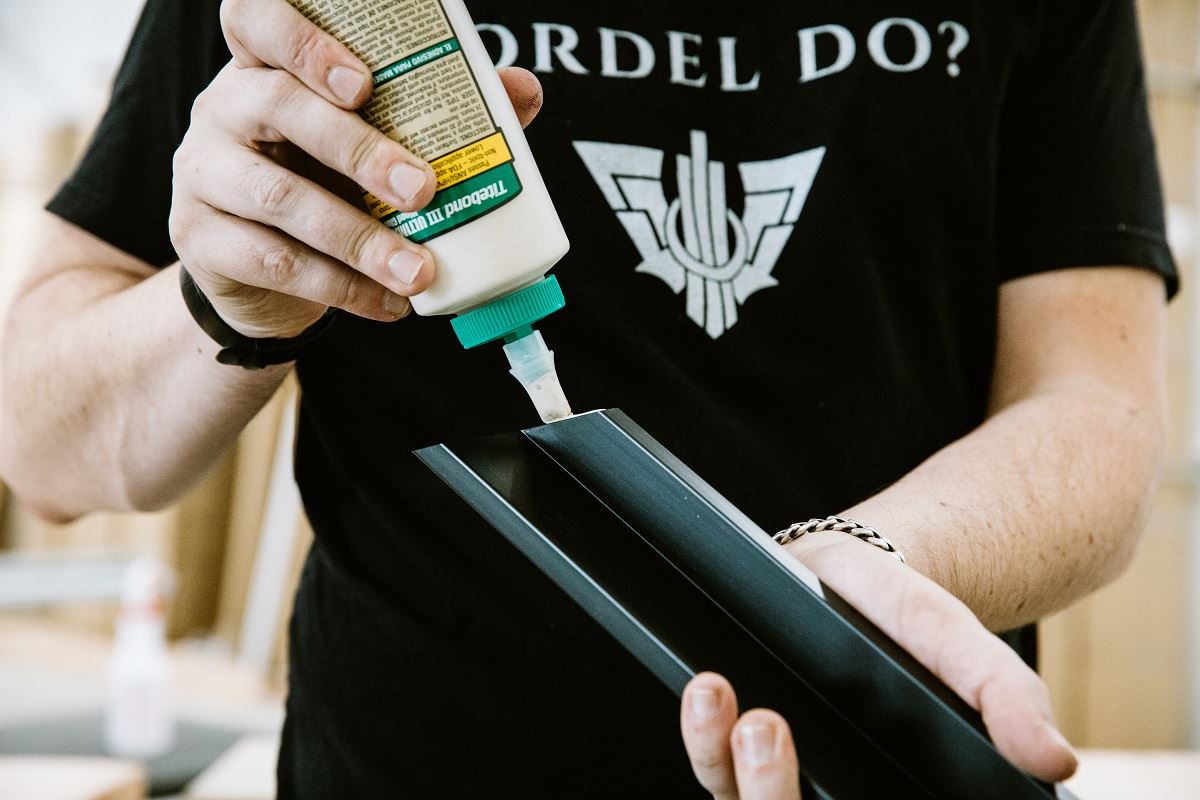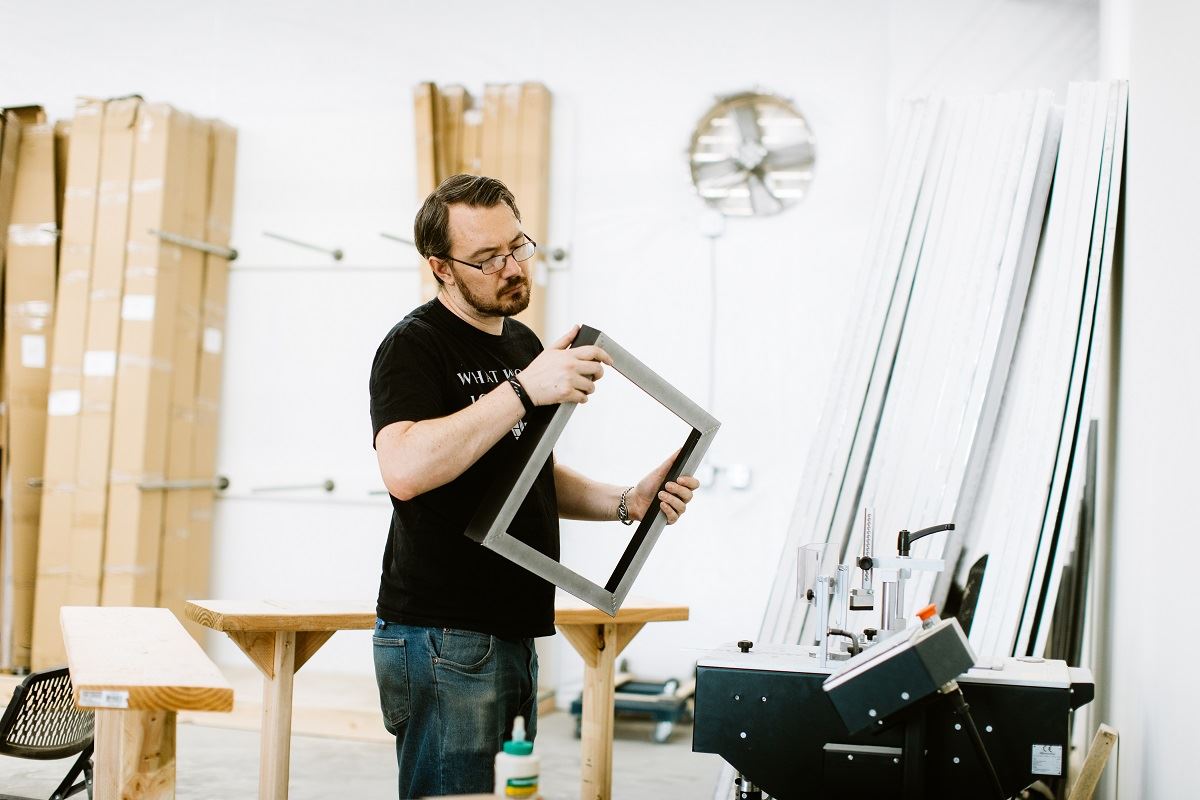 Finally, we are off to packing and shipping. This may seem like a pretty standard process, but actually, we use a CNC machine to custom-cut every shipping box for the piece that will be sent. This allows us to control quality and ensure that your piece arrives intact and beautiful -- just as it was when it left the warehouse. We have a second CNC machine that will cut ABS plastic (very strong, puncture-proof plastic), which we use to line our boxes for larger prints and originals.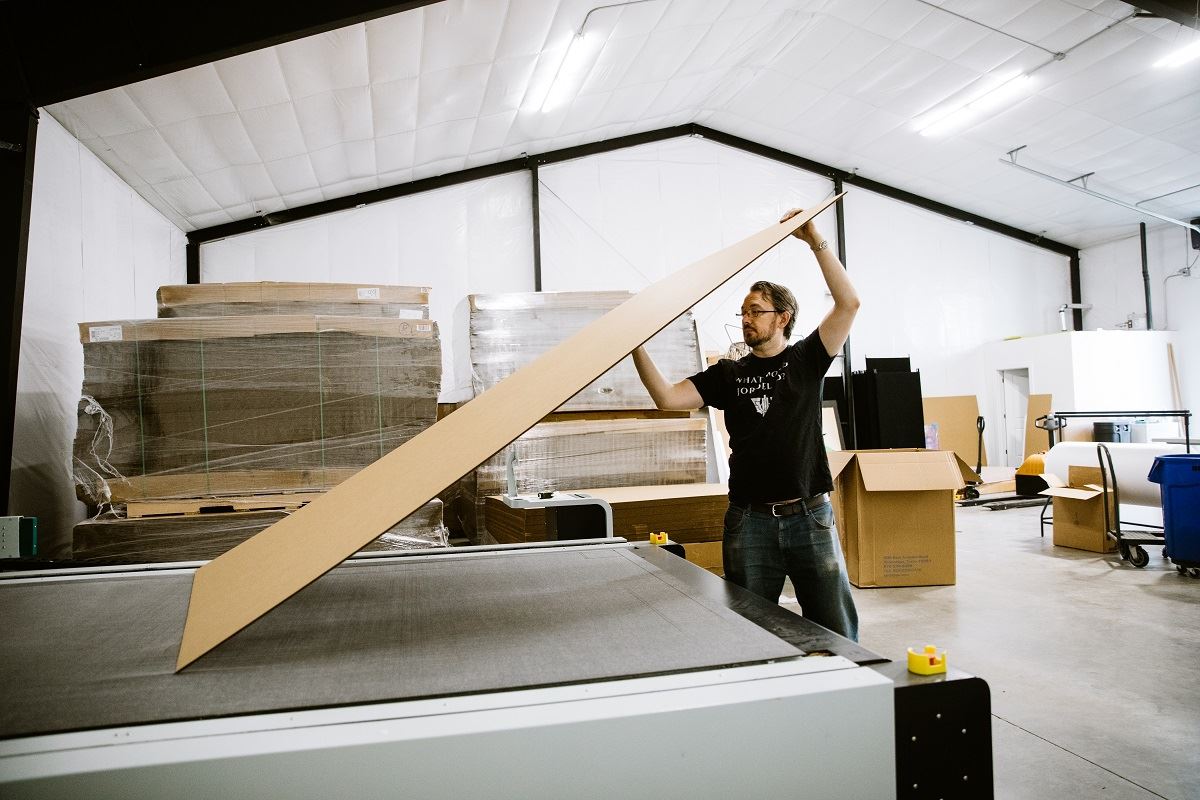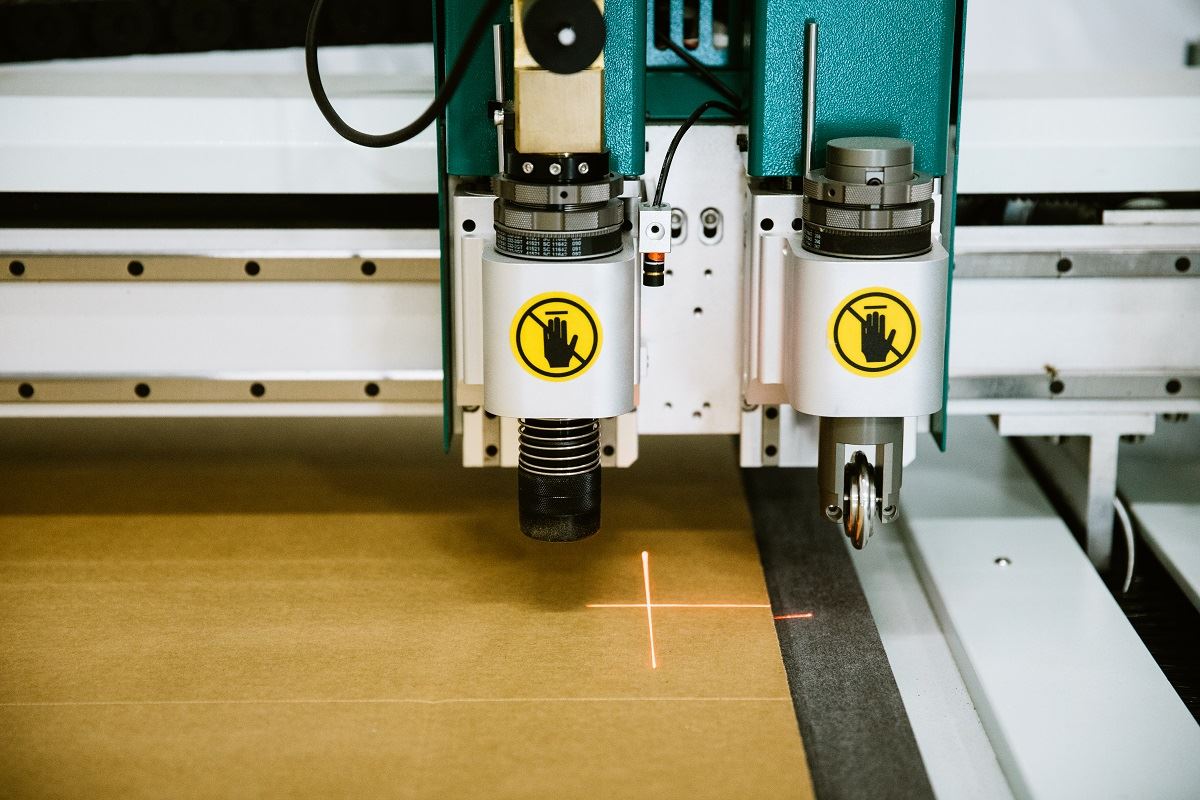 Erin Hanson's shipping boxes use four layers of double-ply cardboard to ensure each print arrives undamaged. Since each box is custom-cut to fit the exact size needed, we don't have to worry about the artwork banging around inside a box that isn't fitted correctly. We use customized foam corners that fit each piece of artwork exactly, allowing the artwork to float inside the box, without using wasteful fill material like peanuts or packing bubbles. Erin has found that anything that pushes into the surface of a painting or print (like bubble wrap or peanuts) could depress or damage the surface, so it is best to use air as the perfect "void fill."
For paintings and prints that are too large to ship via FedEx Ground, we build our own wooden crates, so we can safely ship large pieces of art.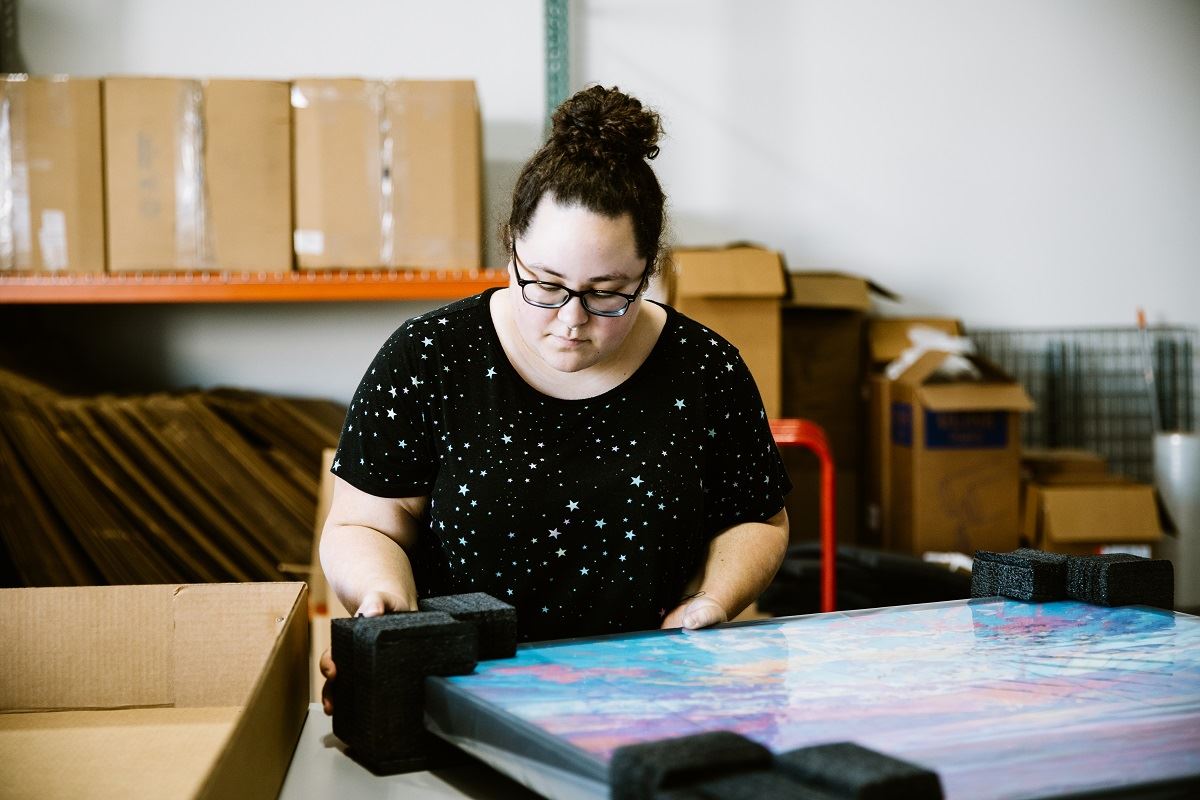 As you can see, every aspect of the painting, scanning, printing, packing, and shipping process has been thought through carefully. Everything in The The Erin Hanson Gallery and warehouse is done by design, to Erin's specifications -- with Erin onsite to control the quality at every step.
Learn more about Erin Hanson's art here, and we hope to see you in Oregon soon!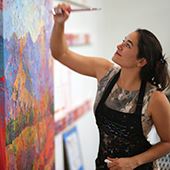 ERIN HANSON has been painting in oils since she was 8 years old. As a young artist, she worked at a mural studio creating 40-foot-tall paintings on canvas, while selling art commissions on the side. After getting a degree in Bioengineering from UC Berkeley, Erin became a rock climber at Red Rock Canyon, Nevada. Inspired by the colorful scenery she was climbing, she decided to paint one painting every week for the rest of her life. She has stuck to that decision ever since, becoming one of the most prolific artists in history. Erin Hanson's style is known as "Open Impressionism" and is now taught in art schools worldwide. With thousands of collectors eagerly anticipating her work and millions of followers online, Hanson has become an iconic, driving force in the rebirth of contemporary impressionism.

---
---