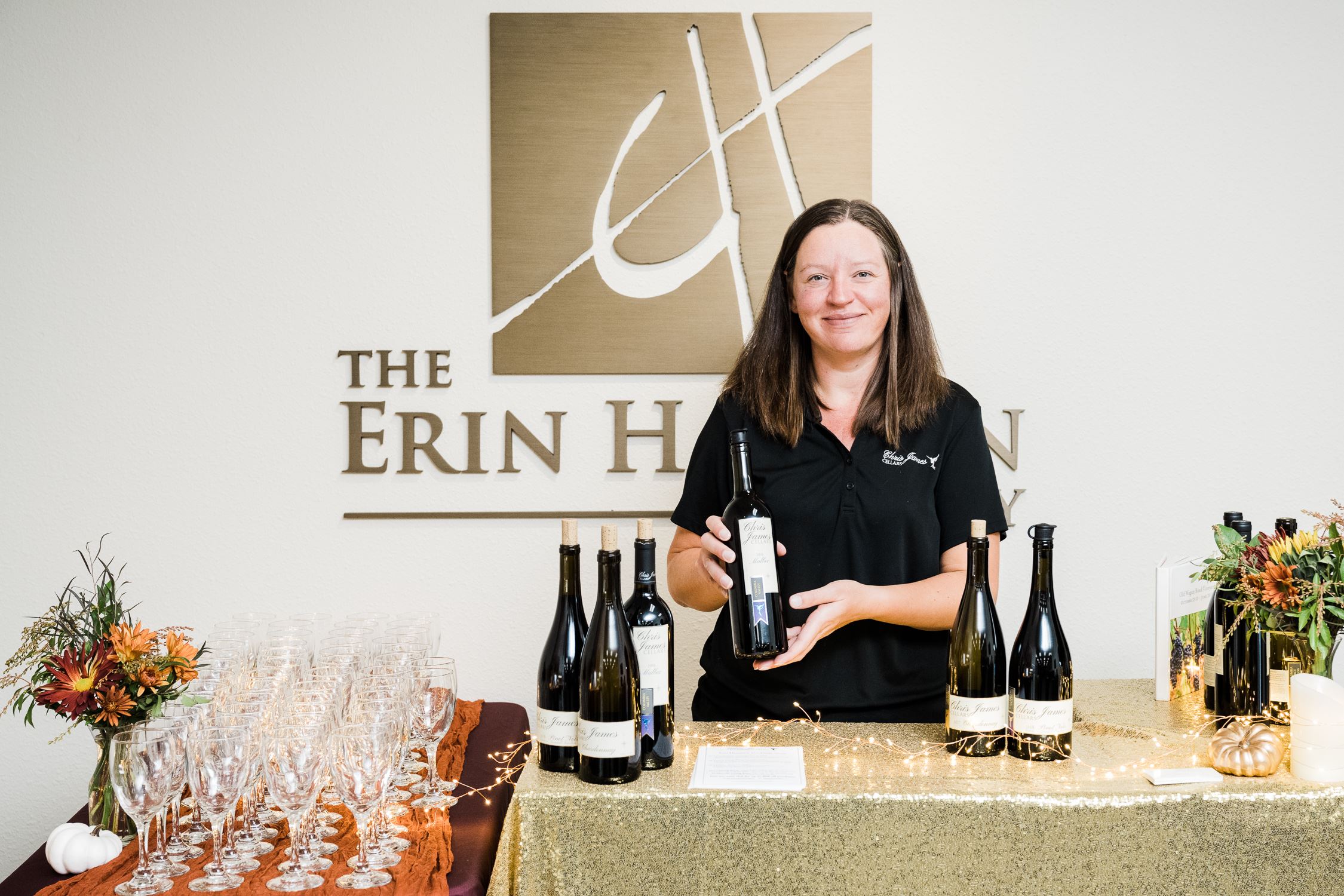 2nd Saturdays at The Erin Hanson Gallery
The 2ND SATURDAY of Each Month
McMinnville, Oregon
ART + WINE
@ 2nd Saturday
Stop by for a unique and lovely afternoon at The Erin Hanson Gallery.
We look forward to seeing you!


D A T E + T I M E S
2nd Saturday of the Month // Year-Round
1:00 pm - 5:00 pm
L O C A T I O N
The Erin Hanson Gallery in McMinnville
1805 NE Colvin Ct
McMinnville, OR 97128
(503) 334-3670
D E T A I L S

Saturday, December 9th
The Jolly Holidays at The Erin Hanson Gallery
LIVE MUSIC + WINE TASTING + REFRESHMENTS
Wine Tasting with Chris James Cellars
Tasting: Sparkling Chardonnay, Pinot Noir, Tempranillo
Enjoy the musical melodies of the Second Winds Quintet from 2 pm - 3 pm.


---

Saturday, January 13th
Riesling in the New Year at The Erin Hanson Gallery
Wine Tasting with Chris James Cellars
Tasting: Reisling, Dolcetto, Claret


---
Saturday, February 10th
I Will Always Merlot You at The Erin Hanson Gallery
Wine Tasting with Chris James Cellars
Tasting: Merlot, Sparkling Rose, Pinot Noir
Chocolate Tasting with Vadnay Chocolatiers