A Profile of Prolific Artists Throughout History - Part One
Artists Who Created One Thousand or More Pieces
Thursday, September 29, 2022
There have been many prolific artists throughout history, from the 1400s to the present. Likely, there were artists well before Michaelangelo and Botticelli who painted and sculpted assiduously, but their art may have been destroyed or their names lost to time. Erin Hanson is one of those artists who paints every day and has created an impressive volume of work as she has perfected her craft over the decades. She will go down in the record books as one of the most prolific artists in history.


Monet produced thousands of pieces in his lifetime (he painted 250 paintings of water lilies alone). Picasso is the most prolific artist in history, having created over fifty thousand works. Erin Hanson has completed almost three thousand paintings, and she's still painting and creating to this day.


We cannot know which artists were most prolific back in the time of the Pharaohs or even early cave dwellers. But we can seek out immensely productive artists throughout history and share their beautiful works as we consider how this collection of beauty has affected our everyday lives. That is what this series of articles attempts to do.


One also has to realize that many prolific artists throughout history had to mix their own paints from scratch. Much of history harkens back to a time when art was not likely to be permanent, so sketches or smaller works were lost.
In this first look back at prolific artists through history, we will discuss artists who created a thousand or more artworks. In the second look, we will enjoy works from artists who created between one hundred and one thousand pieces.
A Look Back at Prolific Artists Who
Created a Thousand or More Works
One guiding principle in any artist's life is, that to become an expert artist, you must continue to create art and hone your skills. Very few artists are immediately, naturally, gifted. Many have a massive collection of sketches, experimental drawings, whittled sculptures, or other evidence of their craft. Unfortunately, not all artists have kept their sketches or had them preserved posthumously. So, in this list, we have only included those artists whose works (including sketches and drawings) have been collected.
You may be thinking, "a sketch is not a completed work of art." However, we would argue that important pieces like Da Vinci's Vitruvian Man are, indeed, vital works of art. That is why we have included artists with varied artworks and styles in this list, so you may enjoy the full breadth of incredible work that has been accomplished throughout history.
With that in mind, we wanted to share a list of some of the most prolific artists on earth, beginning in the fourteen hundreds with Da Vinci and ending in our modern day with Yayoi Kusama, Banksy, and Erin Hanson.
1452-1519: Leonardo Da Vinci
Da Vinci is one of the most famous artists in history. While he only painted about fifteen high renaissance paintings, he created an incredible amount of drawings and inventions in his lifetime. Da Vinci's most famous works include Mona Lisa, The Last Supper, and Vitruvian Man.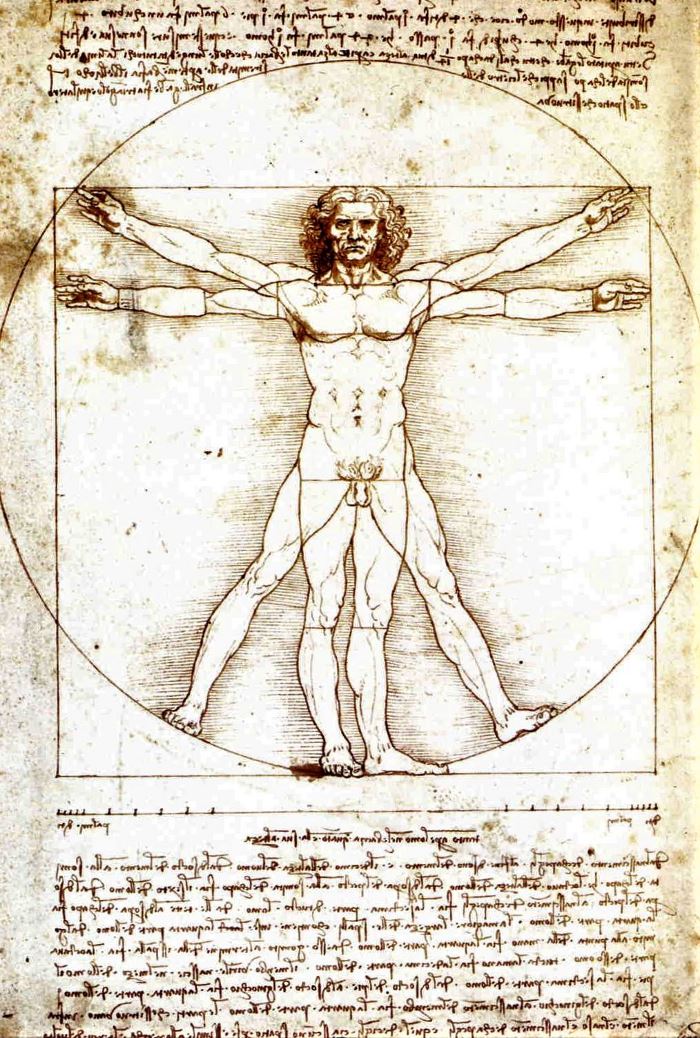 Vitruvian Man by Leonardo Da Vinci
1577-1640: Sir Peter Paul Rubens
Flemish baroque artist, Rubens, was a prolific painter with over a thousand works to his name. Some of his most notable pieces are The Fall of Phaeton, Daniel in the Lions' Den, and Marchesa Brigida Spinola Doria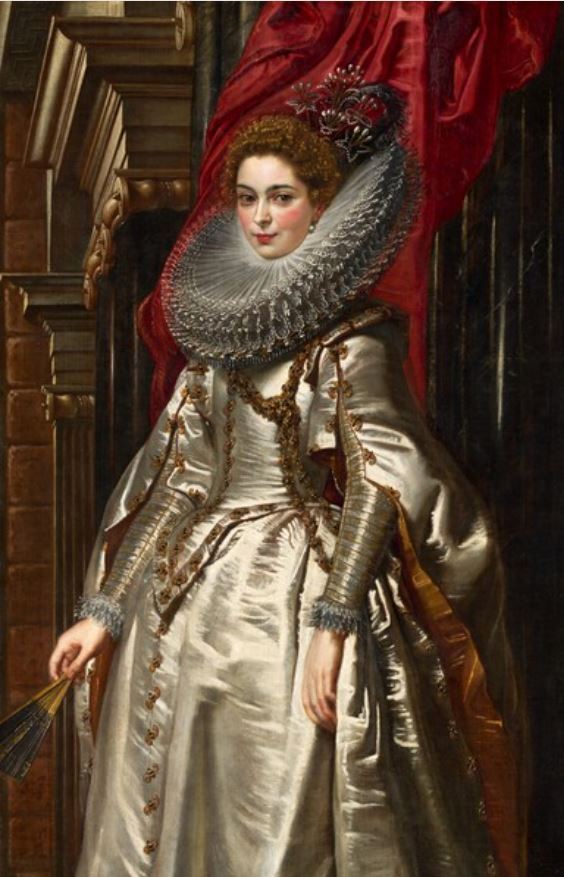 Marchesa Brigida Spinola Doria by Rubens
1790-1849: Hokusai
Japanese ukiyo-e artist Katsushika Hokusai created over thirty thousand works in his lifetime. Known as the premier ukiyo-e artist of his time, his notable works include The Great Wave off Kanagawa and the other pieces in his Thirty-Six Views of Mount Fuji.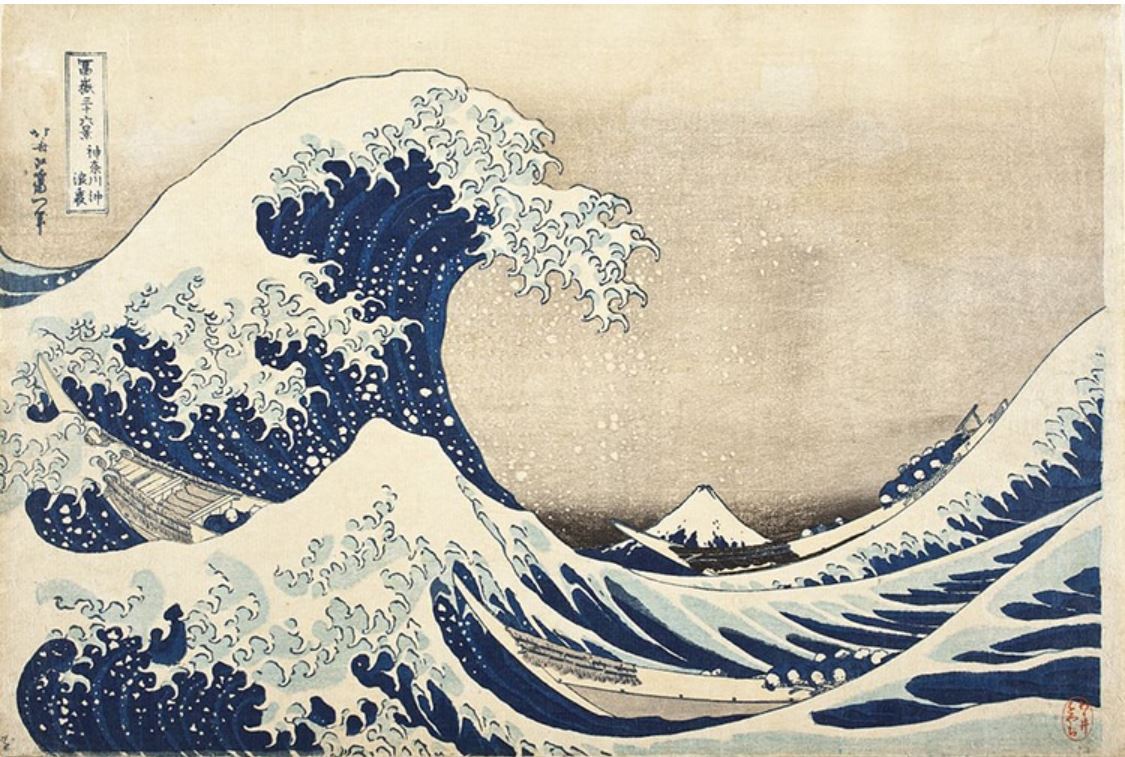 The Great Wave by Japanese ukiyo-e artist Katsushika Hokusai
1797-1858: Utagawa Hiroshige
Japanese ukiyo-e artist Hiroshige was considered the last great master of that art form. He produced around eight thousand works in his lifetime. Notable among these works are One Hundred Famous Views from Edo and The Fifty-three Stations of the Tōkaidō.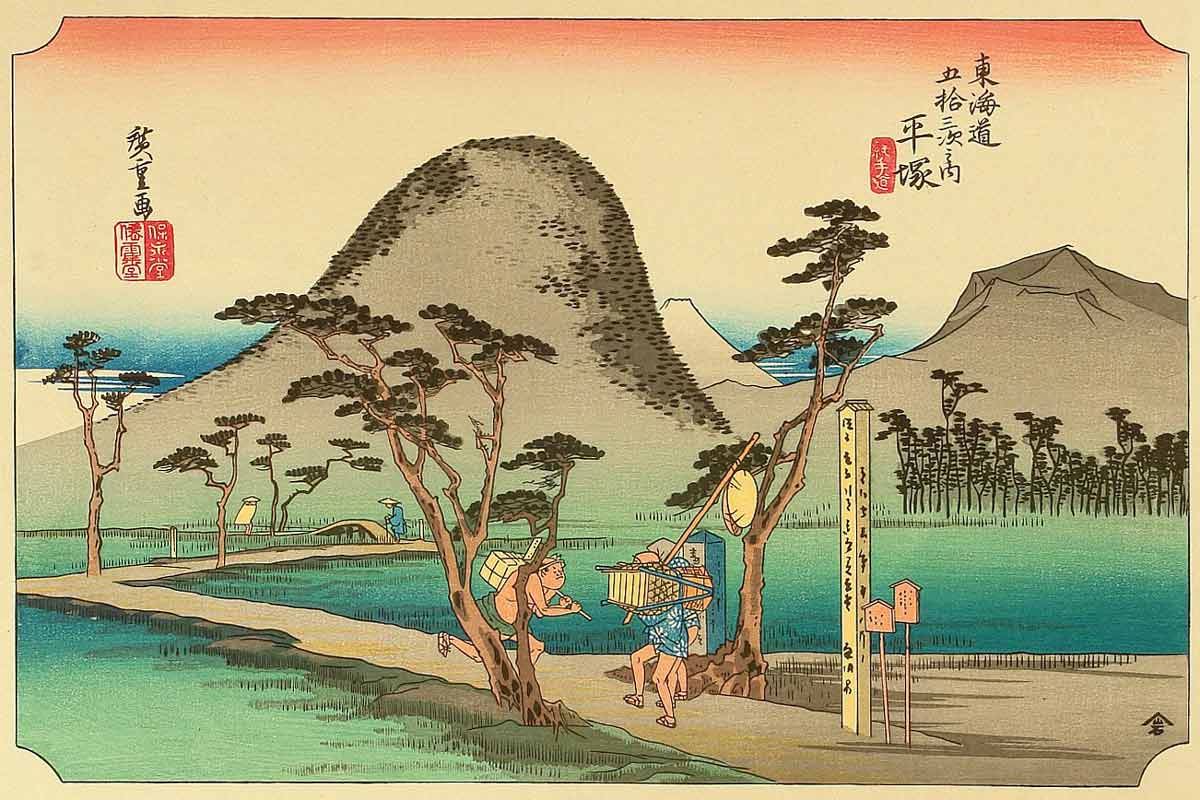 Hiratsuka, 7th Station of the Tokaido, Utagawa Hiroshige
1798-1863: Eugene Delacroix
While Delacroix was a French romantic painter, his use of color was particularly remarkable and later influenced both impressionism and post-impressionism. In his lifetime, Delacroix created over nine thousand works. Notable among these are Liberty Leading the People, Orphan Girl at the Cemetery, Bouquet of Flowers, and The Death of Sardanapalus.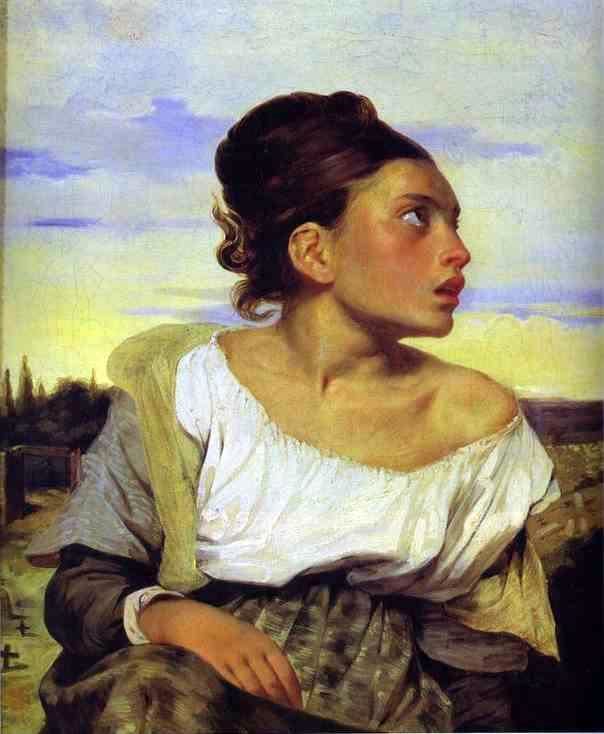 Orphan Girl at the Cemetery by Eugene Delacroix
1839-1906: Paul Cézanne
French impressionist, Cézanne, created a bridge between impressionism and cubism with his artwork. His over one thousand paintings paved the way for future artists to plumb the depths of what a painter could achieve. Notable paintings by Cézanne include Still Life with Sugar Bowl, Jug and Plate of Fruit, Women Bathing, Mont Sainte-Victoire, and Bathers.
Jug and Plate of Fruit by Paul Cézanne
1840-1926: Claude Monet
The founder of impressionism, Monet painted thousands of works in his lifetime. His very first impressionist piece, Impression, Sunrise, began the movement that now underpins modern art. Notable Monet paintings include Water Lilies, The Houses of Parliament, Sunset, and Woman with a Parasol.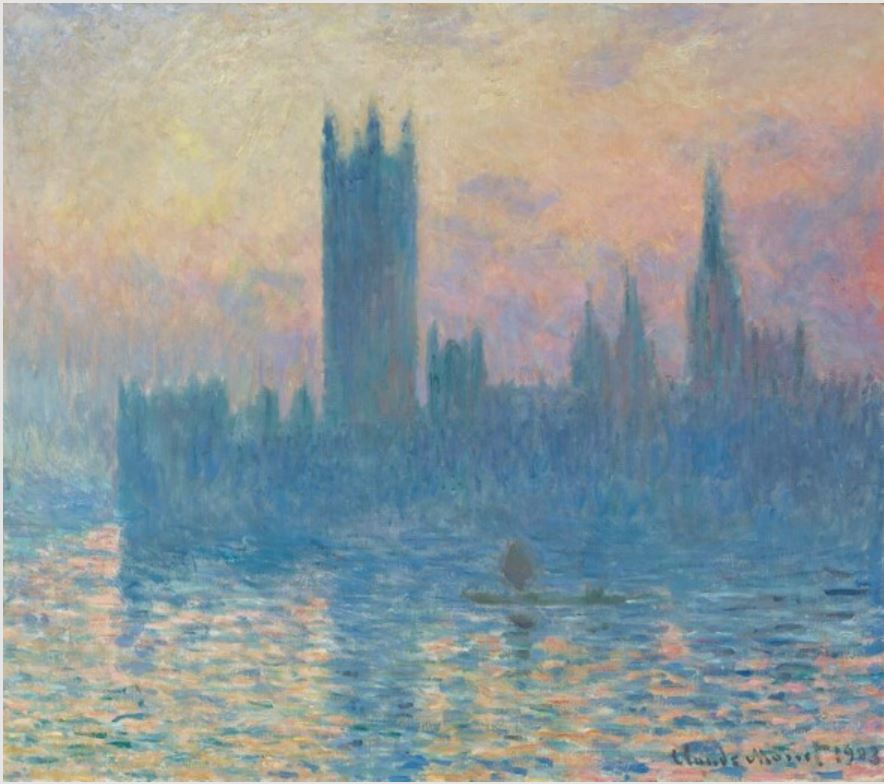 The Houses of Parliament by Claude Monet
1860-1961: Grandma Moses
American folk artist Anna Mary Robertson Moses had a long life filled with needlework, farming, and, at 78 years old, painting. She exhibited her folk art late in life - her first international exhibit was when she was 90 years old - and she painted until her death at 101. With over 1500 paintings to her name, Grandma Moses was prolific indeed. Notable works include Calhoun, Sugaring Off, and Grandma Moses Goes to the Big City.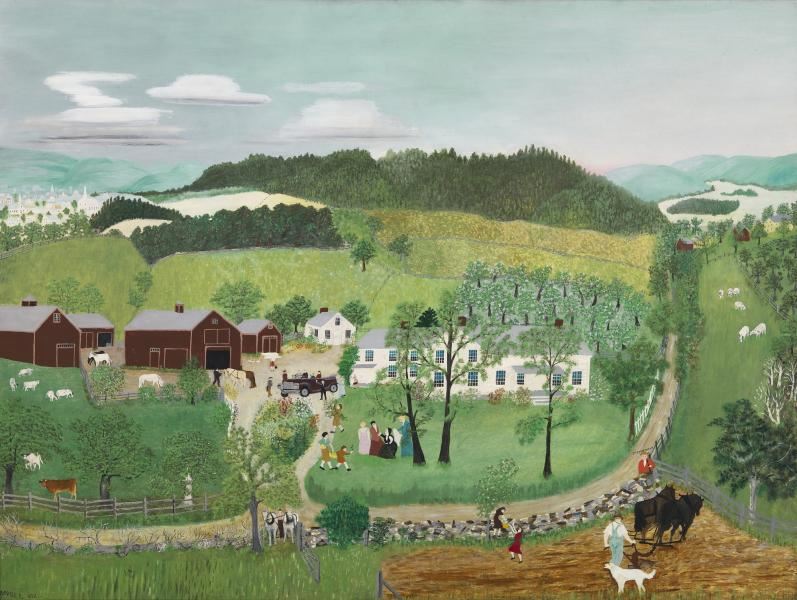 Grandma Moses Goes to the Big City by Grandma Moses
1863-1944: Edvard Munch
A Norwegian symbolist and post-impressionist painter, Edvard Munch is well-known for his iconic work The Scream. However, he has over a thousand paintings to his name, including Evening on Karl Johan Street, Self-Portrait with Burning Cigarette, and Death in the Sickroom.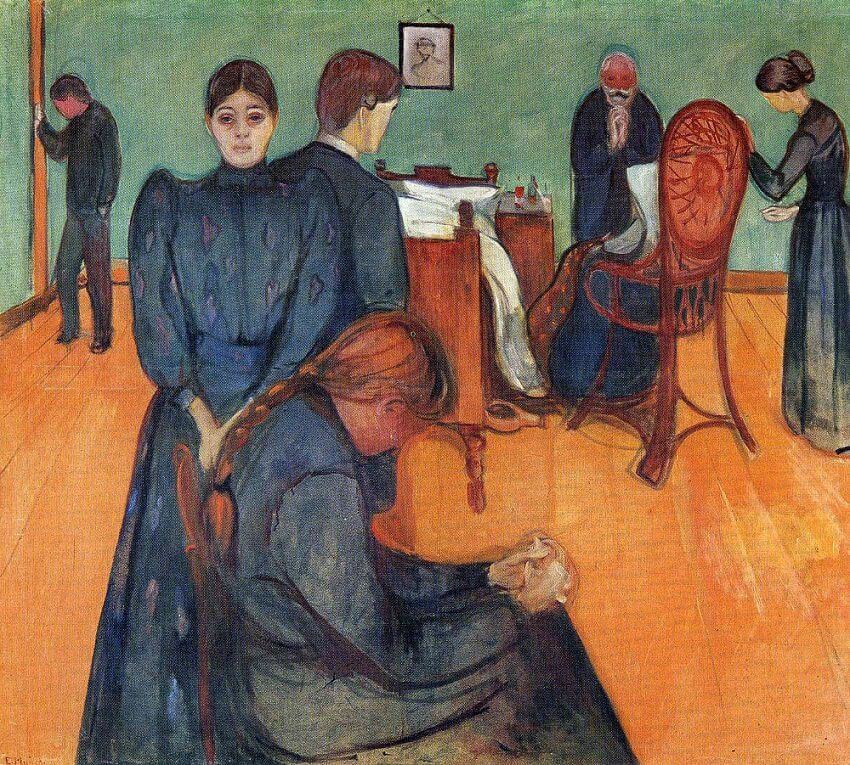 Death in the Sickroom by Edvard Munch
1869-1954: Henri Matisse
French painter, draughtsman, and sculptor Henri Matisse is often called the father of Fauvism. With over one thousand works to his name, one can see his style evolve from post-impressionism to modern art and fauvism over the years he painted. Some of his notable works include Blue Nude, Dance, Blue Nudes, and The Sheaf.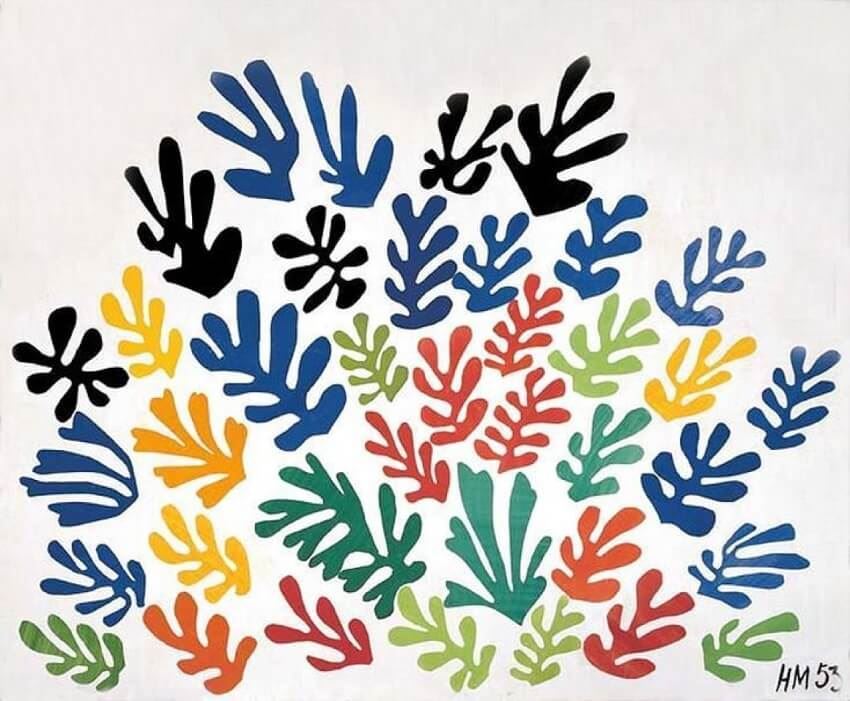 The Sheaf by Henri Matisse
1881-1973: Picasso
The most prolific artist on record, Pablo Ruiz Picasso, created over 50,000 works of art. He was a painter, sculptor, printmaker, and ceramicist, but he is most well-known for his cubist works. Some notable pieces include The Weeping Woman, The Old Guitarist, and The Red Armchair.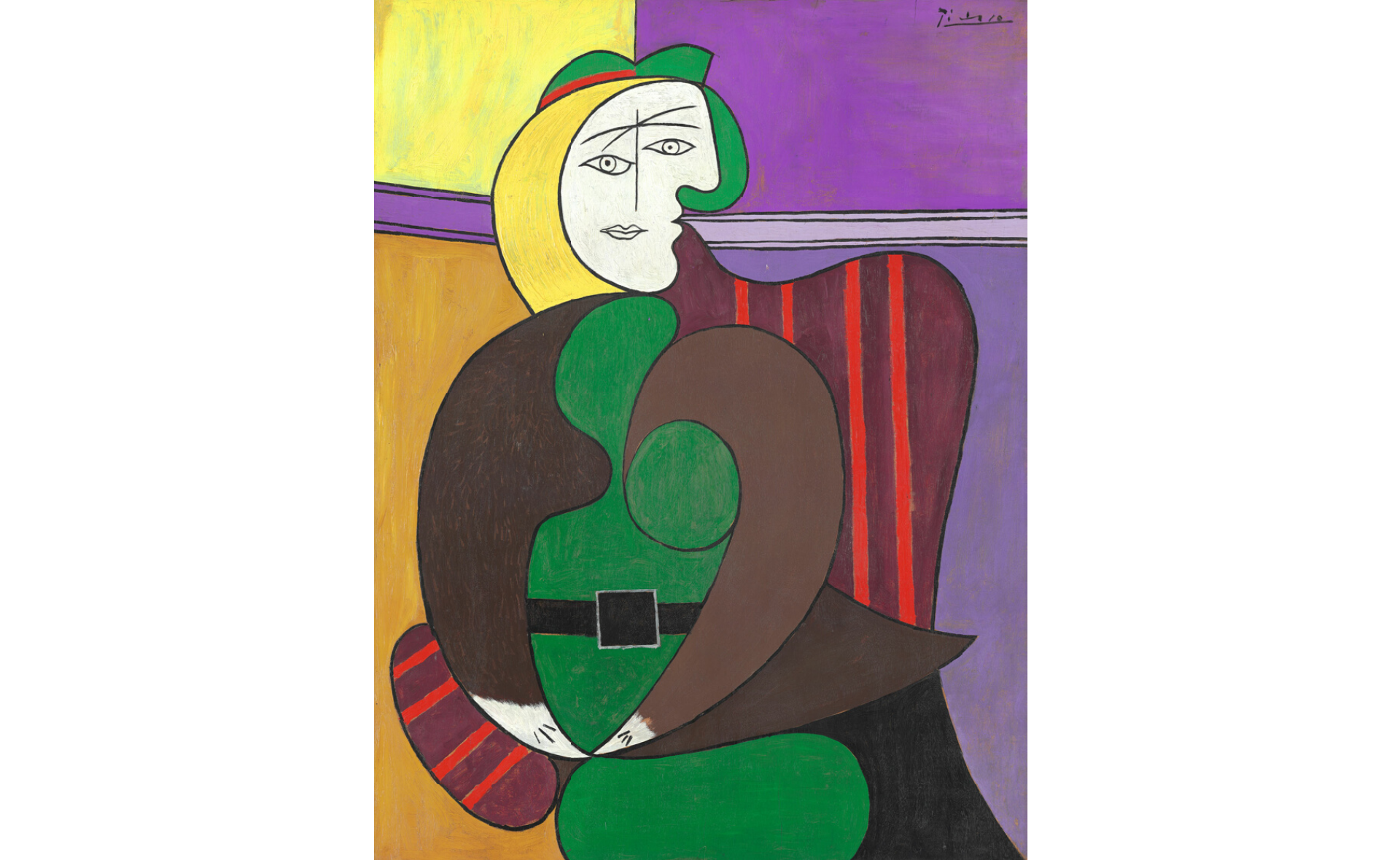 The Red Armchair by Pablo Picasso
1887-1986: Georgia O'Keeffe
The mother of American modernism, Georgia O'Keefe, painted pieces that evoked her feelings rather than what she saw. While she created over two thousand pieces in her lifetime, O'Keefe is well-known for her incredible floral paintings. Some of her notable works include Grey Line With Black, Blue And Yellow, Two Calla Lilies on Pink, and Lake George Reflection.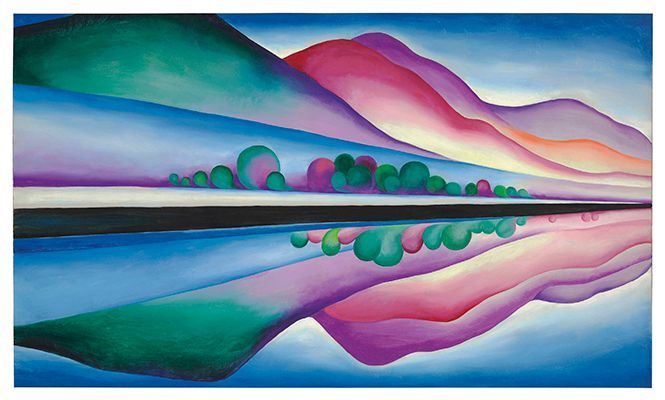 Lake George Reflection by Georgia O'Keeffe
1904-1989: Salvador Dali
Surrealist painter, Salvador Dali, is known for his technical skill and striking imagery. During his lifetime, Dali created over 1500 artworks. His notable pieces include The Persistence of Memory, The Temptation of St. Anthony, The Elephants, and The Disintegration of the Persistence of Memory.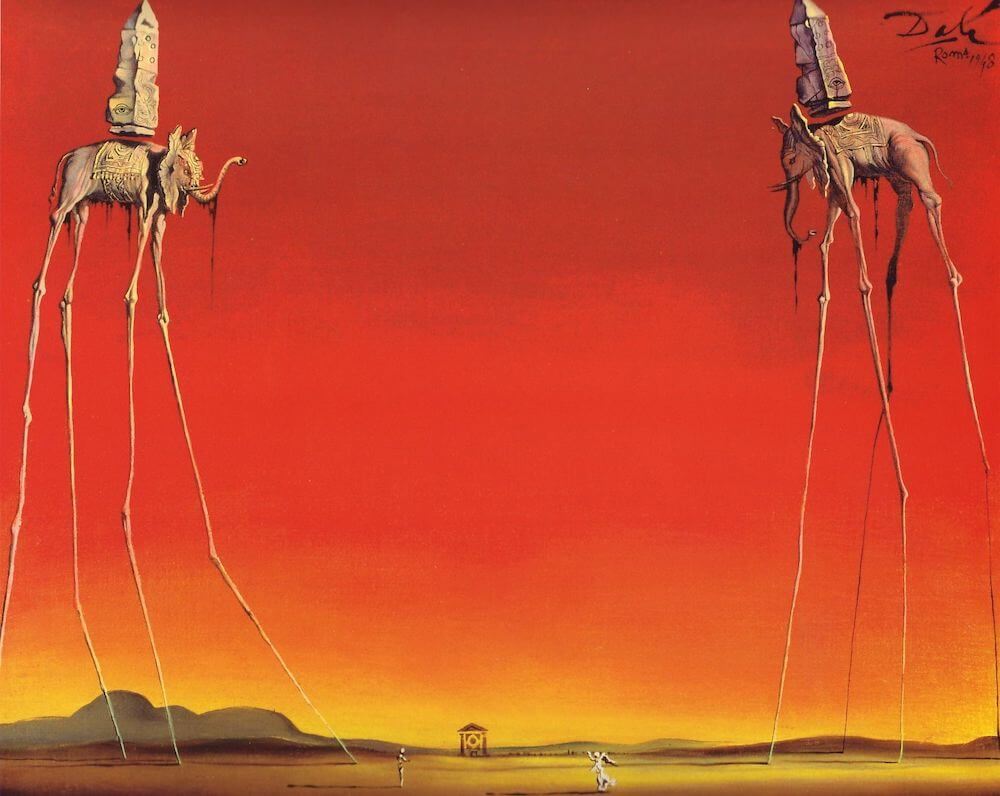 Elephants by Salvador Dali
1928-1987: Andy Warhol
Visual artist Andy Warhol was one of the leading lights of the pop art movement. During his lifetime, Warhol created over nine thousand works of art, including Campbell's Soup I, Shot Marilyns, and Orange Prince.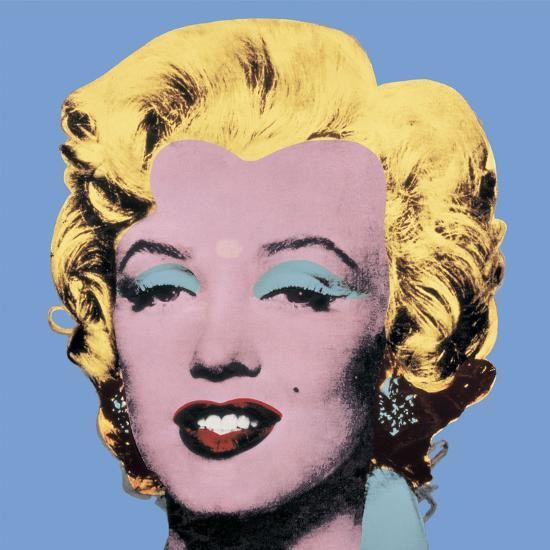 Shot Marilyn by Andy Warhol
1929-present: Yayoi Kusama
Modern artist Yayoi Kusama is a self-described obsessional artist. She has created paintings, sculptures, installations, performance pieces, and more. Among the thousands of works she has created in her lifetime are Dots Obsession, Pumpkin, and Ascension of Polka Dots.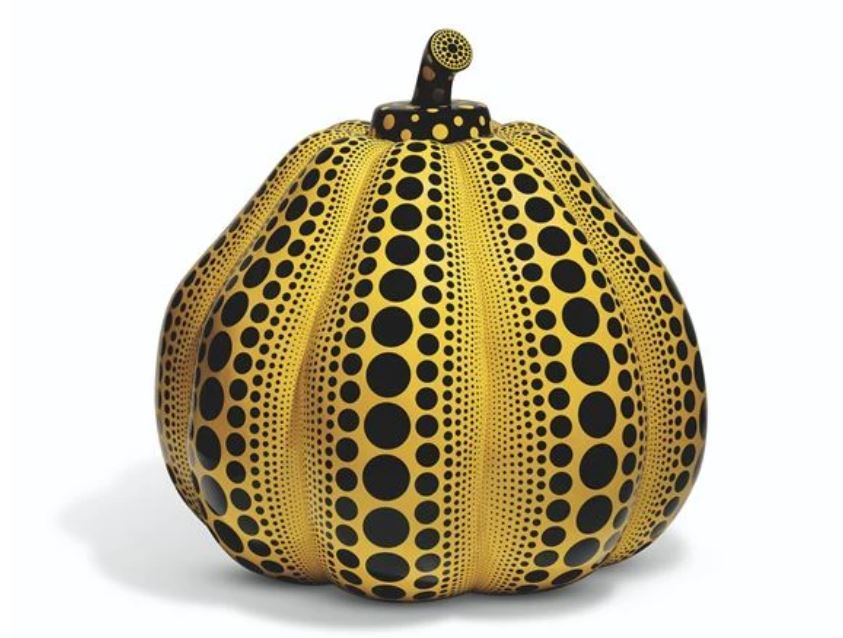 Pumpkin by Yayoi Kusama
1958-1990: Keith Haring
Graphic artist Keith Haring emerged from the graffiti scene in New York. His animated imagery has become part of the pop art lexicon in the modern art world. With over ten thousand works to his name, Haring is recognized for pieces such as Pop Shop I, See No Evil, and Pop Shop I (A).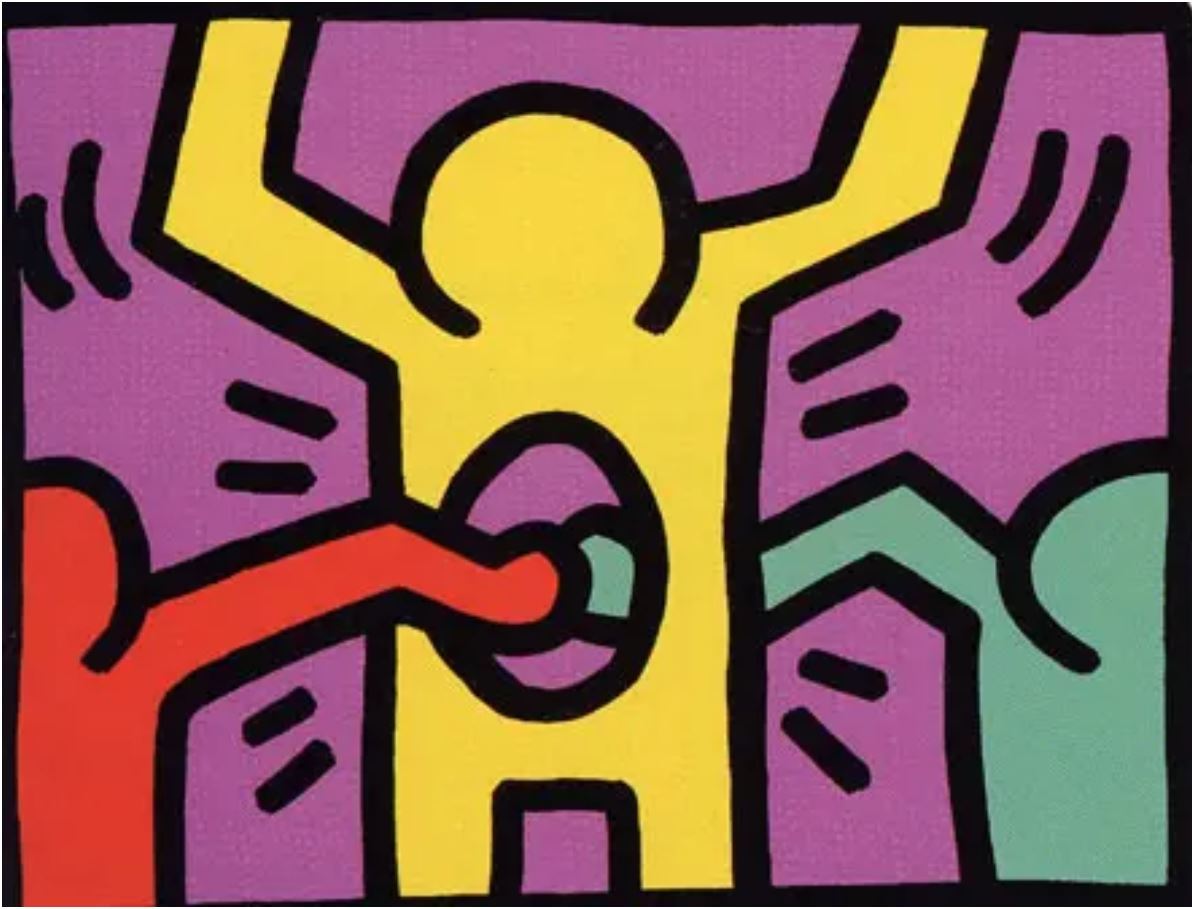 Pop Shop 1 by Keith Haring
1974-present: Banksy
This famous, anonymous graffiti artist has created over three thousand works so far. Based in the U.K., Banksy's works have shown up internationally as art installations and street graffiti. Works by Banksy include Naked Man, Balloon Girl, Love is in the Bin, and Flower Thrower.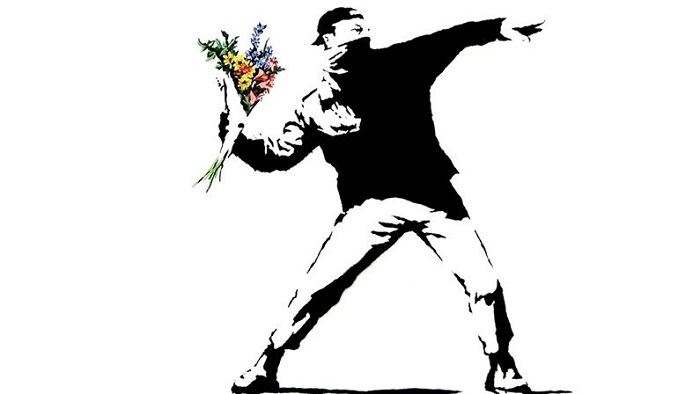 Flower Thrower by Banksy
1981-present: Erin Hanson
Post-impressionist Erin Hanson has painted in her signature "open impressionist" style for almost two decades. Born in the United States, Hanson focuses on natural landscapes and has painted thousands of works. These works include Crystal Light, Tulip Fields, Monument Dawn, and Radiant Light.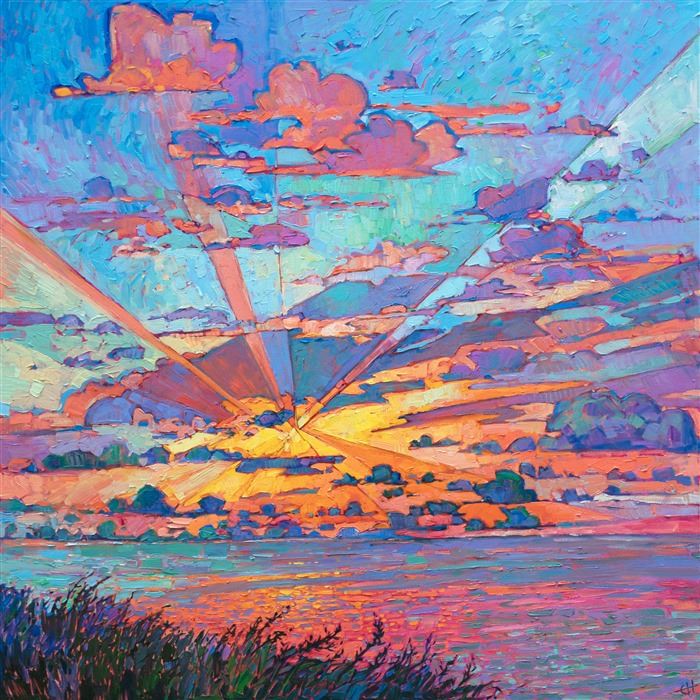 Radiant Light by Erin Hanson
The many incredible works shared by the artists listed above can now be found in museums and collections the world over. Here at The Erin Hanson Gallery, you can find Hanson's latest original paintings, but her work isn't exclusively shown at her eponymous galleries. You can find her work in museums like the St George Art Museum, Hilbert Museum of California Art, La Salle University Art Museum, and other museums around the United States.
No matter where you find her work and the work of these other prolific painters, we hope you enjoy the artistry and soul imparted in every piece.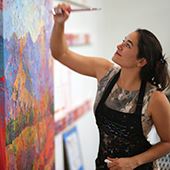 ERIN HANSON has been painting in oils since she was 8 years old. As a young artist, she worked at a mural studio creating 40-foot-tall paintings on canvas, while selling art commissions on the side. After getting a degree in Bioengineering from UC Berkeley, Erin became a rock climber at Red Rock Canyon, Nevada. Inspired by the colorful scenery she was climbing, she decided to paint one painting every week for the rest of her life. She has stuck to that decision ever since, becoming one of the most prolific artists in history. Erin Hanson's style is known as "Open Impressionism" and is now taught in art schools worldwide. With thousands of collectors eagerly anticipating her work and millions of followers online, Hanson has become an iconic, driving force in the rebirth of contemporary impressionism.

---
---