How I Make My Art Career Work by Erin Hanson
in Association with Artists and Illustrators Magazine
Saturday, September 2, 2023
In this interview, Erin Hanson tells how she traded her plans of becoming a NASA scientist for Open Impressionist painting. Here is her story in her words:
Becoming a full-time artist was a gradual process for me. I didn't "quit my day job" until I was already booking museum shows and had sold hundreds of pieces. I probably could have transitioned sooner, but I spent four years taking the proceeds from my art sales and putting it back into my art business: I bought supplies, a good travel van, a great show set-up, etc. The day finally came when it didn't make sense to continue working my "job" job, and my husband helped encourage me to take the leap to creating art full-time. He pointed out that every day I wasn't painting, I was actually losing money.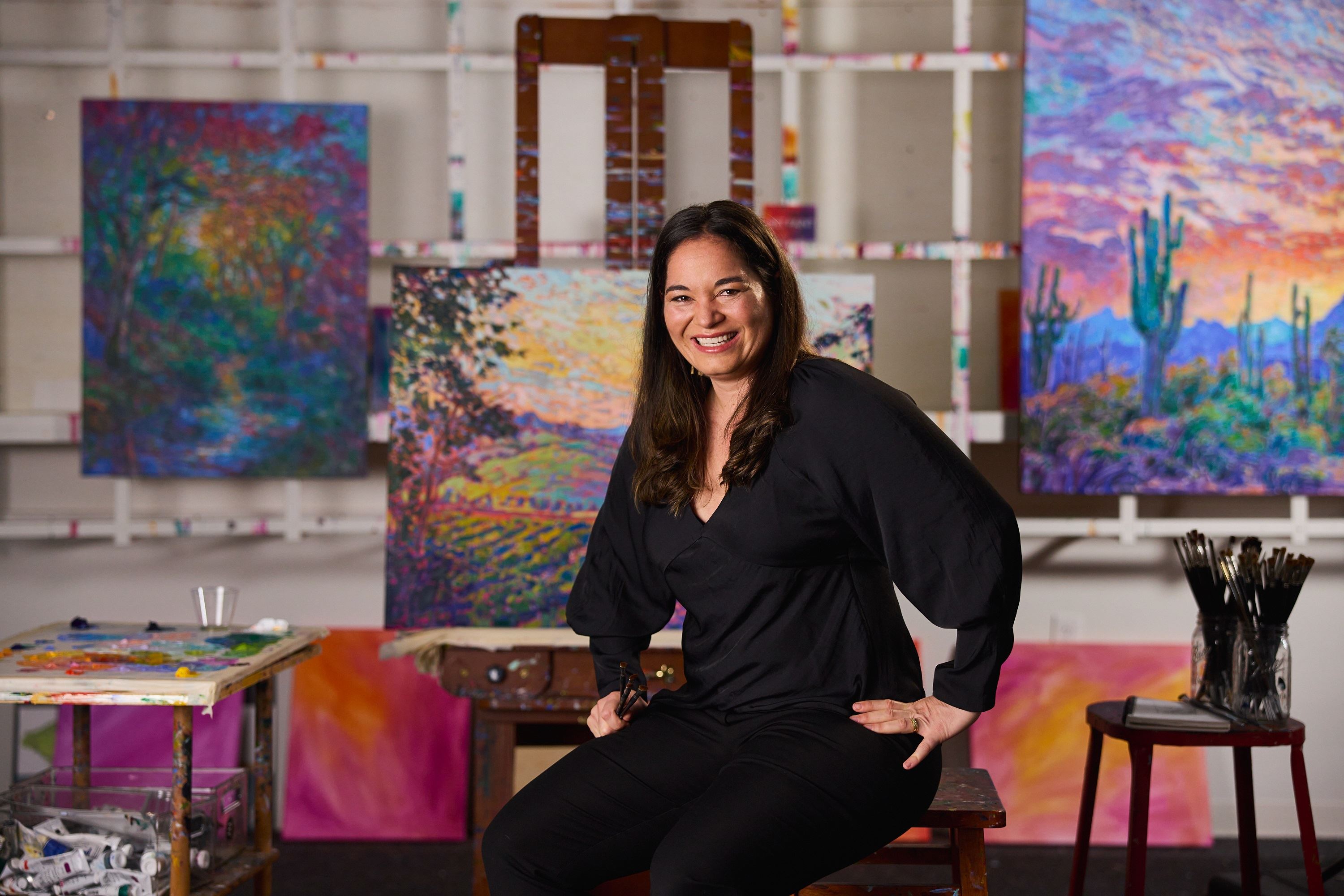 I start my day by waking up at 6:30 AM, snuggling with my little girl. After she heads off to school, I make my way to the gallery, driving 20 minutes through the winding country roads of Oregon wine country. I work on administrative tasks in the morning and paint every afternoon until dinnertime.
I do commissions occasionally, but most of my income comes from selling oil paintings of whatever I choose to paint. I also make about a third of my income selling canvas prints and 3D Textured Replicas, a technique I developed to make the most realistic art reproductions on the market today.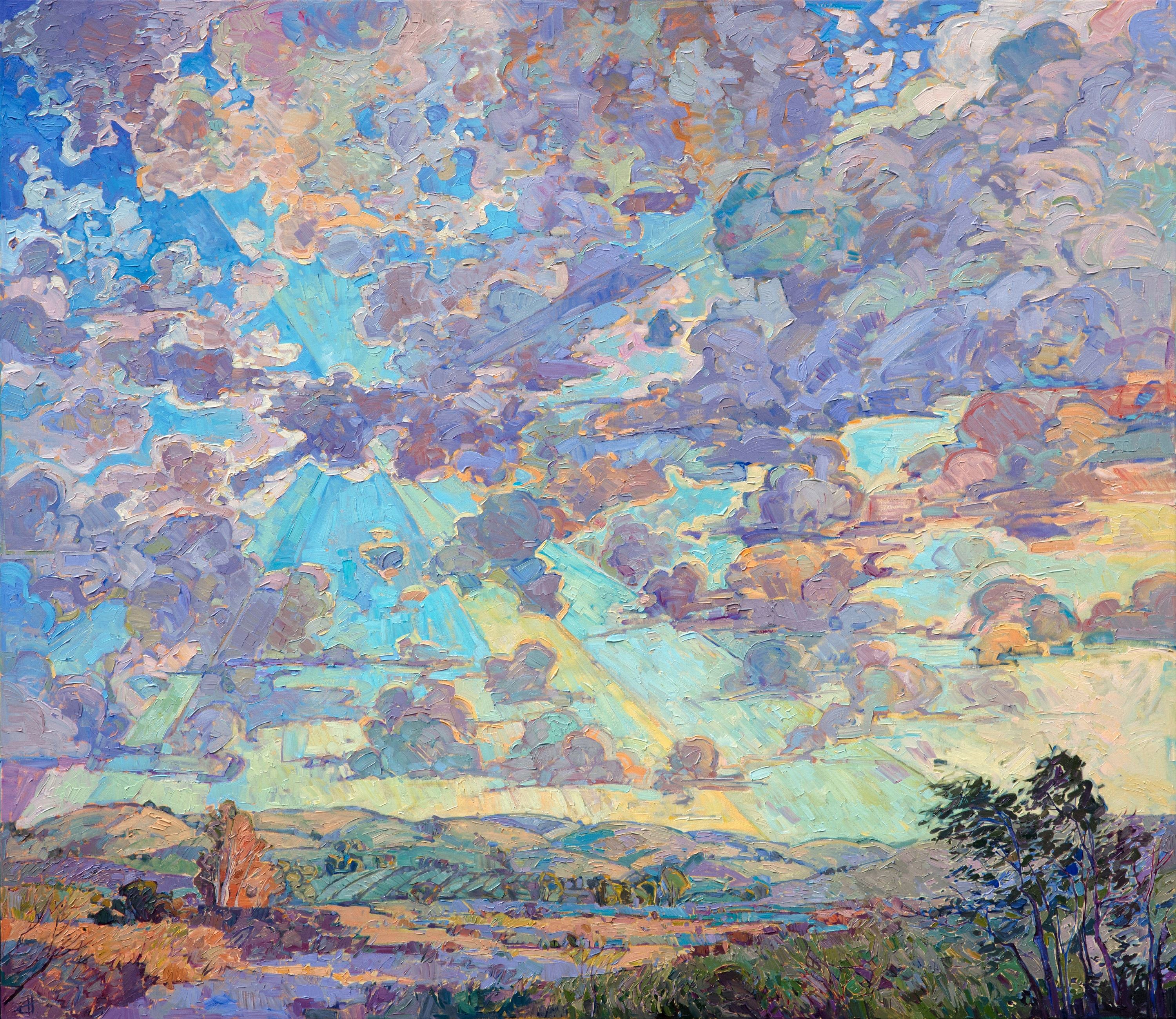 Open Skies by Erin Hanson

I began taking oil painting classes at age eight and continued studying art through high school, getting a scholarship to Otis College of Design and working in a mural studio for a few years as a teenager. When I went to college, however, I got my degree in Bioengineering at UC Berkley with the intent of becoming a NASA scientist or similar. But art was my true love, and I returned to painting soon after.
My style is "open impressionism," a contemporary style of impressionism with a dash of expressionism and a plein air feel. I adopt the vibrant colors of nature, accentuating the jewel tones and prismatic qualities of contrasting light. I capture those transient moments of startling light and color to share my love of nature.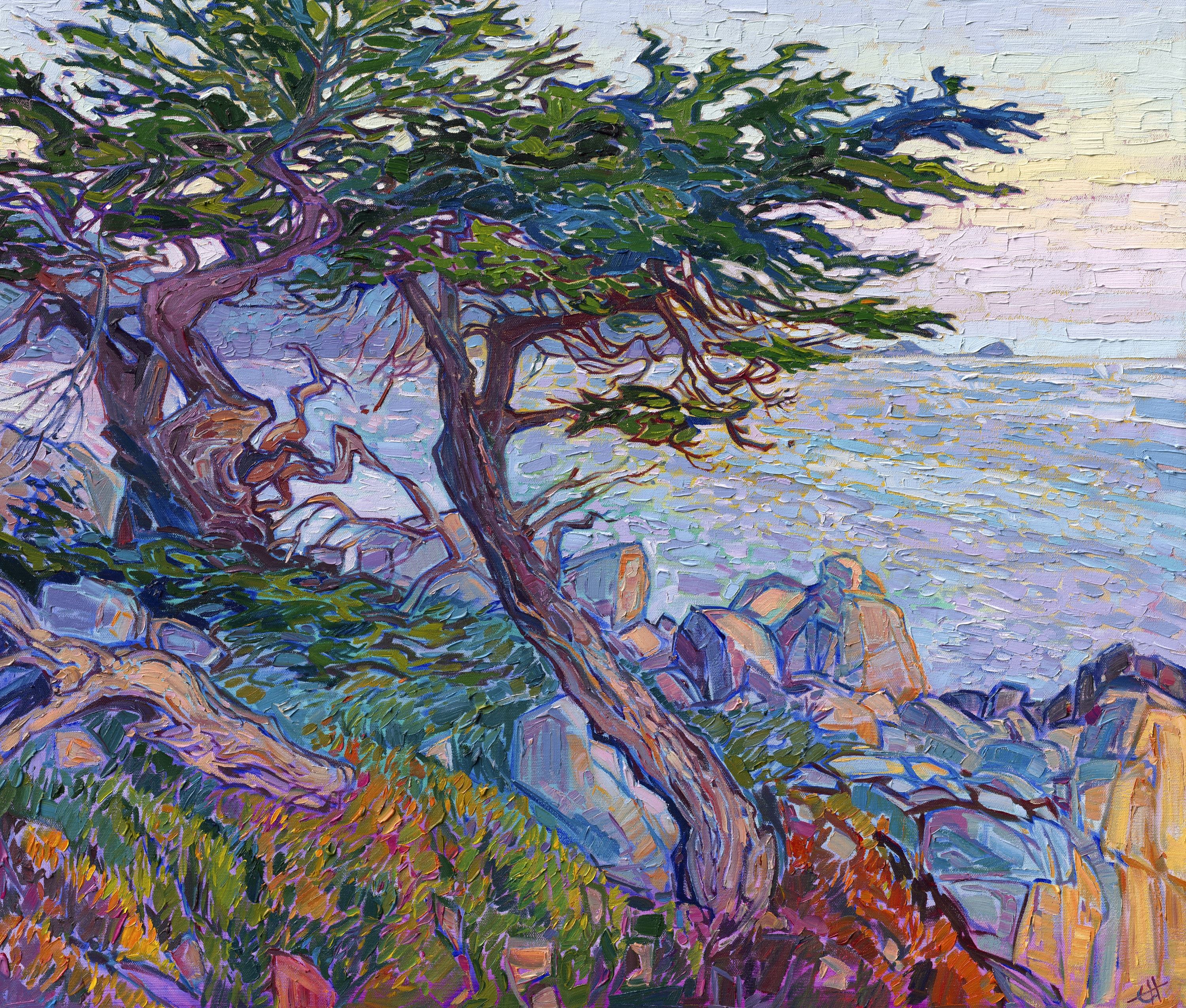 Cypress Dusk by Erin Hanson

Find out more about Erin Hanson's open impressionist style by exploring her portfolio here.


Erin's Tips for Becoming a Full-Time Artist
1. Complete one painting a week
Finishing paintings in volume is how you create a unique and recognizable style, improve your art skills quickly, and have enough artwork on hand to sell and make a living as an artist.
2. Do lots of outdoor art festivals
Art festivals are inexpensive to participate in, and you can practice selling, marketing, and describing your art.
3. Represent yourself
Keep in touch with everyone who buys artwork from you regularly. Share your new paintings, stories about your inspiration, and behind-the-scenes tidbits. Someone who buys a print today as an impulse buy can become a mega-fan later, a future originals collector, and a big source of word of mouth.
Happy painting!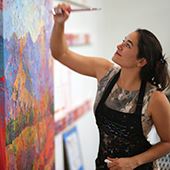 ERIN HANSON has been painting in oils since she was 8 years old. As a young artist, she worked at a mural studio creating 40-foot-tall paintings on canvas, while selling art commissions on the side. After getting a degree in Bioengineering from UC Berkeley, Erin became a rock climber at Red Rock Canyon, Nevada. Inspired by the colorful scenery she was climbing, she decided to paint one painting every week for the rest of her life. She has stuck to that decision ever since, becoming one of the most prolific artists in history. Erin Hanson's style is known as "Open Impressionism" and is now taught in art schools worldwide. With thousands of collectors eagerly anticipating her work and millions of followers online, Hanson has become an iconic, driving force in the rebirth of contemporary impressionism.

---
---