New Los Angeles Gallery Opens to a Full House
Art Fans Flock to View Erin Hanson's New North East Los Angeles Art Gallery
Wednesday, November 18, 2015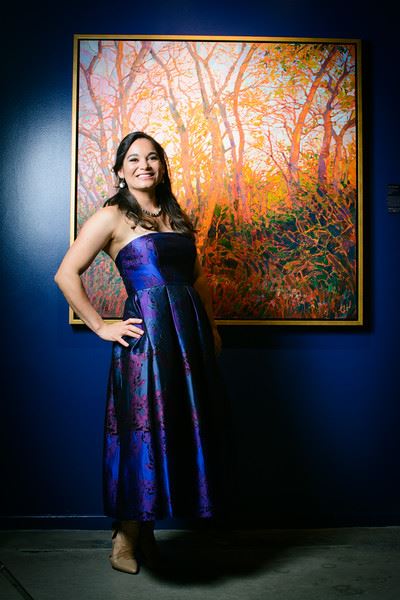 It was a brisk fall evening in North East Los Angeles and hundreds gathered to celebrate artist Erin Hanson's new 5000-square foot gallery space and studio. A moment Hanson has been planning for nearly two years, the night marked an important milestone in her ongoing objective to reach out to Los Angeles and inspire as many people as possible with her impressionist paintings.
After a lifetime of painting in oils, Erin Hanson has developed a unique style of expressing her view of the world with thick individual brush strokes and intense color. Her paintings bring traditional impressionist painting into the 21st century with a modern expressionist flair, while her adventures in the outdoors give a personal taste to her paintings. Hanson showcases her work at top art festivals, country clubs, museums and elite wine events across the country and first opened her solo gallery in Glendale, California three years ago. The old 2000-square foot space quickly became too small for her needs and her new larger location in Frogtown was secured, fully renovated and is now open for business.
The gallery was abuzz with excited collectors and fans as they took in Hanson's newest impressionistic landscape pieces and got a chance to share the evening with the delighted artist. The Gallery Opening also featured live music by The Happiness Band, a popular Los Angeles based Jazz band.
All are invited to visit the gallery during open hours or book a tour to experience this visionary master's works first hand.
Gallery Details
Hours: Monday – Thursday, 1pm – 6pm.
Tour Contact: contact@erinhanson.com
The Erin Hanson Gallery is located in LA's growing arts district, Frogtown, just off Fletcher and Riverside, only a few blocks from both the 2 and 5 freeways.

The Erin Hanson Gallery
2732 Gilroy Street
Los Angeles, CA 90039
(818) 860-1623
https://www.erinhanson.com/TheErinHansonGallery

ERIN HANSON is a life-long painter, beginning her study of oil painting at eight years old. As a teenager, she worked in a mural studio creating paintings for restaurants and casinos around the world. A graduate of UC Berkeley, Hanson studied Bioengineering while continuing to pursue her artistic passion.
Inspired by rock climbing Red Rock Canyon and the southern California desert, Hanson has since spent almost a decade painting the dramatic scenery of Utah, Nevada, Arizona and California. Erin Hanson has created a unique style of her own, bringing elements of classic impressionism together with modern expressionism and adding a dash of "plein-air style." Her oil paintings stand out in a crowd, bringing a fresh new look to contemporary Western landscapes.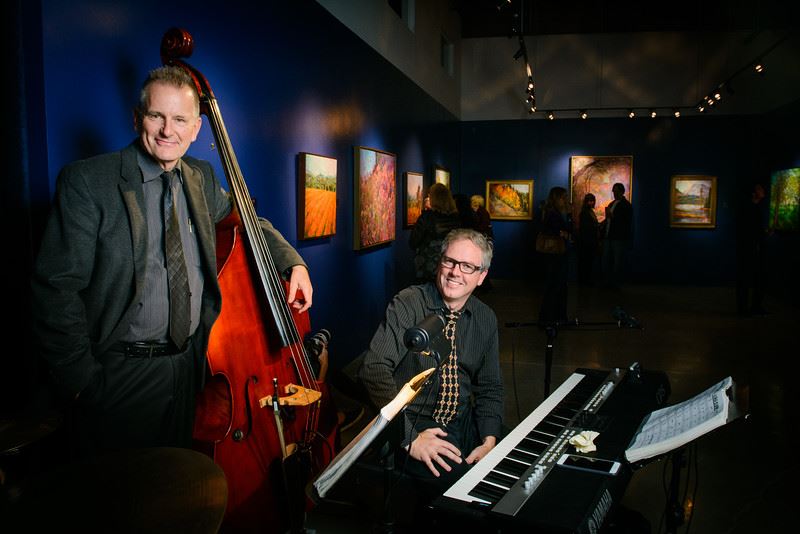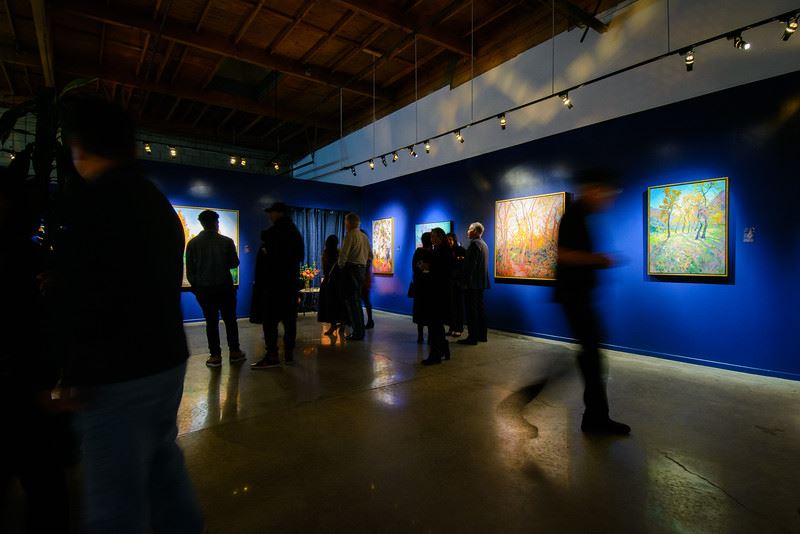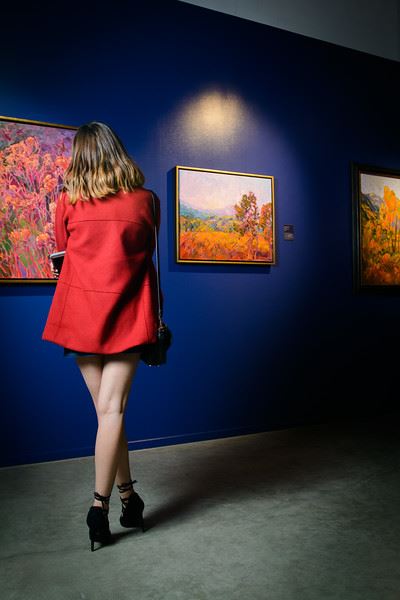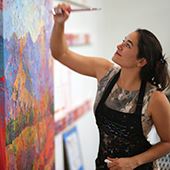 ERIN HANSON has been painting in oils since she was 8 years old. As a young artist, she worked at a mural studio creating 40-foot-tall paintings on canvas, while selling art commissions on the side. After getting a degree in Bioengineering from UC Berkeley, Erin became a rock climber at Red Rock Canyon, Nevada. Inspired by the colorful scenery she was climbing, she decided to paint one painting every week for the rest of her life. She has stuck to that decision ever since, becoming one of the most prolific artists in history. Erin Hanson's style is known as "Open Impressionism" and is now taught in art schools worldwide. With thousands of collectors eagerly anticipating her work and millions of followers online, Hanson has become an iconic, driving force in the rebirth of contemporary impressionism.

---
---