The Erin Hanson Gallery showcases the bold and vivacious oil paintings of landscape artist Erin Hanson. A blend of modern expressionism and classic impressionism, Hanson's colorful and unique paintings bring new life to the contemporary art scene. Hanson's works are collected by art museums and private collectors worldwide.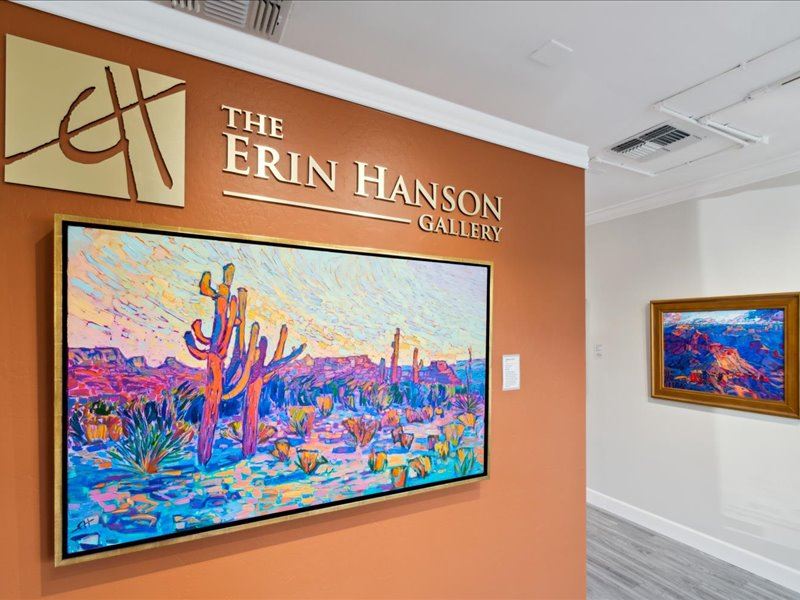 Scottsdale's internationally recognized Main Street has been home to some of America's premier galleries since 1965 and is rated as one of the top five art markets in the country. Art collectors worldwide have made the area a source for original pieces of myriad genres.
Don't Miss the Scottsdale ArtWalk every Thursday night!


Location Details:
The Erin Hanson Gallery
7117 E Main St
Scottsdale, AZ 85251
(480) 336-2864
scottsdale@erinhanson.com

Current Hours:
Monday Closed
Tuesday 10 am – 1 pm
Wednesday 10 am – 6 pm
Thursday 10 am – 9 pm
Friday 10 am – 6 pm
Saturday 10 am – 6 pm
Sunday Closed
The Erin Hanson Gallery also has locations in Carmel-by-the-Sea, California, and McMinnville, Oregon.
Read the full announcement HERE.