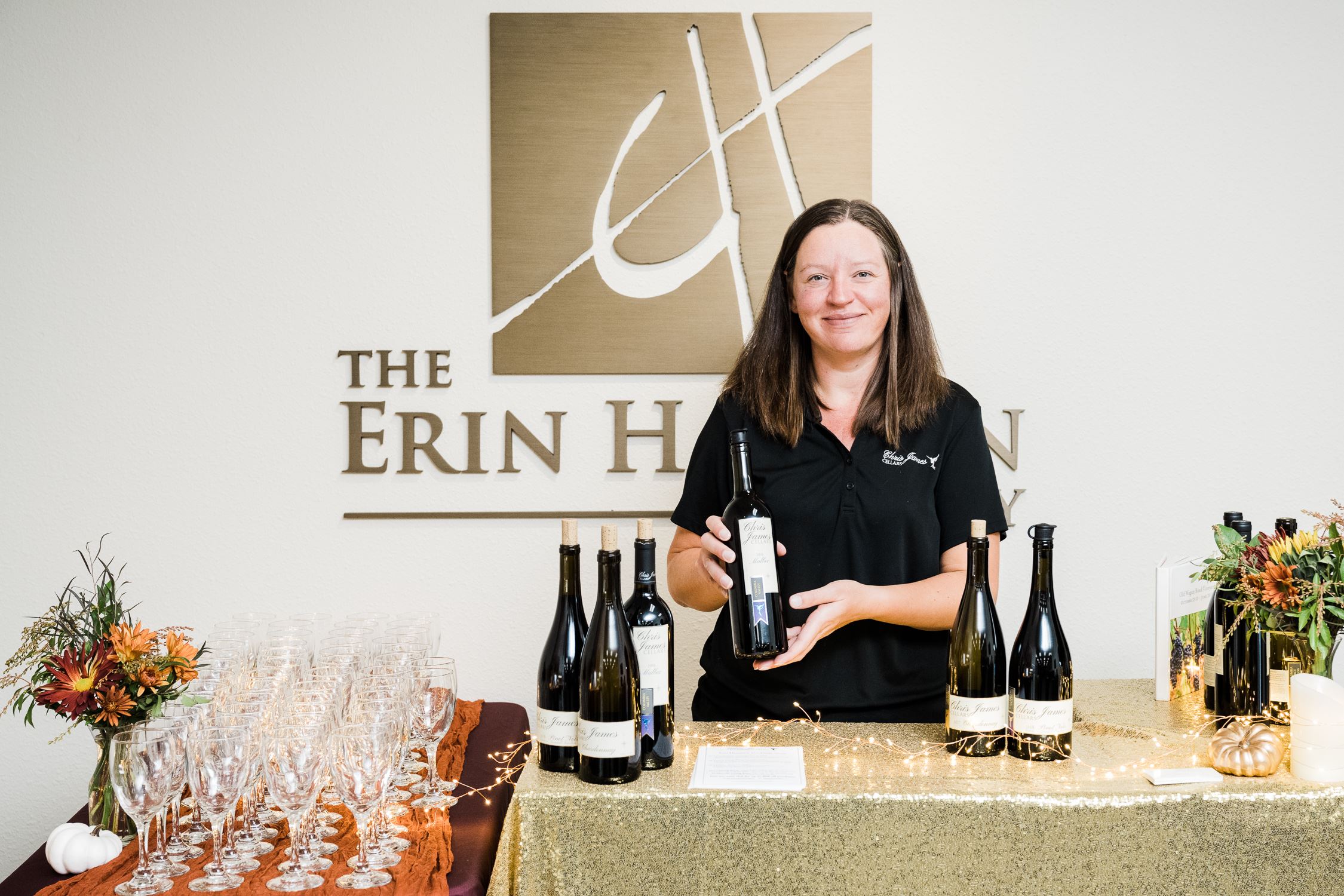 2nd Saturdays at The Erin Hanson Gallery
The 2ND SATURDAY of Each Month
McMinnville, Oregon
Bring your friends in for our monthly "2nd Saturdays" art reception at The Erin Hanson Gallery. Enjoy an afternoon of locally sourced cheeses, refreshments, and wine tasting. If you are in Oregon wine country, stop by our McMinnville gallery to meet Erin Hanson in her studio!

Each month will focus on a theme ranging from wine pairings to our popular summer ice cream social. All dates and themes are listed below.
We look forward to seeing you!


D A T E + T I M E S
2nd Saturday of the Month
January - December
1:00 pm - 5:00 pm
L O C A T I O N
The Erin Hanson Gallery in McMinnville
1805 NE Colvin Ct
McMinnville, OR 97128
(503) 334-3670
S C H E D U L E
Saturday, June 10th
Rose All Day at The Erin Hanson Gallery
Saturday, July 8th
Ice Cream Social at The Erin Hanson Gallery
Saturday, August 12th
A Pinot Party at The Erin Hanson Gallery
Saturday, September 9th
Last Call for Summer at The Erin Hanson Gallery
Saturday, October 14th
Fall for Color at The Erin Hanson Gallery
Saturday, November 11th
The Petite Show (Collection Release)
Saturday, December 9th
The Jolly Holidays at The Erin Hanson Gallery