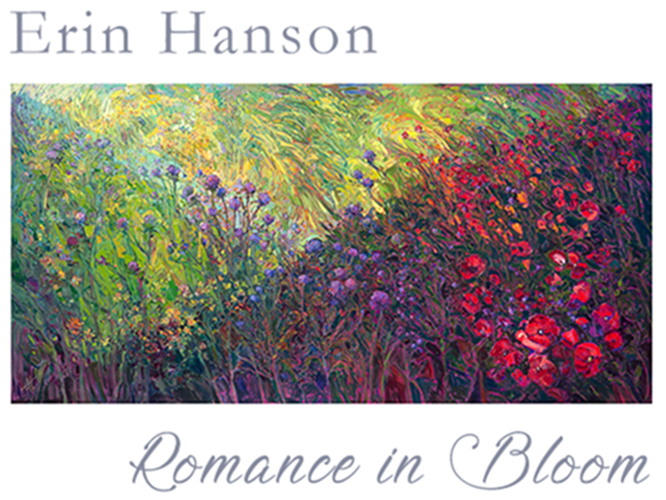 Open House: Romance in Bloom Collection
February 14th | 10:00am - 4:00pm
The Erin Hanson Gallery
Are you looking for something unique to do this Valentine's Day in Los Angeles? The Erin Hanson Gallery is releasing a new collection of impressionistic landscapes paintings entitled Romance in Bloom, an afternoon perfectly suited for a memorable Valentine's Day.
About the Romance in Bloom Collection:
Wild thistles, sprawling poppies and vivid blooms captured in spirited motion and color by Los Angeles-based impressionistic master, Erin Hanson.
These pieces are inspired by Hanson's many adventures across the United States, traversing National Parks, sprawling countrysides and breathtaking coastal treasures. A larger-than-life 13-foot oil on canvas piece inspired by the masters van Gogh and Monet will be available for first viewing to attendees.
Visit the gallery between 10am and 4pm for this special collection release and gallery Open House. Attendees will enjoy refreshments, while swaying to the romantic classics.

The Erin Hanson Gallery
2732 Gilroy St, Los Angeles 90039
10:00am - 4:00pm
Free Parking.

and don't miss...
Special Valentine's Day Evening Experience!

For those looking for a special Valentine's Day date night, we are offering a romantic evening of dancing and champagne here in the gallery, from 6:30pm - 10:30pm. Please click here for more information!

For Complimentary Erin Hanson Collectors Club & Fan Club Tickets
Message amy@erinhanson.com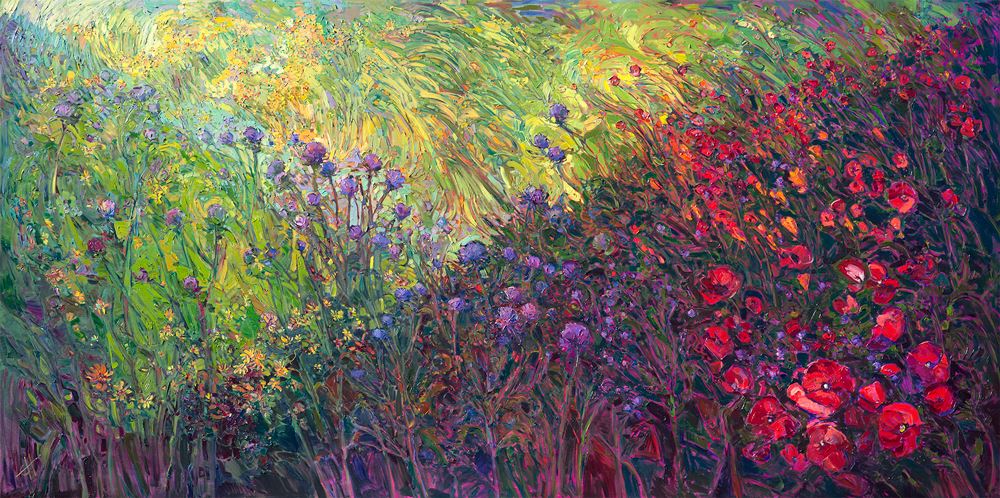 Field of Blooms, 2016
OIL ON CANVAS by erin hanson
156 x 78 in