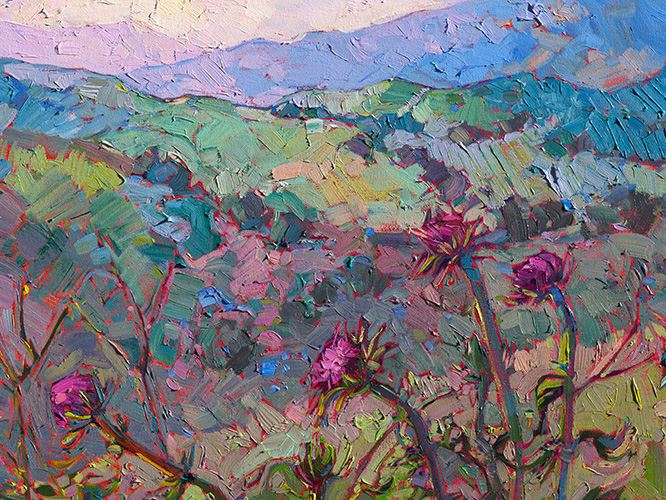 The Erin Hanson Gallery - Spring Open Studio
Friday, May 8, 2015 to Saturday, May 9, 2015
The Erin Hanson Gallery, Los Angeles, California
The Erin Hanson Gallery invites you to come celebrate ERIN HANSON: THE WILDFLOWER COLLECTION.
Enjoy Hanson's newest collection of artwork, signature cocktails, and live music on Friday, May 8th between 5pm and 10pm. The celebration will continue with a special open studio on Saturday, May 9th from 1pm - 6pm.
Enter to win our free giveaway for an original Erin Hanson oil painting! The winner will be announced at 6pm Saturday evening.

Friday, May 8th: 5pm - 10pm
The Erin Hanson Gallery presents
ERIN HANSON: THE WILDFLOWER COLLECTION
Live music by Denny Feltwell.
Cocktails by M Greenwood Jams and delicious hors d'oeuvres will be served.

Saturday, May 9th: 1pm - 6pm
The Erin Hanson Gallery - Spring Open Studio

The Erin Hanson Gallery
6731 San Fernando Rd
Glendale, CA 91201
View the Wildflower Collection here!