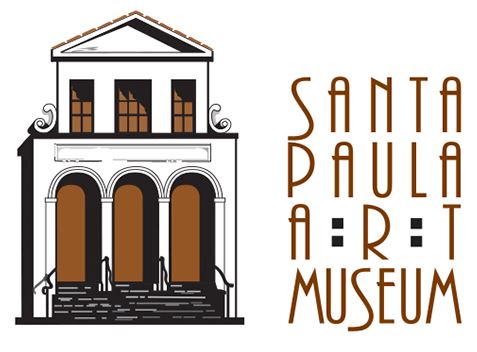 Erin Hanson: Colors of California
March 13th - July 11th, 2021
Santa Paula Art Museum
The Santa Paula Art Museum presents a solo exhibition by Erin Hanson. Erin Hanson: Colors of California will mark Hanson's most comprehensive collection of California's multitudinous landscapes, inspired by Ventura County, Santa Barbara, and northwards to Paso Robles and Monterey and beyond.
California boasts one of the most ecologically diverse landscapes in the world, from snowcapped mountain tops to soft sand beaches, from ocotillo-peppered desertscapes to lush, oak-covered hillsides. Not surprisingly these rural landscapes inspired an entire artistic movement at the turn of the century with the likes of William Wendt and Edgar Payne fervently painting both in studio and plein air.
In this era of digital technology and virtual reality, it can be a rarity to take a moment to enjoy pure, natural beauty. Contemporary impressionist Erin Hanson has spent the much of her 36 years traveling into the furthest reaches of nature, her rock climbing and backpacking explorations inspiring her colorful and dramatic oil paintings, which in turn inspire a sense of wonder and love for nature in those who see her paintings.

Exhibition Dates:
March 13th through July 11th, 2021
Location:
Santa Paula Museum, Ventura County, California
About the Santa Paula Museum:
The Santa Paula Art Museum belongs to you. The Museum's collections, exhibitions, and programs are designed to serve and inspire everyone in our community. The Santa Paula Art Museum features rotating exhibitions of regional art, educational programming for children and adults, artist talks and demonstrations, musical performances, a gift shop, and more. The Museum's permanent collection includes over 200 historical and contemporary works of art. The Santa Paula Art Museum is also in part the repository and exhibition hall for the Santa Paula civic art collection. This extraordinary assemblage is composed of nearly 300 award-winning entries from the annual Santa Paula Art Show begun in 1937.
The Museum is housed within the historic Limoneira Building. Built in 1924, the classic two-story structure was designed by the famed local architect Roy Wilson, Sr. to accommodate the offices of the Limoneira Company. The architectural details of the exterior of the building hint at the interior's handsome wood paneling, soaring windows, and stunning atrium. Through a lease agreement with the Limoneira Company, their former headquarters was renovated and reopened as the Santa Paula Art Museum in 2010.