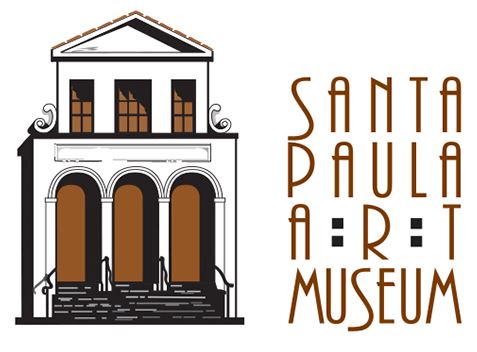 Erin Hanson: Colors of California
May 1st - July 25th, 2021
Santa Paula Art Museum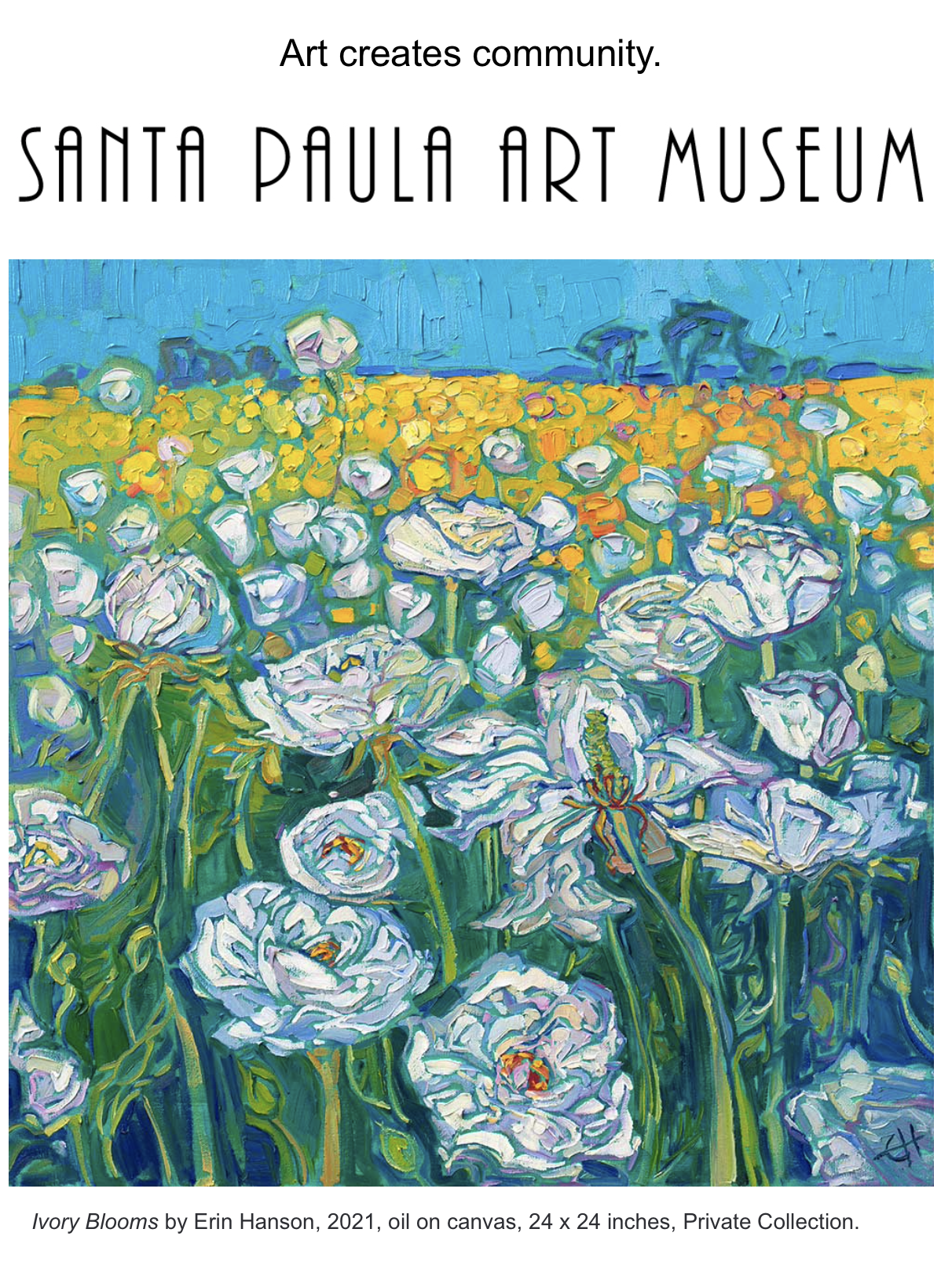 The Santa Paula Art Museum presents a solo exhibition by Erin Hanson. Erin Hanson: Colors of California will mark Hanson's most comprehensive collection of California's multitudinous landscapes. Inspired by the changing seasons and colors of California's vineyards, coastlines, hills and oak trees, Erin Hanson has spent fifteen years exploring California's rural landscapes and capturing their natural beauty on canvas.
Erin Hanson: Colors of California will include an expansive collection of original oil paintings ranging in size from petite to grand-scale works. The collection will include landscapes inspired by Ventura County, Santa Barbara, Paso Robles, Monterey County, Mendocino, and other scenic locales.
Combining the emotional resonance of 19th-century Impressionists with the lavish color palette of Expressionism, Erin Hanson's unique style has come to be known as "Open Impressionism." Her paintings appear in art school curriculums around the world, and with millions of followers online, Hanson is inspiring a new love for impressionism in the contemporary art world.


Exhibition Dates:
May 1st - July 25th, 2021

Location:
Santa Paula Museum, Ventura County, California
"The town is a quaint little town and the museum was even better in person.
Extremely nice people working there and just very pleasant. I am not one to look at great paintings
(i.e. Louvre, Met, etc.) for long, but your paintings stopped me in my tracks.
To see them in person could probably only best be compared to a kid visiting Disneyland for the first time.
The experience is greater than one could possibly fathom. Trying to explain to people who have not
seen them in person, is a disservice to you, Erin. I am so glad you sent me that email about the showing.
I cannot think of a better way to spend part of my Sunday. Thank you!" - J.K.


About the Santa Paula Museum:
The Santa Paula Art Museum belongs to you. The Museum's collections, exhibitions, and programs are designed to serve and inspire everyone in our community. The Santa Paula Art Museum features rotating exhibitions of regional art, educational programming for children and adults, artist talks and demonstrations, musical performances, a gift shop, and more. The Museum's permanent collection includes over 200 historical and contemporary works of art. The Santa Paula Art Museum is also in part the repository and exhibition hall for the Santa Paula civic art collection. This extraordinary assemblage is composed of nearly 300 award-winning entries from the annual Santa Paula Art Show began in 1937.
The Museum is housed within the historic Limoneira Building. Built in 1924, the classic two-story structure was designed by the famed local architect Roy Wilson, Sr. to accommodate the offices of the Limoneira Company. The architectural details of the exterior of the building hint at the interior's handsome wood paneling, soaring windows, and stunning atrium. Through a lease agreement with the Limoneira Company, their former headquarters was renovated and reopened as the Santa Paula Art Museum in 2010.
View the collection online here.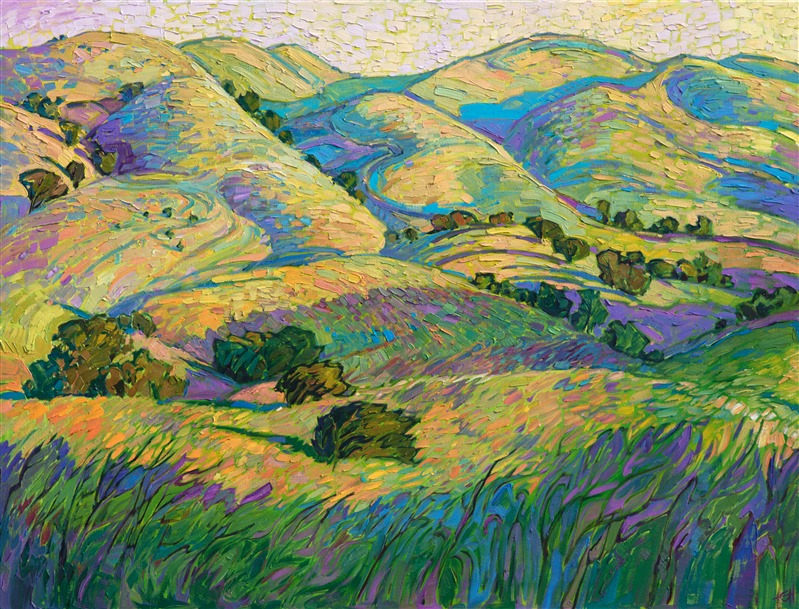 Oaken Hills, 32 x 42 in, Private Collection.