Erin Hanson Returns to Paso Robles
Join Us on the Journey to Launch Hanson's Newest Collection
Saturday, October 3, 2015
Erin Hanson's 2015 fall return to California's Paso Robles has been nothing short of spectacular! A series of events marked the commencement of her much anticipated California Wine Country: Impressions in Oil by Erin Hanson collection.
The weekend leading up to the exhibition opening kicked off with a live interview with The Cork Dorks on The Krush. The hour-long segment included a wonderful chat with Sasha Irving from Studios on the Park, Janice Denner of Pelletiere Estate, and of course THE CORK DORK'S Adam and Jeremy.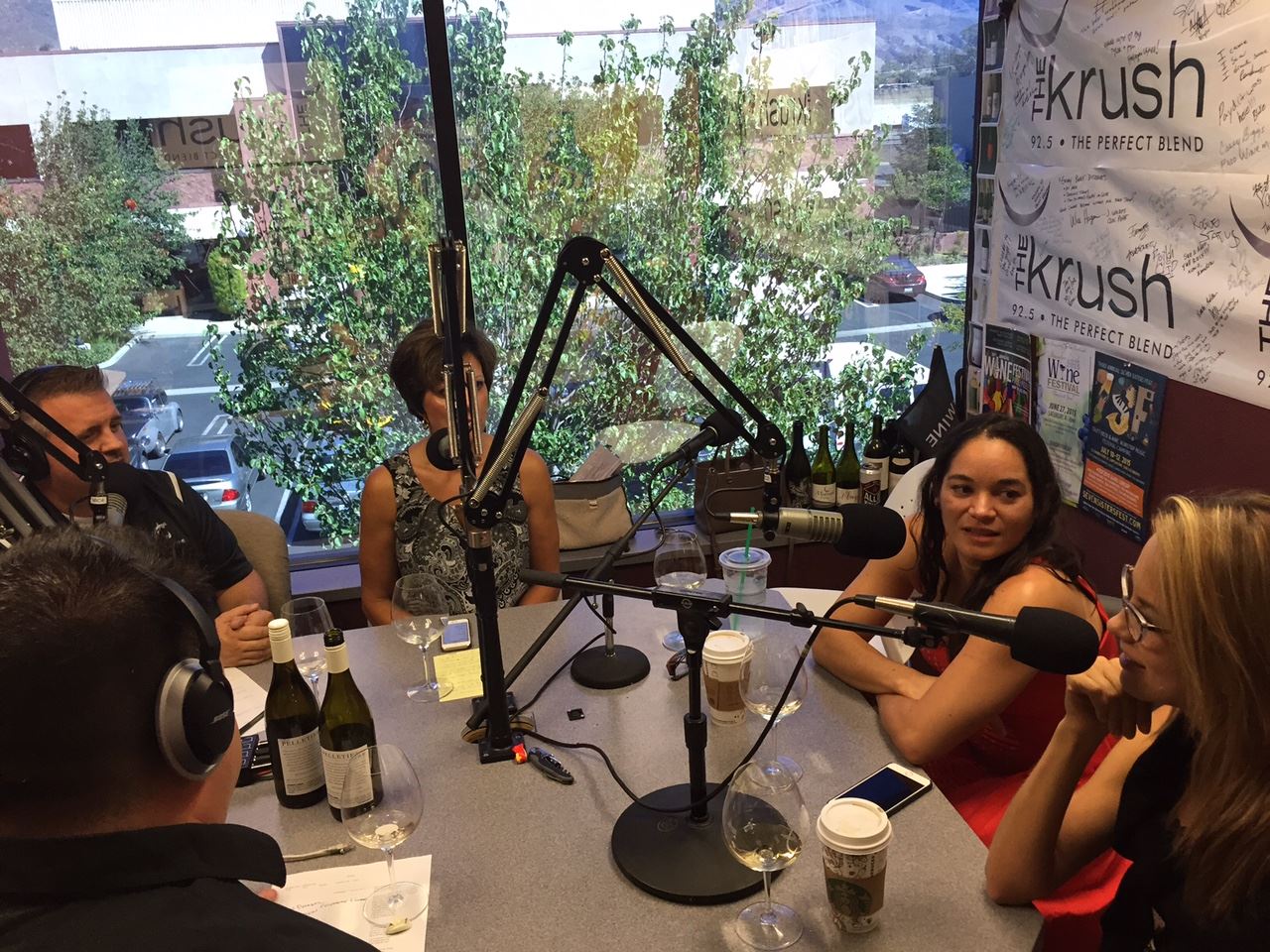 Hanson then launched right into a book signing on Friday evening at the Paso Robles Chamber of Commerce. Collectors and fans were able to meet Erin and see her recently published California Wine Country coffee table book.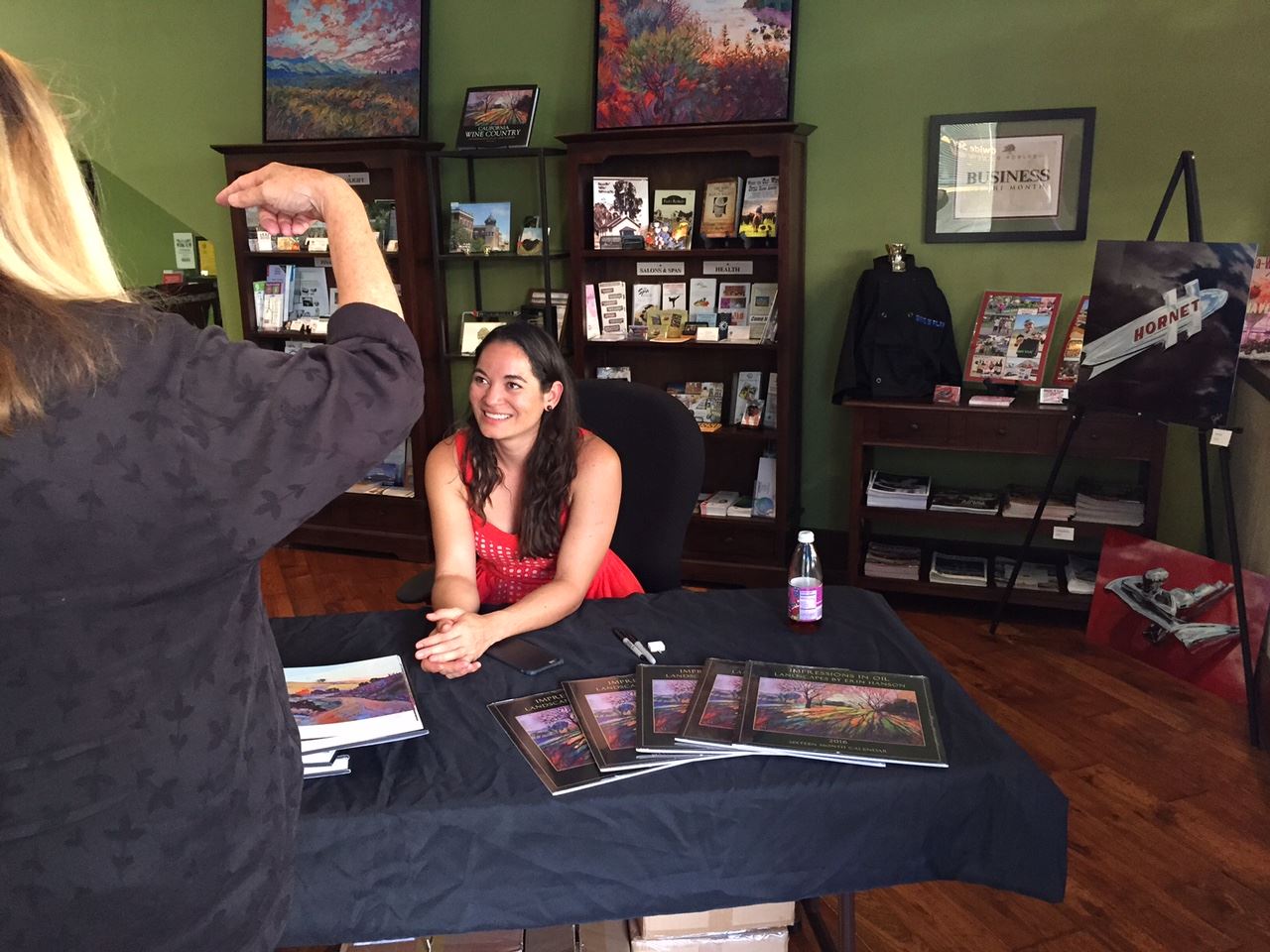 The book signing was followed by a rare live painting demonstration on Saturday morning. Attendees got to watch while an Erin Hanson original came to life before their eyes!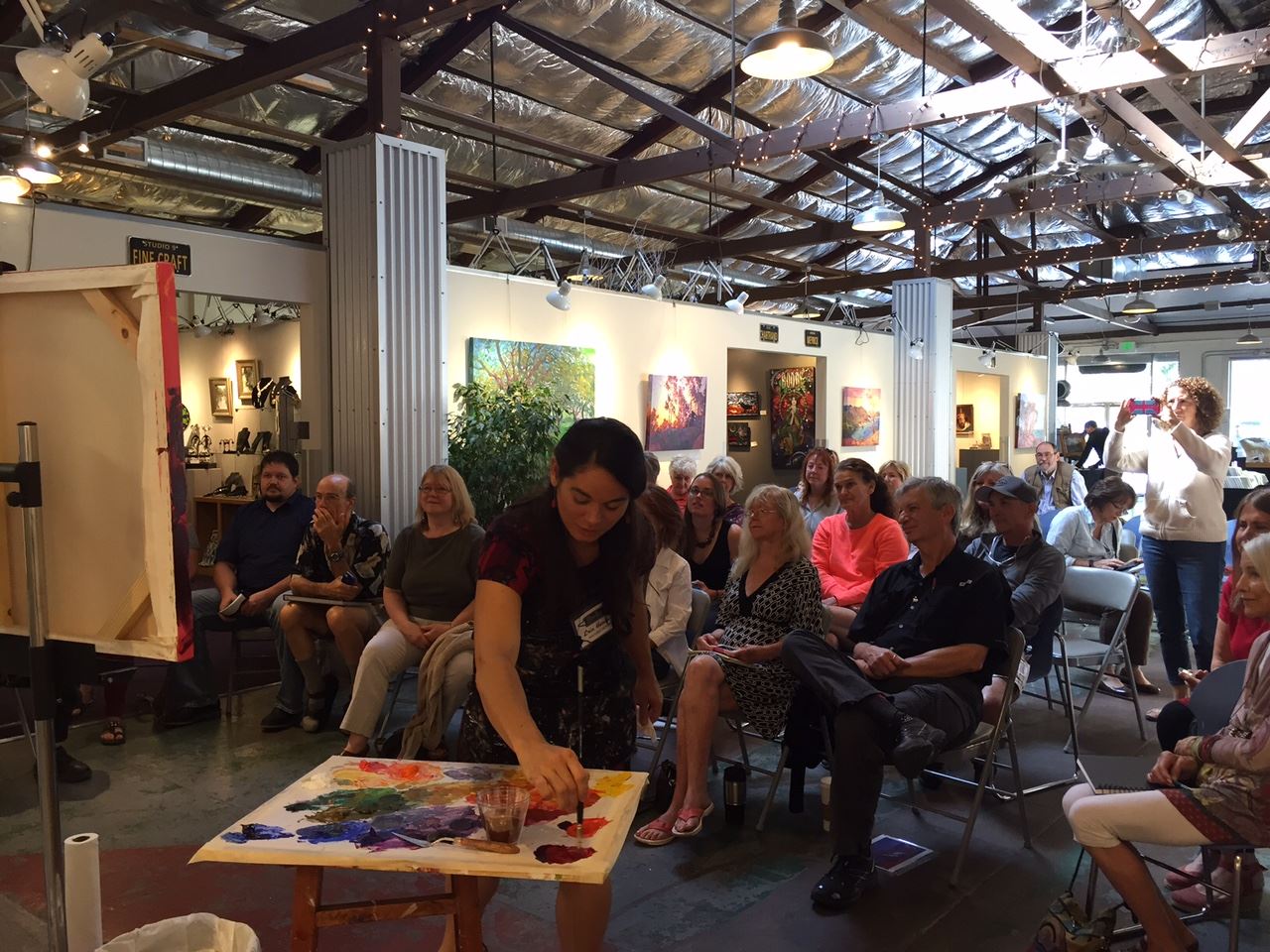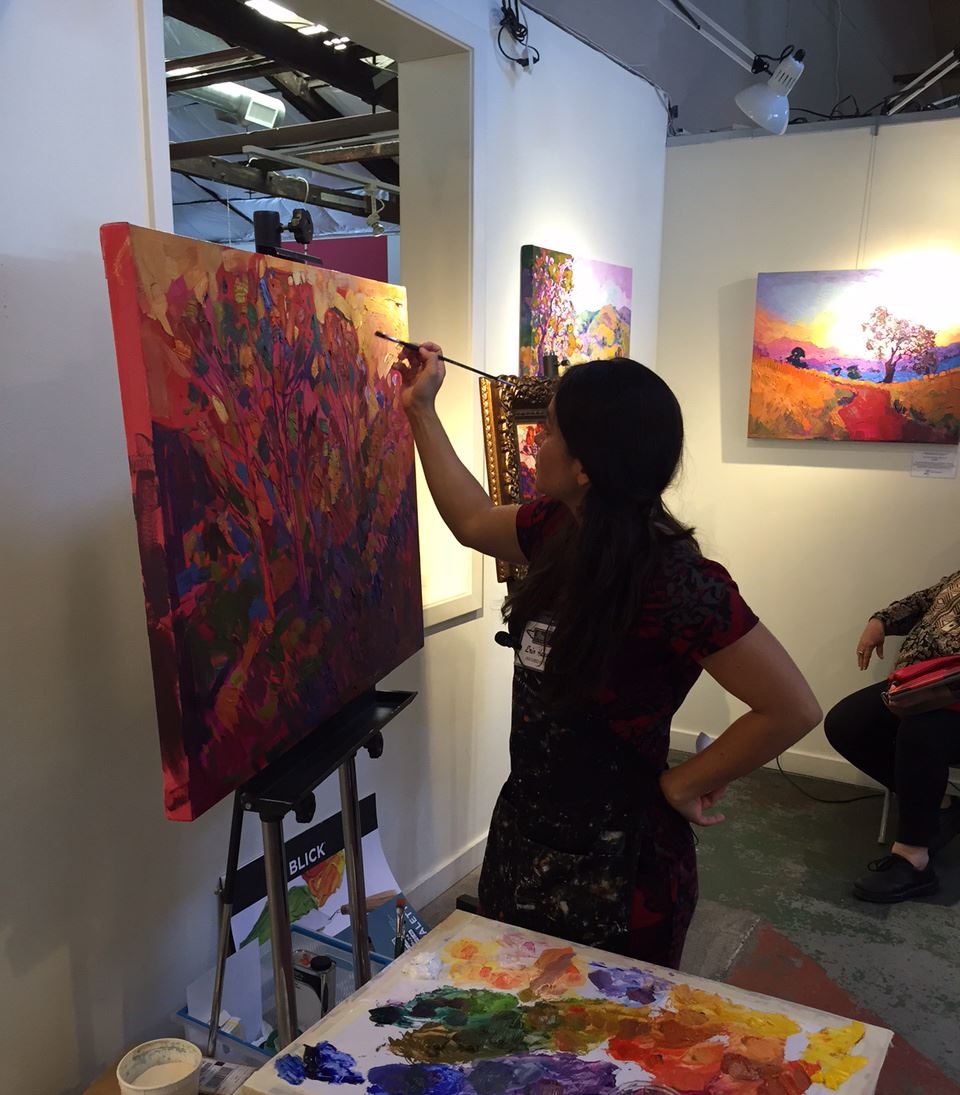 No exhibition launch would be complete without the opening reception, and what an opening it was! Almost 1,000 attendees gathered to enjoy wine, live music, and to see the newest artwork releases California Wine Country: Impressions in Oil by Erin Hanson, Hanson's 4th annual exhibition at Paso's Studios on the Park.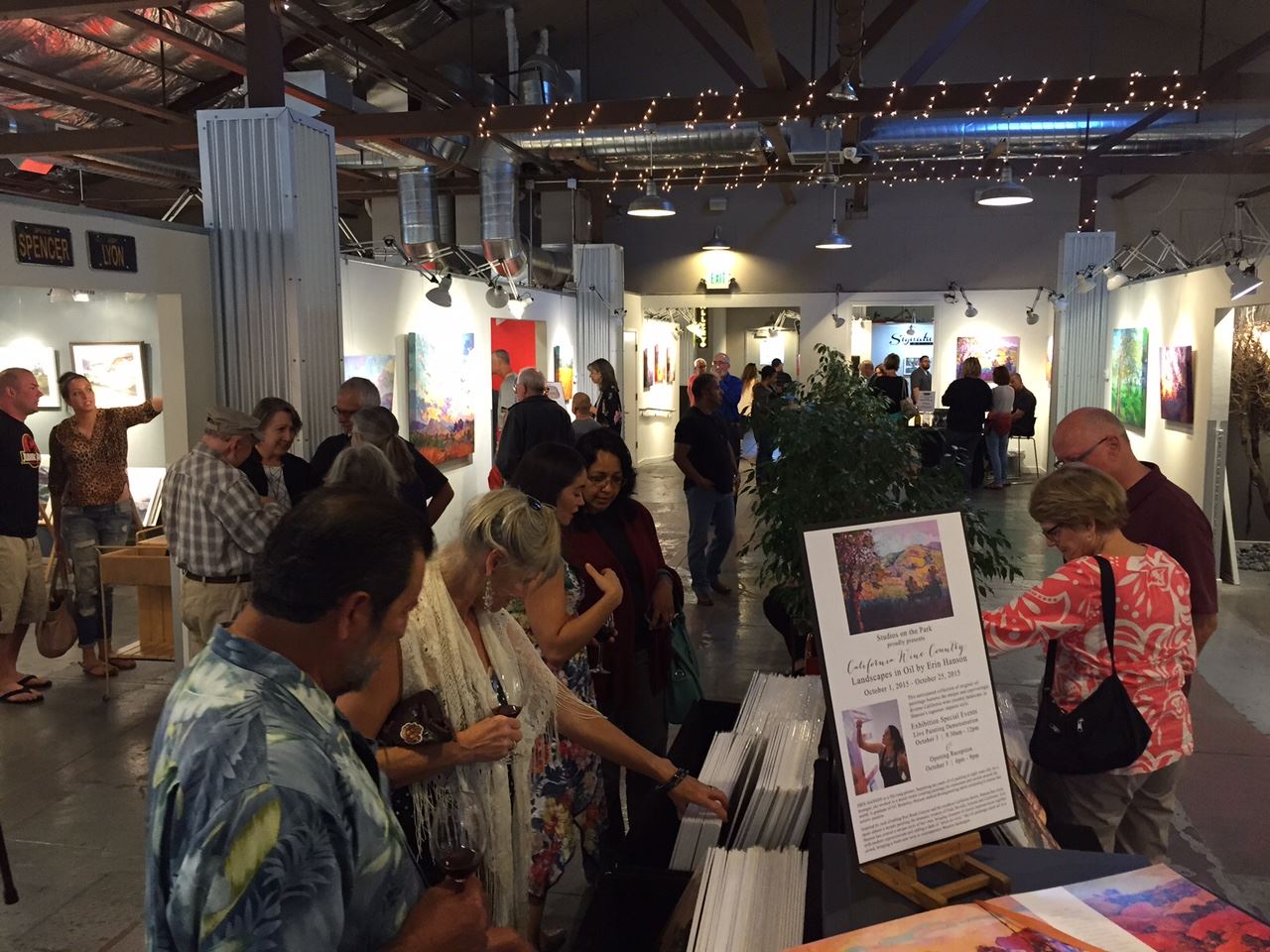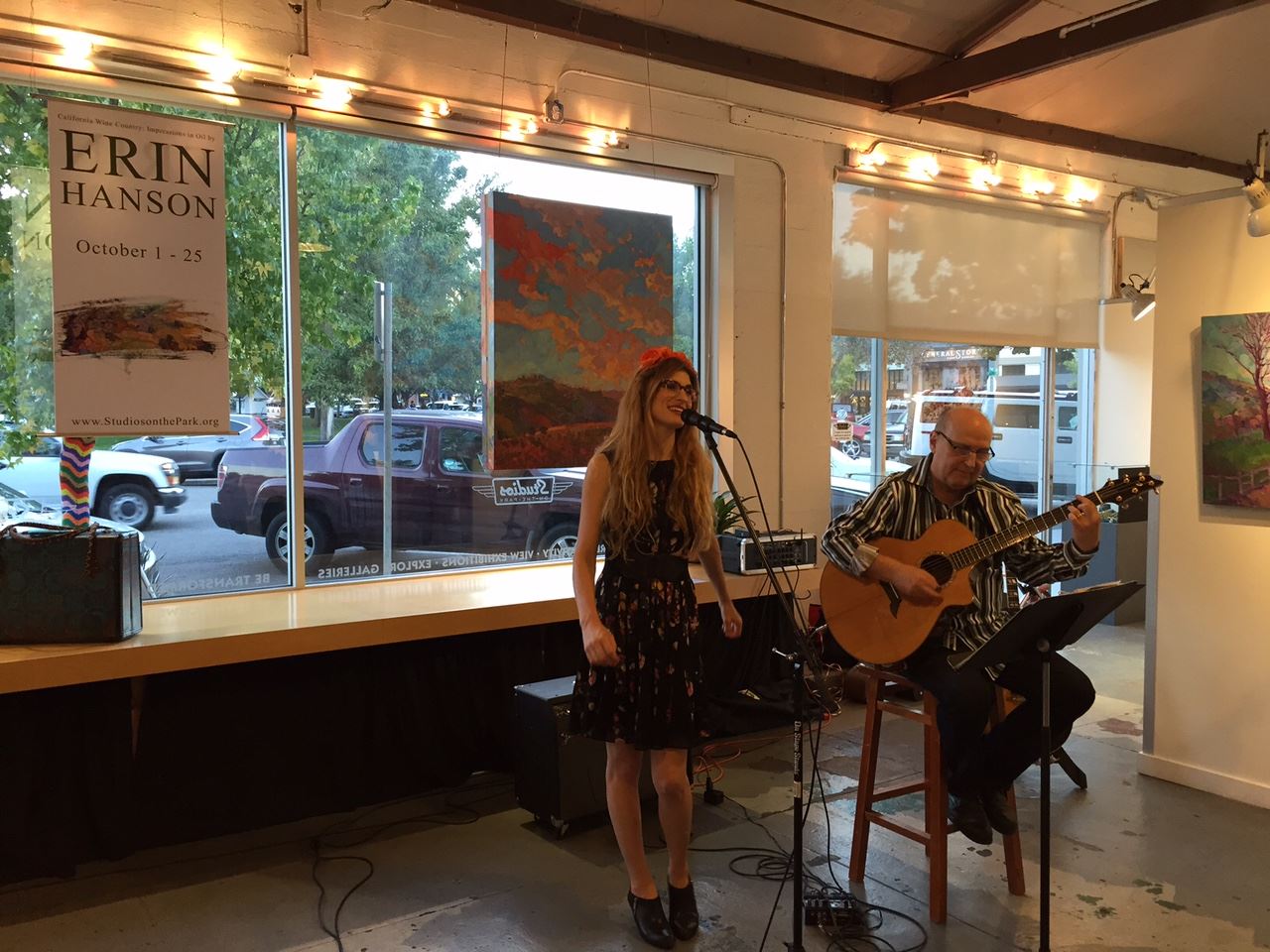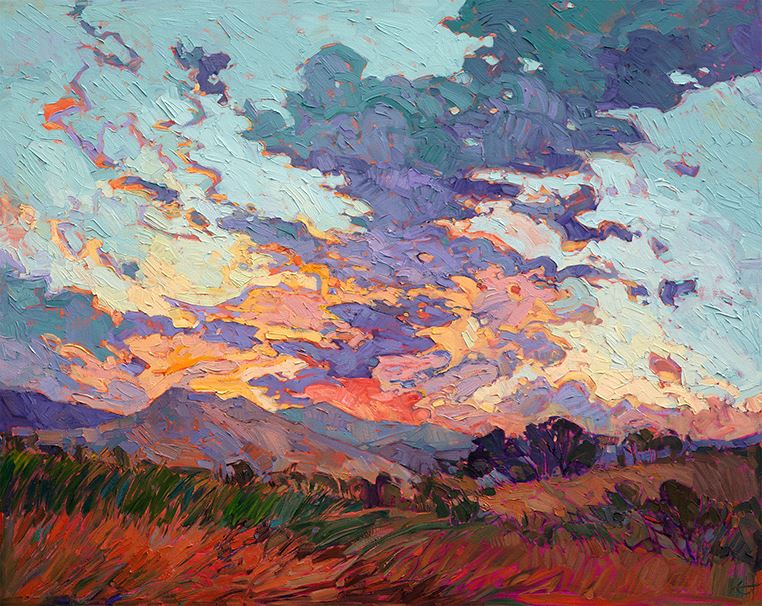 California Wine Country: Impressions in Oil by Erin Hanson is available for viewing at Studios on the Park in historic downtown Paso Robles, California through October 25th, 2015. Contact Sasha for more information on this collection: sasha@studiosonthepark.org or 805.238.9800.
We were also pleased to be able to install a collection of Erin Hanson paintings in the brand new Ayres resort hotel, The Allegretto in Paso Robles!'
Explore Erin's paintings of Paso Robles here.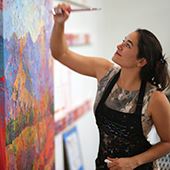 ERIN HANSON has been painting in oils since she was 8 years old. As a young artist, she worked at a mural studio creating 40-foot-tall paintings on canvas, while selling art commissions on the side. After getting a degree in Bioengineering from UC Berkeley, Erin became a rock climber at Red Rock Canyon, Nevada. Inspired by the colorful scenery she was climbing, she decided to paint one painting every week for the rest of her life. She has stuck to that decision ever since, becoming one of the most prolific artists in history. Erin Hanson's style is known as "Open Impressionism" and is now taught in art schools worldwide. With thousands of collectors eagerly anticipating her work and millions of followers online, Hanson has become an iconic, driving force in the rebirth of contemporary impressionism.

---
---