Artist Resources
Thursday, March 14, 2019
Helpful Resources for the Professional Painter


I have put this collection of resources together as a way to inspire other artists to discover their own painting style and find their own niche in the art world. I will continue to add to this list of resources, guiding you on how to become a true master at your own style of painting, how to make a living as an artist, and letting you see what the life of being an artist is really like. I hope you enjoy the collection of articles, and I wish you lots of success in your career!
Sincerely,
Erin Hanson
List of Blogs & Articles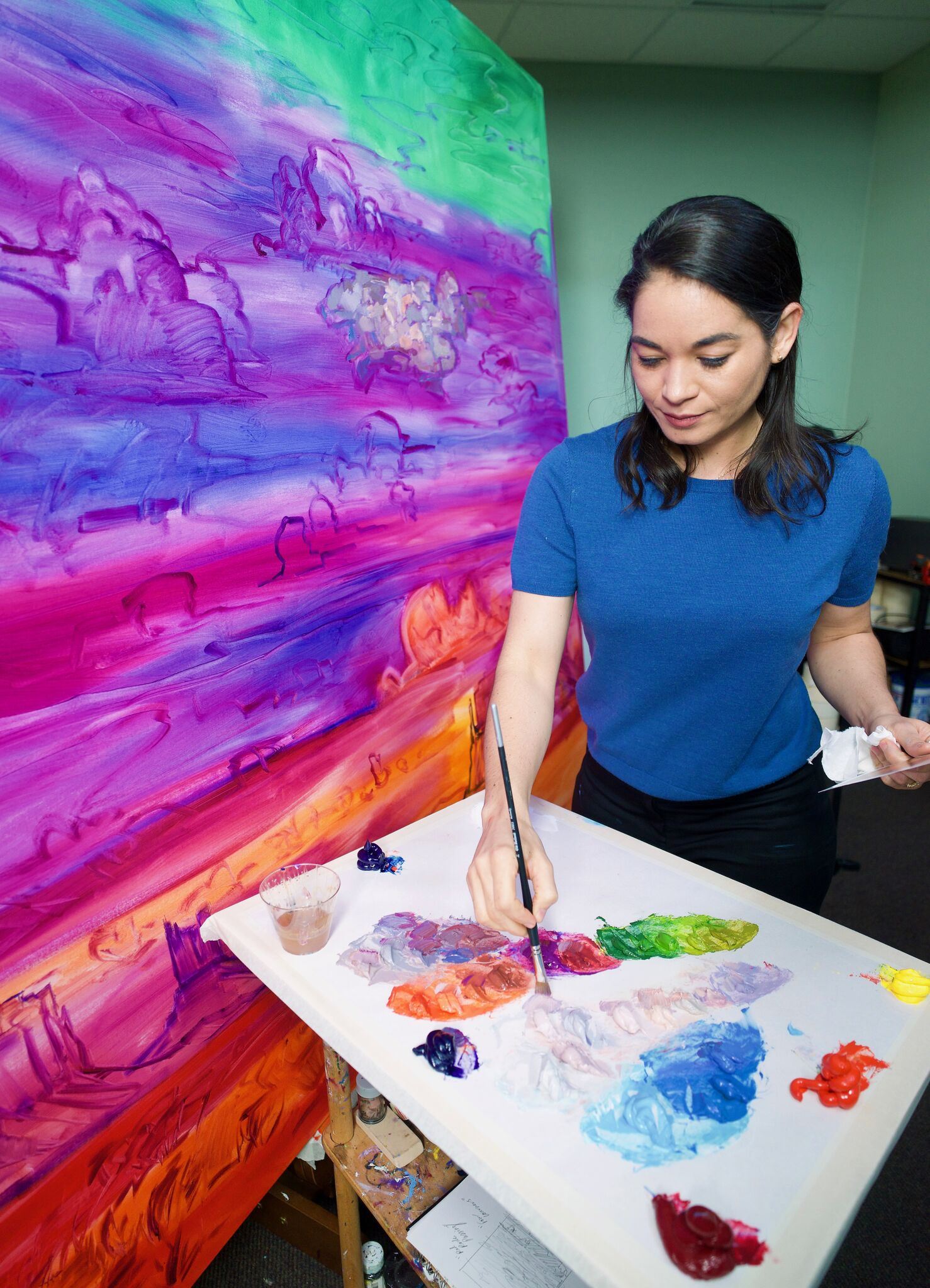 How to Create the Art You've Always Wanted to Create
Follow in my footsteps as I carved my way into the art world. Learn how to create your own stye of painting and become a master in it.

Home Study Course for the Professional Artist
This article gives you a step-by-step series of practical drills and weekly assignments to become a master painter.
Seven Years of Doing Art Festivals
This article describes my first seven years of doing art festivals, and how I got started along my path as a professional artist. I have now been doing art festivals for 12 years, in addition to running my own art gallery.
History of the Erin Hanson Gallery
This blog tells the story of how I started creating my own gallery. I have now successfully owned three consecutive galleries in southern California.
What is Open Impressionism
A brief description of my unique style of painting.
The Development of Open Impressionism
This article gives an in-depth view of the development of my style over 10 years and over 2,000 oil paintings created. The blog article features an exibition I put on as a "ten-year retrospective."
How to Commission a Painting
I wrote this article to explain how an art collector would go about commissioning a one-of-a-kind painting.
How to Commission a Painting - Example
How to Commission a Painting - Example
These two articles give examples of commissions I have done, walking through the step-by-step process.
How to Light Your Artwork at Home
This blog goes over all the details about professional art lighting. This is important information to know so you can make sure your paintings look their very best in your collectors' homes.
How to Clean Oil Paintings
This blog goes over the protocol for cleaning oil paintings.
YouTube
Facebook
Instagram
Pinterest
If you are interested in following me online and learning more about my paintings, please check out my social media pages above. I look forward to keeping in touch!
Coming soon:


The Discipline of Being an Artist
How to Sell Your Artwork
How to Ship Your Artwork
Art Marketing Advice
Books to Read
Daily Life of a Professional Artist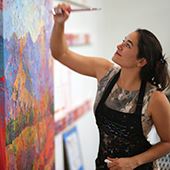 ERIN HANSON has been painting in oils since she was 8 years old. As a young artist, she worked at a mural studio creating 40-foot-tall paintings on canvas, while selling art commissions on the side. After getting a degree in Bioengineering from UC Berkeley, Erin became a rock climber at Red Rock Canyon, Nevada. Inspired by the colorful scenery she was climbing, she decided to paint one painting every week for the rest of her life. She has stuck to that decision ever since, becoming one of the most prolific artists in history. Erin Hanson's style is known as "Open Impressionism" and is now taught in art schools worldwide. With thousands of collectors eagerly anticipating her work and millions of followers online, Hanson has become an iconic, driving force in the rebirth of contemporary impressionism.

---
---