Open Impressionism Workshop with Erin Hanson
Studios on the Park, Paso Robles
Monday, August 27, 2012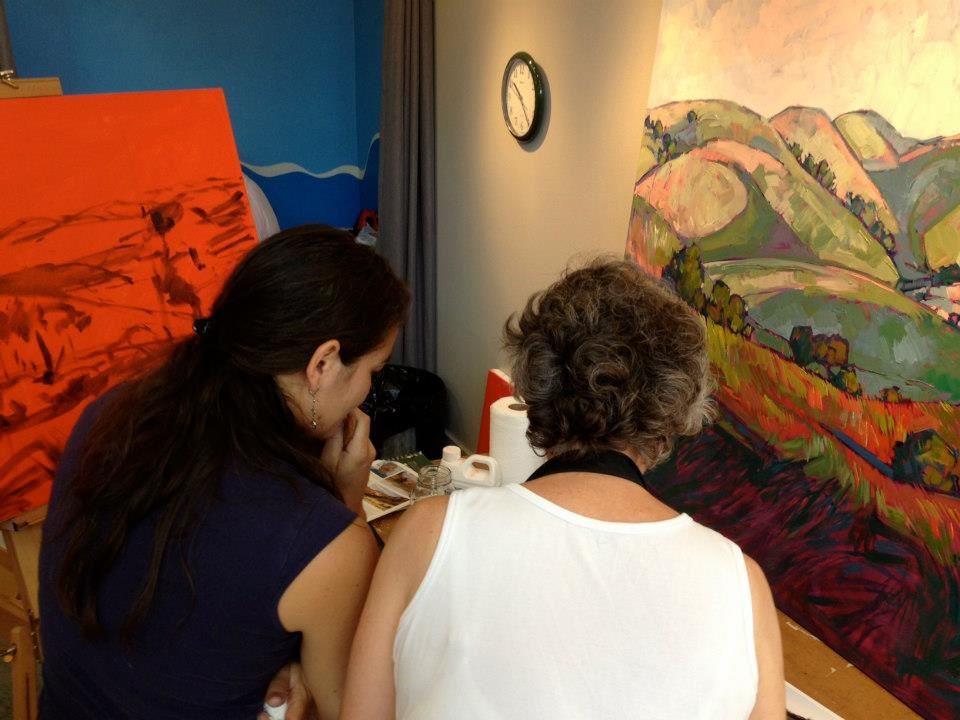 Studios on the Park is proud to offer an Open-Impressionism Workshop with Erin Hanson on Wednesday, September 19. Erin is an exciting young painter from Burbank who has pioneered the Open-Impressionism style. This new method of Impressionism features wider brush strokes and an impasto, alla prima technique. The texture of the paint takes on an extra-dimensional life of its own, directly capturing the emotion of the landscape on a visceral level.
This one-day workshop includes an in-studio session at Studios on the Park and a plein air session at the beautiful Peachy Canyon vineyards. It is suitable for intermediate to advanced painters and begins at 9 am and concludes at 7 pm. The fee is $150.
Erin's strong and expressive Paso Robles landscapes will be the subject of a solo-show at Studios on the Park during the month of October. Erin Hanson: Colors of Paso will be a must-see exhibit for art collectors and nature lovers alike.
To learn more about Erin's vivid paintings of Paso Robles or to sign up for her workshop, visit www.StudiosOnThePark.org.
-- Sasha Irving, Studios on the Park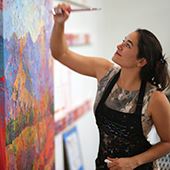 ERIN HANSON has been painting in oils since she was 8 years old. As a young artist, she worked at a mural studio creating 40-foot-tall paintings on canvas, while selling art commissions on the side. After getting a degree in Bioengineering from UC Berkeley, Erin became a rock climber at Red Rock Canyon, Nevada. Inspired by the colorful scenery she was climbing, she decided to paint one painting every week for the rest of her life. She has stuck to that decision ever since, becoming one of the most prolific artists in history. Erin Hanson's style is known as "Open Impressionism" and is now taught in art schools worldwide. With thousands of collectors eagerly anticipating her work and millions of followers online, Hanson has become an iconic, driving force in the rebirth of contemporary impressionism.

---
---