Introducing: Open Impressionism Vol II
What Inspires Erin Hanson?
Thursday, August 4, 2016
Introducing Open Impressionism: Vol II, Featuring the Works of Erin Hanson
Click on the image above to view a short video of Erin Hanson personally introducing her new book, Open Impressionism: Volume II.
This hardbound coffee table book is an impressive artistic statement for any art lover's home or office. Open Impressionism Volume II offers 300 pages of sherbet mountains, violet hills, and kaleidoscope skies, as well as insider quotes and artist's statements.

"I have spent my life developing a unique style of painting that I call Open Impressionism. I started painting in oils when I was very young, about 8 years old. My style was actually inspired by rock climbing. I really like using lush, juicy brush strokes that jump off the canvas and really vivid, alive color that captures the emotion I feel when I am outdoors hiking and backpacking."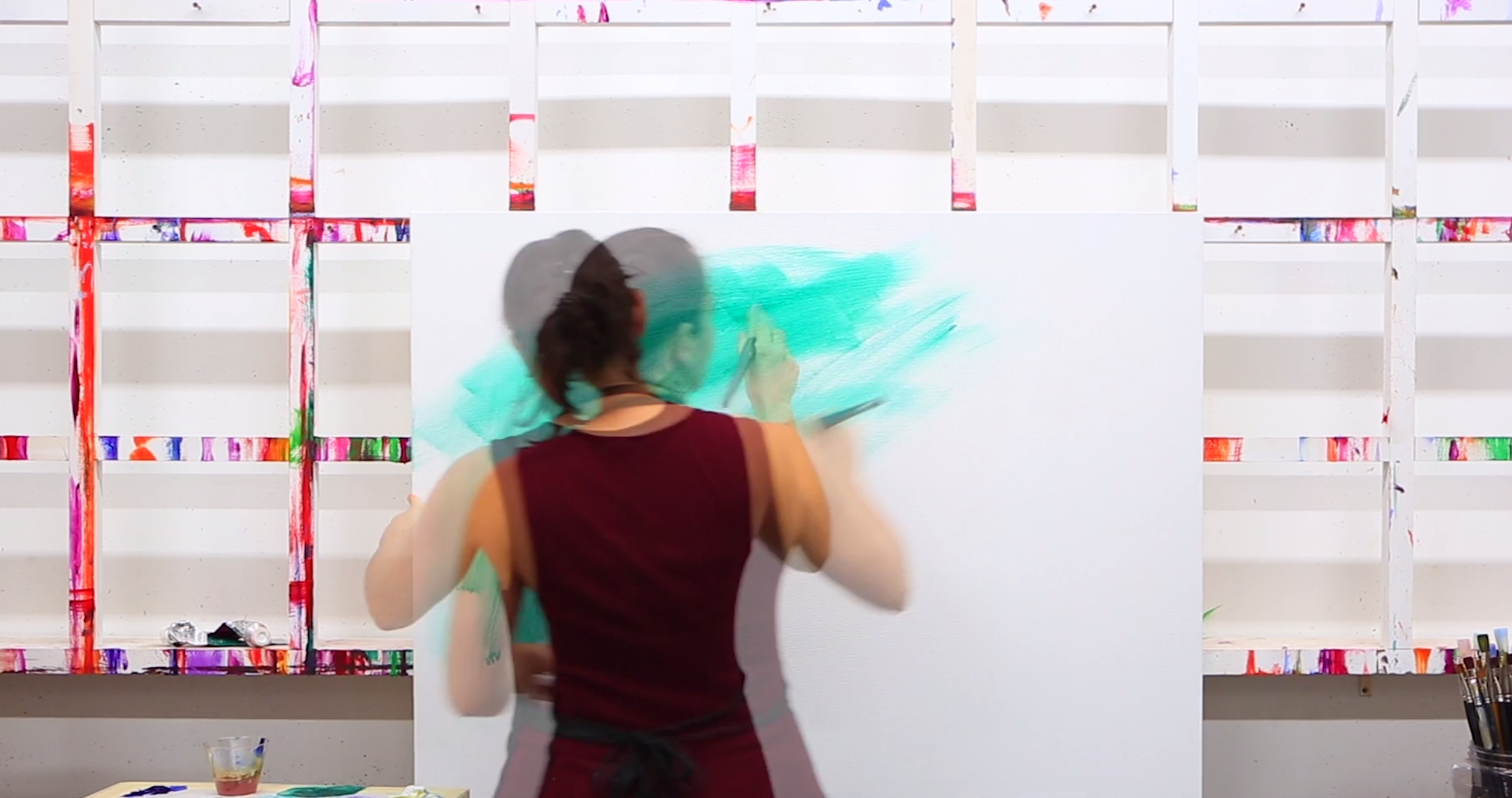 "You can see the kind of abstract shapes of the paint as they are layered onto the canvas.
"I want my paintings to capture the excitement of the landscapes I have discovered
and give the viewers a sense of peace and escape from ordinary life."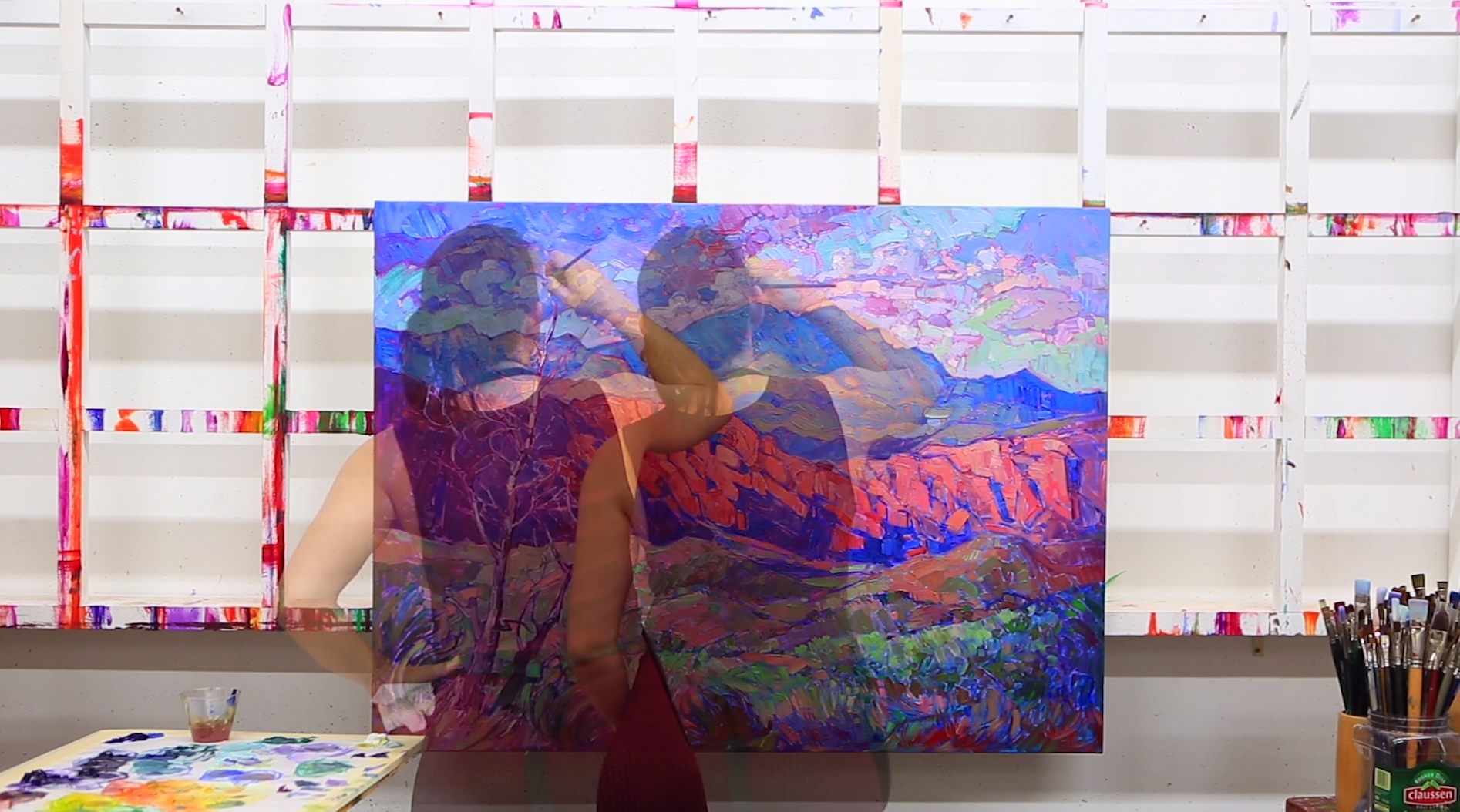 "I actually create my full range of colors using a limited palette. From only 4 or 5 different colors I can create hundreds of different tones and values."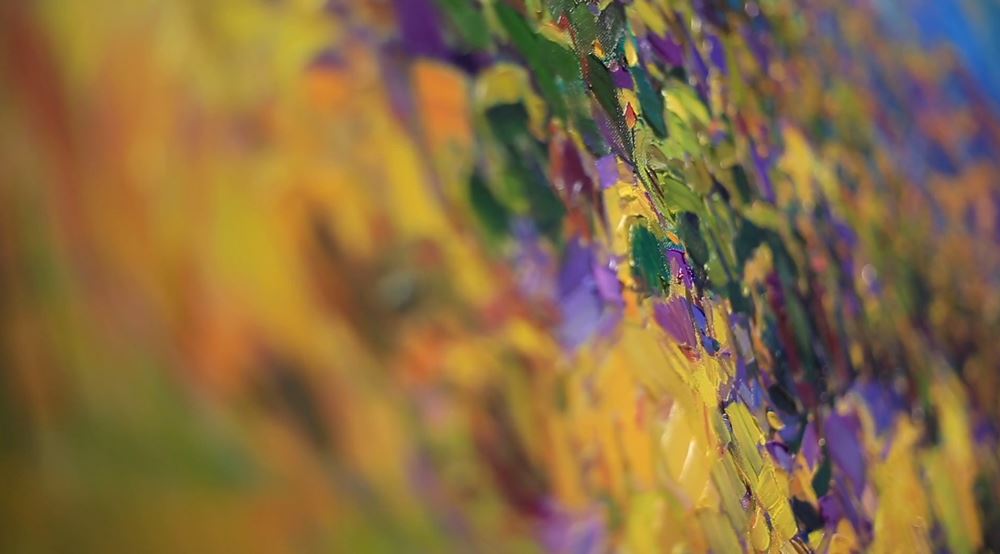 "I hope this book inspires you to bring more color and beauty into your life."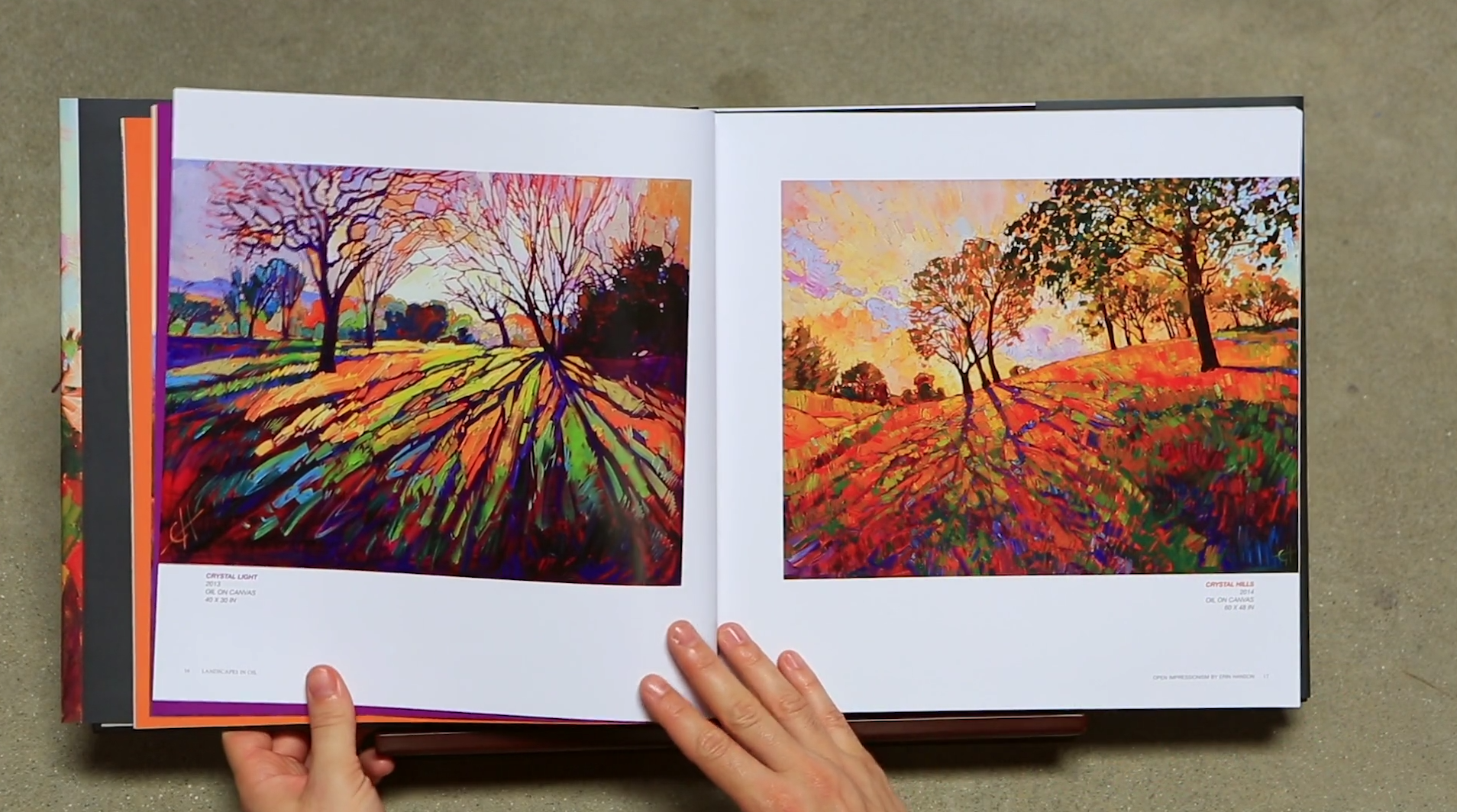 Buy here: Open Impressionism: Volume II About Erin Hanson Erin Hanson Portfolio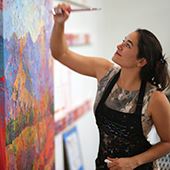 ERIN HANSON has been painting in oils since she was 8 years old. As a young artist, she worked at a mural studio creating 40-foot-tall paintings on canvas, while selling art commissions on the side. After getting a degree in Bioengineering from UC Berkeley, Erin became a rock climber at Red Rock Canyon, Nevada. Inspired by the colorful scenery she was climbing, she decided to paint one painting every week for the rest of her life. She has stuck to that decision ever since, becoming one of the most prolific artists in history. Erin Hanson's style is known as "Open Impressionism" and is now taught in art schools worldwide. With thousands of collectors eagerly anticipating her work and millions of followers online, Hanson has become an iconic, driving force in the rebirth of contemporary impressionism.

---
---