---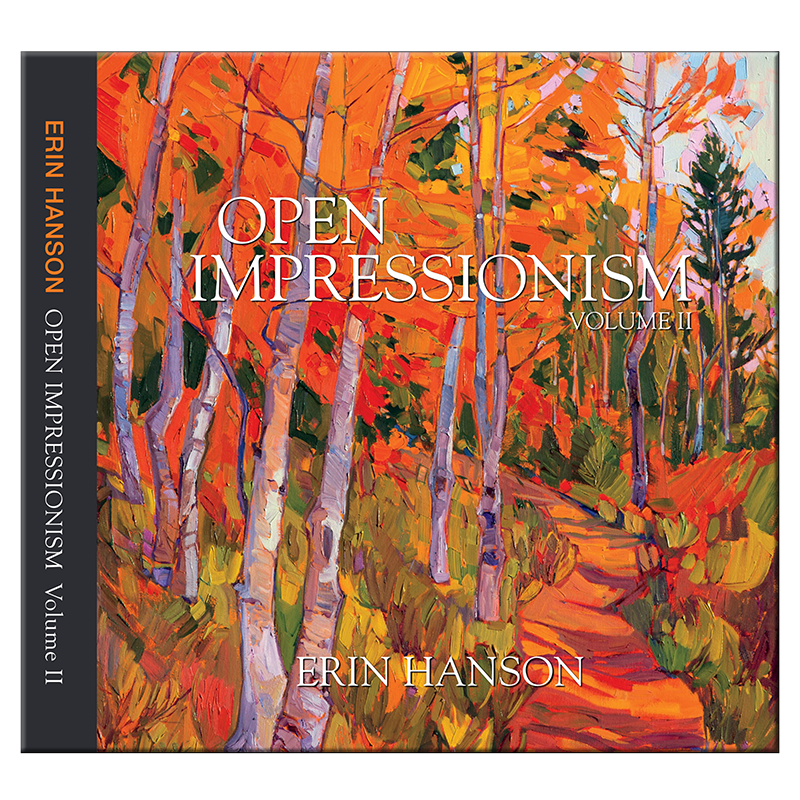 Open Impressionism: Volume II
3rd Edition, 2022
---
Open Impressionism Volume II, 3rd Edition
Erin Hanson has developed a unique style of painting known as Open Impressionism. Backpacking and rock climbing across the Western states inspire her work, allowing her to explore rarely-seen terrains and stunning vistas. Explore the beautiful landscapes and sun-drenched colors of the West through the eyes of contemporary impressionist Erin Hanson, and experience the evolution of Open Impressionism.
"This book is filled with the most comprehensive, beautifully printed, and well-written insights into her art from her own personal perspective! If you love her paintings, you will love this book and derive an even greater appreciation of this living treasure!"
- E.O., Art Collector
Hardcover with dust jacket
12 x 12 inches, 300 pages
Published 2016, 2018, 2022
---
Price: $125.00
Tax and shipping calculated in checkout.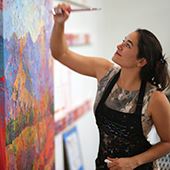 ERIN HANSON has been painting in oils since she was 8 years old. As a young artist, she worked at a mural studio creating 40-foot-tall paintings on canvas, while selling art commissions on the side. After getting a degree in Bioengineering from UC Berkeley, Erin became a rock climber at Red Rock Canyon, Nevada. Inspired by the colorful scenery she was climbing, she decided to paint one painting every week for the rest of her life. She has stuck to that decision ever since, becoming one of the most prolific artists in history. Erin Hanson's style is known as "Open Impressionism" and is now taught in art schools worldwide. With thousands of collectors eagerly anticipating her work and millions of followers online, Hanson has become an iconic, driving force in the rebirth of contemporary impressionism.