Field of Blooms: Erin's Largest Single Canvas
The Work in Progress of Hanson's Field of Blooms
Saturday, February 20, 2016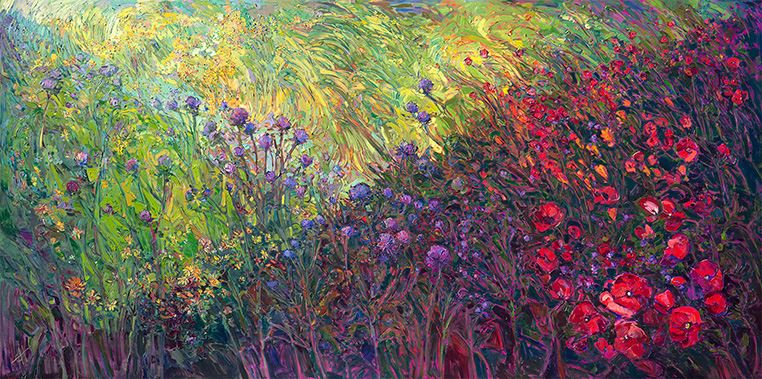 Field of Blooms
Field of Blooms is the pillar of Hanson's most recent Romance in Bloom collection. As Erin's largest single canvas she has completed, it measures 13-feet wide and when viewed in person leaves most slack-jawed.
Hanson's use of color pits striking purples against apple greens and swirls of cherry reds; nary a color of the rainbow goes missing from the mix. Somehow it appears realistic, though clearly breaching into the realm of expressionism. This noted contemporary impressionist has coined the term "open-impressionism" to describe her work.
Collectors and fans often immediately associate the petite artist to the likes of Monet, Cezanne, William Wendt, and most frequently van Gogh, whose swirling patterns and contrasting colors seem to have set the precedent for Hanson's unbridled representations of nature.
Title: Field of Blooms
Date of Creation: 2016
Height: 75"
Length: 156"
Medium: Oil
Support: Canvas
Created By: Erin Hanson
Provenance: Private Collection
Work in Progress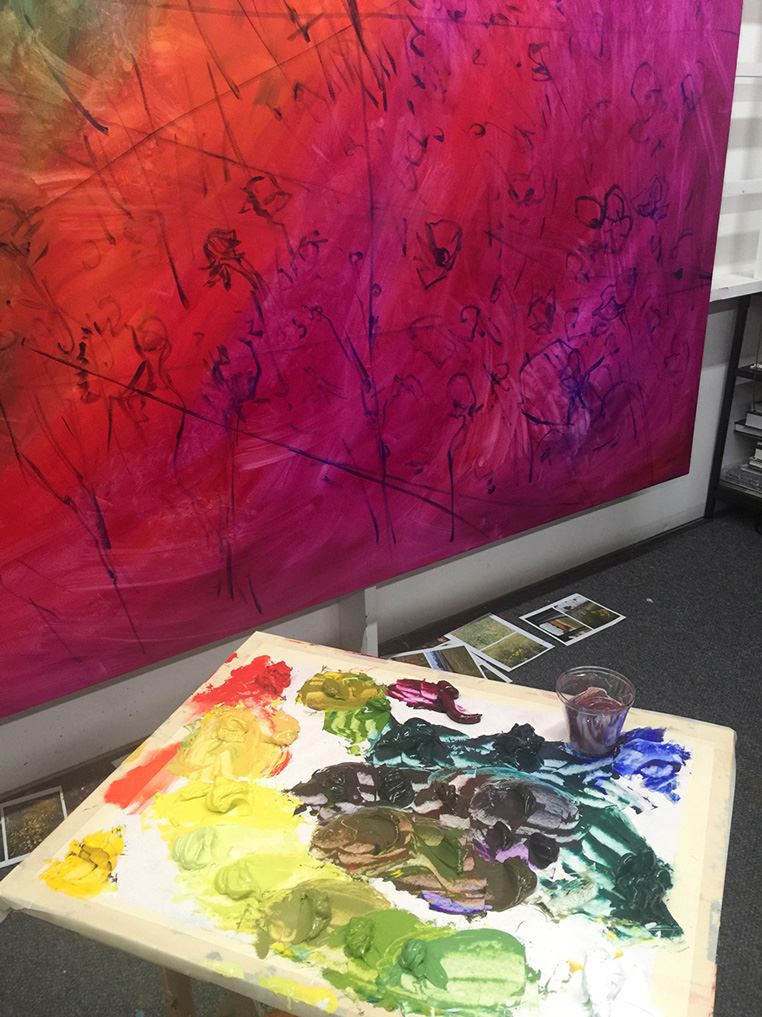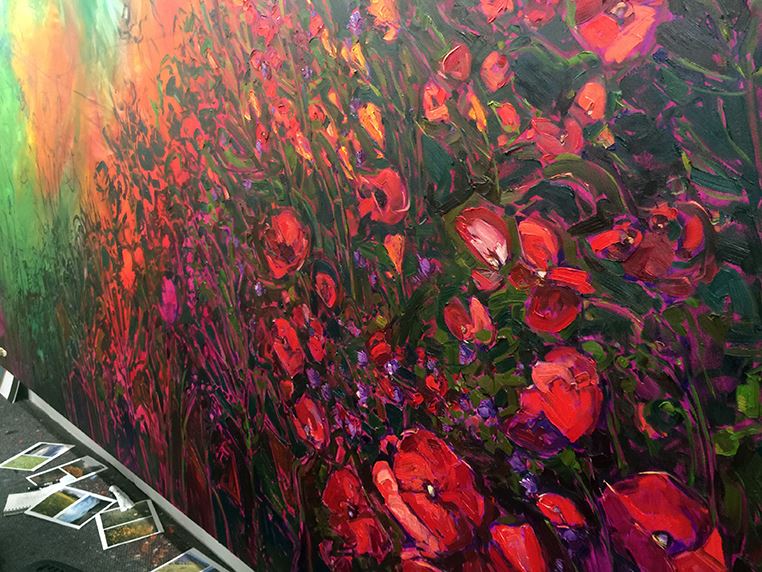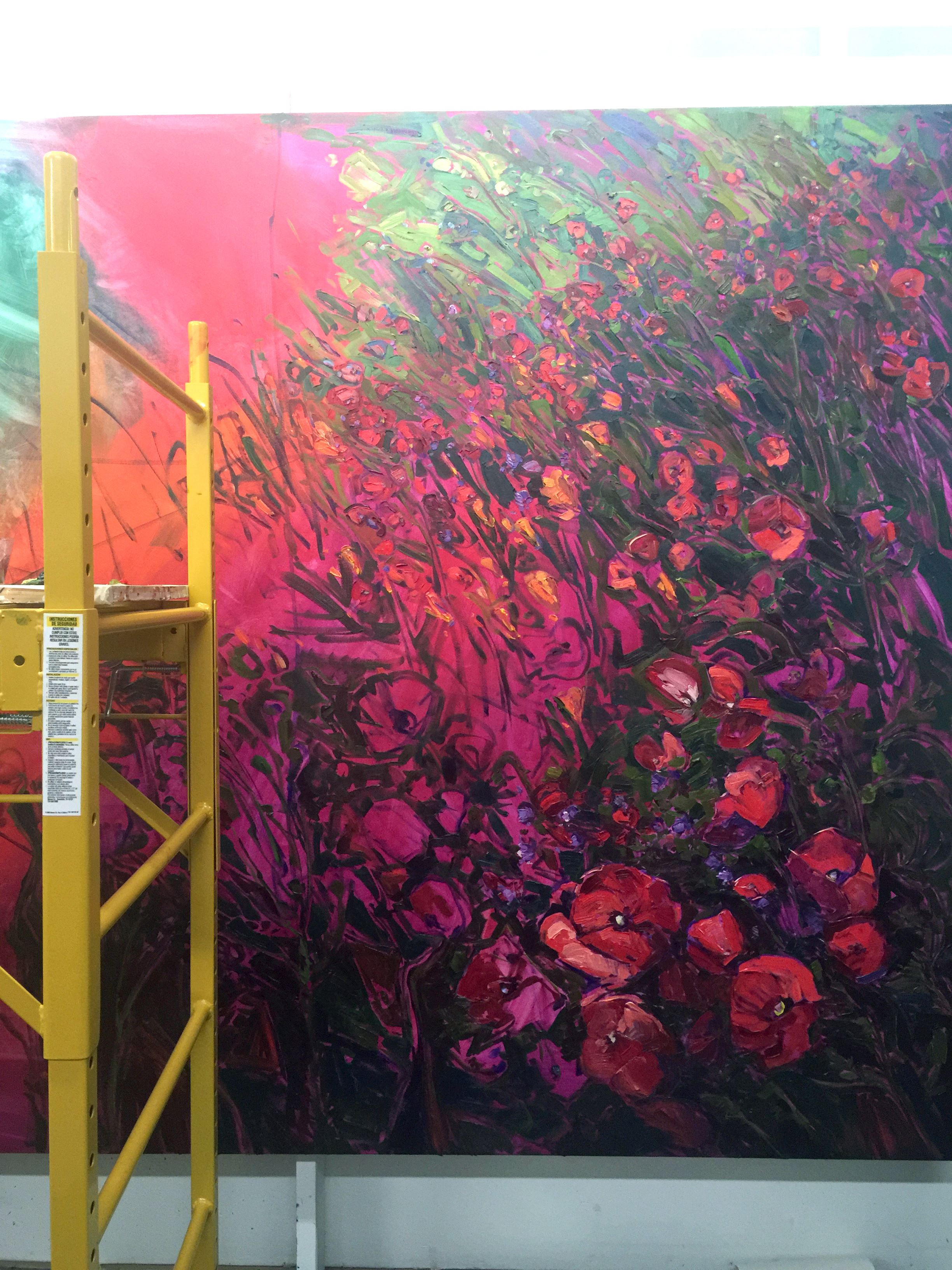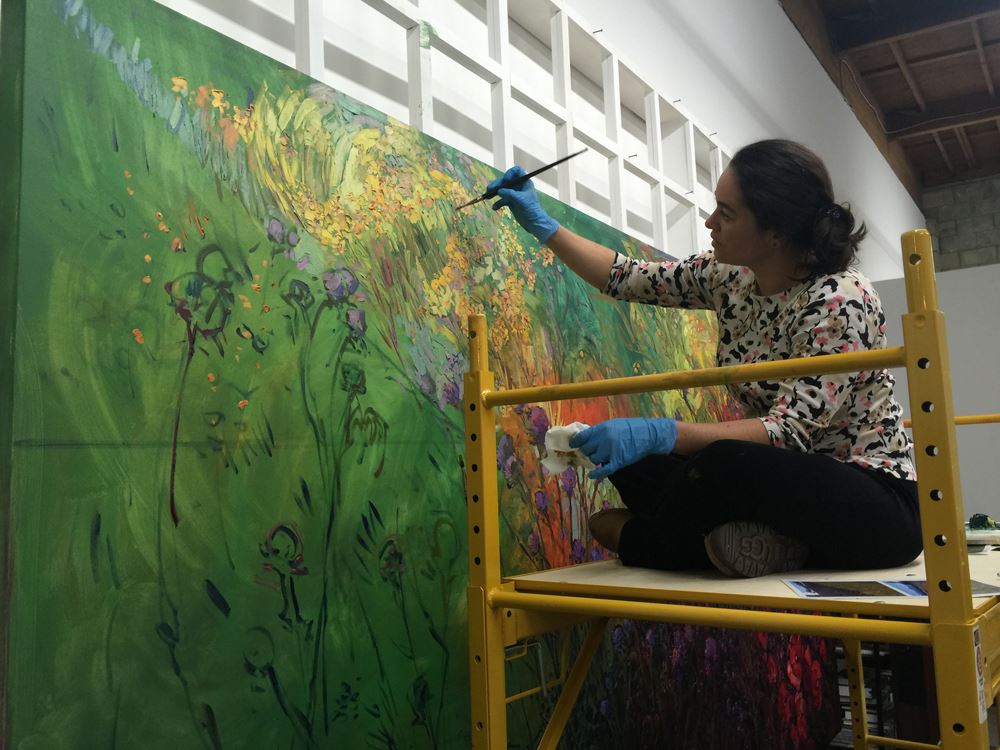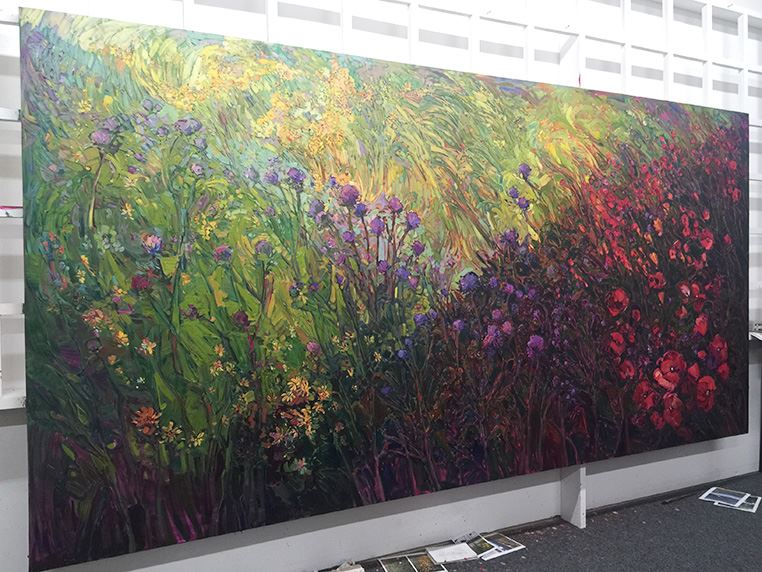 Field of Blooms | Artist Information | How to View this Piece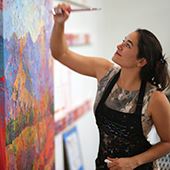 ERIN HANSON has been painting in oils since she was 8 years old. As a young artist, she worked at a mural studio creating 40-foot-tall paintings on canvas, while selling art commissions on the side. After getting a degree in Bioengineering from UC Berkeley, Erin became a rock climber at Red Rock Canyon, Nevada. Inspired by the colorful scenery she was climbing, she decided to paint one painting every week for the rest of her life. She has stuck to that decision ever since, becoming one of the most prolific artists in history. Erin Hanson's style is known as "Open Impressionism" and is now taught in art schools worldwide. With thousands of collectors eagerly anticipating her work and millions of followers online, Hanson has become an iconic, driving force in the rebirth of contemporary impressionism.

---
---