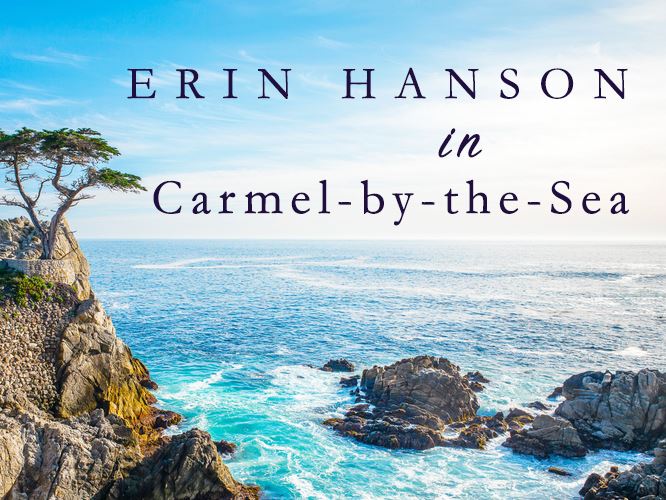 Erin Hanson in Carmel-by-the-Sea
Saturday, August 24th | 6pm to 8pm
Carmel-by-the-Sea
Come experience the captivating impressionistic landscapes of a modern-day master in the stunning coastal town of Carmel-by-the-Sea. Join Erin Hanson for a limited engagement at the Holman Ranch Tasting Room.


Artist's Reception:
Saturday, August 24th | 6pm to 8pm

Location:
Holman Ranch Tasting Room
SW Corner of 7th Ave and San Carlos
in Hampton Court
Carmel-by-the-Sea, California

About Holman Ranch:
Located at the northeastern tip of the Carmel Valley Appellation, the family-owned Holman Ranch resides approximately 12 miles inland from the Pacific Coast. Their 100% estate-grown wine varietals are planted on approximately 18 acres of undulating terrain. The wines produced are unfined and crafted to deliver the true varietal of the grape from harvest to bottle.
The climate and terroir of the appellation has played a critical part in the success of their wines. The warmth of the inland valley coupled with the cooling marine layer has established itself as an ideal microclimate for the production of Pinot Noir and Chardonnay. Holman Ranch's Burgundy Clones have thrived from the perfect blend of ideal climate, southern exposure, and thin rocky soils.
The estate wines of Holman Ranch include: Pinot Noir, Pinot Gris, Chardonnay, Rosé of Pinot Noir, and Sparkling (or Brut) Rosé.