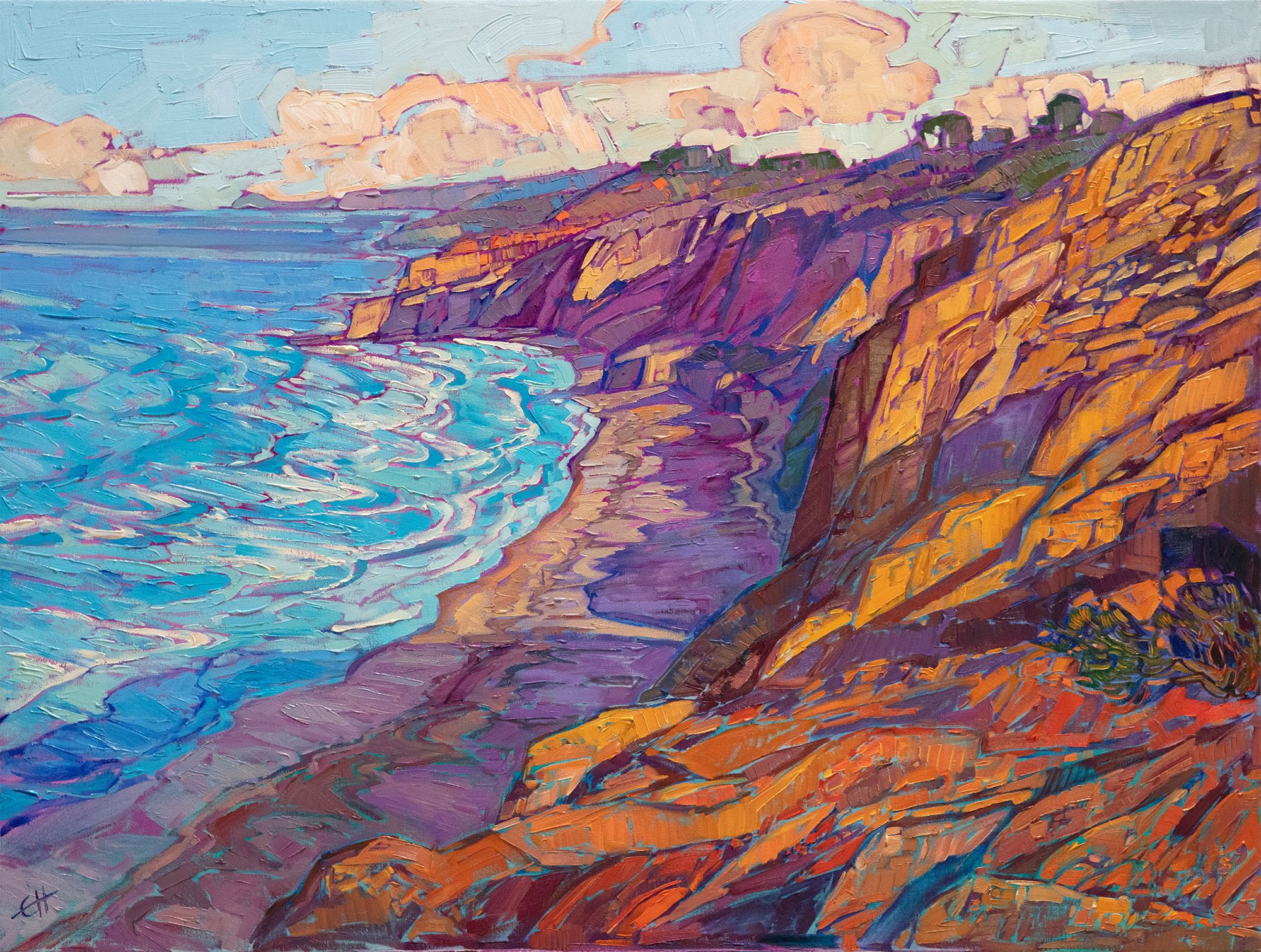 Sacred Canyons & Rare Trees: Torrey Pines – San Diego's Symbol of Preservation
February 10, 2023 — May 21, 2023
Wisteria Cottage Gallery / 780 Prospect St, La Jolla, CA 92037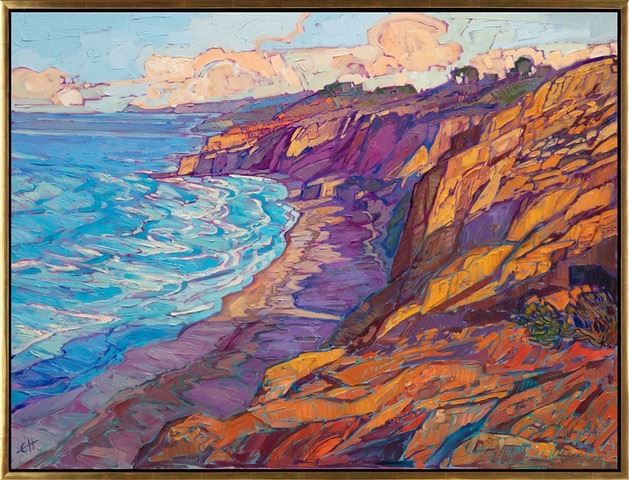 About the Show
The La Jolla Historical Society is proud to present Rare Trees & Sacred Canyons: Torrey Pines - San Diego's Symbol of Preservation, which chronicles important events in the history of what is known today as Torrey Pines State Natural Reserve and brings to light lesser-known efforts to save North America's rarest tree from extinction on the San Diego coast - one of only two places in the world where it grows in its natural habitat.
Torrey Pines II by Erin Hanson was graciously placed on loan to the historical society for this show by a local long-term collector and patron of the arts.

The exhibition supports the premise that the preservation and conservation of this habitat by different individuals and cultures played - and continues to play - a vital role in creating a "preservation ethic" in the San Diego area and beyond. This ethic will play an important role in the quality of life for San Diegans for many generations to come by inspiring future conservation efforts in the region, just as Ellen Browning Scripps's own example led the way in the early 1900s.
Viewing Hours:
Wednesday - Sunday
12:00 pm - 4 pm
Location Details:
La Jolla Historical Society Wisteria Cottage Museum
780 Prospect St, La Jolla, CA 92037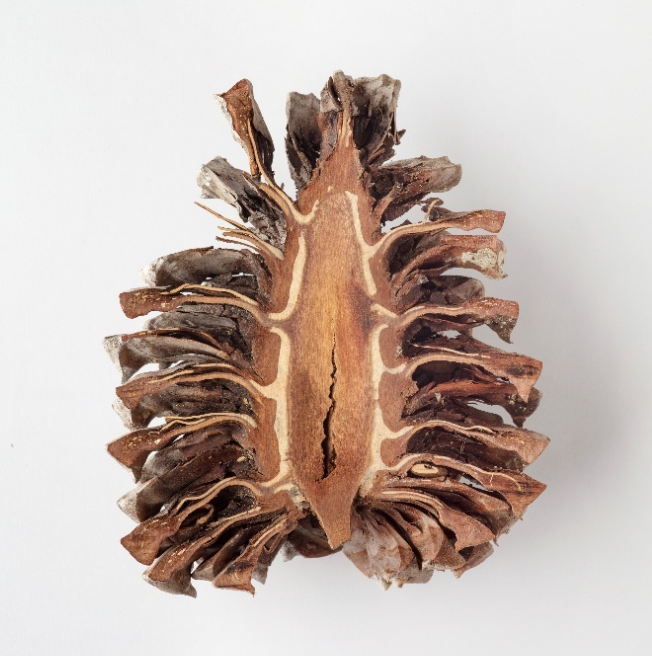 John Durant, Torrey Pine coneCoinciding with the 100th birthday of the completion of Torrey Pines Lodge - a gift to the park from Ellen Browning Scripps in 1923 - this extensive overview of the Reserve traces its history from the role it played in the lives of its earliest, indigenous inhabitants, through a European discovery era and the Ranchos, to scientific discovery by Charles Parry, to the actions of visionary San Diegans - in particular Ellen Browning Scripps and members of the Society of Natural History - who saved and protected lands that "delight the eye and soothe the soul."

Exhibit Curated by Peter Jensen and John Durant

Funding for this project was generously provided by Ray and Abby Weiss, Sheryl and Bob Scarano, John and Margie Warner, the Torrey Pines Conservancy, the Florence Riford La Jolla Community Fund at the San Diego Foundation, Judy Haxo, Lawrence and Mary-Austin Bame, and John Johns. Institutional support is provided by the City of San Diego Commission for Arts and Culture and by the Members of the La Jolla Historical Society.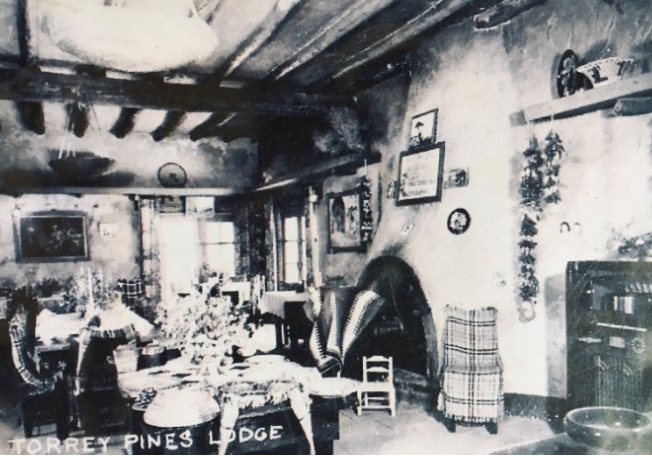 Torrey Pines Lodge, constructed 1923