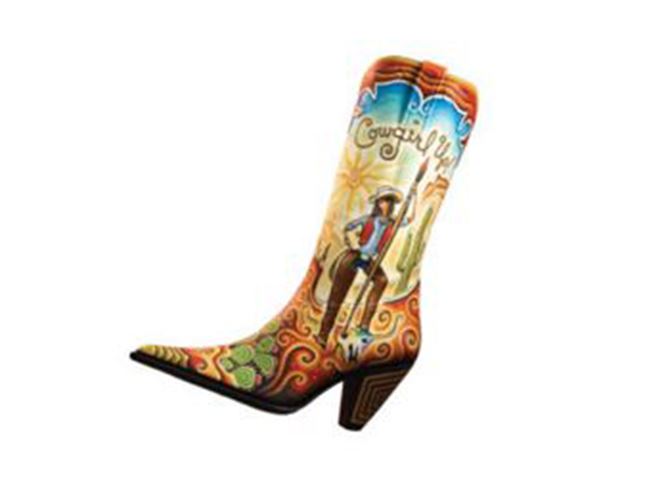 Cowgirl Up!
Friday - Sunday | March 24-26, 2017
Desert Caballeros Western Museum | 21 North Frontier Street Wickenburg, AZ 85390
The Desert Caballeros Museum puts on a show every year featuring 58 women artists who capture the West in their artwork. This show will be featuring three of Erin's works, which will be on display at the museum from March 24th - May 7th, 2017.
11th Annual Cowgirl Up!
at the Desert Caballeros Western Museum
Creating an Uproar for Women of the West!
When we began this Cinderella story called Cowgirl Up!, complete with its own version of the glass slipper, it started with a very simple idea: We would simply set a date in the spring of the year so that women artists who work to capture the spirit and the lifestyle of the West could be invited to come to the Museum to show off their finery — the finest in western painting, drawing and sculpture. By doing so, we would give all the world a chance to see their work, and even purchase it if they so desired. Little did we know what an uproar Cowgirl Up! would create. Nor did we realize how this month-long show and sale would turn into such a gratifying year-long tale for the Museum. For Cowgirl Up!, now in its eleventh year, there seems to be no coach on the horizon turning itself back into a pumpkin. Or coachmen transforming themselves back to mice.
There is nothing but pure magic. Magic for the 58 extraordinarily talented artists who are invited annually. Magic for our enthusiastic and loyal patrons. And magic for this Museum which is privileged to carry the banner for the West's best women artists. May our clock never strike 12!

Mark your calendar for the 2017 Cowgirl Up! opening weekend: March 24-26, 2017.
Desert Caballeros Western Museum
21 North Frontier Street
Wickenburg, AZ 85390
928.684.2272