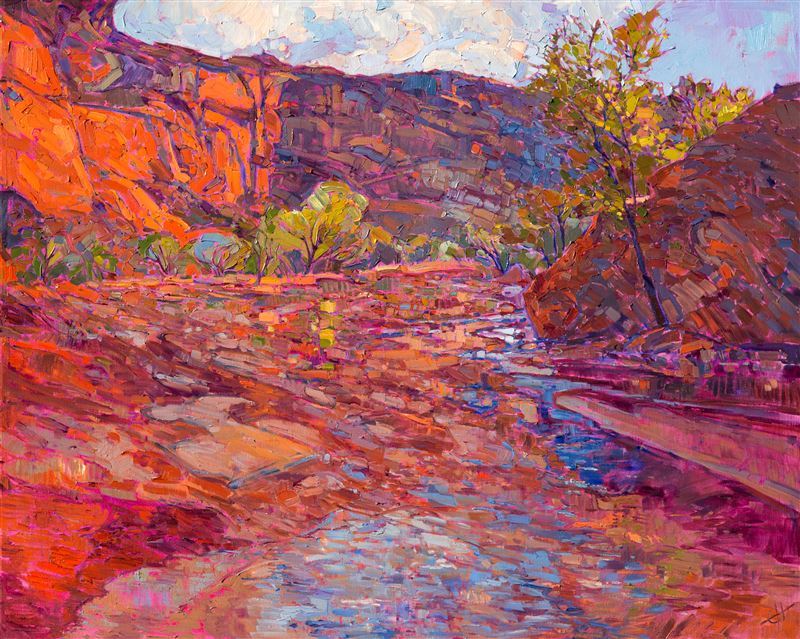 Artist Talk: Erin Hanson || St. George Art Museum
Thursday, May 19th || 7pm
St. George Art Museum || 200 North 47 East St. George, UT 84770
Erin Hanson is known for daring impressionistic landscapes, deftly capturing the wild in expected color and inspiring light. Her works have been on view at the St. George Art Museum as part of the museums yearlong campaign honoring our National Park Services Centennial.

Artist Talk: Erin Hanson
Discussing Erin Hanson's Painted Parks
Honoring the National Park Service's Centennial
Thursday, May 19th @ 7pm

St. George Art Museum
200 North 47 East St. George, UT 84770

About the St. George Art Museum: The St. George Art Museum, a restored 1930's sugar beet warehouse, is situated in St. George's Historic District at 47 East 200 North. The museum features a number of local events in addition to the year-long national-parks-related series of events in 2016.