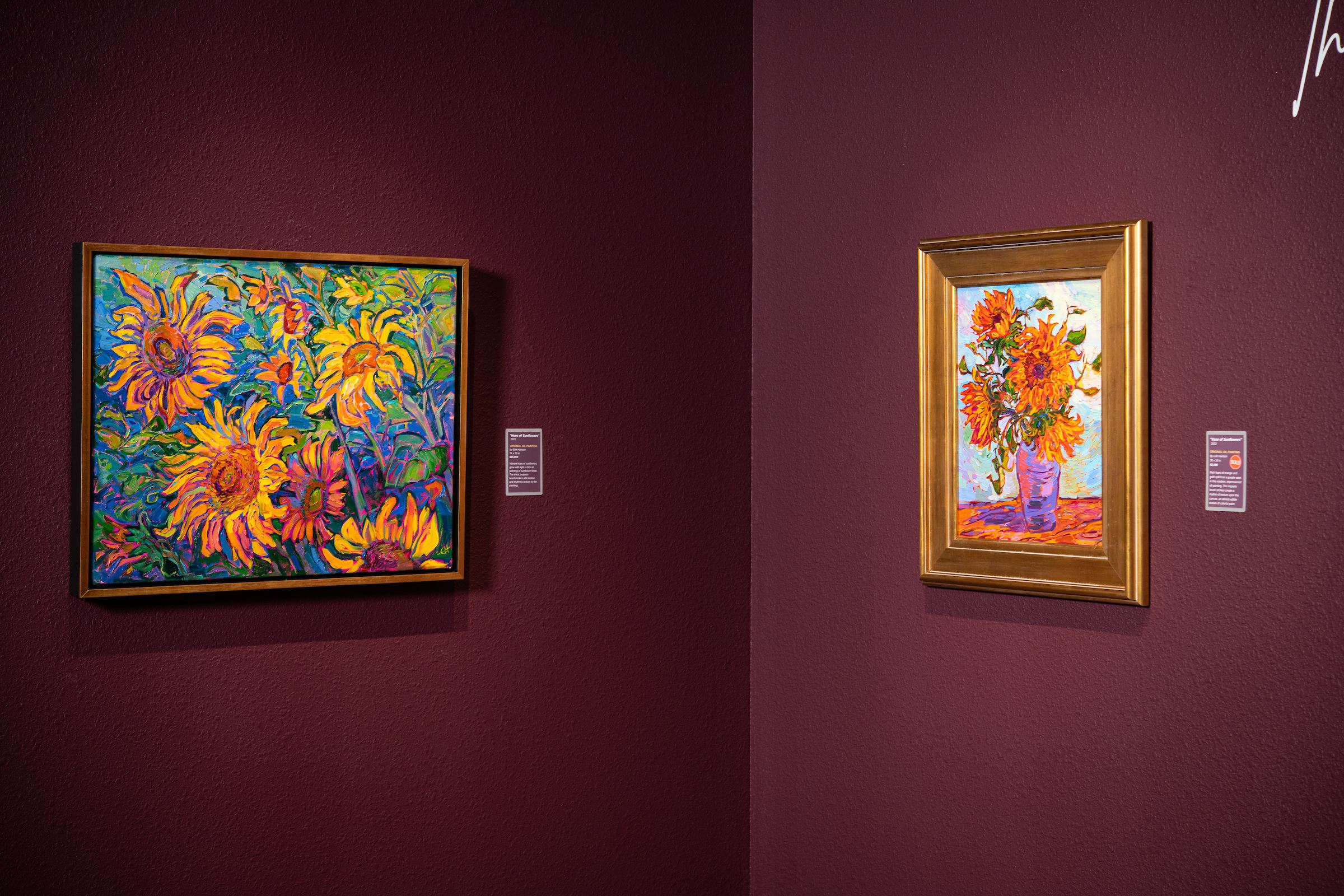 The Sunflower Show
June 25th, 2022 | 2:00pm - 6:00pm
The Erin Hanson Gallery, McMinnville
Discover the colorful world of contemporary impressionism through the works of Erin Hanson. Based in Oregon wine country, this modern-day master is preparing to release a collection of works inspired by sunflowers. A nod to the iconic visions of blooms by van Gogh, The Sunflower Show will be a celebration of summer color and texture.
Join us for fine wine, refreshments, live music, and uplifting art.
The Sunflower Show
June 25th, 2022
2:00pm - 6:00pm

The Erin Hanson Gallery
1805 NE Colvin Ct
McMinnville, Oregon
________________________

Erin Hanson: The Sunflower Collection
Sunflowers though the Lens of Impressionism

Oregon-based contemporary impressionist Erin Hanson is poised to release a brand-new painting collection focused on the ever-luminous bloom, the sunflower. The Sunflower Collection is an ode to the impressionists who came before her, including Monet and van Gogh, who celebrated the beauty of sunflowers in their iconic paintings.

This sunflower collection will include paintings of cut flowers in vases, wildflower blooms, and cultivated fields of sunflowers. Hanson has been an avid fan of impressionism since she was a young child, when she experienced Van Gogh's painting Irises in person and discovered that a painting could be more colorful than nature. Van Gogh's works, as well as paintings of other early impressionists and post-impressionists, have shaped and fueled Hanson's ambition to flood the world with natural beauty as seen through the lens of impressionism.