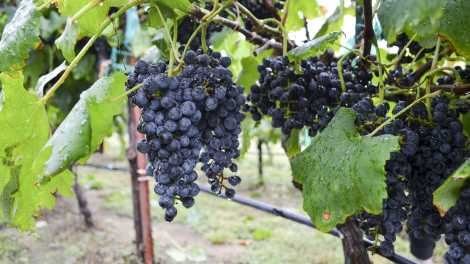 Art and Wine Social at Messina Hof
Thursday, April 25th | 6:00pm to 8:00pm
Messina Hof, Grapevine, Texas
For a limited time, a selection of Erin Hanson originals will be on display at the popular wine-lover destination Messina Hof in beautiful Grapevine, Texas. You are invited to sip fine wines and admire the wondrous paintings of Erin Hanson in this historical landmark.


Messina Hof Grapevine Winery
201 South Main Street
Grapevine, Texas
12:00pm to 5:00pm - Collection Preview
6:00pm to 8:00pm - Art and Wine Social
Friday, April 26th
12:00pm to 7:00pm - Open Viewing
12:00pm to 11:00pm - Open Viewing
12:00pm to 3:00pm - Open Viewing
3:00pmto 6:00pm - Wine Club/VIP Viewings and Happy Hour
About Messina Hof:
Messina Hof Grapevine Winery is located in Historic Downtown Grapevine at The Wallis Hotel. The original Wallis Hotel was built in 1891 by Johnny Wallis for his sister, Susan. The Wallis Hotel often accommodated traveling salesmen and other agricultural business leaders. The Wallis family ran the hotel until 1926, and it was eventually torn down in the 1930s. A replica was built on Main Street, which is where Messina Hof Grapevine calls home, many original pieces are on display in the winery.
Many have often stopped to take a picture with the, "Sidewalk Judge", who sits on the park bench outside the hotel and monitors everyone's comings and goings. A salute to Grapevine's old-timers who could determine if a stranger who had come to town was in trouble or down on his luck.
This location is Messina Hof's first urban winery and also features multiple tasting areas with 40 different wines, tastings & premium flights, wine on tap by the glass or growler, gourmet food items & accessories, and multiple event spaces.