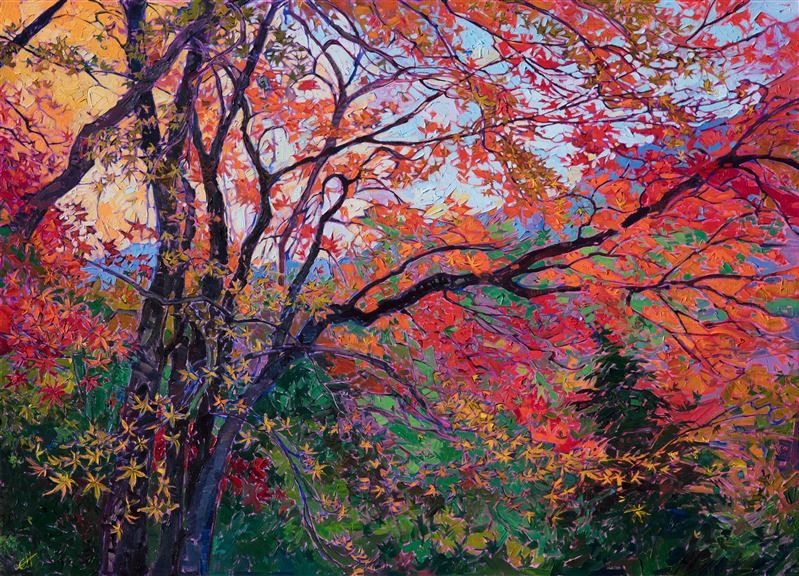 The Fall Colors Show
Saturday, October 20th, 2018
San Diego, California
The Erin Hanson Gallery presents a new collection of fall color paintings by contemporary impressionist Erin Hanson. This 20-piece collection of works will be an exploration of fall and the magnificent colors found within the season.
Hanson spent the fall of 2017 traveling iconic autumn locales in search of premium fall colors at the very peak of the season change. Her exploration took her through the furthest reaches of Acadia National Park and on an East Coast-wide adventure spanning the coast from Maine to North Carolina. She then set out for Kyoto, Japan for the ultimate in fall foliage or "leaf peeping" as many call it. This new collection will focus on her love for the unbridled hues of autumn.
The Fall Colors Show will include pieces inspired by Hanson's travels through the East Coast, Kyoto, the Pacific Northwest and the southern reaches of Canada.

Join us for an evening of art, wine and live music at The Erin Hanson Gallery. All are welcome to attend.
Click here to view the collection.
The Fall Colors Show
Artist's Reception
Saturday, October 20th
5pm - 9pm

The Erin Hanson Gallery
9705 Carroll Centre Road
San Diego, CA 92126

(858) 324-4644


Listen…
With faint dry sound,
Like steps of passing ghosts,
The leaves, frost-crisp'd, break from the trees
And fall.
November Night by Adelaide Crapsey (1878-1914)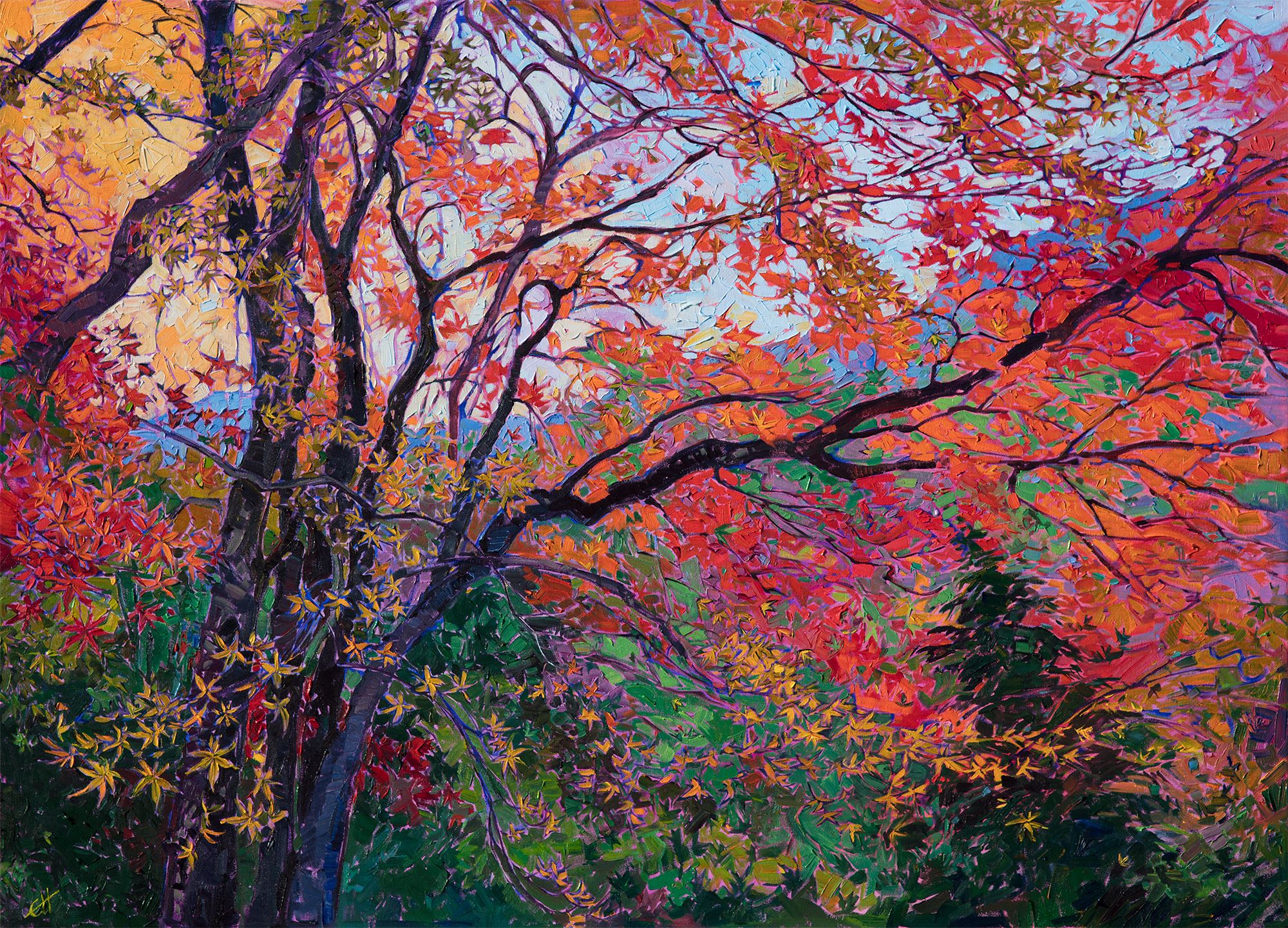 Dance of Autumn, 2018
"This painting was inspired by my recent trip to Kyoto, Japan, to see the famous maple trees changing color over Thanksgiving weekend. The Sogenchi Garden in Arashiyama Park was one of the most beautiful gardens I discovered. Each maple tree was infused with a different palette of color - ranging from brilliant yellow to golden orange to deep red." - Erin Hanson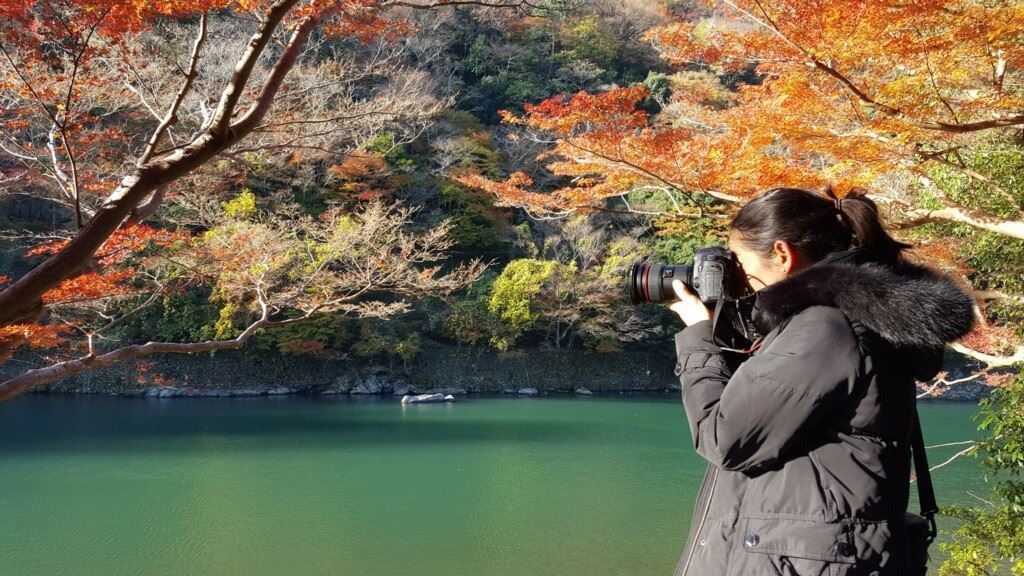 Erin Hanson in Kyoto, Japan (2017)