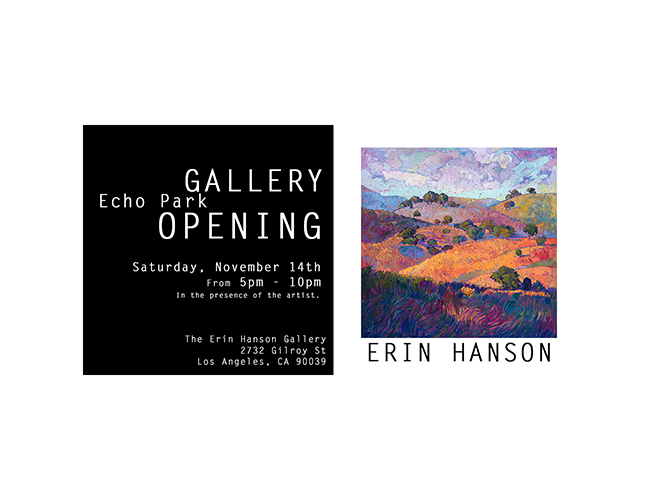 The Erin Hanson Gallery - GRAND OPENING!
Saturday, November 14th
2732 Gilroy St, Los Angeles, CA 90039
The Erin Hanson Gallery is expanding to a new location, in the popular new artist district known as Frogtown, nestled between Silverlake and Atwater Village. The new building will house almost 5,000 square feet of gallery showroom and workspace. We would love to have you celebrate with us at the Grand Opening!
Grand Opening:
Saturday, November 14th, 5pm - 10pm
Come enjoy live music, wine and hors d'oeuvres, as well as Hanson's newest oil paintings!
New Gallery Location:
2732 Gilroy St.
Los Angeles, CA 90039