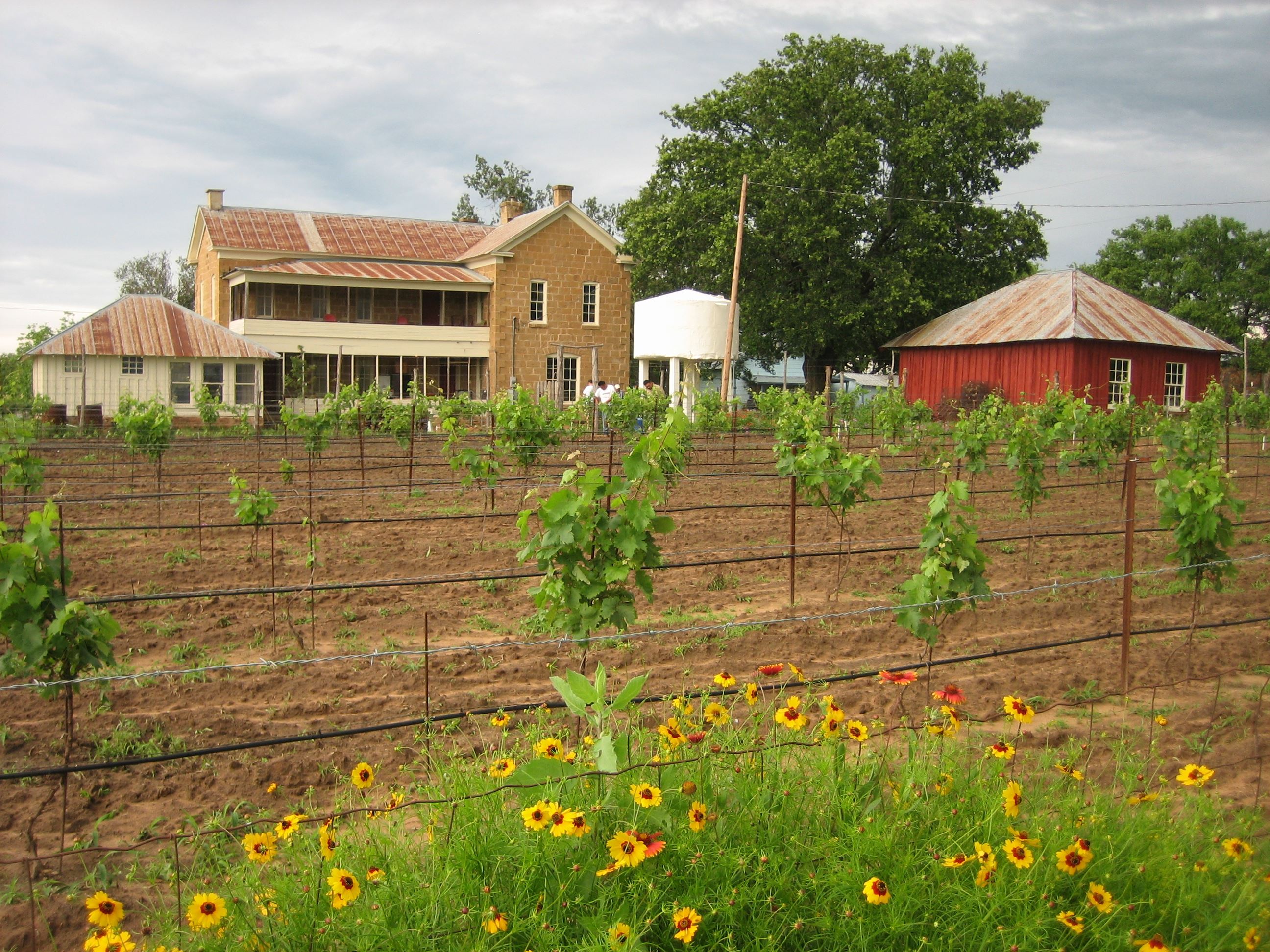 Erin Hanson at Pontotoc Vineyard and Weingarten
Friday, May 3rd - Sunday May 5th
Pontotoc Winery in Fredericksburg, Texas
Pontotoc Winery
presents the works of popular Open Impressionist Erin Hanson for one weekend only. Erin Hanson's captivating landscapes will hang at the winery from Friday through Sunday.
You are invited to experience the vibrant landscapes of this modern-day master while enjoying Pontotoc's vintage wines made from grapes grown solely in the Texas Hill Country.
Their grapes are hand harvested and hand selected to ensure the wines are made with only premium quality fruit.
Pontotoc Vineyard and Weingarten
320 West Main Street
Fredericksburg, Texas
Friday, May 3rd
Opening Reception 5:00pm to 8:00pm


Saturday - Sunday | May 4th - 5th
Paintings on view.
Weekend Hours:
Sat 12:00 pm - 8:00 pm
Sun 12:00 pm - 5:00 pm


About Pontotoc Winery:
After establishing the vineyard and refurbishing the farm house, Carl and Frances purchased the turn-of-the-century sandstone buildings in Pontotoc, including what had been the grocery store, hardware store, post office, barber shop, and movie theater, with the idea of making the town into the center of viticulture and enology in the Northern Hill Country. The five buildings form the historic downtown and stand facing the ruin of San Fernando Academy. Over the course of a year, with the help of family and friends, they converted the oldest buildings, the grocery store and hardware store, into the Pontotoc Vineyard Weinhalle and Winery. Similar to the heurigen of Vienna and bodegas of Madrid, the weinhalle provides a family atmosphere in an intimate environment with exposed sandstone walls and an arched doorway that opens into the winery. Pontotoc Vineyard Winery, along with the movie theatre, which provides a venue for film screenings, live music, and theatrical performances, are open for special events and by appointment.