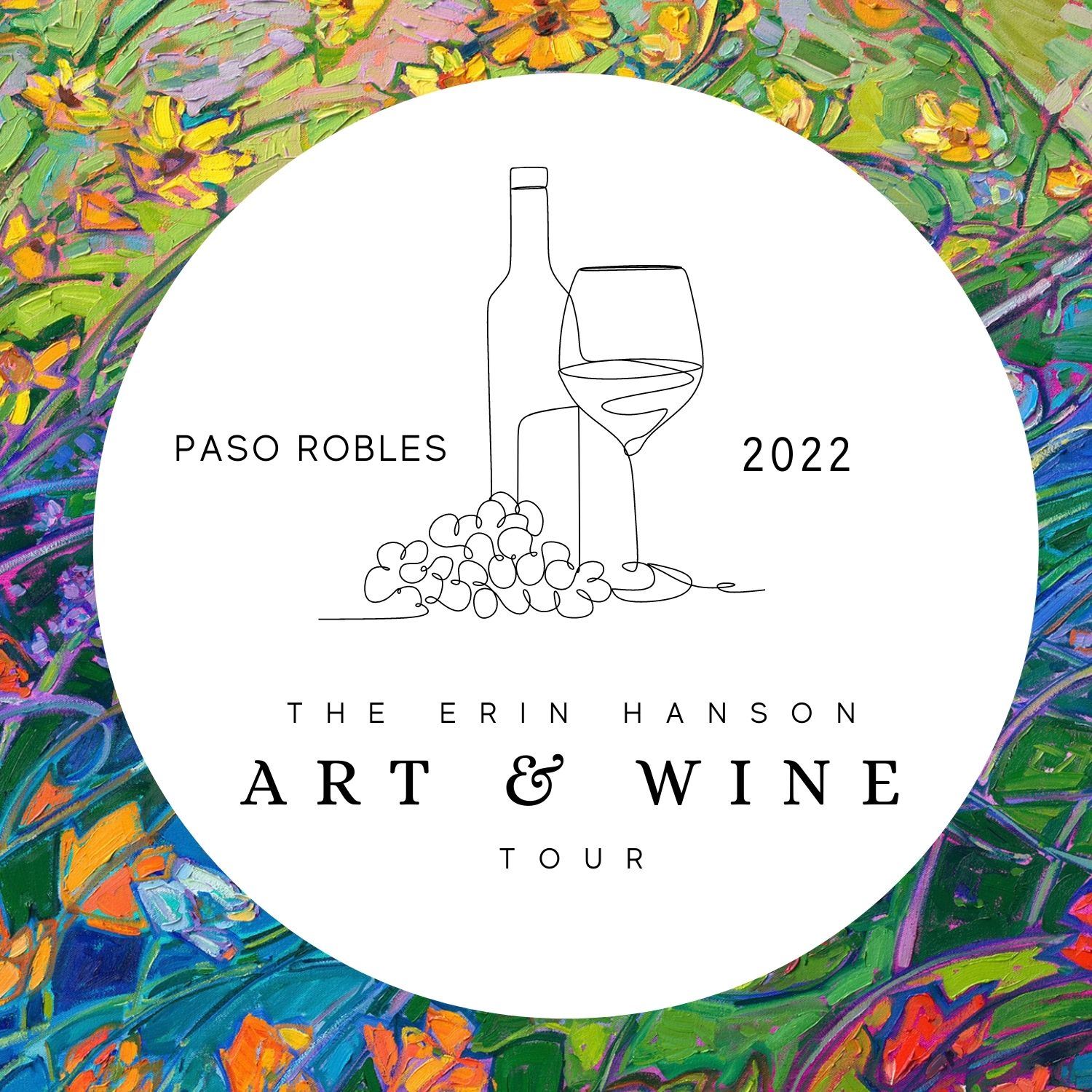 The Erin Hanson Art & Wine Tour 2022 | California
September 9th - October 30th, 2022
Paso Robles, California
Lovers of art and wine are invited to Paso Robles, California, for a memorable wine tour experience. Popular contemporary impressionist Erin Hanson has partnered with five popular Paso wineries for a special Art & Wine Tour. Each wine tasting room on the tour will have a selection of Hanson's artwork on display for the duration of the month.
By visiting each winery on the tour, visitors will have the opportunity to submit multiple raffle entries for prizes ranging from Hanson's revolutionary 3D Textured Replicas to a selection of wines from participating vineyards.
Participating wineries include Adelaida Vineyards, Allegretto Vineyard Resort, Calipaso Winery, Pelletiere Estate Vineyard, and Rava Wines.
Tour Dates
September 9th - October 30th, 2022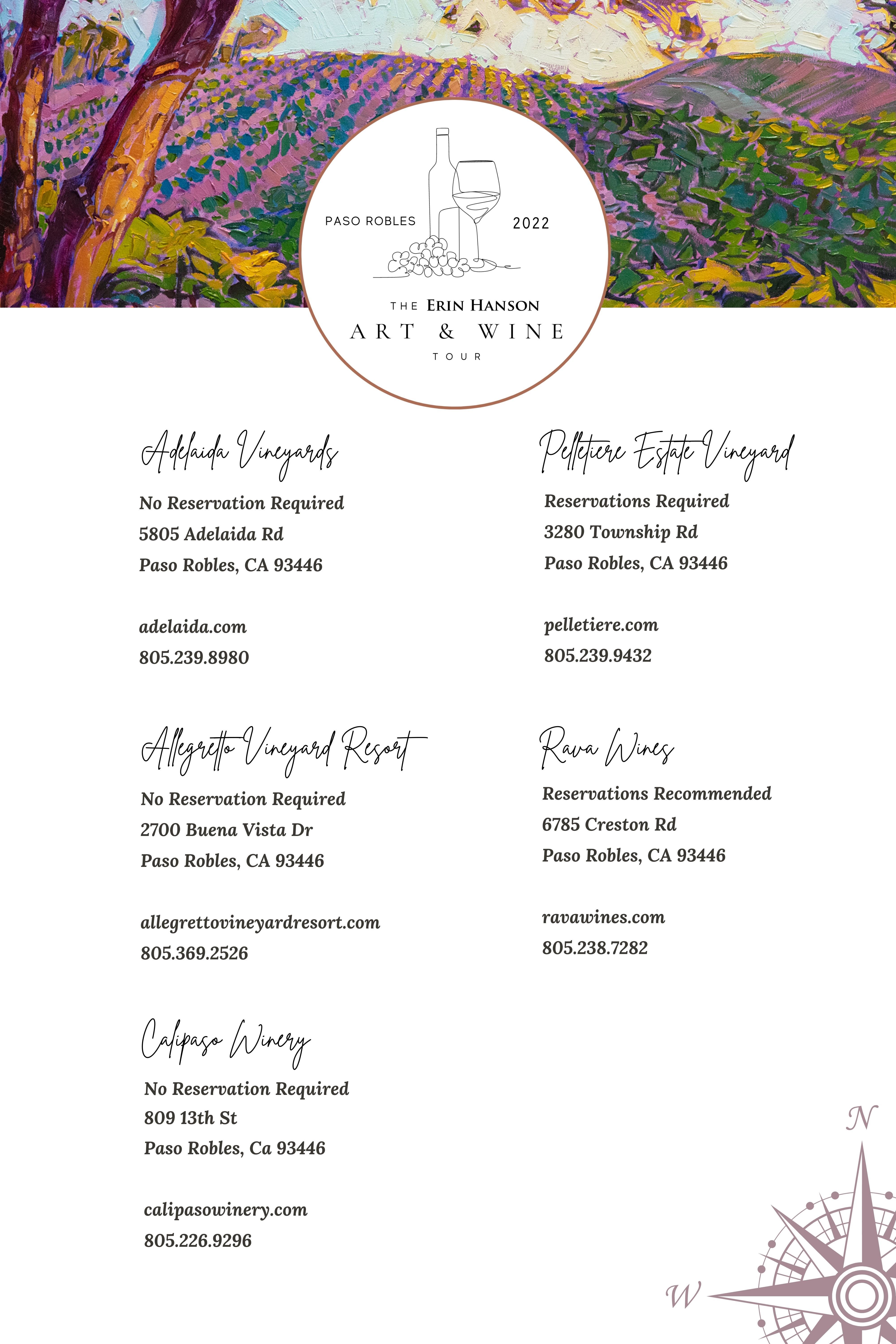 For more information, please contact adelyn@erinhanson.com.