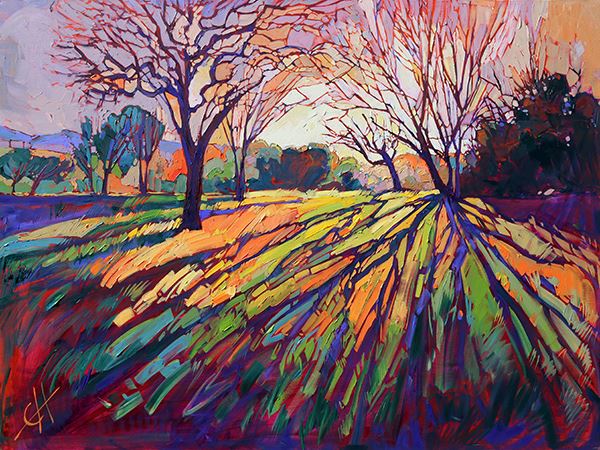 Erin Hanson: The Crystal Light Show
February 22nd, 2020
The Erin Hanson Gallery in San Diego
Join us in celebration of Erin's newest collection of works, The Crystal Light Show. Her iconic "Crystal Light" paintings each capture a moment of crystalline light and dramatic shadows, bringing to life the prismatic beauty of refracted light.
Enjoy this unique collection in our San Diego gallery at our artist's reception, along with live music and delightful wine.


The Crystal Light Show
The Erin Hanson Gallery in San Diego
9705 Carroll Centre Road
San Diego, CA 92126

Saturday, February 22nd, 2020
4:00pm to 8:00pm

Crystal Light Paintings Through the Years
Many will recall Erin Hanson's original Crystal Light painting from 2013: Crystal Light (pictured below). Erin had already become well known for her vibrant use of color and thick texture, but Crystal Light was one of those iconic pieces that became truly synonymous with her name and style. She has since created several popular works in what has become known as The Crystal Light Series. This anticipated 2020 exhibition will be her first show inspired solely by what could be considered her first "movement". Each Crystal Light painting is characterized by a stained-glass-like capturing of prismatic light shining down through trees or clouds. These pieces are inspired by early dawn or sunset light, when the sun is low on the horizon and the shadows are long and dramatic. Starting from a limited palette of only 5 pigments, Erin creates a wide range of un-muddied hues that capture the sense of light being refracted outwards like a rainbow. The final effect is an impressionistic celebration of light and color.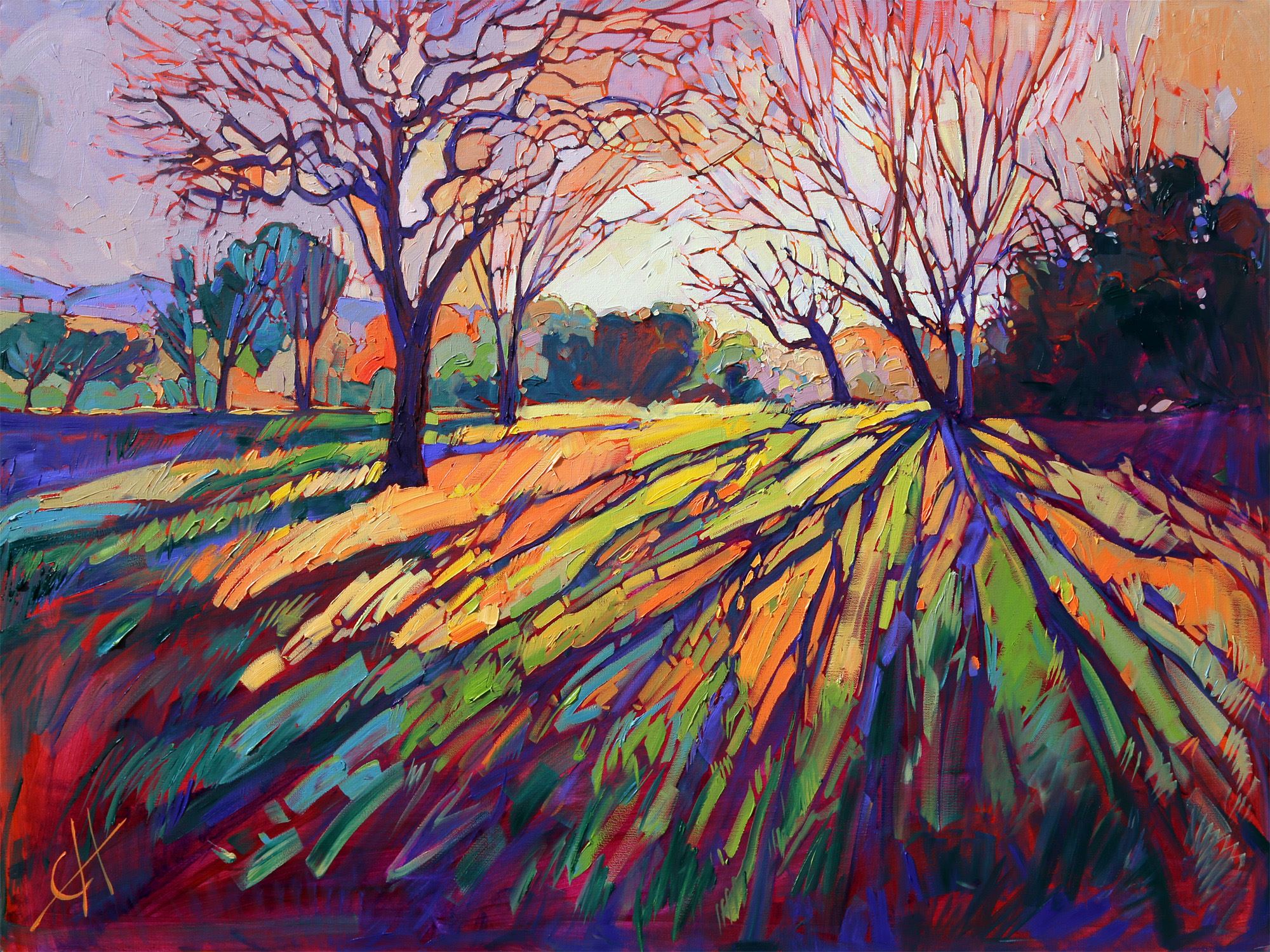 Crystal Light by Erin Hanson, 2013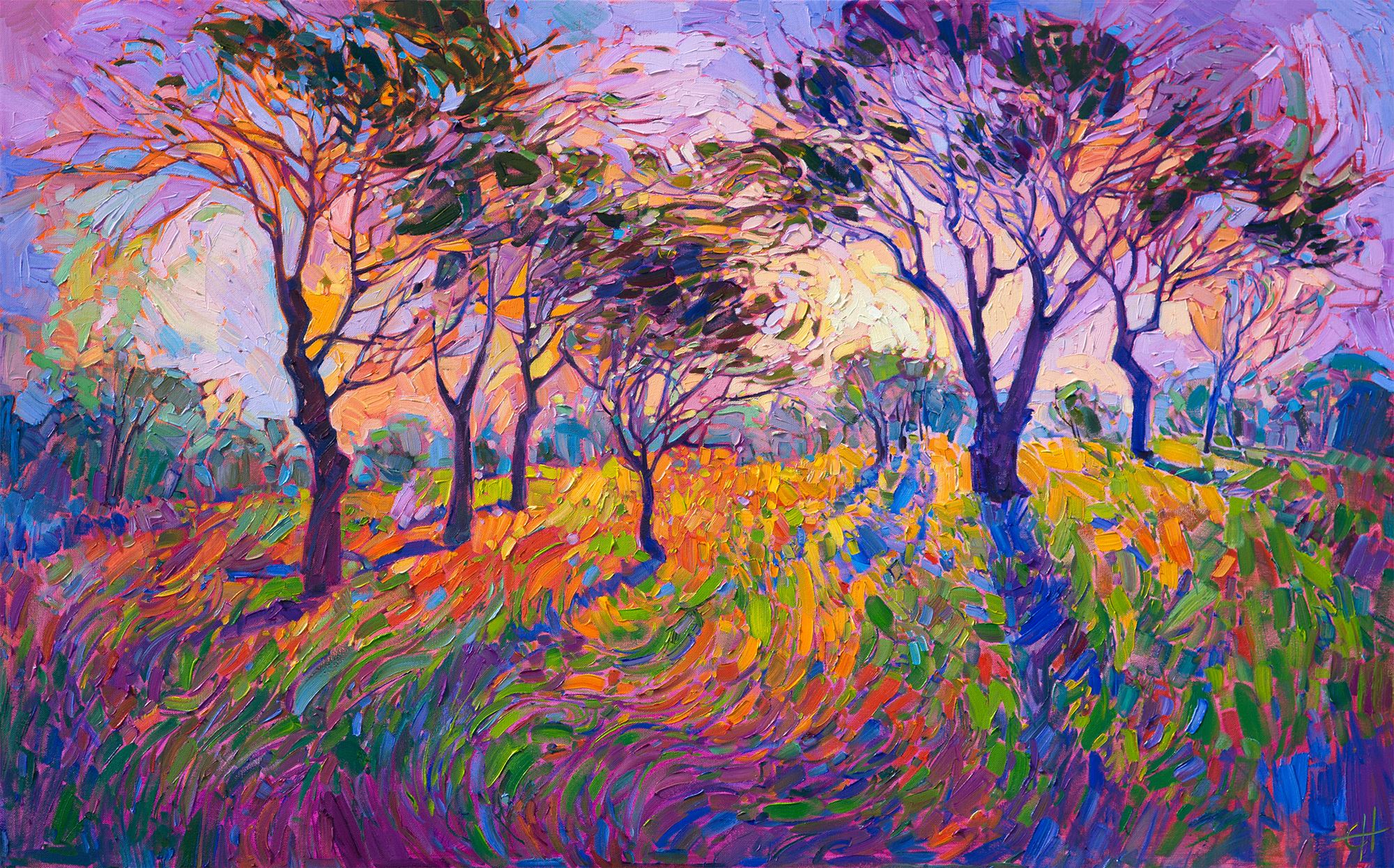 Crystal Grove by Erin Hanson, 2016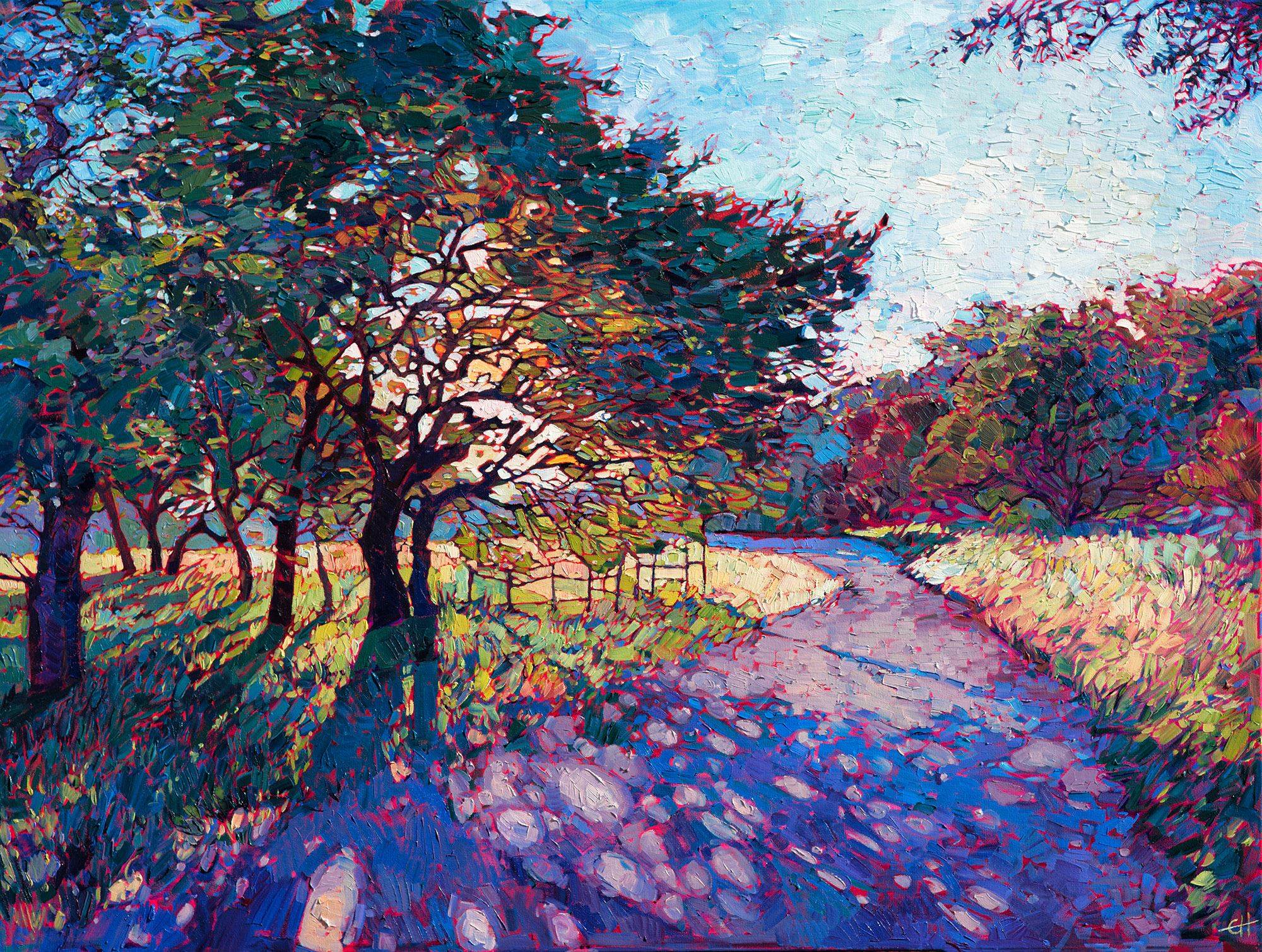 Crystal Path by Erin Hanson, 2018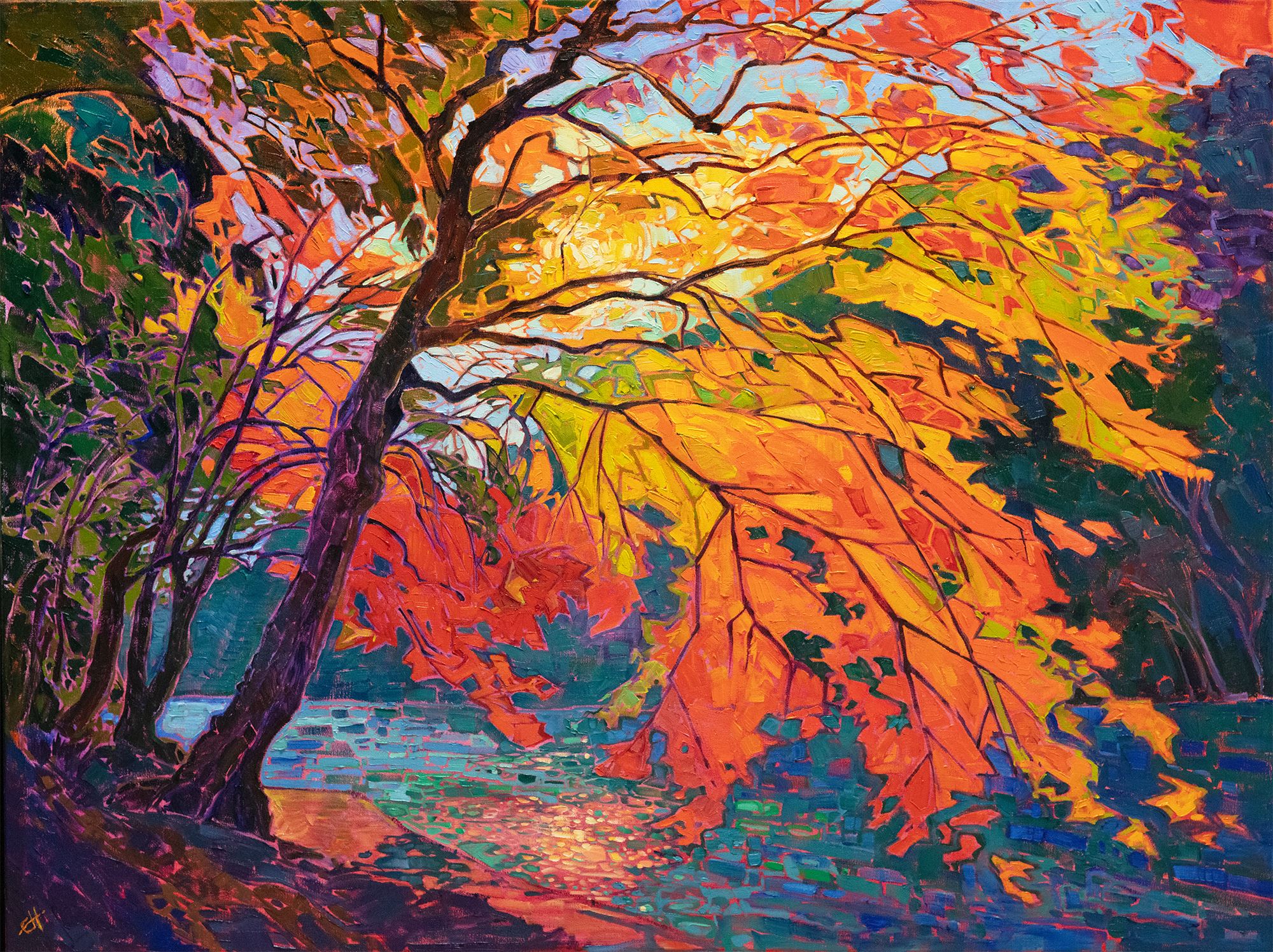 Crystal Maple by Erin Hanson, 2019