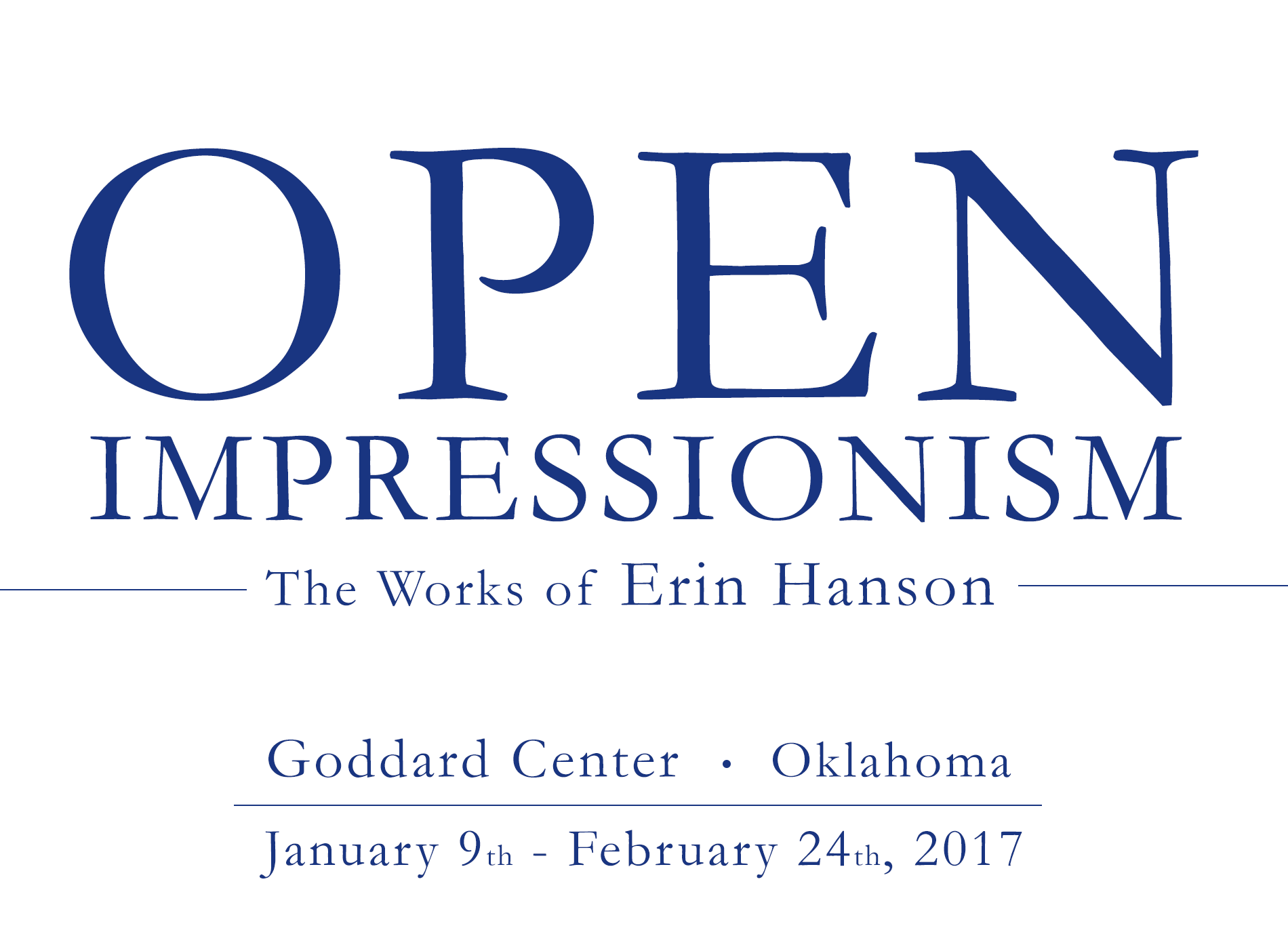 Open Impressionism: The Works of Erin Hanson
January 9th - February 24th, 2018
Ardmore, Oklahoma
Erin Hanson (b. 1981) is one of the most important living Impressionists of our time. This retrospective is the first comprehensive presentation of Hanson's career. Organized by the Goddard Center for Fine Arts, this exhibition features a selection of never-before exhibited works from her personal collection as well as paintings highlighting her prolific output over the past decade and a half. The exhibition will be on display for the 2018 winter season.
The exhibition includes some of the very first Open Impressionism paintings, as well as several mid-career paintings and B-sides that demonstrate the development and refinement of Open Impressionism. A room will be dedicated to Hanson's earliest Open Impressionistic paintings, on loan from the artist's private collection.

Open Impressionism is a new style and movement which has sparked a fresh enthusiasm for contemporary Impressionism. Erin Hanson's best-known works include Crystal Light, Field of Blooms and The Path.

OPEN IMPRESSIONISM: The Works of Erin Hanson
January 9th - February 24th, 2018
Opening Reception: Saturday, January 13th, 2018 | 7pm - 9pm
Goddard Center for Visual and Performing Arts
401 1st Ave SW
Ardmore, OK 73401