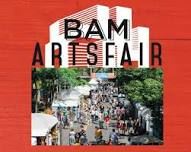 BAM Bellevue Arts Museum Fair
July 29th – 31st, 2022
Bellevue Square, Main Fair Site
Bellevue Arts Museum hosts the largest award-winning arts & crafts festival in the Northwest. We are committed to handmade excellence and supporting national designers, artists, and craftspeople. Shop from over 300 inspiring artists showcasing unique, handmade crafts and art. This marketplace represents modern, traditional, and emerging work.

Bellevue Arts Museum
Bellevue Square, Main Fair Site
Friday - Saturday, 10 am - 9 pm
Sunday, 11 am - 7 pm

Booth Number: H-10

Bellevue Arts Museum Fair starts at BAM. One of a few museums in the nation dedicated to exploring art, craft, and design, BAM offers an exciting mix of art created in the Northwest and around the world. Take a break from the heat (we hope!) and be swept away by the dynamic exhibitions.

In addition to this unique shopping experience, BAM Arts Fair offers free programming including BAM exhibitions, an online marketplace, Kids Fair, the Sound & Movement Stage, food trucks, and much more. Since 1947, BAM Arts Fair has been the annual gathering place for our community and a wonderful way to connect to the world of art, craft & design!