A Profile of Prolific Artists Throughout History - Part Two
Artists Who Created One Hundred or More Pieces
Thursday, September 29, 2022
In part one of this look at prolific artists throughout the ages, we shared many artists who have spent their lives creating thousands of works of art. While this list includes greats like Da Vinci, Monet, Picasso, and O'Keeffe, it does not include many other incredible artists that were productive but short-lived. Or those who started creating art later on in life.
This second look at prolific artists shares a brief profile of the many notable painters, sculptures, and visual artists who created under a thousand works but over one hundred pieces during their lives.
A Look Back at Prolific Artists
Who Created Under a Thousand Works
As we consider the works of renaissance painters, baroque sculptors, post-impressionists, and modern artists, we think about what is most important in each artist's work. What are they trying to share with the world by creating powerful art? Are they hoping to move the viewer to tears? Do they wish the viewer to connect with a piece of history on a visceral level?
Each of these intensely talented and hard-working artists was hoping to move you in some way. We hope this list helps you connect with an artist you may not have heard of or moves you in some way to connect more deeply with an artist you love.
1444-1510: Sandro Botticelli
Italian Renaissance painter, Botticelli, created over one hundred works during his lifetime. Famous works include The Birth of Venus, Venus and Mars, The Virgin and Child, and Primavera.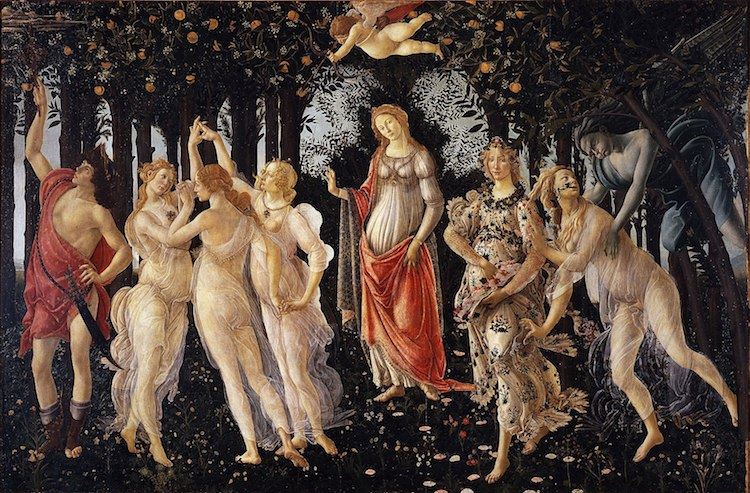 Primavera by Sandro Botticelli
1471-1528: Albrecht Durer
In his lifetime, German Rennaisance painter, Durer created over eight hundred engravings, paintings, and woodcuts. His notable pieces include The Adoration of the Virgin, Adam and Eve, Virgin and Child, and Self Portrait II.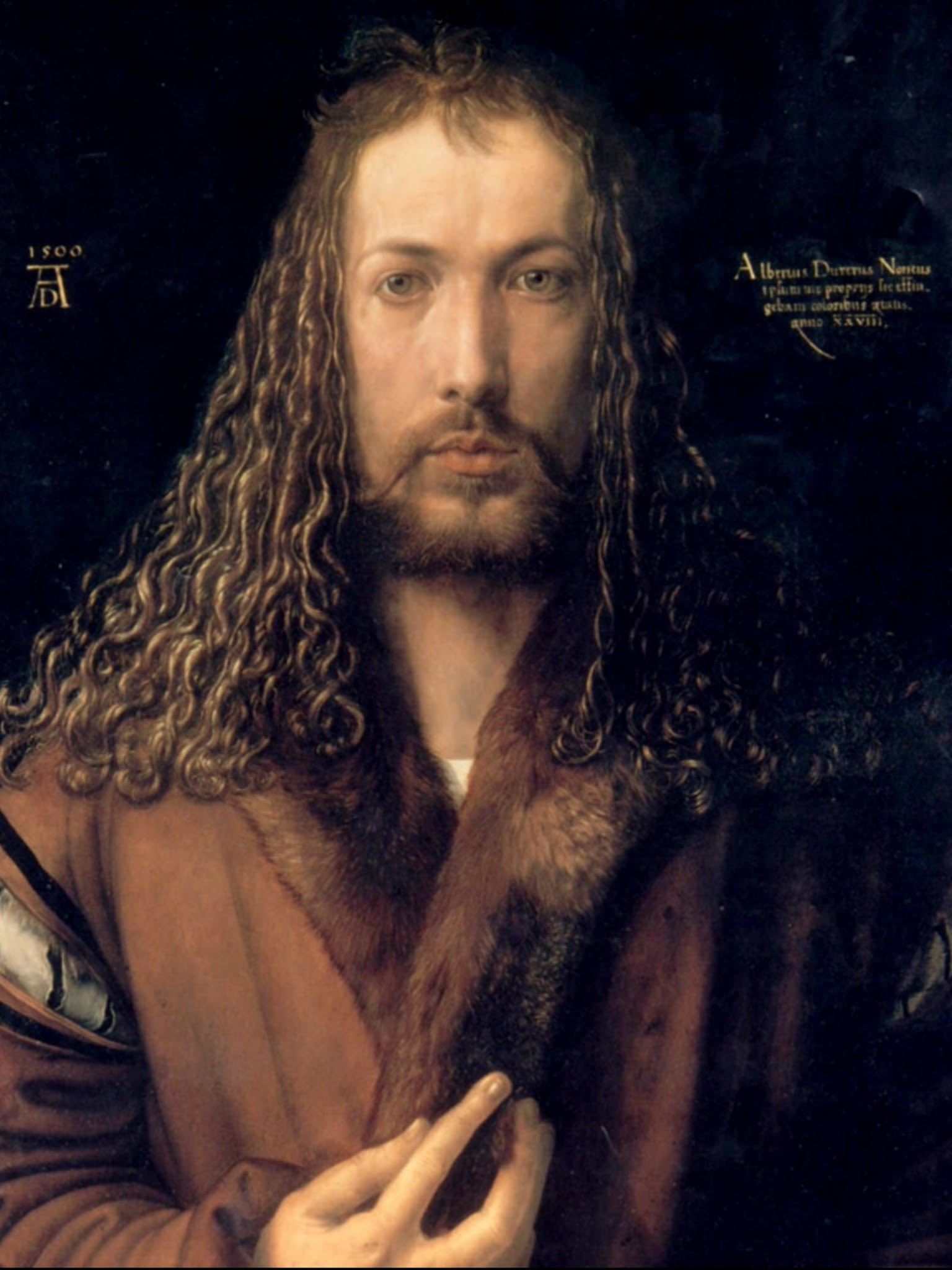 Self Portrait II by Albrecht Durer
1475-1564: Michelangelo
Probably one of the most famous Italian, High Renaissance artists, Michelangelo created over one hundred paintings, sculptures, and architectural marvels in his lifetime. Famous works include, of course, The Creation of Adam, David, and the entire Sistene Chapel ceiling. One could argue that the Sistene Chapel ceiling alone could be considered a series of many dozens of paintings by this incredible renaissance artist.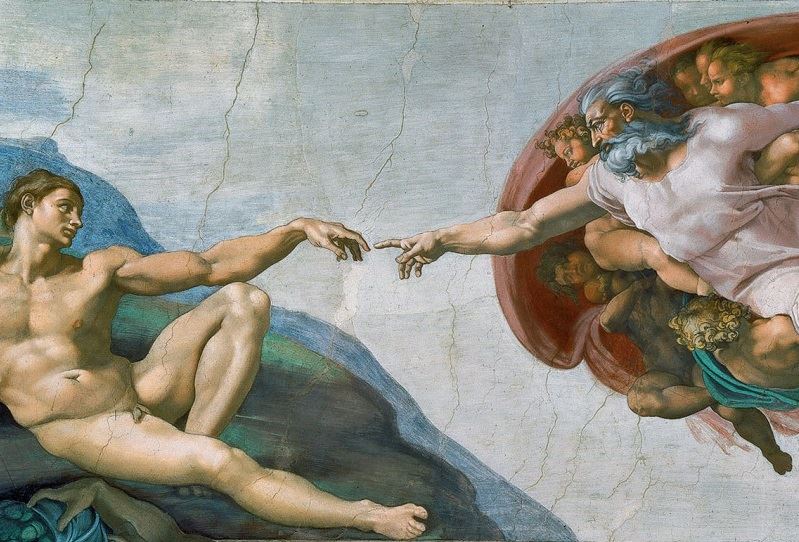 The Creation of Adam by Michelangelo
1483-1520: Raphael
Raffaello Sanzio da Urbino was a High Renaissance Italian painter and architect who created over one hundred works in his lifetime. Raphael's most notable works include Ressurection of Christ, The Madonna of the Goldfinch, and The Sistine Madonna.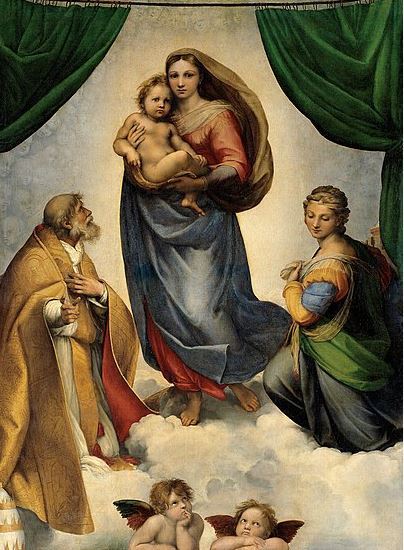 The Sistine Madonna by Raphael
1571-1610: Caravaggio
Michelangelo Merisi da Caravaggio was an Italian Baroque painter who created over one hundred artworks. His most notable works include Narcissus, Bachus, Judith Beheading Holofernes, and Medusa.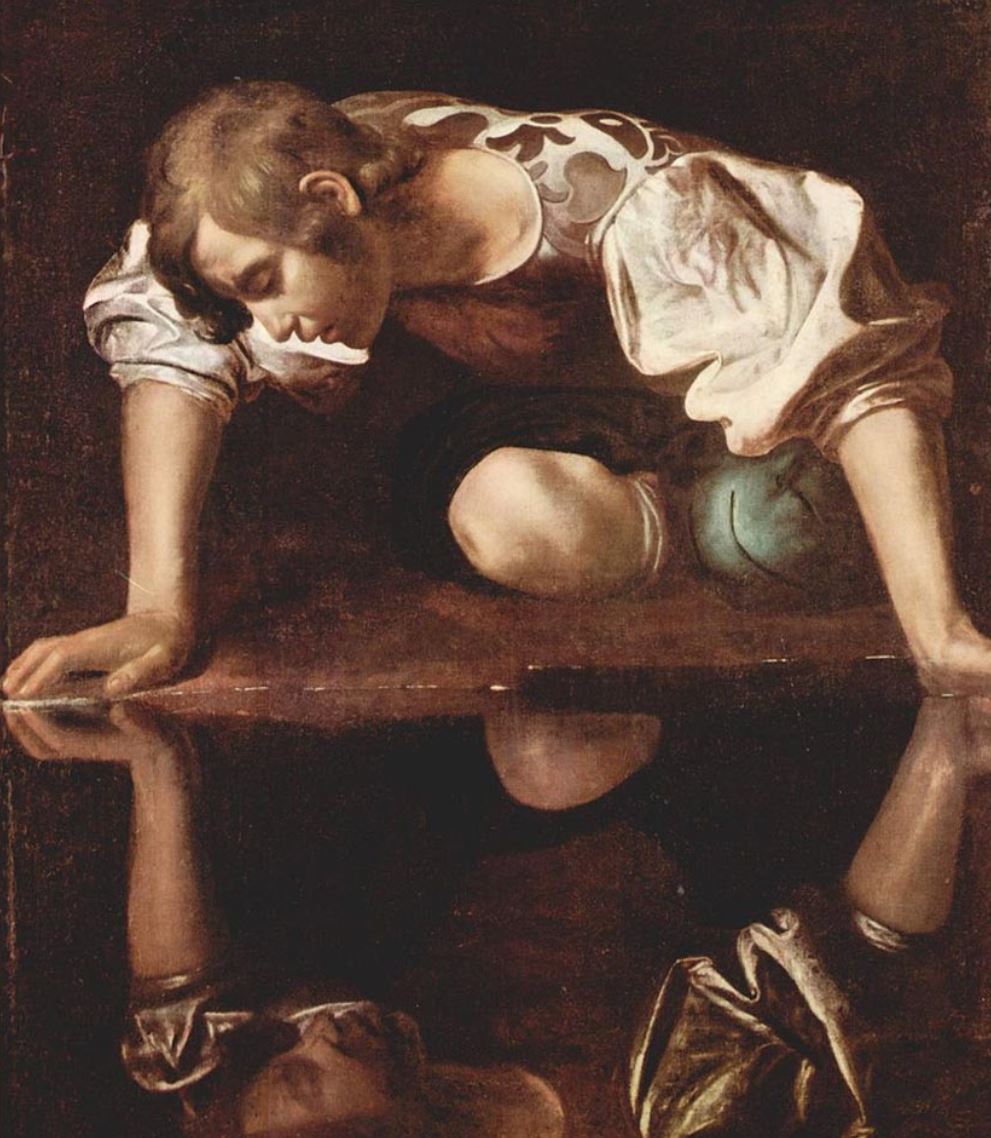 Narcissus by Caravaggio
1598-1680: Bernini
Gian Lorenzo Bernini was an Italian architect and Baroque sculptor with over one hundred works to his name. His most notable works include Bust of Louis XIV, St. Peter's Baldachin, and David.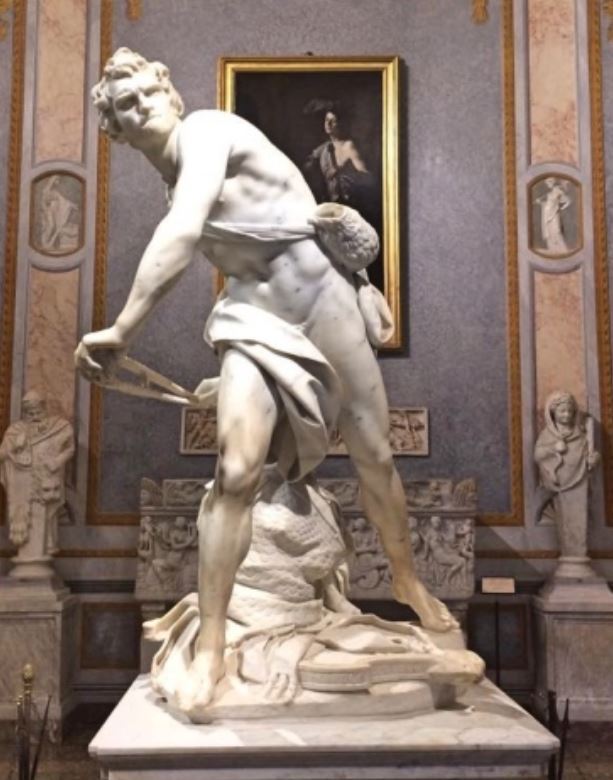 David by Gian Lorenzo Bernini
1606-1699: Rembrandt
Rembrandt Harmenszoon van Rijn was a Baroque painter in the Netherlands who created hundreds of works. While he was incredibly prolific during his long life, the exact quantity of paintings, sketches, and prints he created during his life is in contention. His most notable works include The Night Watch, The Anatomy Lesson, The Prodigal Son in the Brothel, and Head of Christ.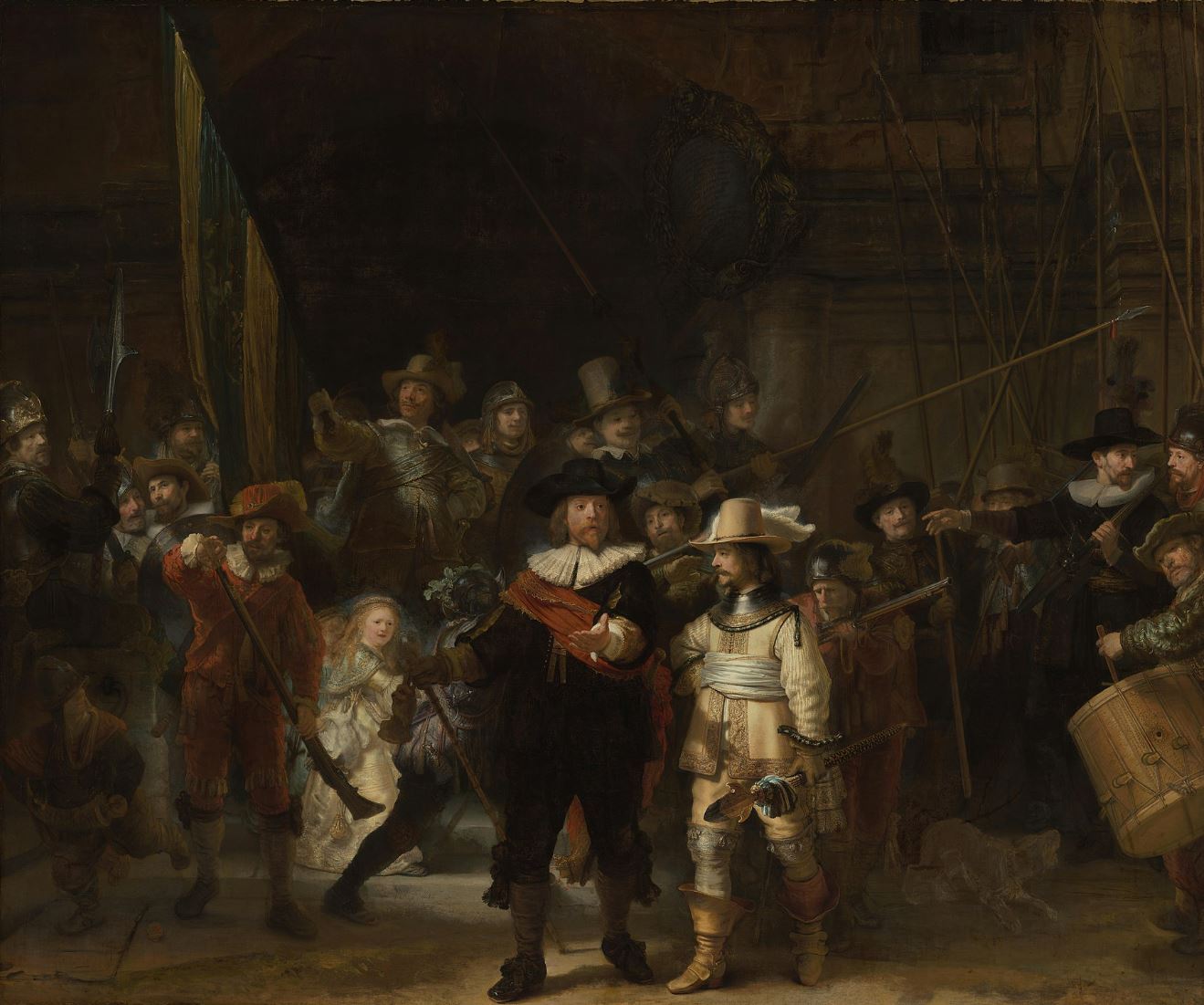 The Night Watch by Rembrandt
1832-1883: Édouard Manet
Manet was one of the original French impressionist painters. His work was pivotal in the transition from Realism to Impressionism. His most notable works include A Bar at the Folies-Bergère, Boating, and The Railway.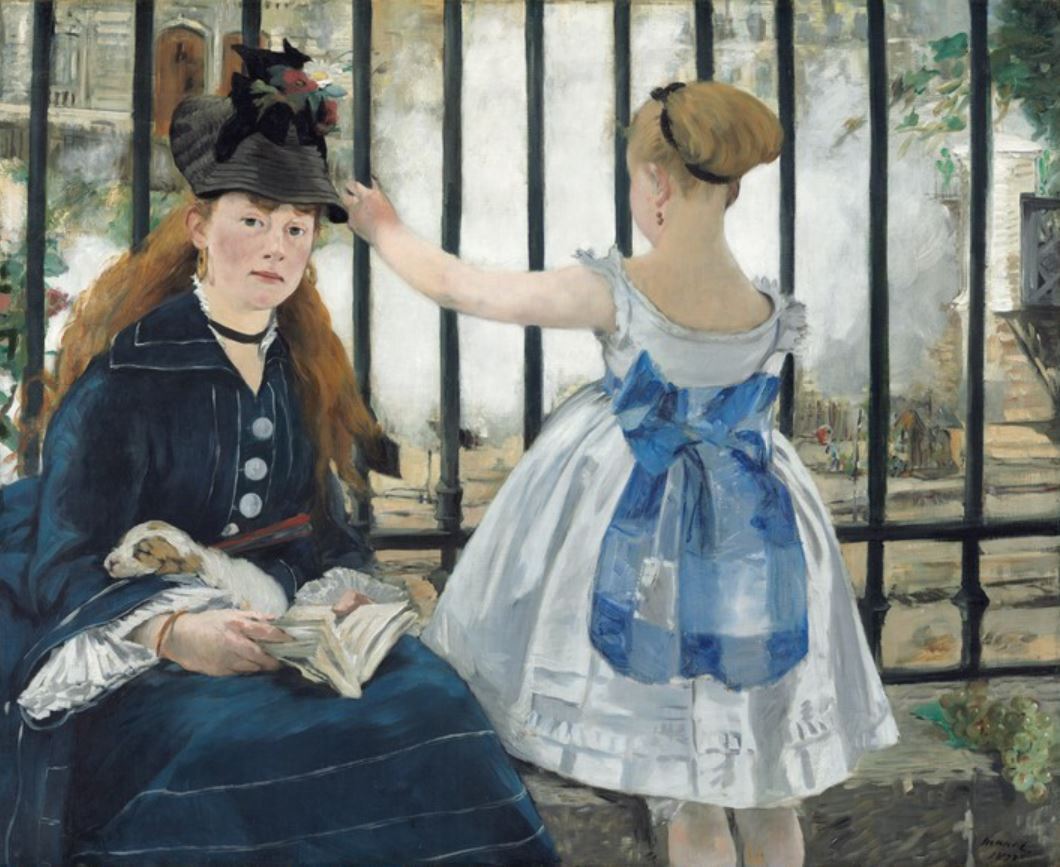 The Railway by Édouard Manet

1844-1926: Mary Cassatt
The American impressionist, Mary Cassatt, is known for her many works showing the beauty of domesticity with an impressionist flair. Cassatt painted over three hundred pieces in her lifetime. Her most notable paintings include The Little Girl in a Blue Armchair, The Cup of Tea, and Girl Arranging Her Hair.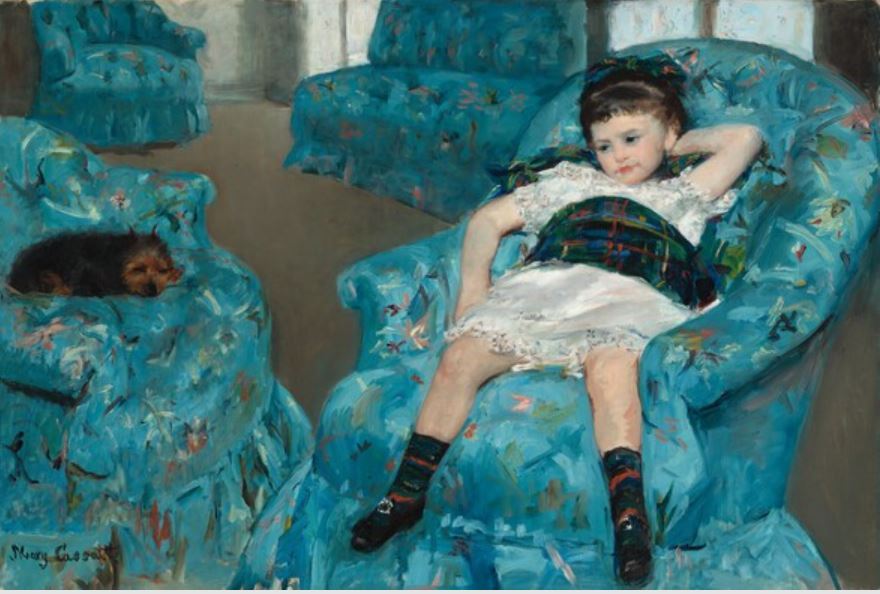 The Little Girl in a Blue Armchair by Mary Cassatt
1848-1903: Paul Gauguin
Post-impressionist painter Paul Gauguin used a style called synthetism that utilized two-dimensional patterns and enormously influenced the Symbolist movement. He painted over five hundred works during his lifetime, many of which were not appreciated until after his death. His most notable works include Vision After the Sermon, Where Do We Come From? / What Are We? / Where Are We Going?, and Arearea.


Arearea by Paul Gauguin

1853-1890: Vincent van Gogh
A post-impressionist painter, van Gogh is one of the most influential contemporary artists. He created about 900 works; his most famous of these works include Starry Night, Sunflowers, Irises, and Cafe Terrace at Night.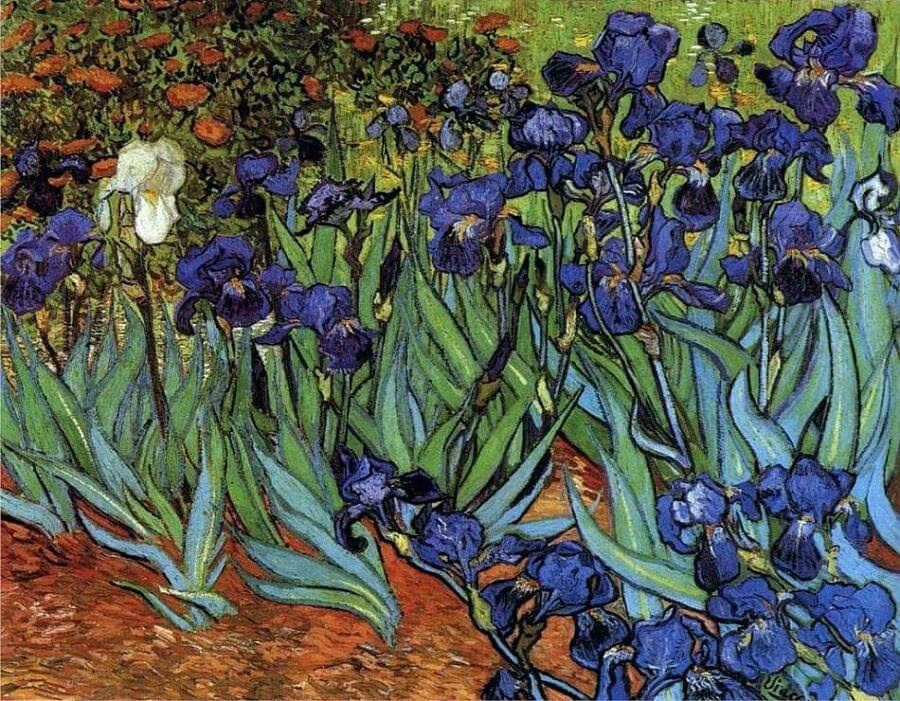 Irises by Vincent van Gogh
1862-1918: Gustav Klimt
Klimt was one of the primary members of the Vienna Secession Movement. His over one hundred symbolistic works included paintings, murals, sketches, and other pieces. Most notable are The Kiss, Portrait of Adele Bloch-Bauer I, and The Tree of Life, Stoclet Frieze.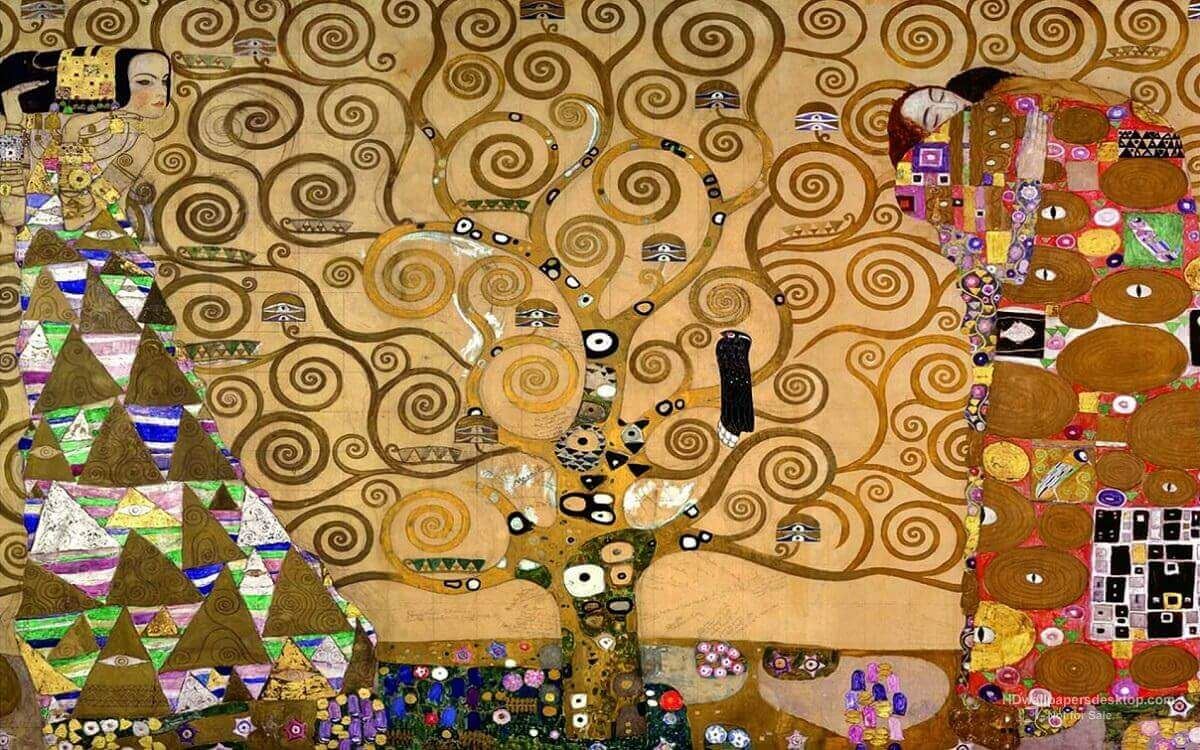 The Tree of Life, Stoclet Frieze by Gustav Klimt

1863-1945: Jean Mannheim
German-born Mannheim became a significant figure in the California impressionism movement in the early 1900s. A prolific painter, Mannheim created more than one hundred works during his lifetime. Notable works include Eucalyptus Landscape, Happiness, and Irvine Cove-Laguna Beach.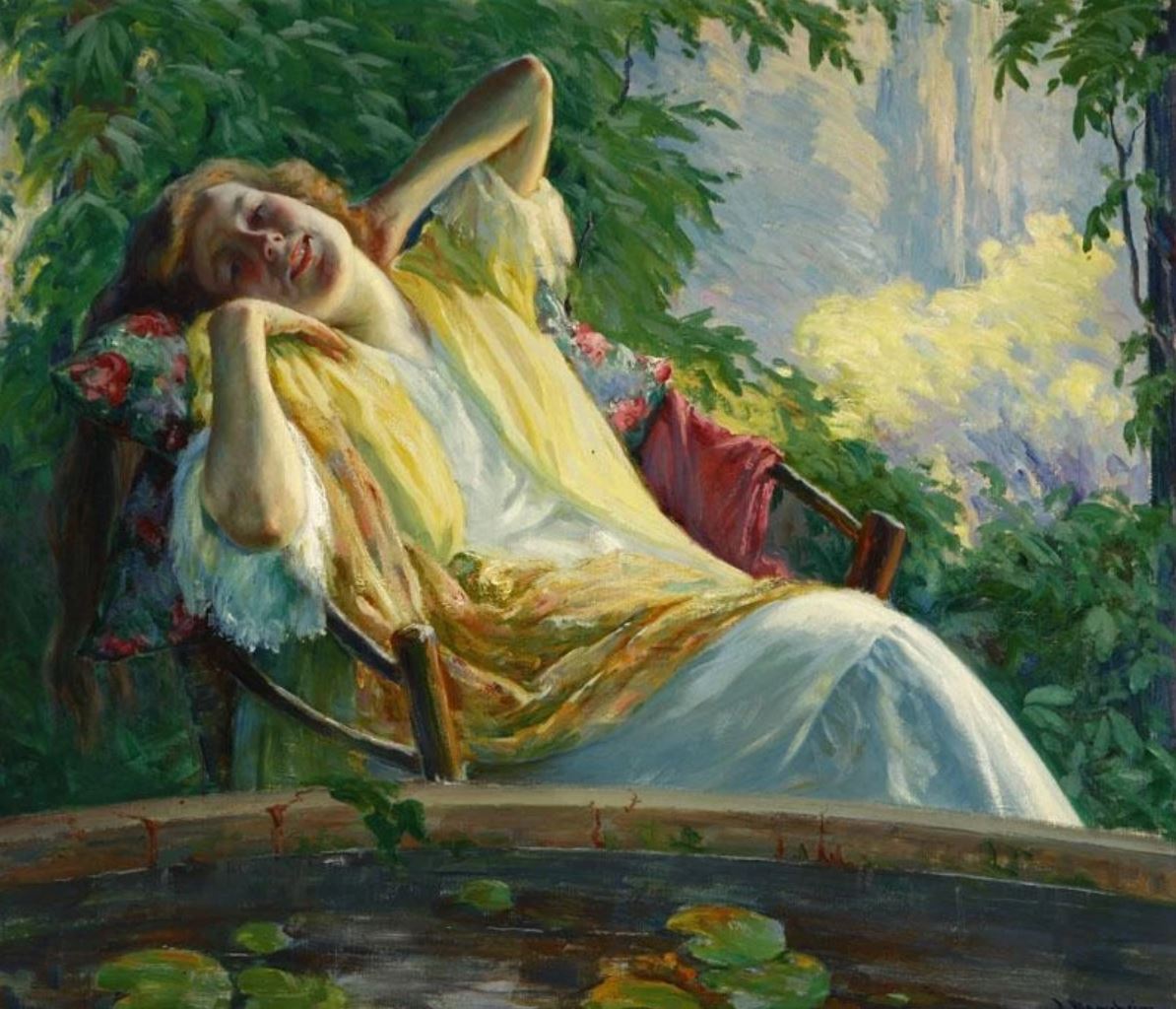 Happiness by Gustave Klimt

1864-1949: William Ritschel
Another German-born California impressionist, Ritschel was entranced by the areas around Carmel-by-the-Sea. He painted over two hundred works, many of which depict Carmel. Notable works include Point Lobos, Monterey Coast, Claire de Lune, and Coast Sentinels.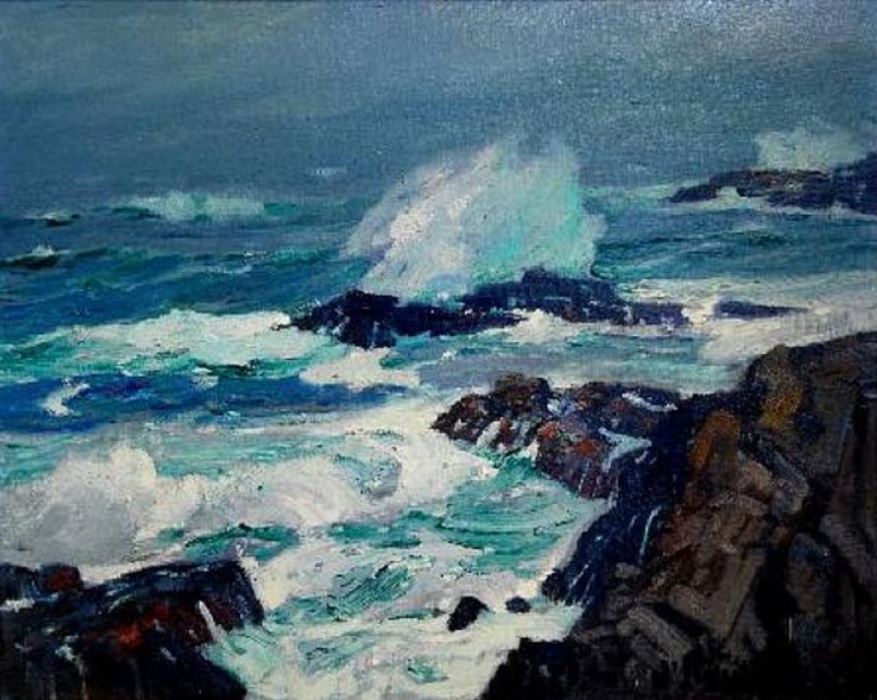 Monterey Coast by William Ritschel
1877-1917: Tom Thomson
Canadian painter Tom Thomson was one of the original members of Canada's post-impressionist movement called The Group of Seven. While his life was tragically cut short, Thomson created over four hundred paintings and sketches in his lifetime. His notable works include The Jack Pine, Northern Lake, and The West Wind.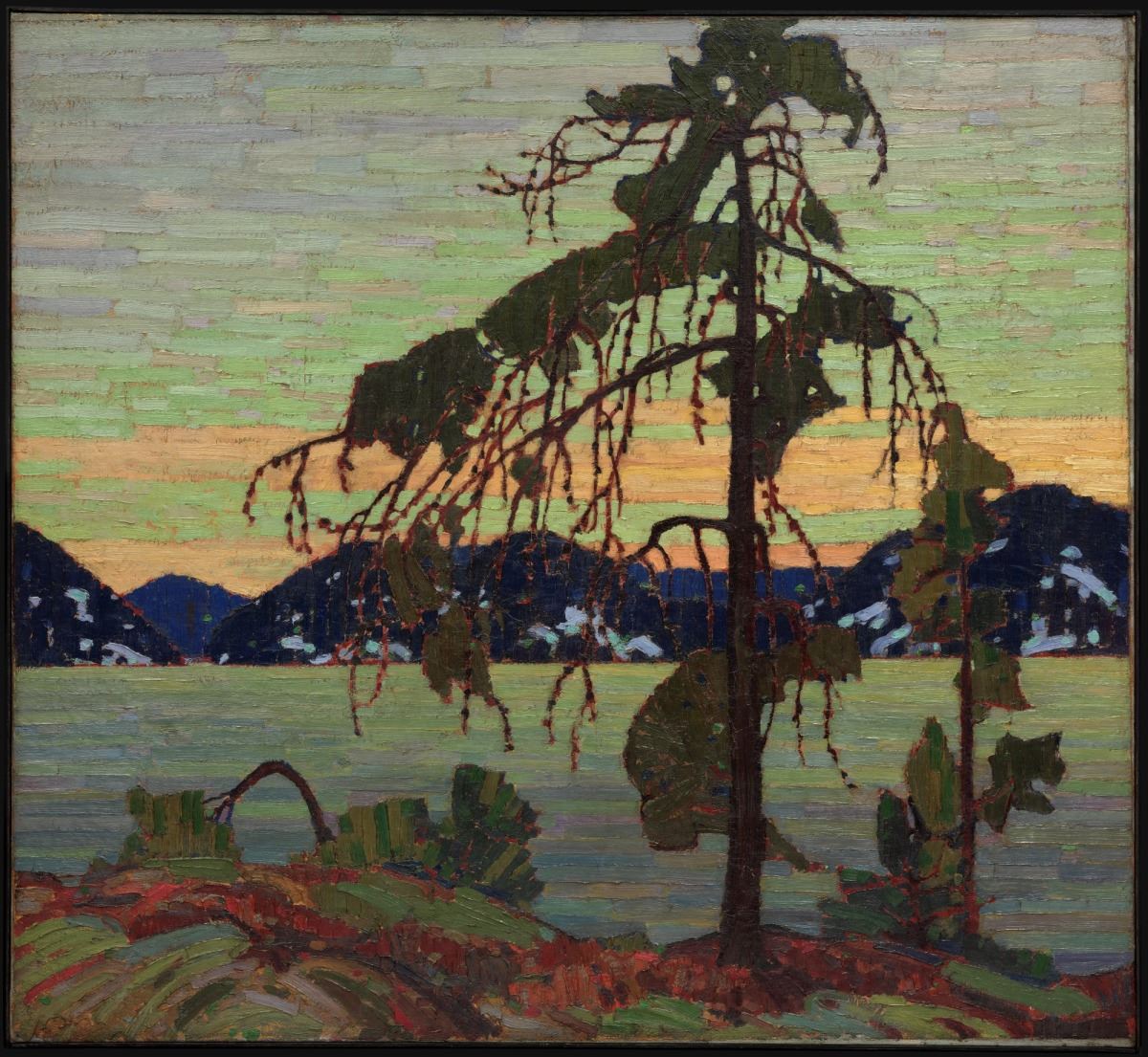 The Jack Pine by Thom Thomson

1884-1920: Amedeo Modigliani
Italian Fauvist Modigliani was not well received during his lifetime but was recognized as a great expressionist and fauvist painter after his death. Of his three hundred pieces, his notable works include Alice, Reclining Nude, and Madame Pompadour.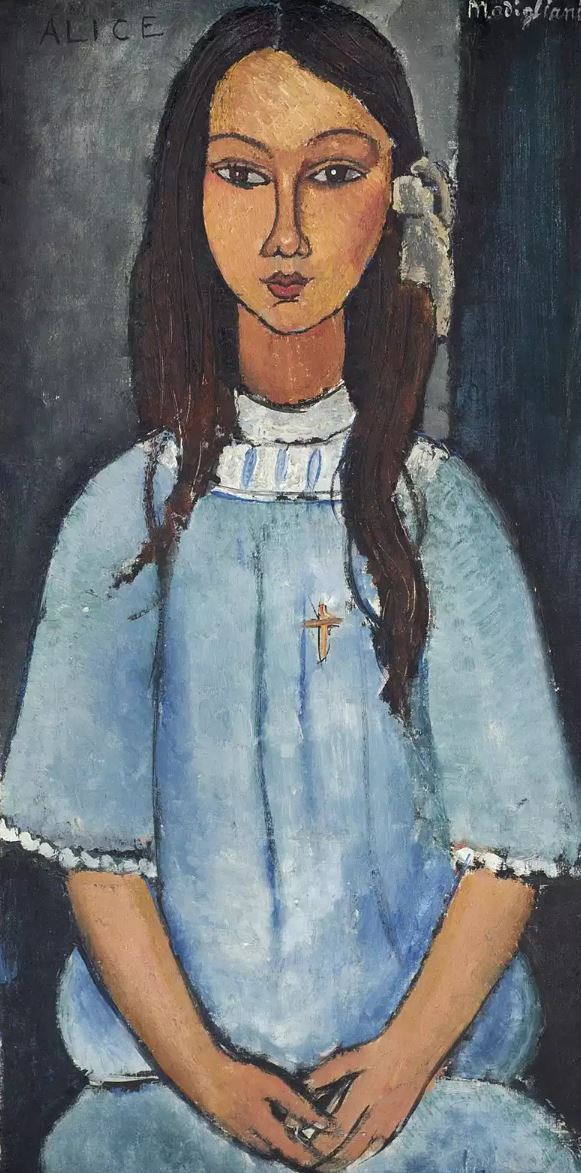 Alice by Amedeo Modigliani
1884-1947: Grace Vollmer
California impressionist Grace Vollmer painted over one hundred works in her lifetime. Her most notable works include Seated Dancer, Olive Grove, Berkeley, Still Life with Fruit, and Tulips and Watercan.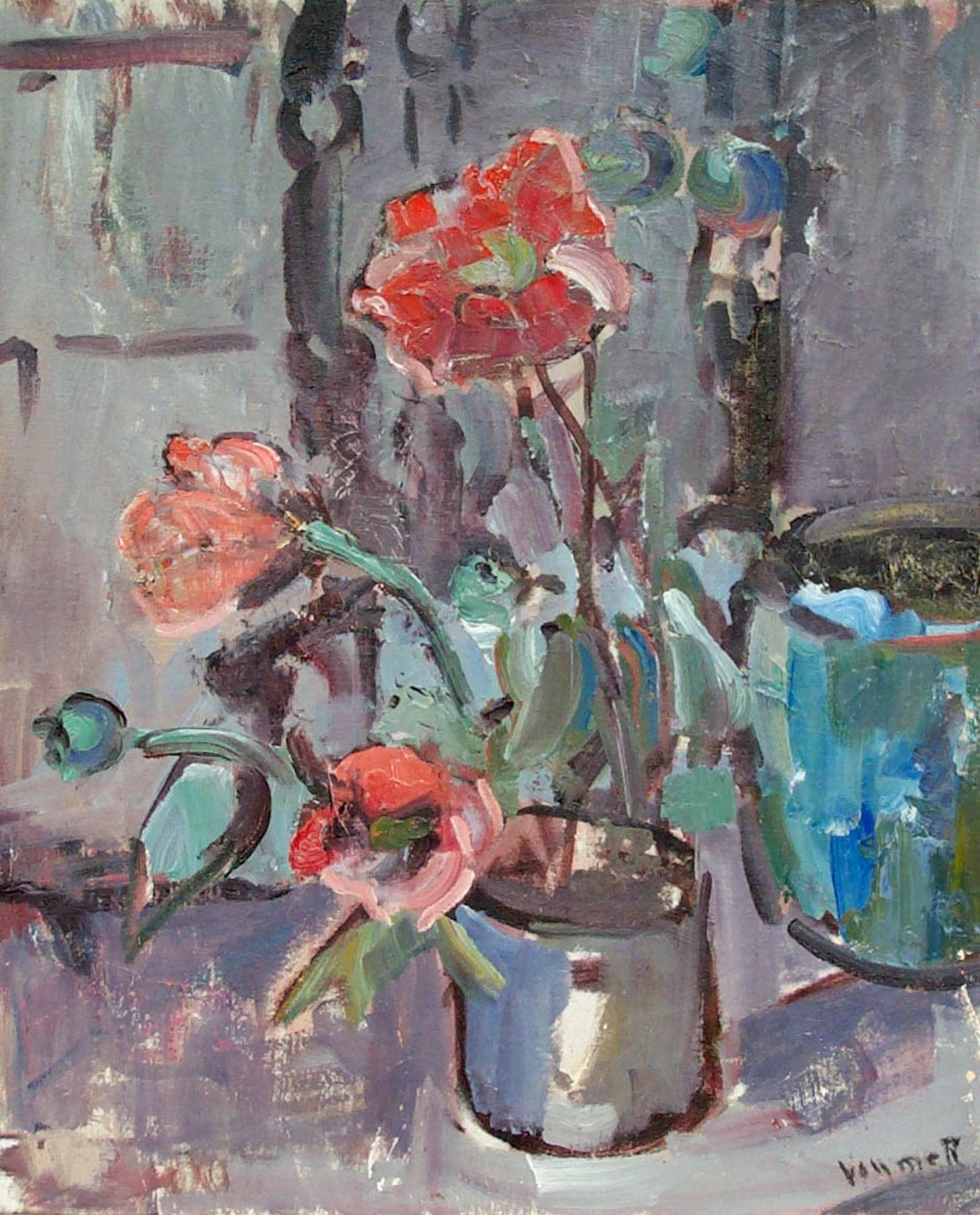 Tulips and Watercan by Grace Vollmer
1886-1957: Diego Rivera
Modern artist and mural painter Diego Rivera utilized many painting styles such as cubism and post-impressionism to create signature pieces during his lifetime. He created over one hundred works that are featured around the world. Some of his notable works include The Detroit Industry Murals, Flower Carrier, and Flower Vendor. He is also well known for his marriage to the legendary Frida Kahlo.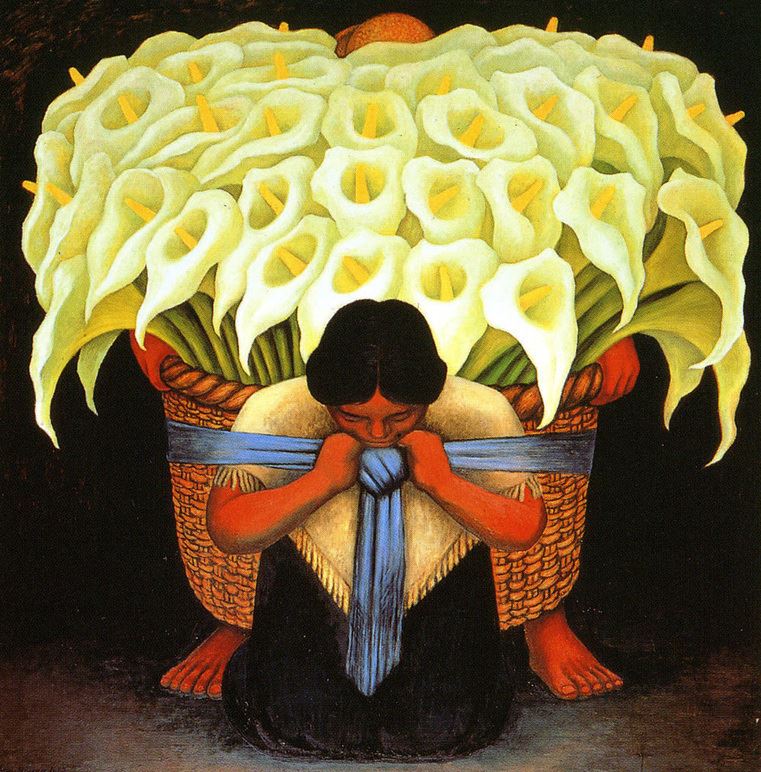 Flower Vendor by Diego Rivera

1888-1949: Frank Johnston
A member of Canada's Group of Seven, Johnston painted the Canadian landscape in a classical style. His over two hundred works include Thunderers, Woodland Tapestry, Algoma, and Moose Pond.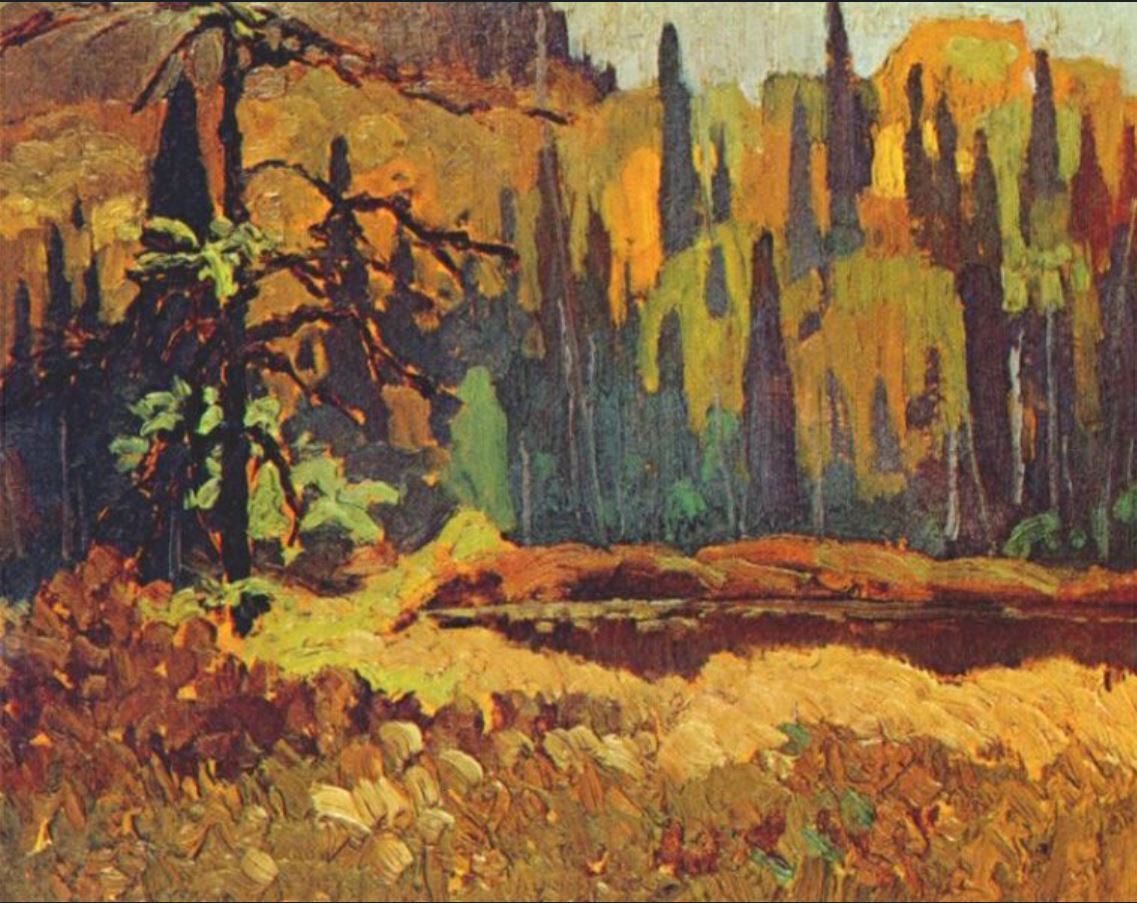 Moose Pond by Frank Johnston
1907-1954: Frida Kahlo
Kahlo was a Mexican painter of great renown. She mainly specialized in portraiture, and her art is most commonly classified as surrealist. Kahlo created about two hundred works in her lifetime. Some notable pieces include Self-Portrait with Cropped Hair, Memory, The Heart, and Self-Portrait - Time Flies.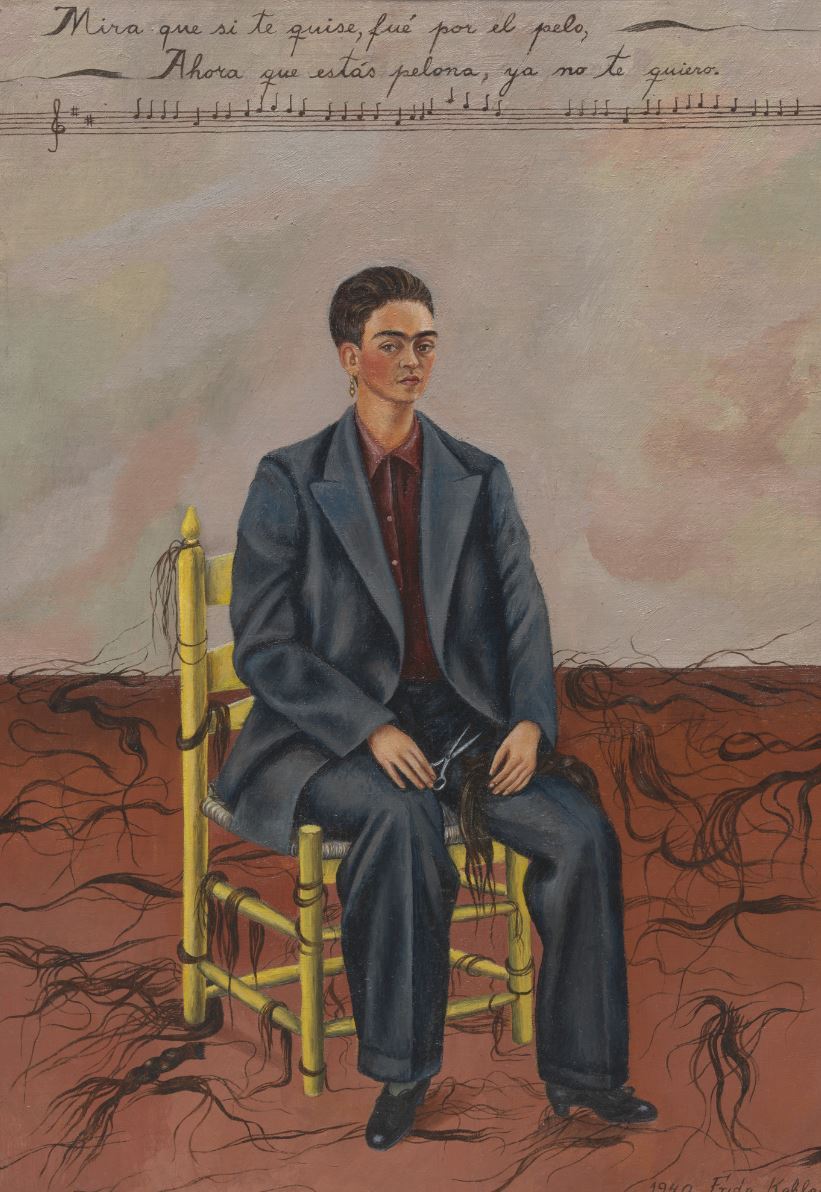 Self-Portrait with Cropped Hair by Frida Kahlo
1912-1956: Jackson Pollock
Pollock will long be remembered as a significant figure in the abstract expressionist movement. He created over three hundred works during his life. Some notable pieces include Convergence, Mural, and Free Form.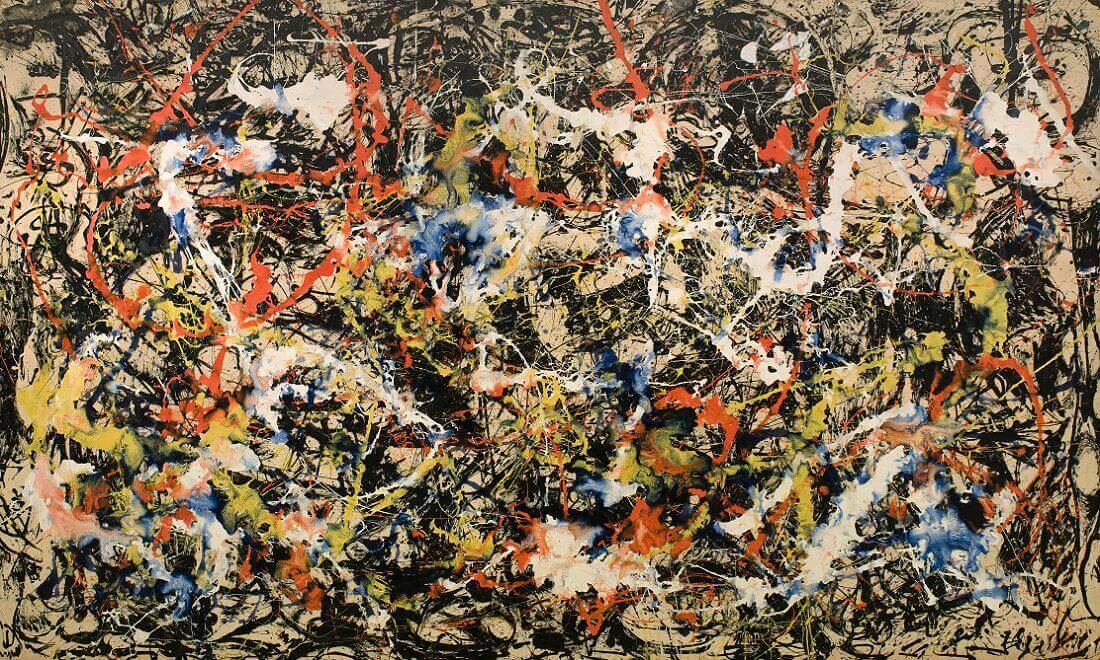 Convergence by Jackson Pollock
1960-1988: Jean-Michel Basquiat
An American street artist, Basquiat, heavily influenced the world of neo-expressionism. In his short life, he created over six hundred works of art. Some notable pieces include Self Portrait, Warrior, and Riding with Death.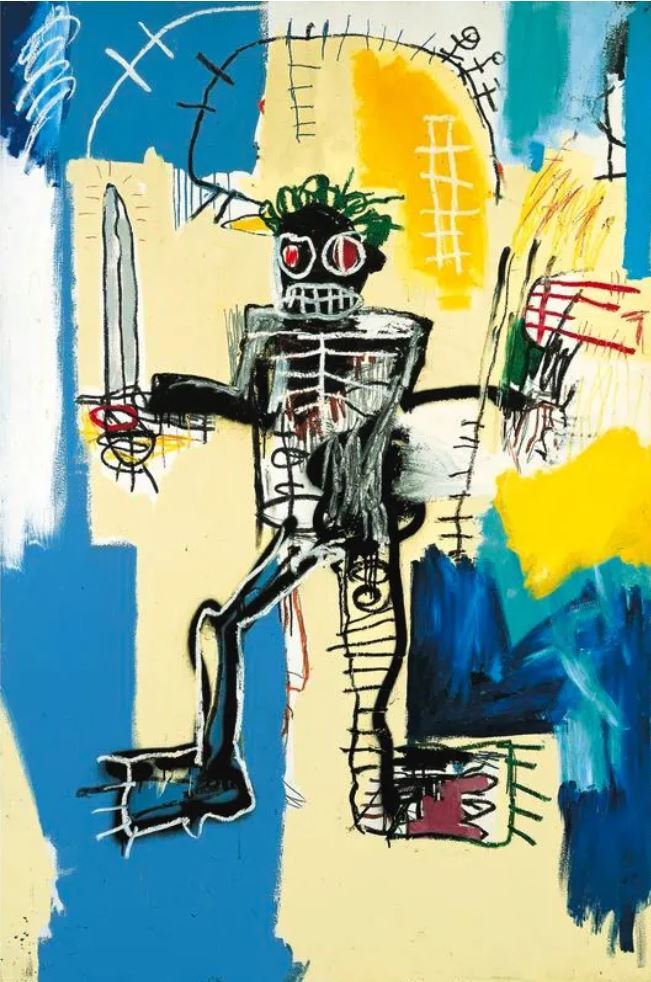 Warrior by Jean-Michel Basquiat
1957-present: Ai Weiwei
Chinese artist and activist Ai Weiwei calls his style Excessivism. His art creates commentary and discussion about Chinese and worldwide political and social issues. He has produced over seven hundred works so far in his lifetime. Notable among these works are Dropping a Han Dynasty Urn, Sunflower Seeds, and Map of China.


Sunflower Seeds by Ai Weiwei
You may be wondering where Erin Hanson figures into this list. After all, you are on the Erin Hanson Gallery website. Hanson has painted well over two thousand paintings to date and will likely paint thousands more in her lifetime. Erin very much urges aspiring artists to create in volume to hone their craft and hone in on a defined "voice" as an artist. There is nothing that will shape an artist and their abilities as much as unabashed creativity.
If you'd like to explore Erin Hanson's prodigious collection of works, click here to enjoy her painting portfolio.
Otherwise, we hope you've enjoyed this look at prolific painters of the past and present. We will be doing a deep dive into many significant painters' lives in future articles. We hope you will come back and enjoy the art and art history we share.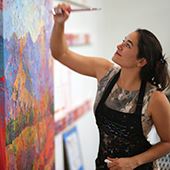 ERIN HANSON has been painting in oils since she was 8 years old. As a young artist, she worked at a mural studio creating 40-foot-tall paintings on canvas, while selling art commissions on the side. After getting a degree in Bioengineering from UC Berkeley, Erin became a rock climber at Red Rock Canyon, Nevada. Inspired by the colorful scenery she was climbing, she decided to paint one painting every week for the rest of her life. She has stuck to that decision ever since, becoming one of the most prolific artists in history. Erin Hanson's style is known as "Open Impressionism" and is now taught in art schools worldwide. With thousands of collectors eagerly anticipating her work and millions of followers online, Hanson has become an iconic, driving force in the rebirth of contemporary impressionism.

---
---