A Memorable Birthday Gift
Monday, September 14, 2020
A Commissioned Artwork Story
I sometimes get asked if I ever do commissioned work. I do love to create unique paintings that capture a specific memory or location. It is fun to work with photographs my collectors have taken and try to re-capture the magic from that moment in time.
Recently I finished a commission of Mt. Fuji, Japan. The collector came to me with a sweet and inspiring story: the painting would be a gift for his wife for their 50th wedding anniversary. Many years earlier they had spent a memorable vacation on Lake Kawachugi, across from Mt. Fuji. After they arrived, they waited all day to see the famous mountain, but the thick fog prevented them from seeing across the lake. Finally, early the next morning, the fog cleared and the sun rose across a bright, crisp vista. The husband woke up his wife, and she came out onto the balcony wrapped in a sheet. Together they watched the sun rise over the distant volcano. It was a spiritual moment they never forgot.
My job as the artist was to re-capture the magic. You can see the painting I created above. Here are more behind-the-scenes photos as the husband prepared to present his wife with the painting, on the anniversary trip he planned, to Mt. Fuji itself! I think he wins the prize for Husband of the Year.
"It was such an incredible moment!
She had no idea, and was completely overwhelmed
with the beauty of your painting, Erin!

"It was so amazing to watch the hues of the painting change
as the afternoon light faded into the evening and night.
Erin, you really captured that moment perfectly,
and we'll treasure it forever."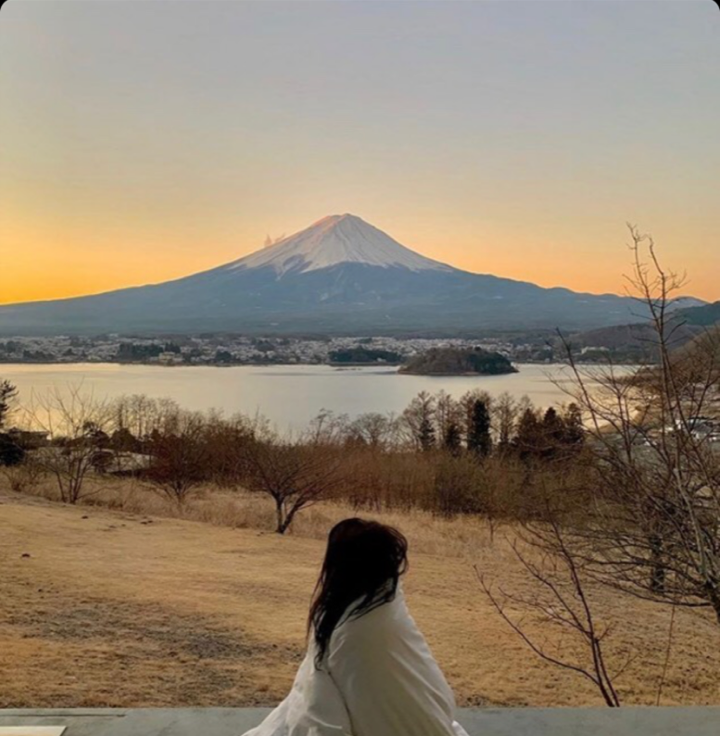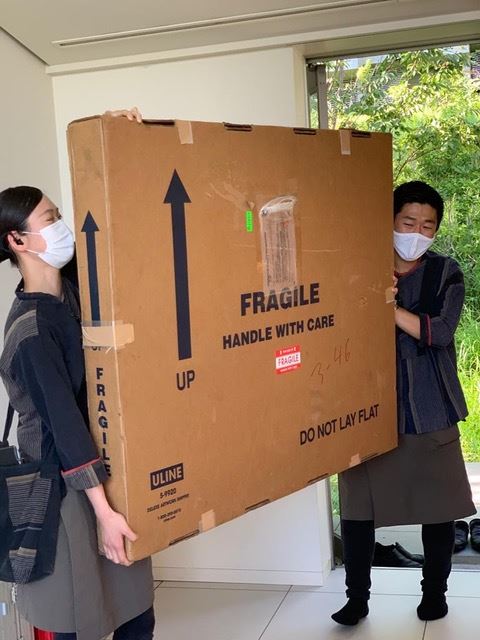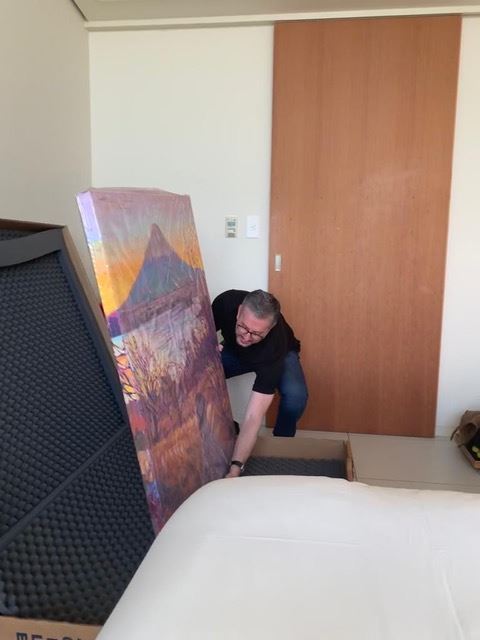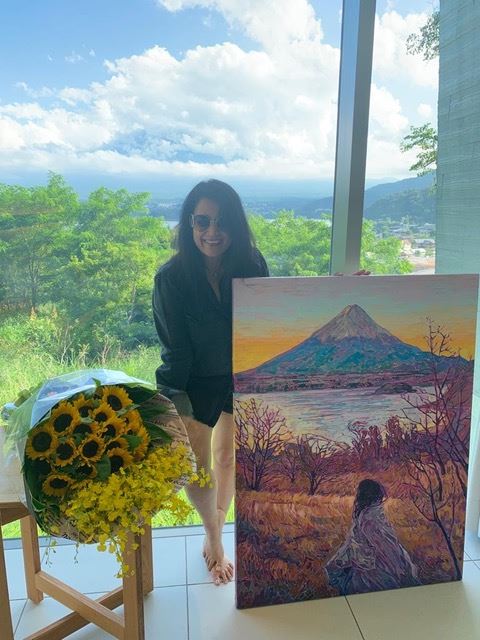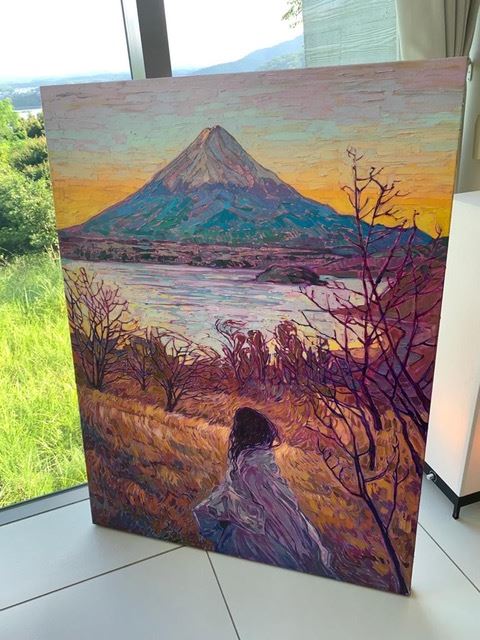 Contact Us for More Information About Commissioned Pieces.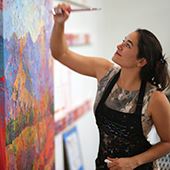 ERIN HANSON has been painting in oils since she was 8 years old. As a young artist, she worked at a mural studio creating 40-foot-tall paintings on canvas, while selling art commissions on the side. After getting a degree in Bioengineering from UC Berkeley, Erin became a rock climber at Red Rock Canyon, Nevada. Inspired by the colorful scenery she was climbing, she decided to paint one painting every week for the rest of her life. She has stuck to that decision ever since, becoming one of the most prolific artists in history. Erin Hanson's style is known as "Open Impressionism" and is now taught in art schools worldwide. With thousands of collectors eagerly anticipating her work and millions of followers online, Hanson has become an iconic, driving force in the rebirth of contemporary impressionism.

---
---