Erin Hanson Face Masks
Featured in Carmel Pine Cone
Thursday, June 11, 2020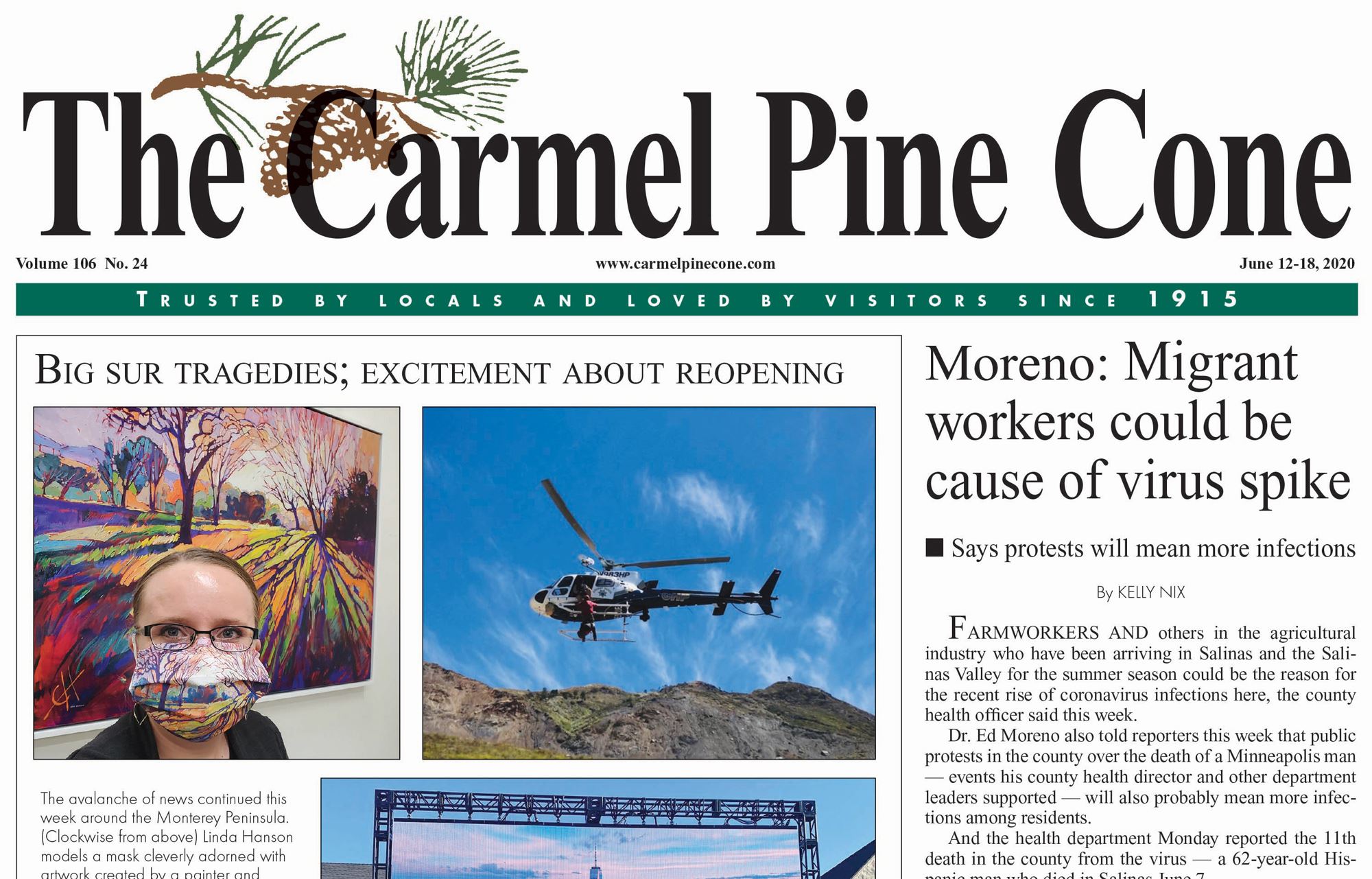 Artist Turns Paintings into Face Masks
Reprinted from Carmel Pine Cone
Offering a new twist on functional art, a painter who recently opened a gallery downtown just unveiled a series of face masks adorned with colorful local scenes.
"We sold 300 masks the first day we released them and they have been selling steadily ever since," said Erin Hanson, who opened a gallery in November on San Carlos between Fifth and Sixth.
Selling for $15 each on her website, the masks, at least for now, are being given away to those who visit the gallery.
The masks not only show off Hanson's striking paintings but offer at least one line of defense against the spread of coronavirus. "Our collectors and fans love being able to wear something aesthetic that shows off their love of color and nature, while still protecting themselves when they go outside," the painter and gallery owner told The Pine Cone.
Hanson started producing the masks a few weeks ago. So far she's made them with 30 different designs, including ones that showcase the beauty of Big Sur and Carmel.
"I license my work through Fine Art America, and they started offering artwork-printed face mask through their website," she explained. "I immediately jumped on the idea and selected a few dozen paintings that I thought would work well as masks."
You can add beauty to your mask-wearing experience by purchasing your own Erin Hanson mask. Click here to shop!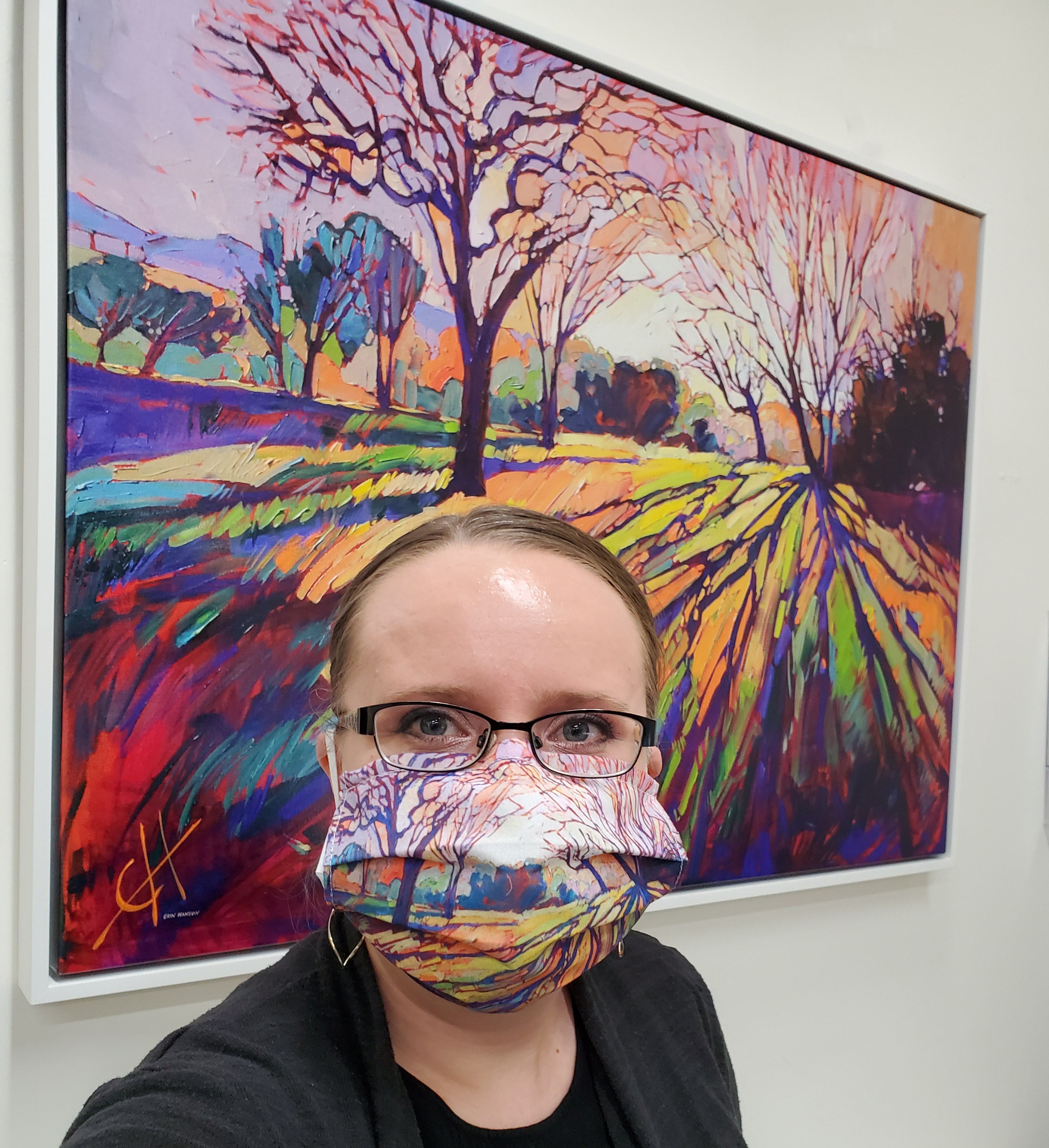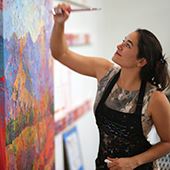 ERIN HANSON has been painting in oils since she was 8 years old. As a young artist, she worked at a mural studio creating 40-foot-tall paintings on canvas, while selling art commissions on the side. After getting a degree in Bioengineering from UC Berkeley, Erin became a rock climber at Red Rock Canyon, Nevada. Inspired by the colorful scenery she was climbing, she decided to paint one painting every week for the rest of her life. She has stuck to that decision ever since, becoming one of the most prolific artists in history. Erin Hanson's style is known as "Open Impressionism" and is now taught in art schools worldwide. With thousands of collectors eagerly anticipating her work and millions of followers online, Hanson has become an iconic, driving force in the rebirth of contemporary impressionism.

---
---