What is a Painting Style?
Article by Erin Hanson
Sunday, January 1, 2023
I started painting one painting a week about sixteen years ago. I had just moved to Las Vegas to rock climb at Red Rock Canyon, and I instantly fell in love with its red and orange sandstone cliffs. I decided I could paint nothing but landscapes for the rest of my life.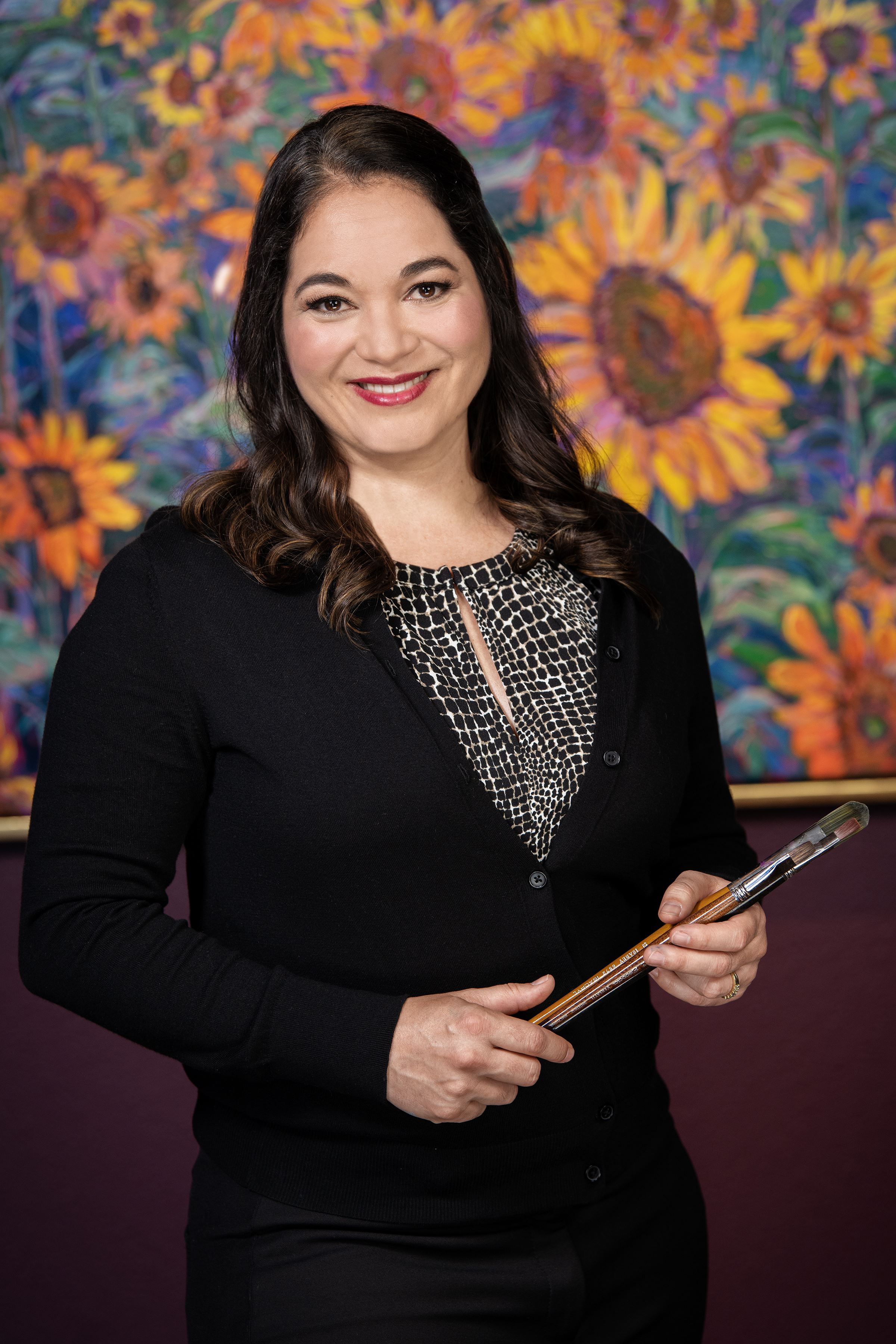 Although I had been painting in oils since age eight, I hadn't yet developed a distinctive style. My subjects and media varied widely, from watercolor and ink Batman comics to delicately detailed colored pencil drawings of bird feathers. I painted everything from abstracts to portraits to carefully shaded pencil drawings.
After making the decision to paint one painting a week (and often more than one painting per week), it was like learning to paint all over again. I had never painted brightly-colored landscapes before, but waking up before dawn and watching the sun rise over Red Rock Canyon inspired me to fill my palette with cadmium orange and yellow, alizarin crimson and magenta. I wanted my paintings to pulse with color like the desert landscape I had learned to love.
The traditional method of painting in oils that I had been taught involved lots of waiting for painting layers to dry, breathing in turpentine, brush cleaning, laying down more washes, making minor changes, waiting for the painting to dry, and scrubbing paint around on the palette into a muddy mess.
I didn't believe the highly textural and richly colored red rocks could be captured with such methods.
Instead, I experimented with pre-mixing my entire palette of colors using a palette knife, before I ever picked up a brush to paint. I could then use my brush to scoop pure color and lay the brush strokes side-by-side, without layering. This gave my paintings an exciting feel, a fresh and outdoorsy feel, a textural and colorful feel.
After creating about fifty paintings with this technique, modifying and experimenting all the while, I felt like I was starting to get the hang of how to capture red rock landscape on canvas. The thickly applied brush strokes met together like the different planes of rock faces, each plane a different color depending the angle it was facing the sun.
Through trial and error, I discovered which five colors I could mix together in any combination without getting muddy. Using only these five primary colors, I could mix thousands of variations.
Once, I sanded down an old painting to paint over it, and instead of covering it over with white gesso, I decided to paint right over the top of the old painting. I was enthralled with how the color of the previous painting peeked out in between my brush strokes, and from then on, I deliberately primed my canvases with bright shades of color.
After painting a few hundred oil paintings, I fell into a groove with my painting technique. I fell into a groove with how I held my brush, how I applied my underpainting, how I chose my light and shadow colors, how I painted clouds, how I painted water, how I captured the bark on trees.
I came up with rules for myself, like "try not to overlap any brush strokes," and "get it right the first time," and "don't make any changes to the painting after it has been signed."
The more paintings I completed, the more a unique painting style emerged, one that was exclusively "Erin Hanson." Finally, I came up with a name for my style: Open Impressionism.
What is a painting style? It is the grooves of habit an artist creates by practicing their craft for t­housands of hours. It is what makes their creations unique.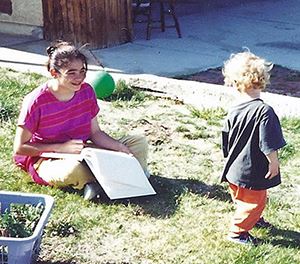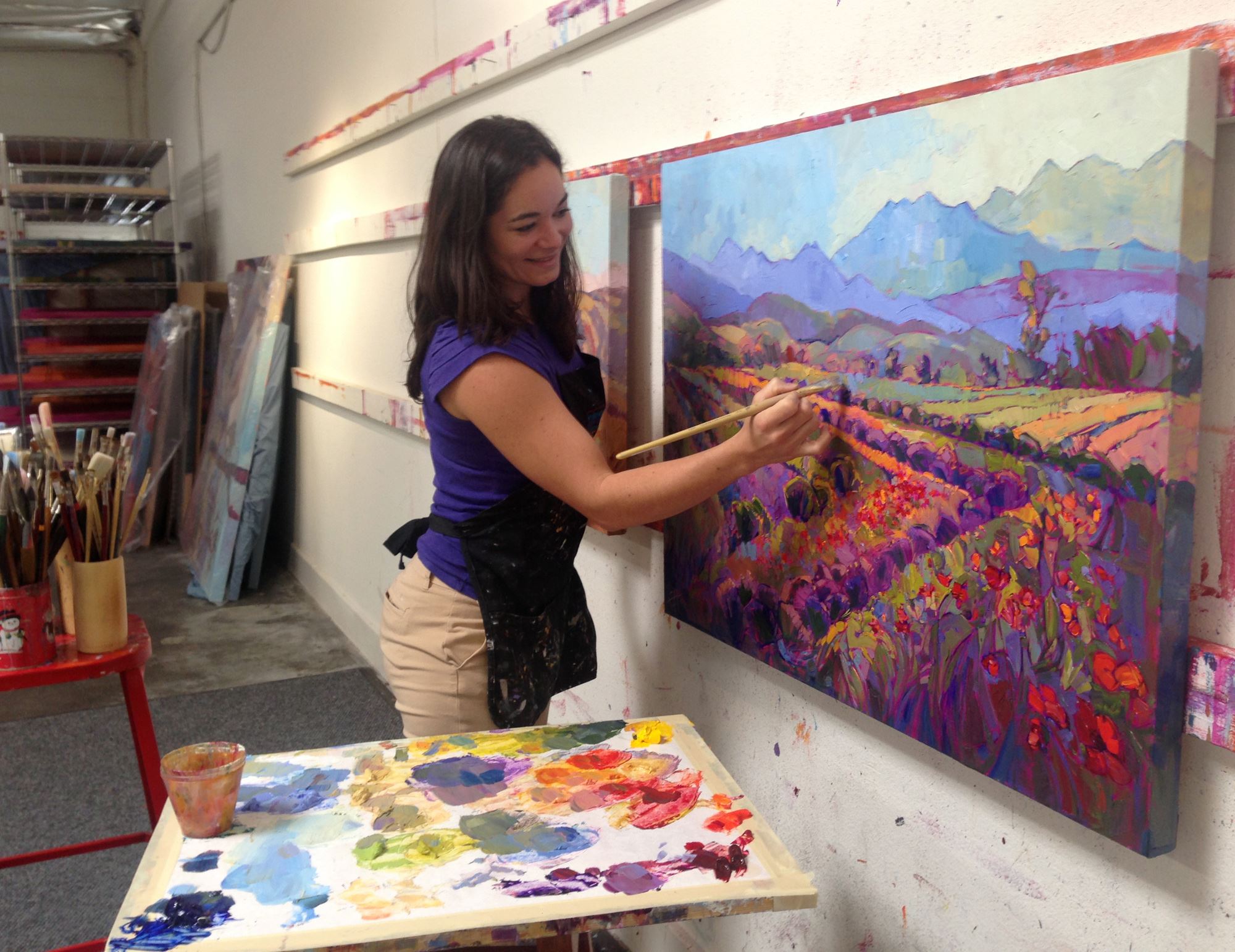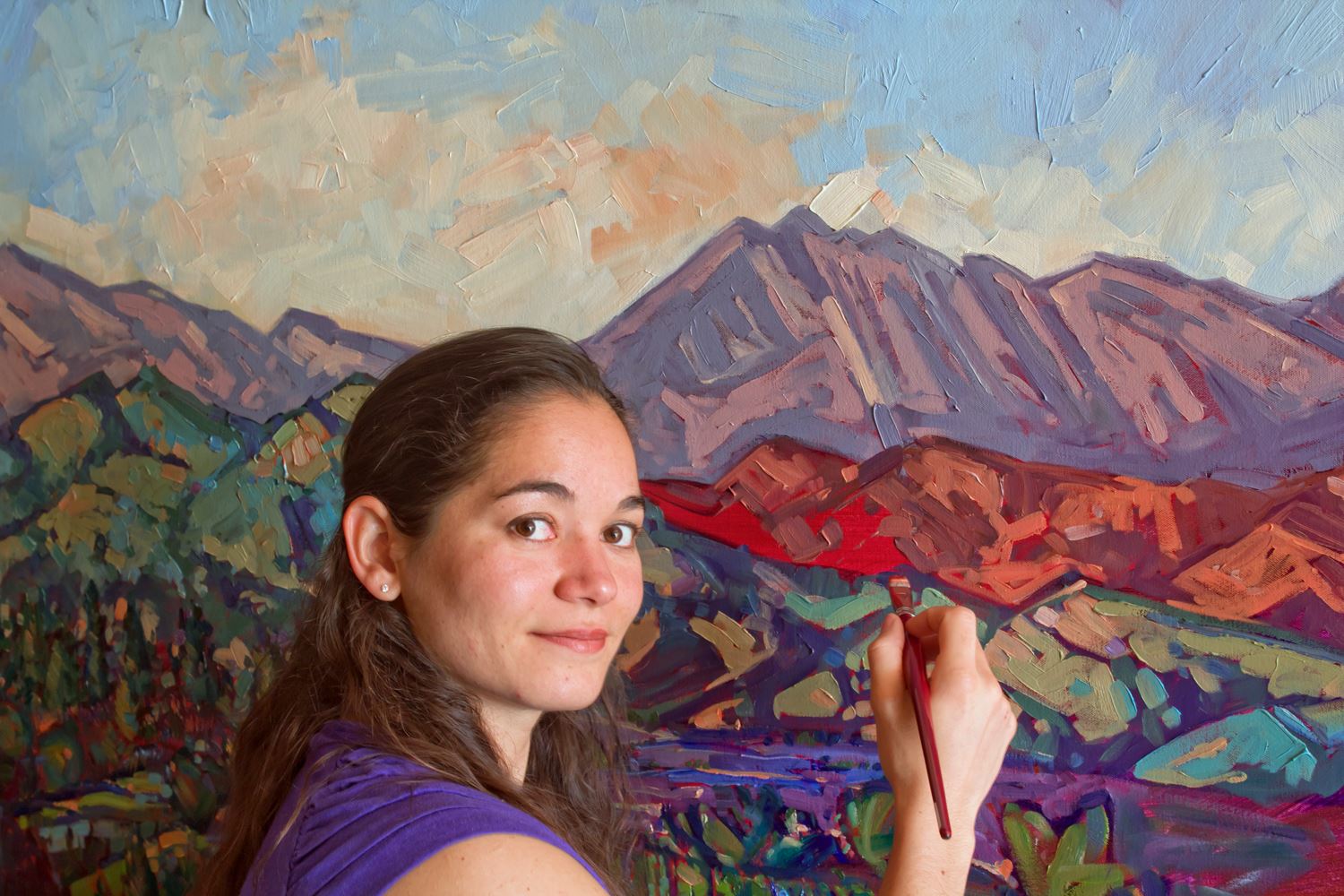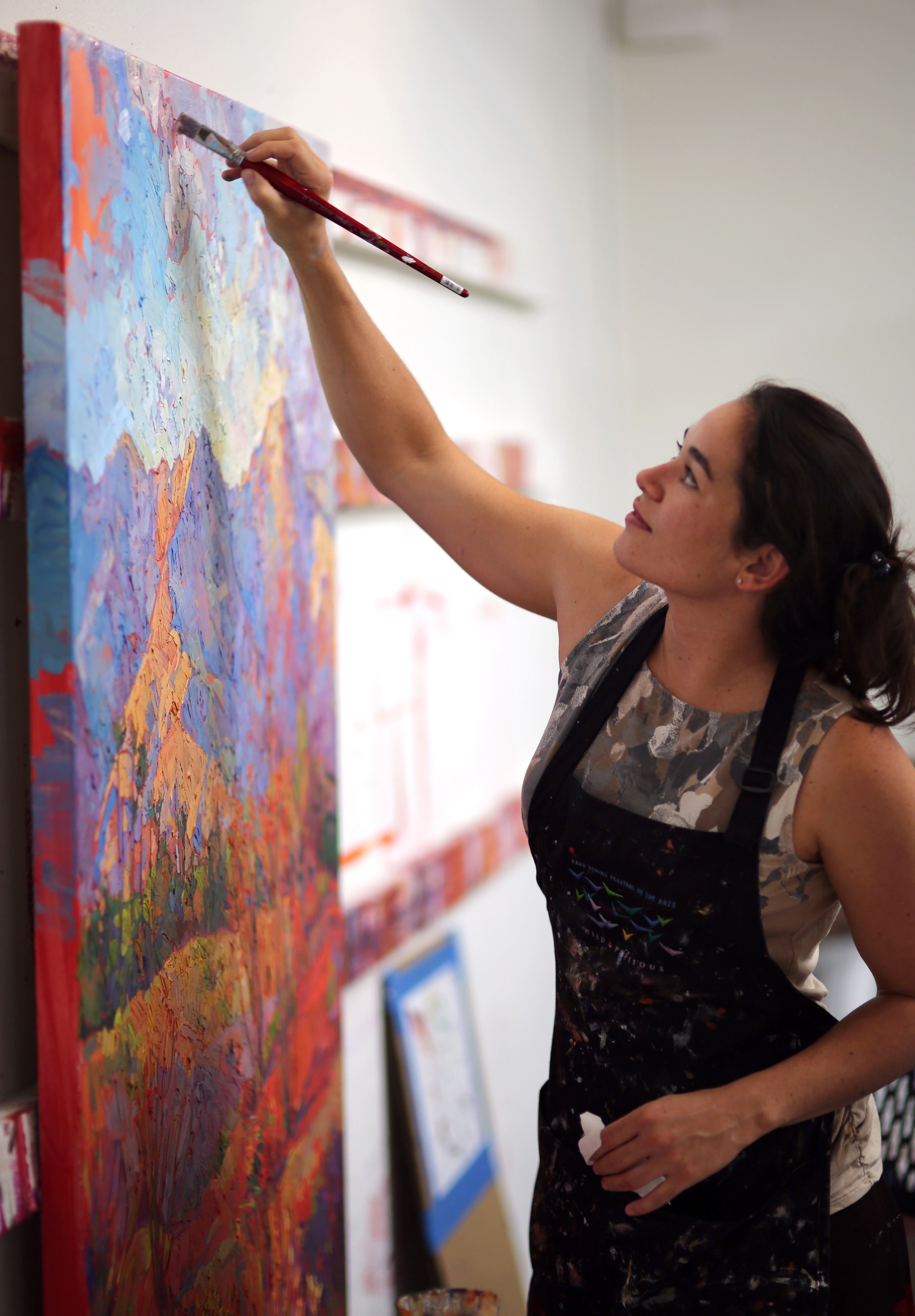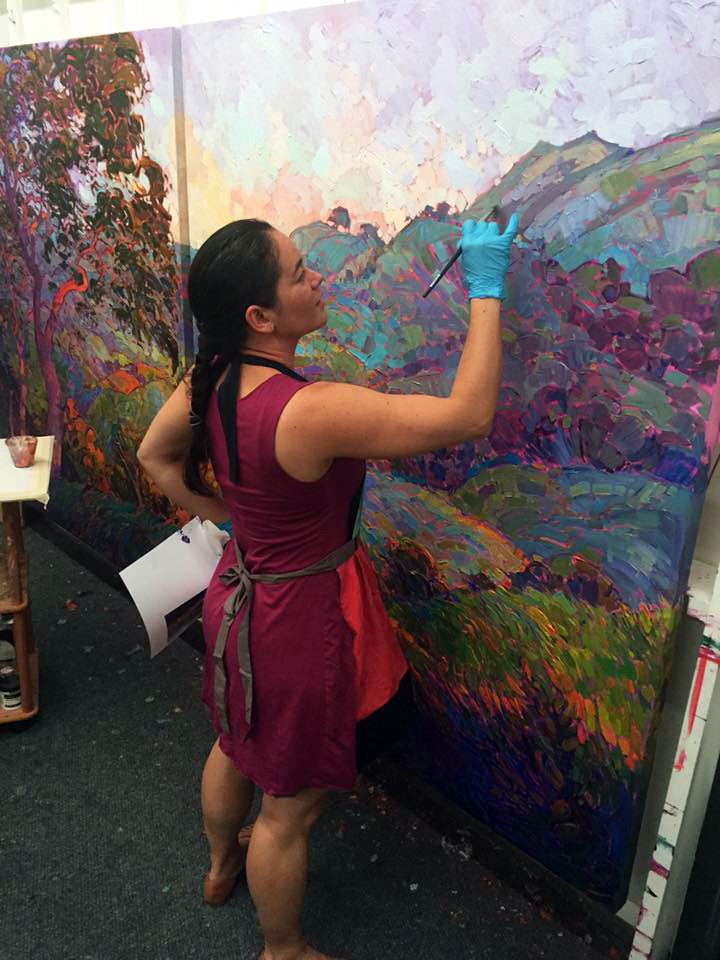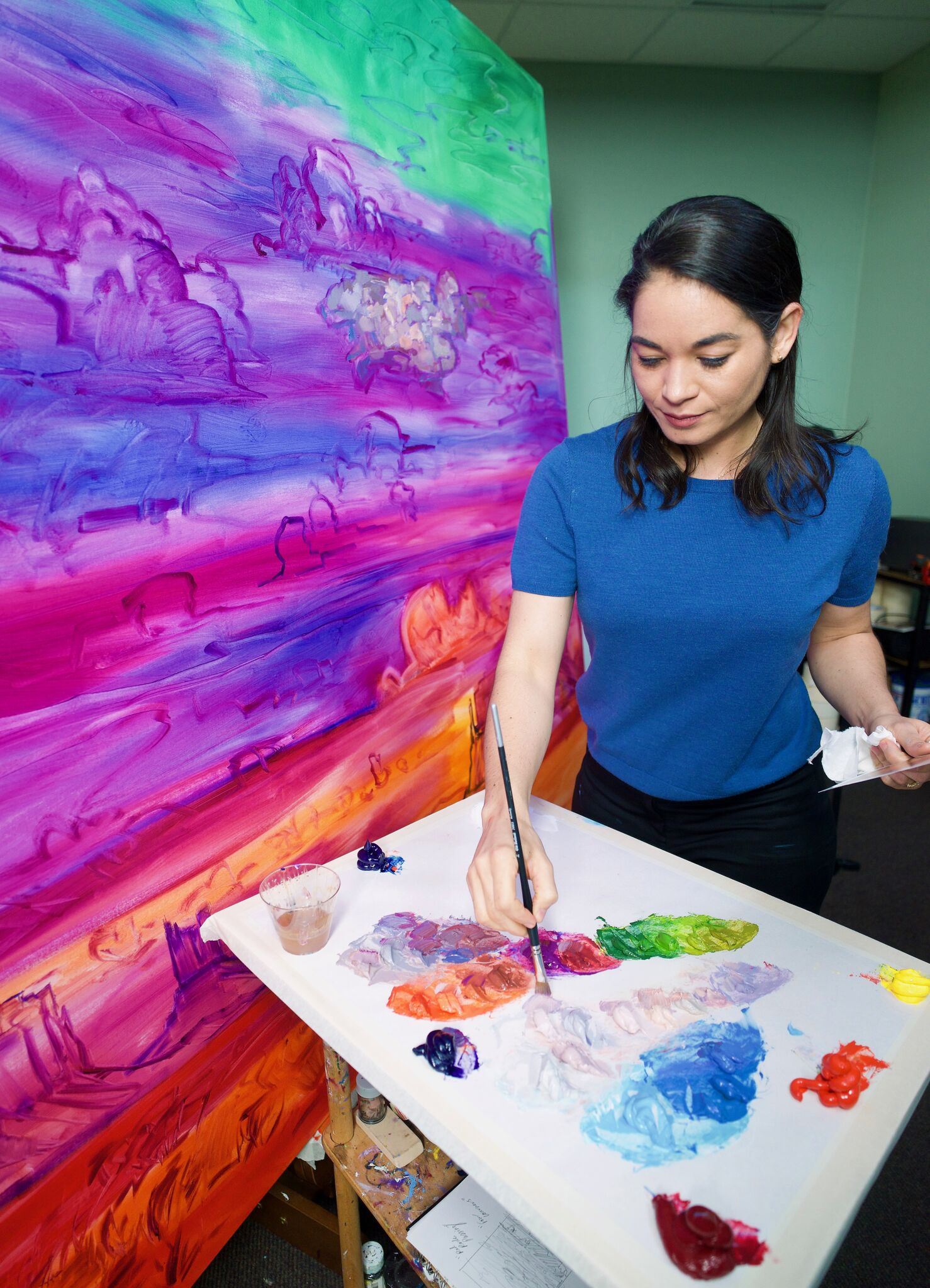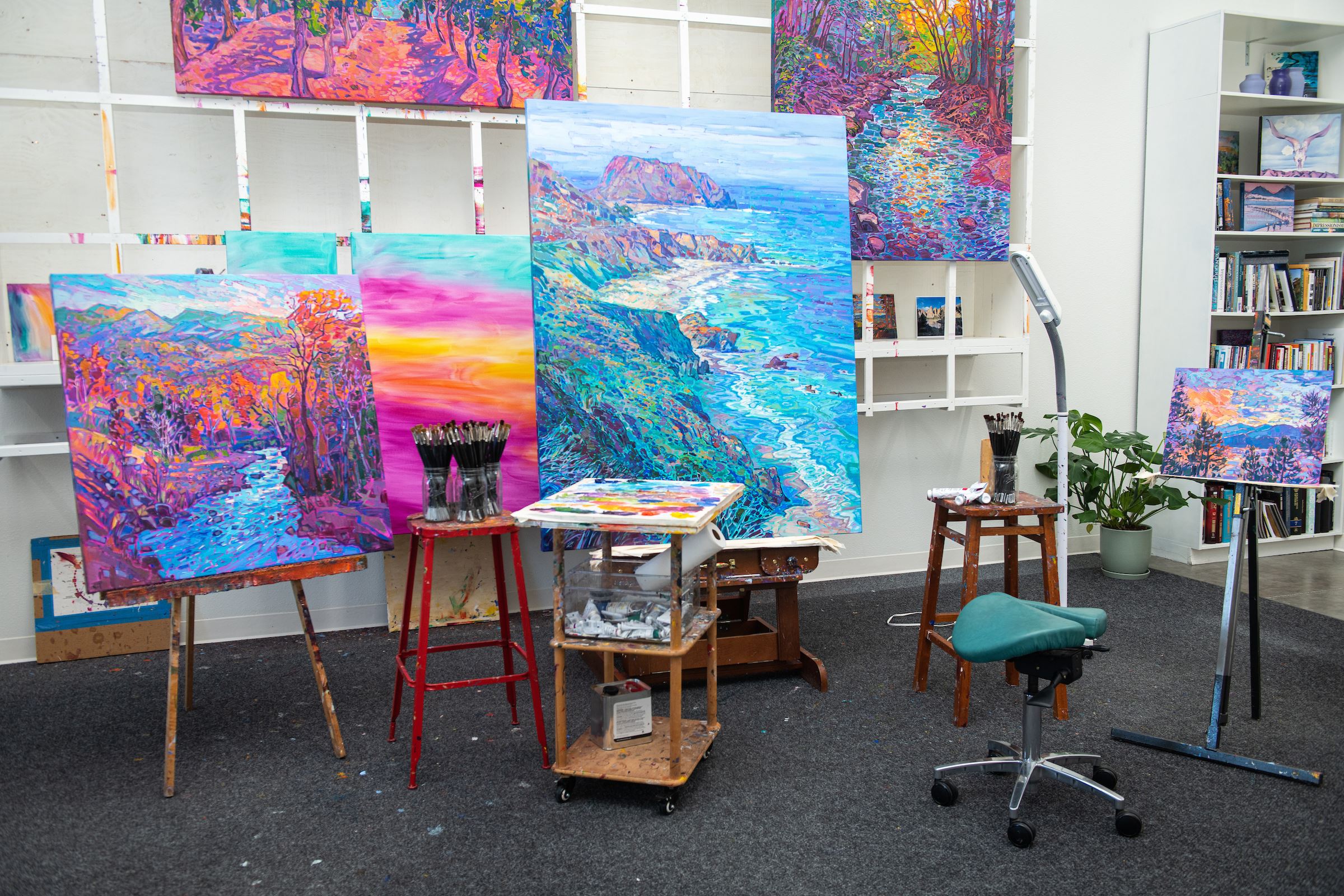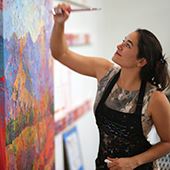 ERIN HANSON has been painting in oils since she was 8 years old. As a young artist, she worked at a mural studio creating 40-foot-tall paintings on canvas, while selling art commissions on the side. After getting a degree in Bioengineering from UC Berkeley, Erin became a rock climber at Red Rock Canyon, Nevada. Inspired by the colorful scenery she was climbing, she decided to paint one painting every week for the rest of her life. She has stuck to that decision ever since, becoming one of the most prolific artists in history. Erin Hanson's style is known as "Open Impressionism" and is now taught in art schools worldwide. With thousands of collectors eagerly anticipating her work and millions of followers online, Hanson has become an iconic, driving force in the rebirth of contemporary impressionism.

---
---