Behind-the-Art: Cherry in Bloom
The Feeling of Spring
Thursday, June 1, 2023
Introducing... Cherry in Bloom, Erin Hanson's second-largest canvas (to date). This new epic measures 80 x 100 inches (6.5 x 8.3 feet) and stands over a foot taller than the artist herself.
Flowering tree blossoms historically hold a special place amongst the art greats. These blossoms have transfixed artists ranging from van Gogh to Damien Hirst for hundreds of years. Inspired by fruit tree blooms in Oreong's wine country, Erin has become enamored with cherry blossoms as well.
This piece is inspired by a local Oregon scene Hanson spotted not too far from her wine country estate. Cherry blossoms typically last for about a week, and then as quickly as they graced us, their petals fall like snow, and the wait starts for their next bloom.
Let's take a look at the evolution of this newest painting...
Title: Cherry in Bloom
Date of Creation: 2023
Height: 80"
Length: 100"
Medium: Oil
Support: Canvas
Created By: Erin Hanson

C H E R R Y
i n B L O O M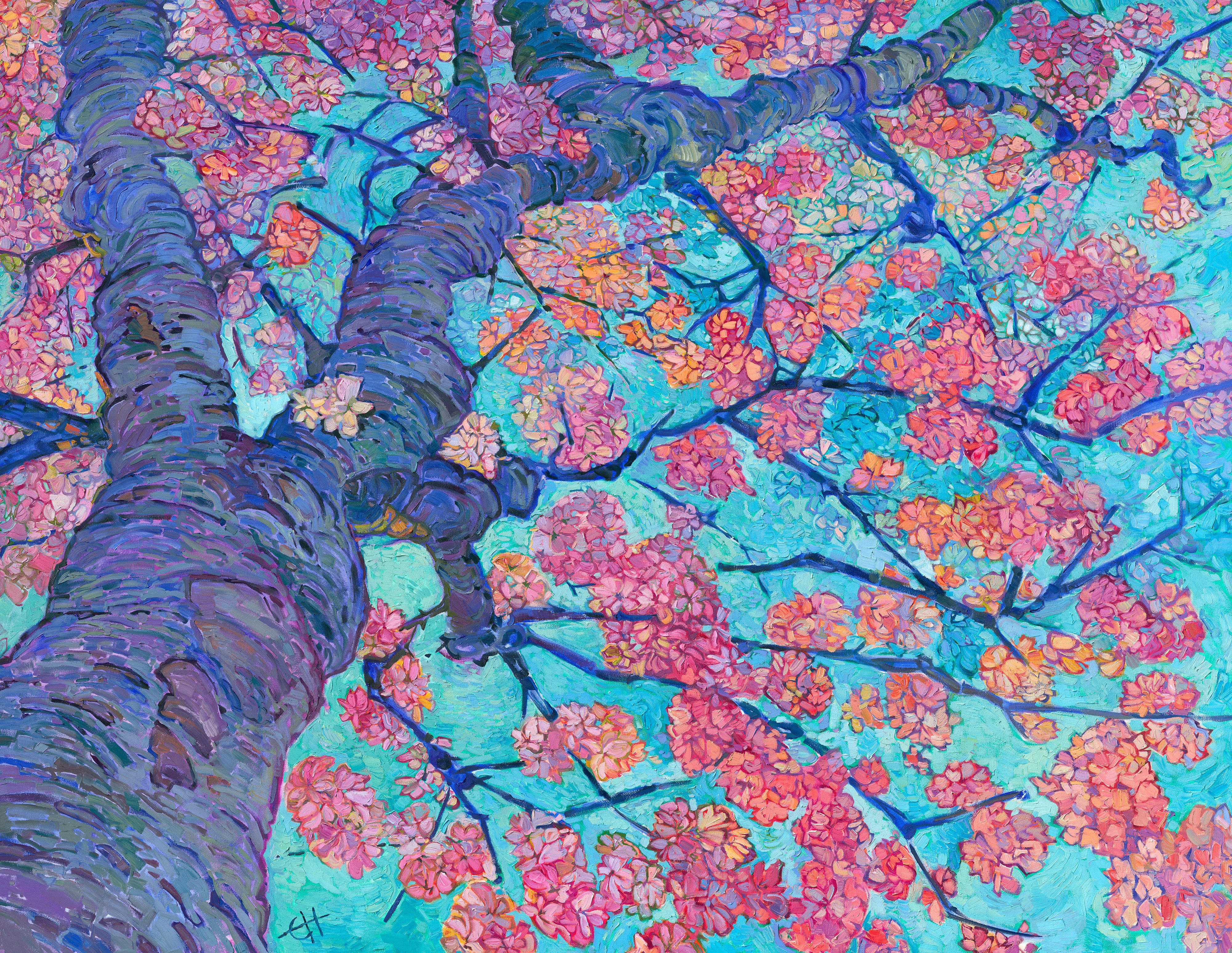 - in PROGRESS -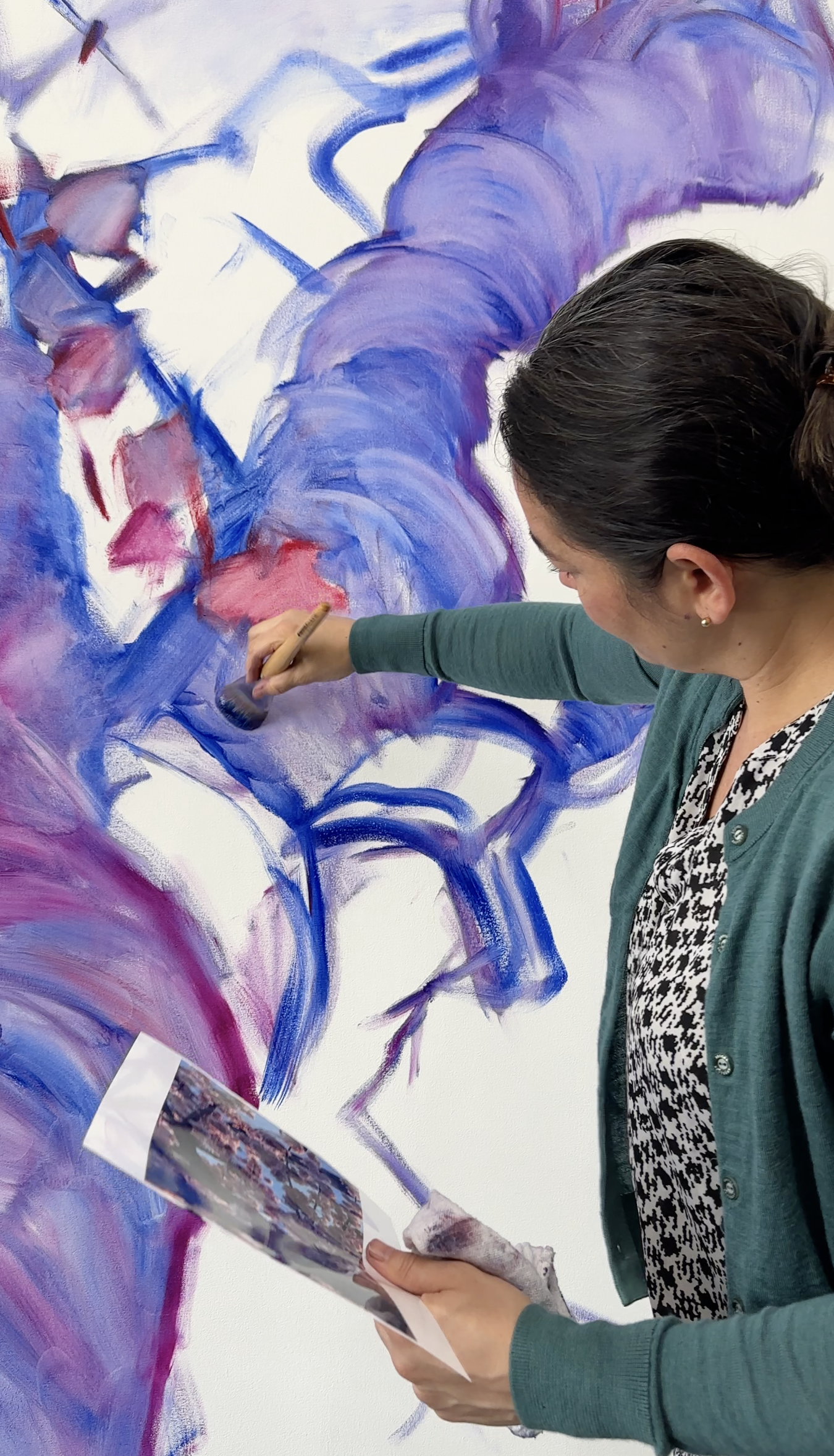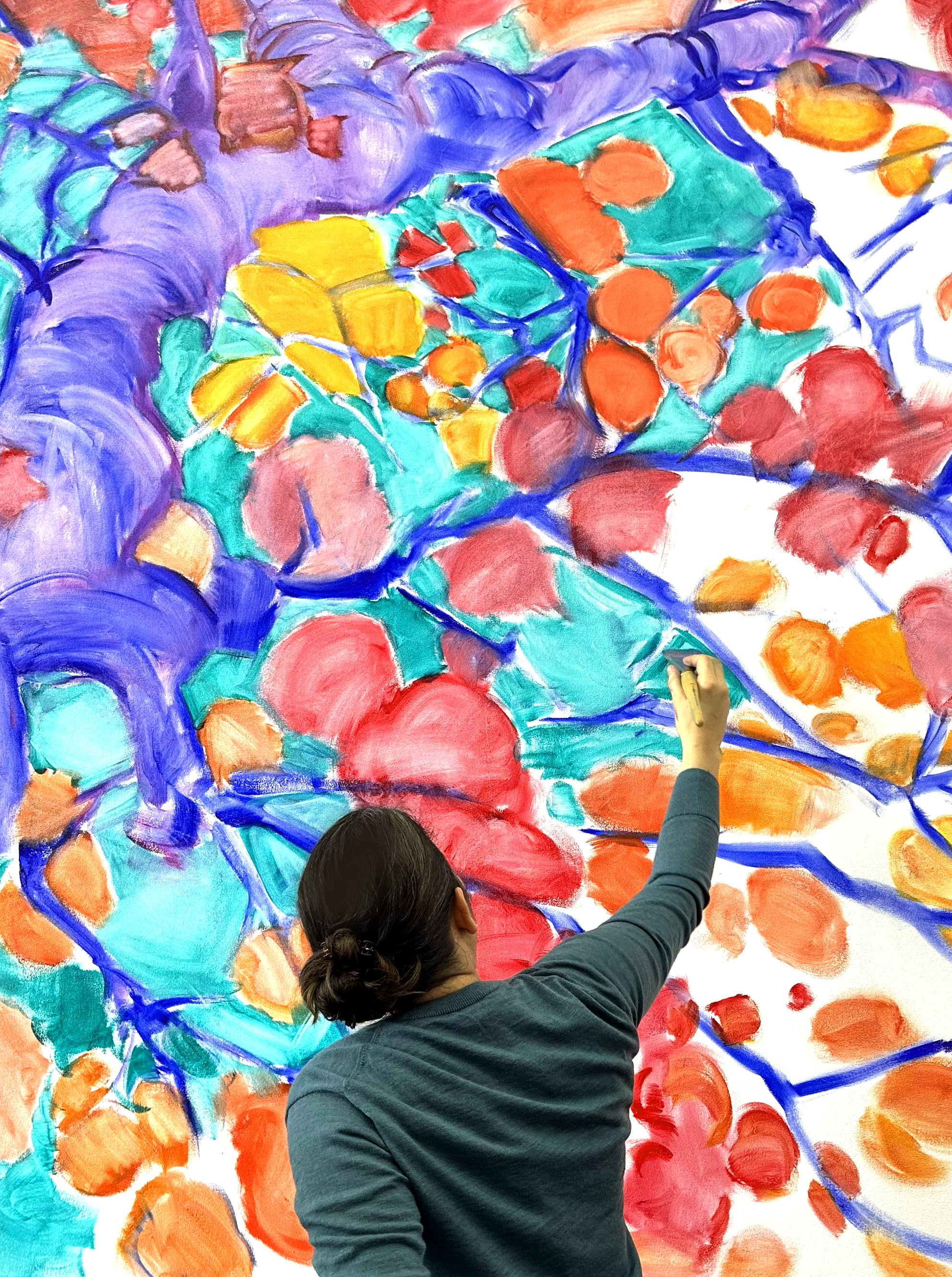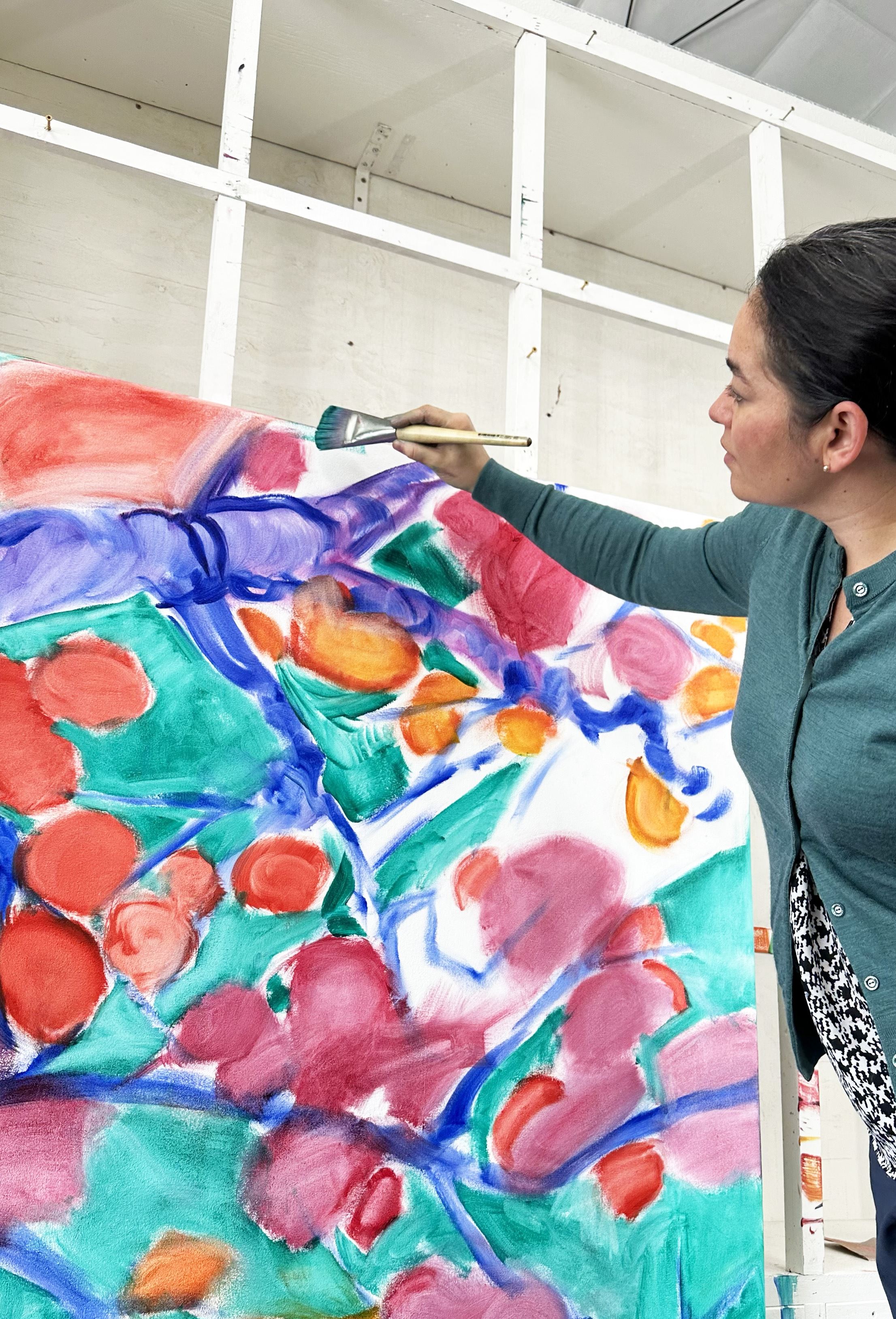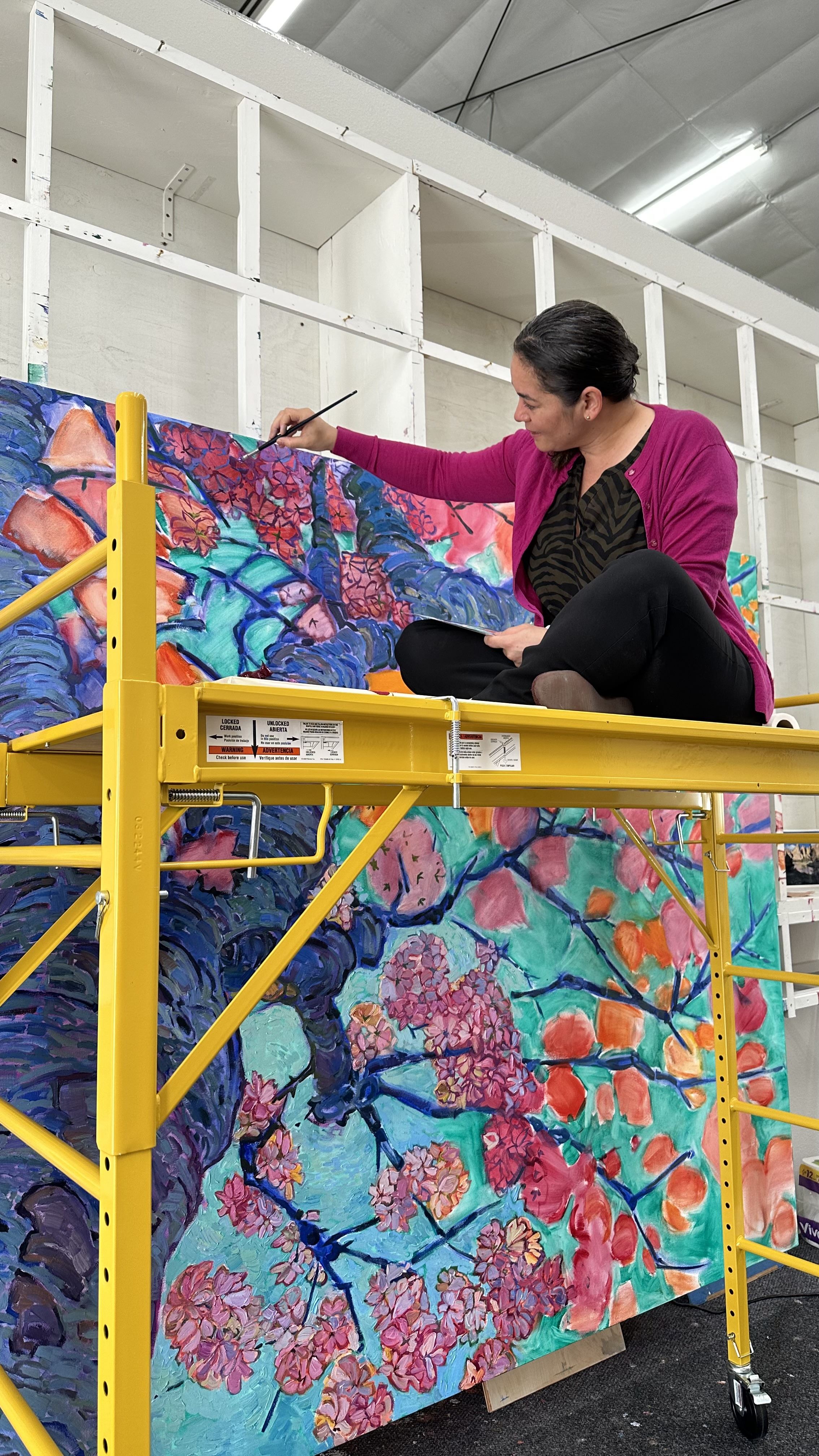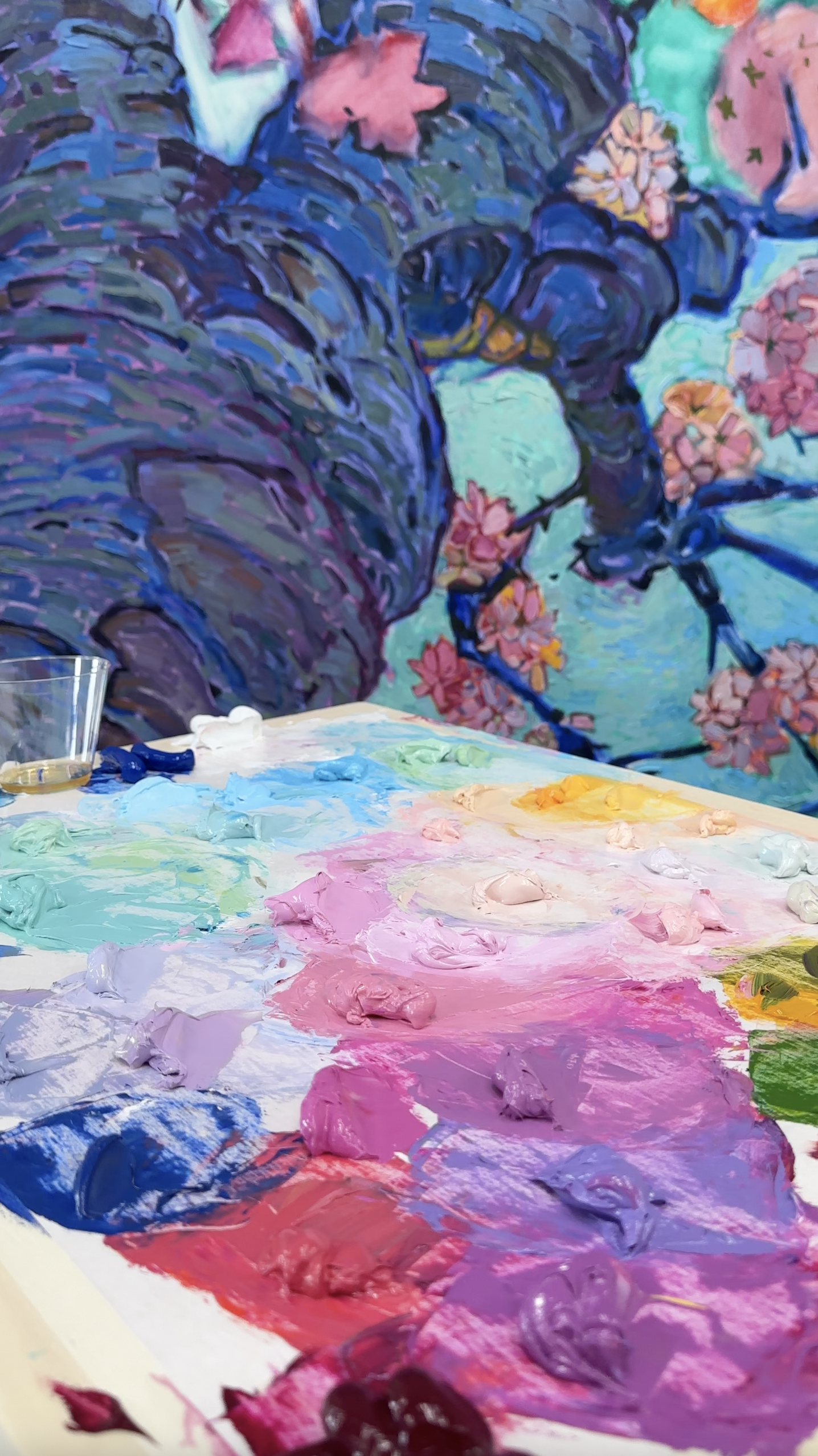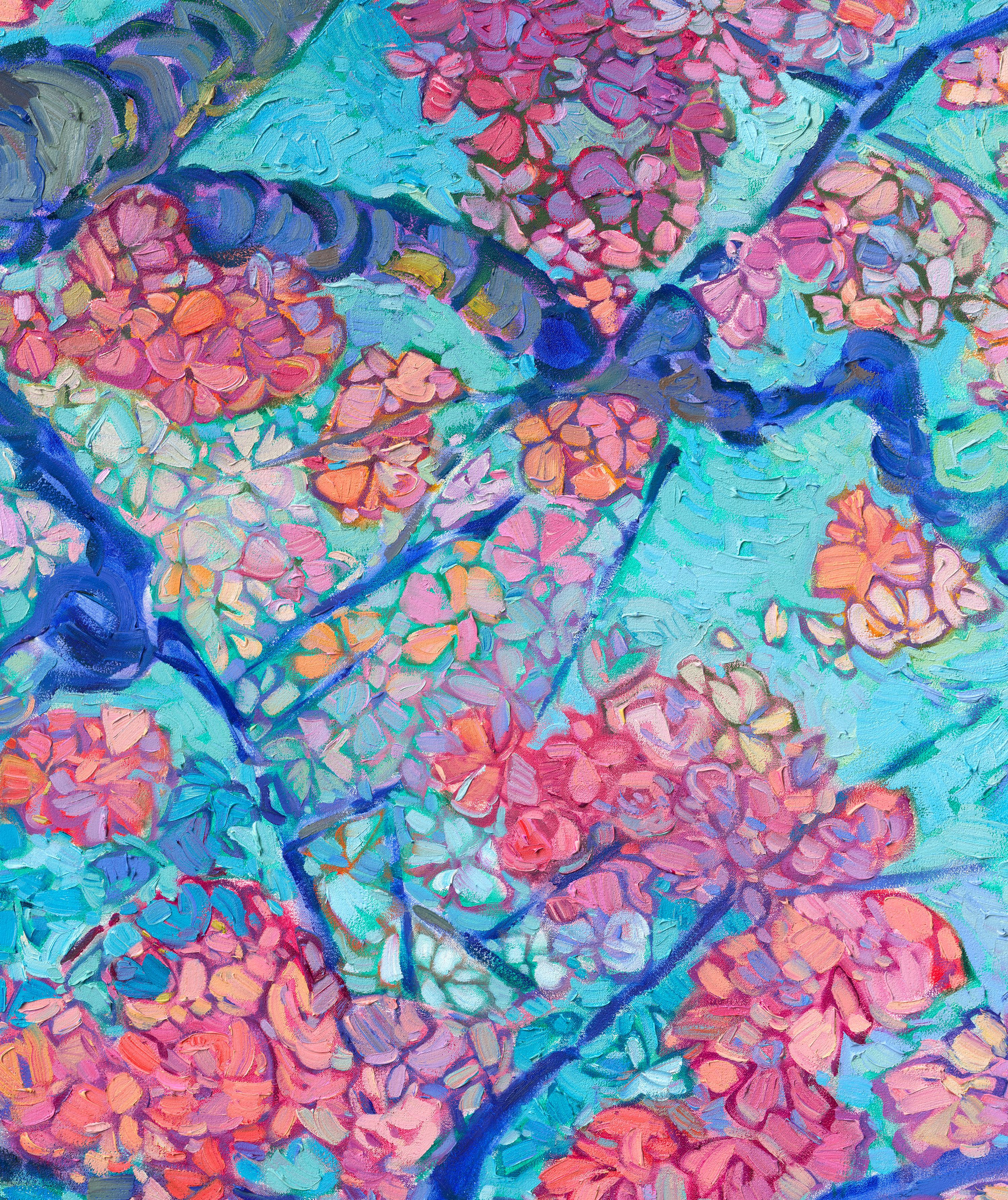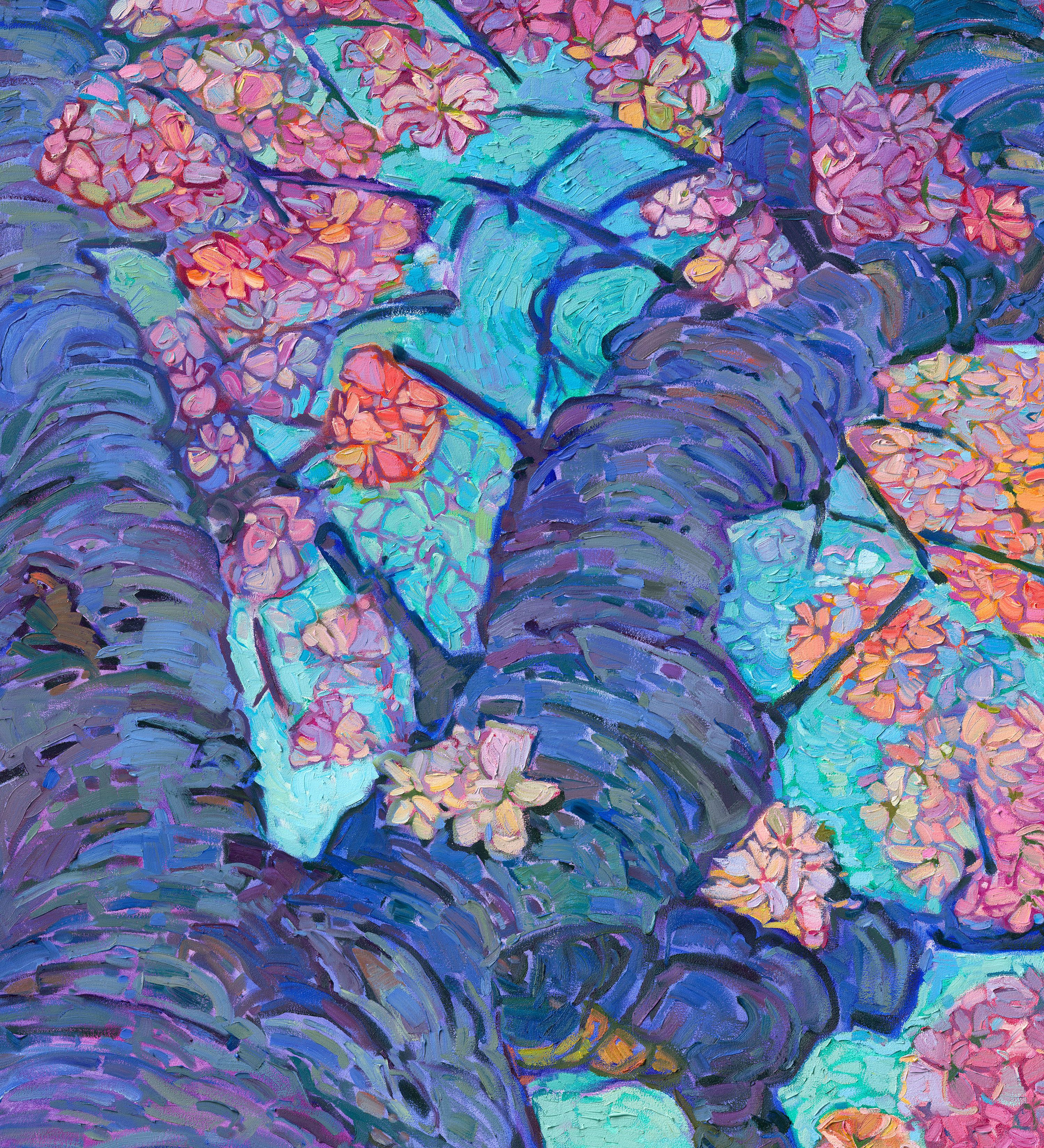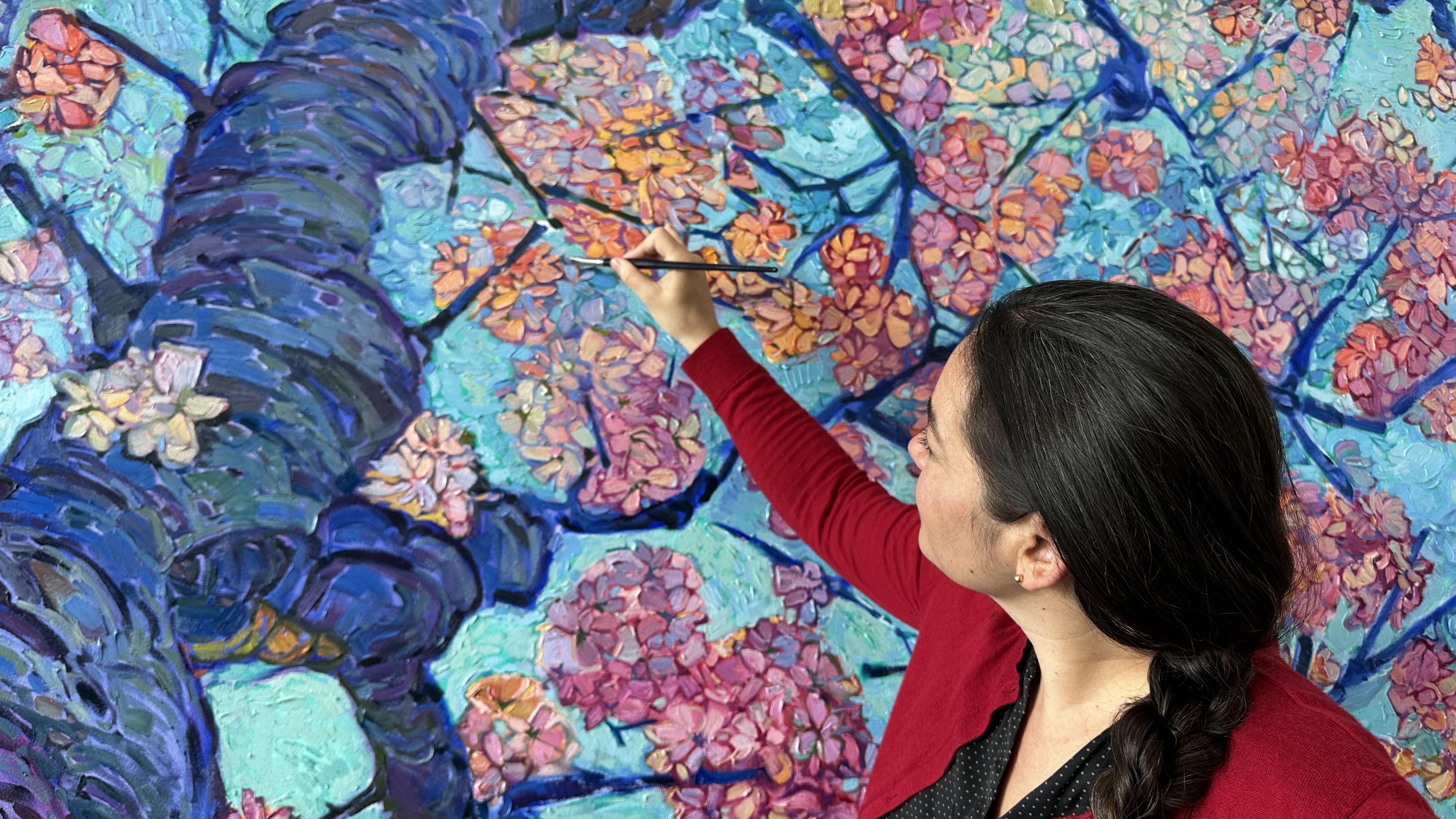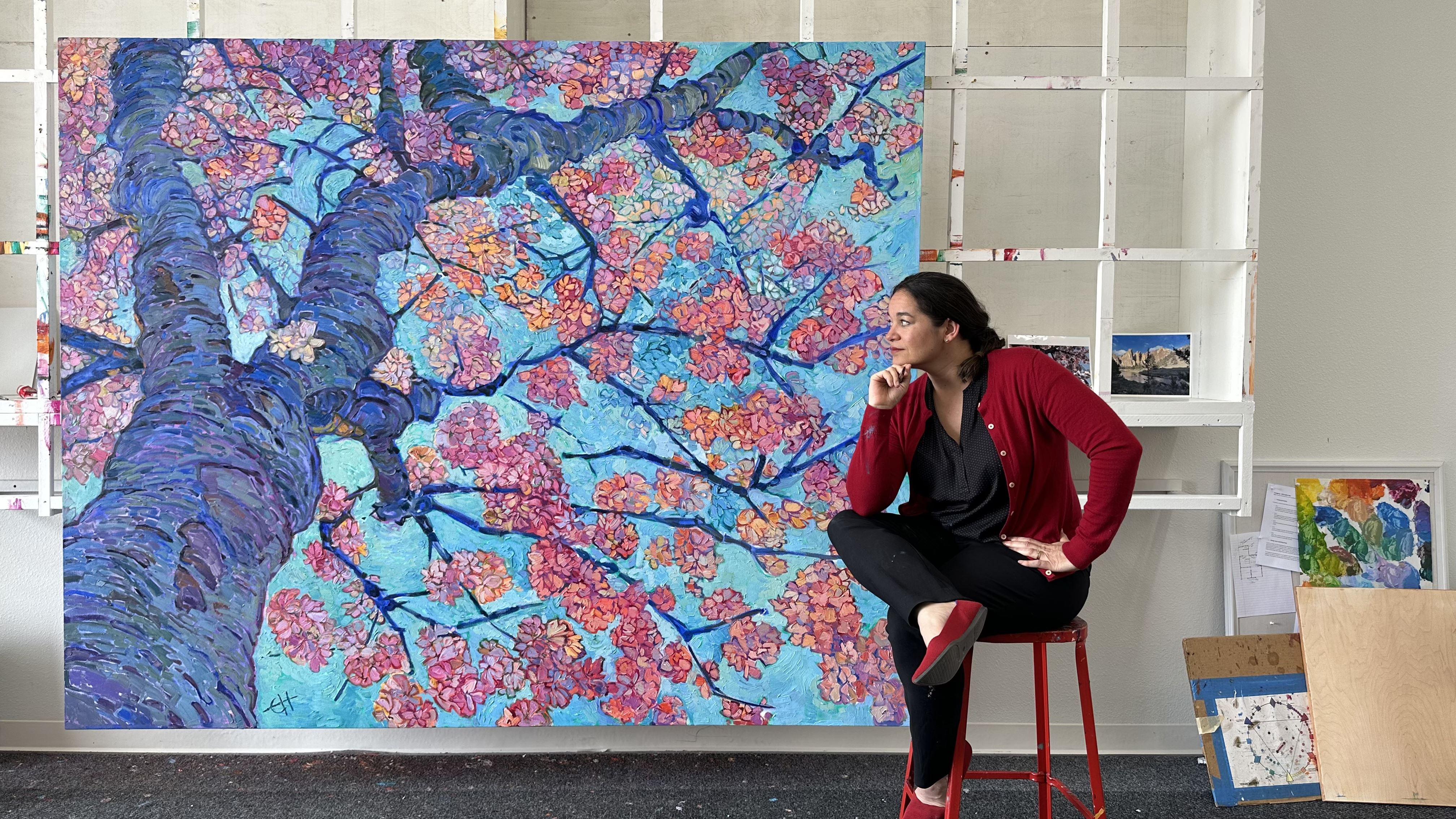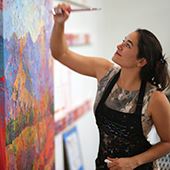 ERIN HANSON has been painting in oils since she was 8 years old. As a young artist, she worked at a mural studio creating 40-foot-tall paintings on canvas, while selling art commissions on the side. After getting a degree in Bioengineering from UC Berkeley, Erin became a rock climber at Red Rock Canyon, Nevada. Inspired by the colorful scenery she was climbing, she decided to paint one painting every week for the rest of her life. She has stuck to that decision ever since, becoming one of the most prolific artists in history. Erin Hanson's style is known as "Open Impressionism" and is now taught in art schools worldwide. With thousands of collectors eagerly anticipating her work and millions of followers online, Hanson has become an iconic, driving force in the rebirth of contemporary impressionism.

---
---