The Erin Hanson Gallery Hosts Alex Scott Art Show and Book Signing
Alex Scott "Nobody Walks in LA" Book Signing Party
Saturday, December 12, 2015
Having recently expanded to a 5k square foot warehouse of gallery and studio space, The Erin Hanson Gallery is honored to support select artists in showcasing their works for limited engagements. The dark blue walls of the gallery and gleaming glazed floors housed the photographic works of Los Angeles native Alex Scott for the book signing of the Kickstarter-funded smash hit Nobody Walks in LA on December 12th.
"Nobody Walks In LA is a photographic essay showing my unique perspective of the city I grew up in. I climbed on freeways in the middle of the night for the last 2 years to capture these haunting photos that tell of an almost mythical version of LA that most certainly does not exist – one without cars. This is not some sorcery or movie magic as commonly seen here in Hollywood, I wandered the city, night after night, for hours searching for just the right spot at just the right moment to snap my shutter and freeze a rare, quiet and naked Los Angeles." - Artist, Alex Scott
The evening was hosted by actor Danny Masterson with jazz riffs provided by The Chris RolontzTrio.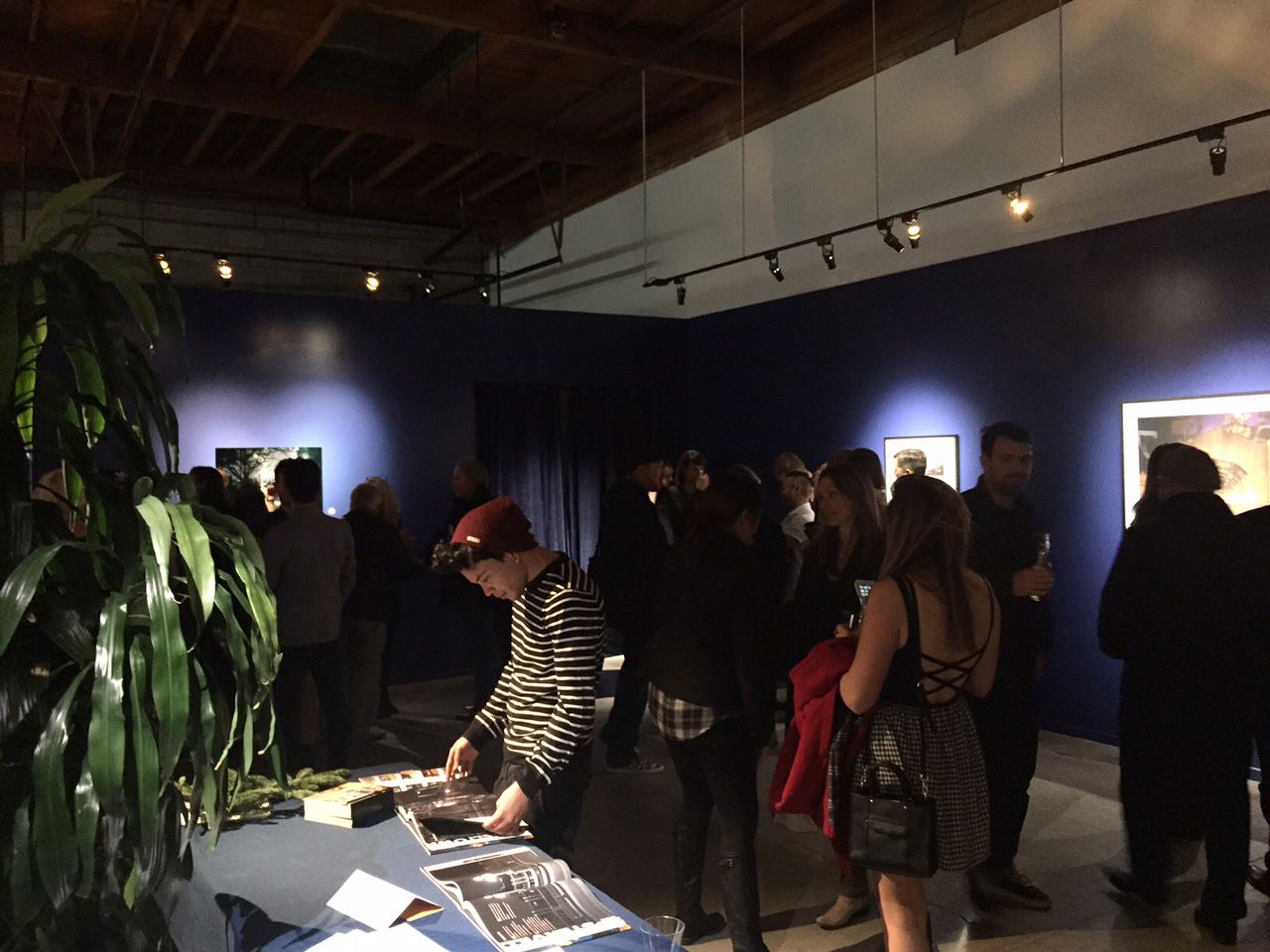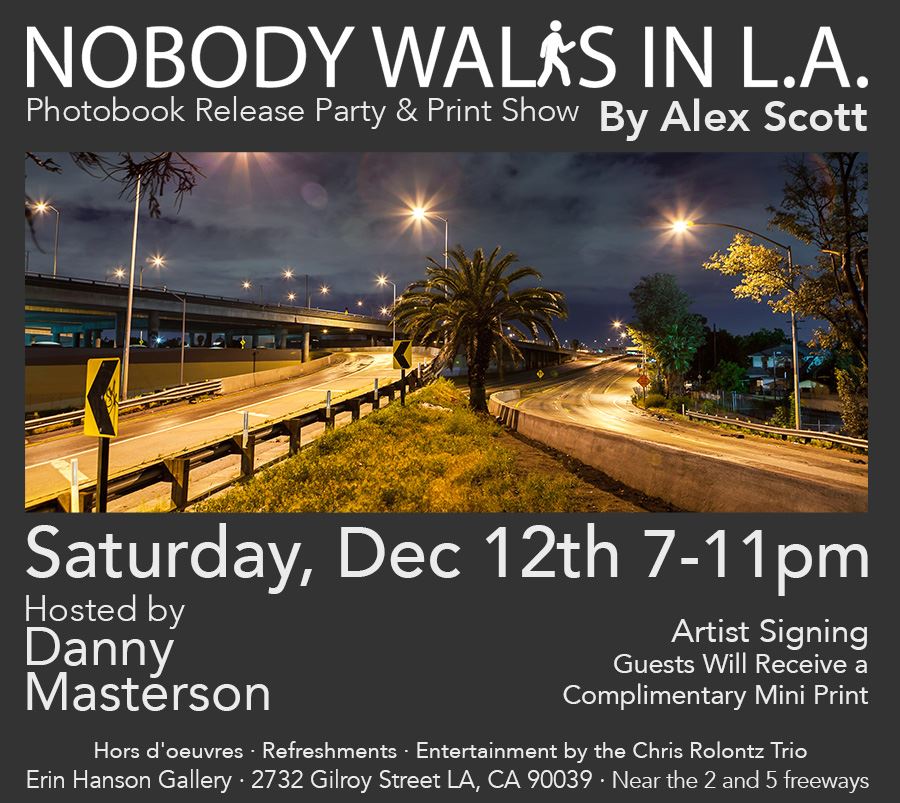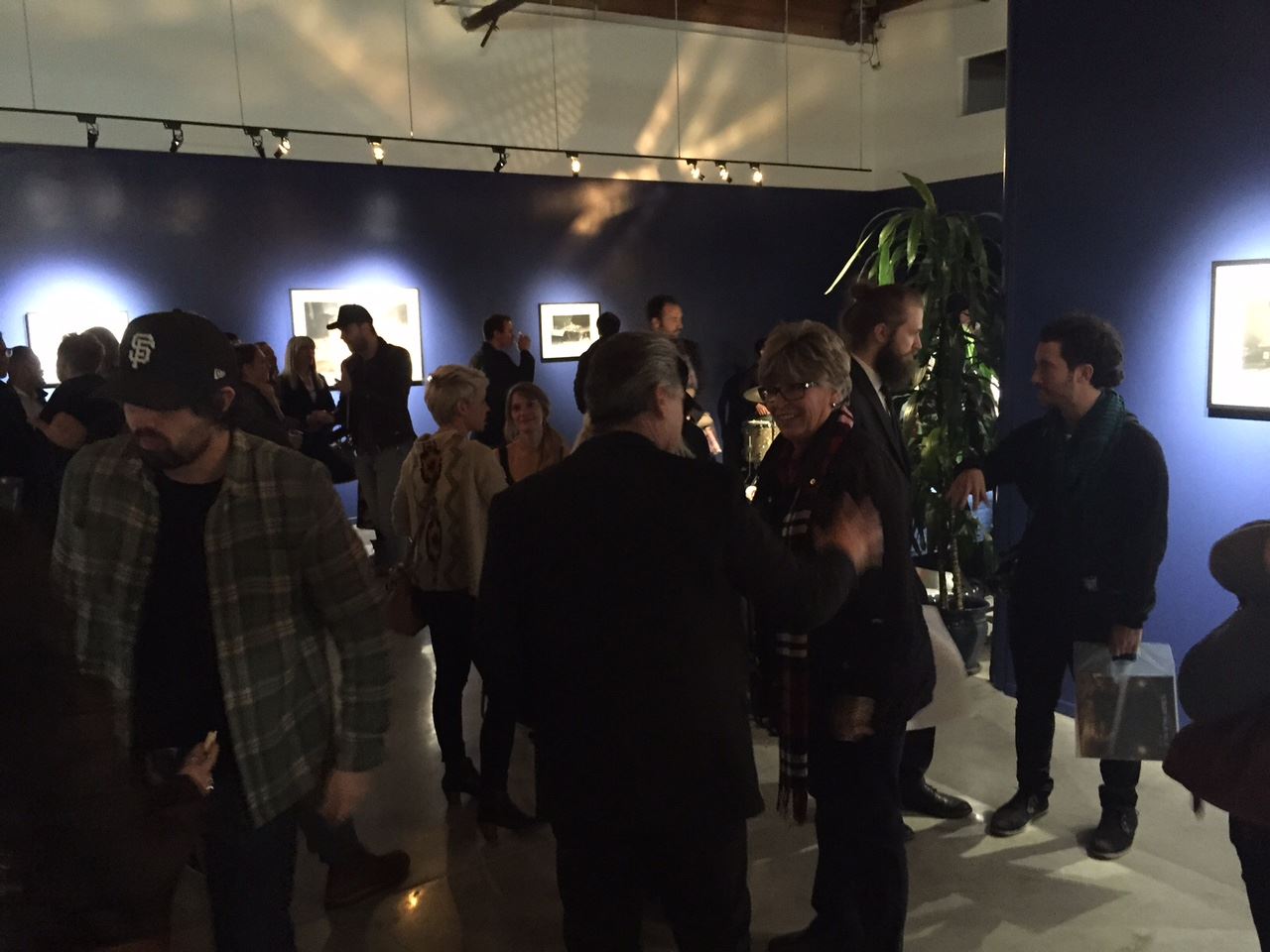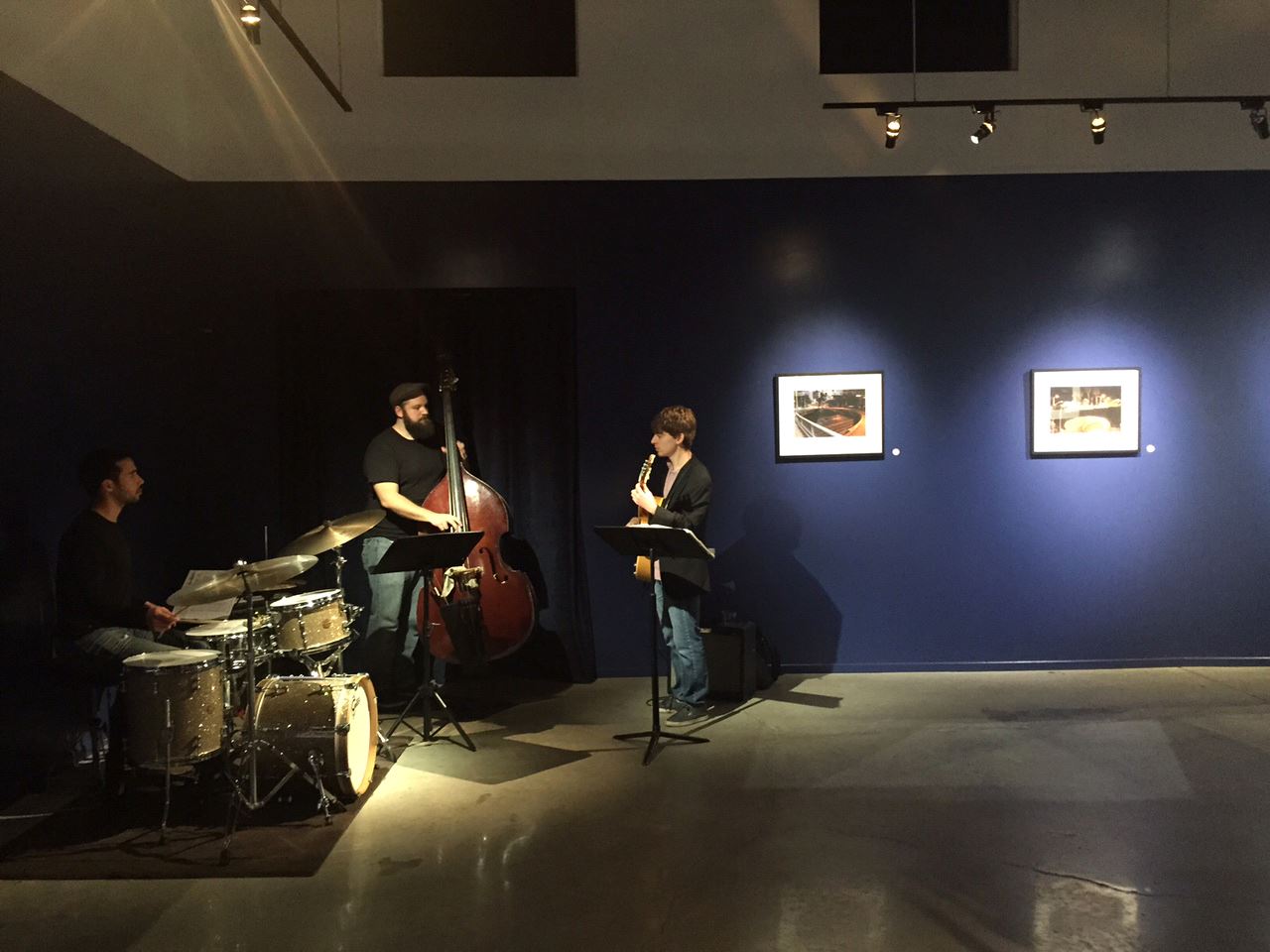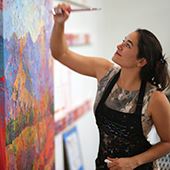 ERIN HANSON has been painting in oils since she was 8 years old. As a young artist, she worked at a mural studio creating 40-foot-tall paintings on canvas, while selling art commissions on the side. After getting a degree in Bioengineering from UC Berkeley, Erin became a rock climber at Red Rock Canyon, Nevada. Inspired by the colorful scenery she was climbing, she decided to paint one painting every week for the rest of her life. She has stuck to that decision ever since, becoming one of the most prolific artists in history. Erin Hanson's style is known as "Open Impressionism" and is now taught in art schools worldwide. With thousands of collectors eagerly anticipating her work and millions of followers online, Hanson has become an iconic, driving force in the rebirth of contemporary impressionism.

---
---