A Feeling of Humanity: The Ken Ratner Collection
Museum of the Big Bend in Alpine, TX
Wednesday, July 20, 2016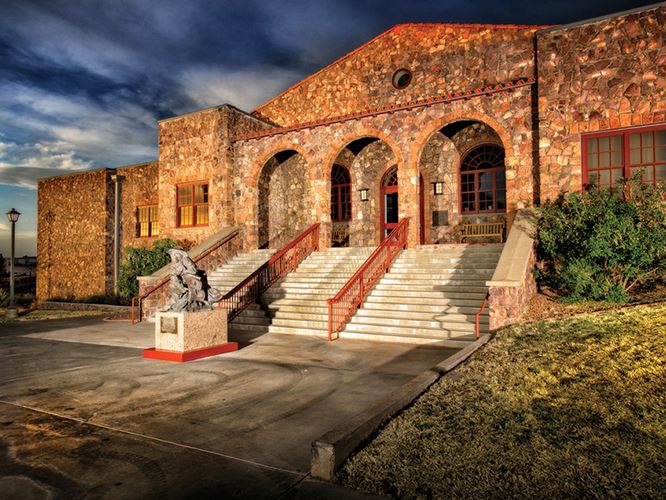 A Feeling of Humanity: The Ken Ratner Collection
Museum of the Big Bend, Apline, Texas
September 16, 2016 - March 26, 2017
After twenty years of collecting on the Ashcan School artists and their circle, Ratner felt the need to support the artists of today. In 2008, he attended a Sotheby's preview of important American paintings. There he came across two paintings by Gary Ernest Smith of western agrarian scenes that floored him. When he later learned of Smith's comment that "art is a way of addressing humanity," it heightened his interest in Smith and other western painters who had a humane response to their environment.
Ratner has been an avid fan and collector of the works of Erin Hanson for several years. We are honored that several of her works are included in this upcoming exhibition.
A Feeling of Humanity is the result of Ratner's focused collecting of contemporary western artists. His collection features thirty-seven artists and sixty-three works of art. The exhibit will open Friday, September 16, at the Museum of the Big Bend, with an opening reception from 6-8 pm. All are welcome to attend.
On Saturday, September 17, Ratner will speak about his collecting practices and his collection. That same day, the museum will host the third annual Heritage Dinner, honoring those who have made significant contributions to the Big Bend country and the Museum of the Big Bend.

Information:
http://www.alpinetexasguide.com/museum-of-the-big-bend.html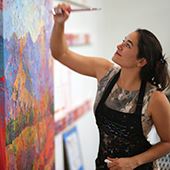 ERIN HANSON has been painting in oils since she was 8 years old. As a young artist, she worked at a mural studio creating 40-foot-tall paintings on canvas, while selling art commissions on the side. After getting a degree in Bioengineering from UC Berkeley, Erin became a rock climber at Red Rock Canyon, Nevada. Inspired by the colorful scenery she was climbing, she decided to paint one painting every week for the rest of her life. She has stuck to that decision ever since, becoming one of the most prolific artists in history. Erin Hanson's style is known as "Open Impressionism" and is now taught in art schools worldwide. With thousands of collectors eagerly anticipating her work and millions of followers online, Hanson has become an iconic, driving force in the rebirth of contemporary impressionism.

---
---