Impressionistic Artist Launches an Immersive Paso Art & Wine Experience
September 1st – October 25th, 2015
Wednesday, June 24, 2015
PASO ROBLES, CALIFORNIA
Popular impressionistic landscape artist Erin Hanson announces a special California Wine Country fall tour. This fall tour caps off Hanson's 2015 dedication to the diverse and breathtaking landscapes found from Southern to Northern California. We invite lovers of art and wine to join Hanson in Paso Robles between September 1st and October 25th for this series of events.
Kicking off the fall line-up is The Erin Hanson Art and Wine Tour Paso 2015, featuring 15 select wineries participating in the month-long Paso Robles art and wine experience. Each winery will house Hanson originals for the month with a series of raffles and fun giveaways. The Wine Line, one of Paso's most popular wine bus tours, is also offering their first ever Art Hop for the month of September.
The season continues with a book signing of her newly published California Wine Country coffee table book, a rare live painting demonstration, and the kick-off reception for her solo exhibition at Downtown Paso's Studio on the Park on October 3rd (show runs October 1st – 25th).
We invite art and wine lovers to come explore the wondrous Paso landscapes and immerse themselves in the world of inspirational landscape art and wine.
Full details can be found at: www.CaliforniaWineCountry.com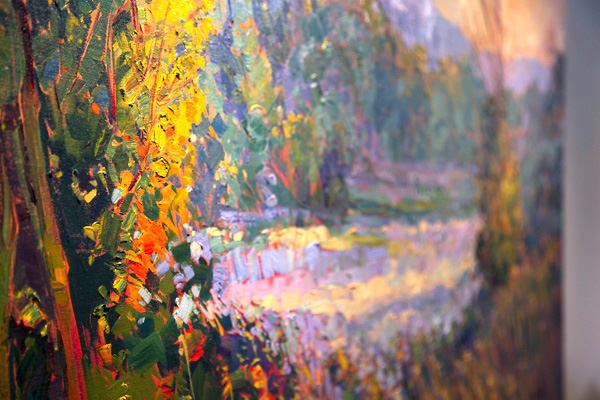 About Erin Hanson:
Erin Hanson transforms landscapes into an abstract mosaic of color and texture, her impasto application of paint lending a sculptural effect to her art. Her oil paintings stand out in a crowd, bringing a fresh new look to Western landscapes. Avid collectors span the globe, and Hanson shows her work in top-rated art festivals, museums and galleries across the United States.
www.erinhanson.com

About Paso Robles:
El Paso de Robles, or "Pass of the Oaks" is nestled in the coastal mountain range of central California, where the values and riches of the past are interwoven with the future. Located close to mountains, beaches, and deserts, it is home to one of the United States' greatest wine growing areas and a growing number of hot springs resorts.
Source: www.prcity.com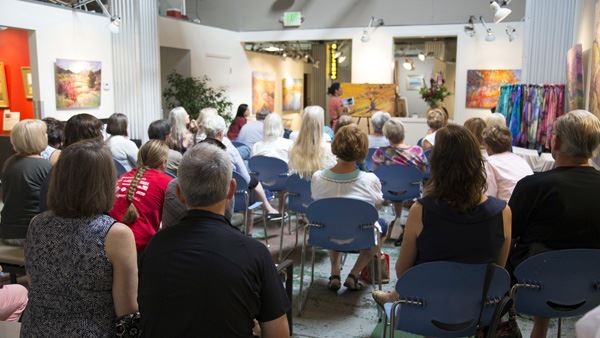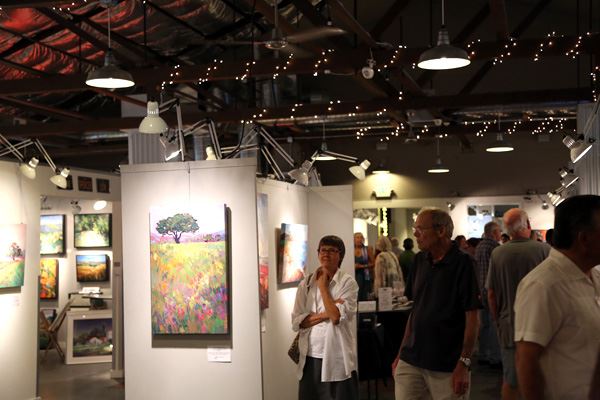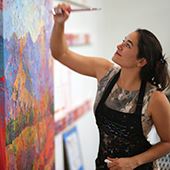 ERIN HANSON has been painting in oils since she was 8 years old. As a young artist, she worked at a mural studio creating 40-foot-tall paintings on canvas, while selling art commissions on the side. After getting a degree in Bioengineering from UC Berkeley, Erin became a rock climber at Red Rock Canyon, Nevada. Inspired by the colorful scenery she was climbing, she decided to paint one painting every week for the rest of her life. She has stuck to that decision ever since, becoming one of the most prolific artists in history. Erin Hanson's style is known as "Open Impressionism" and is now taught in art schools worldwide. With thousands of collectors eagerly anticipating her work and millions of followers online, Hanson has become an iconic, driving force in the rebirth of contemporary impressionism.

---
---