Honoring the Release of Open Impressionism Vol. II
Fans Gather from Near and Far to Celebrate
Sunday, July 24, 2016
Erin Hanson fans and collectors visited her Los Angeles gallery for an evening of art, microbrews and live music to celebrate her most recently published book, Open Impressionism Volume II.
Guests were also able to experience her newest works including the tiered hills of Layered Light and vision of florals in her 13-foot masterpiece, Field of Blooms.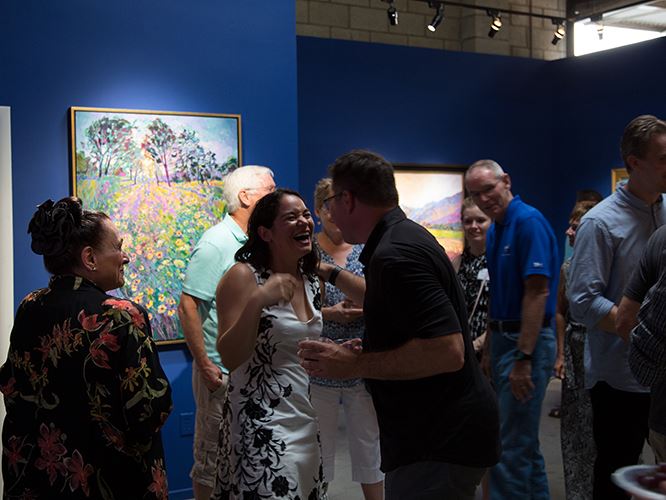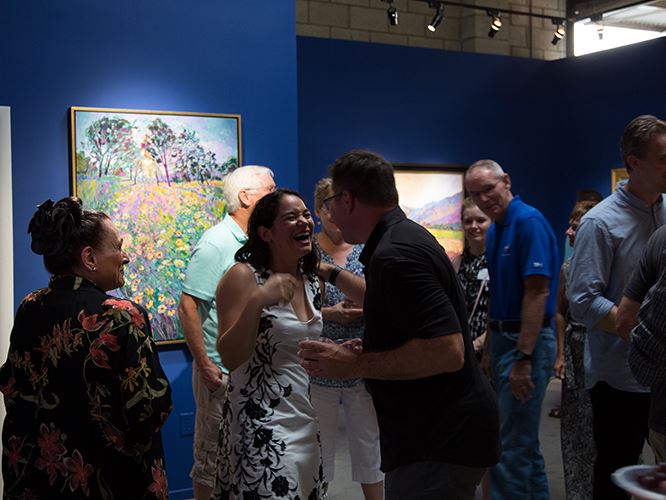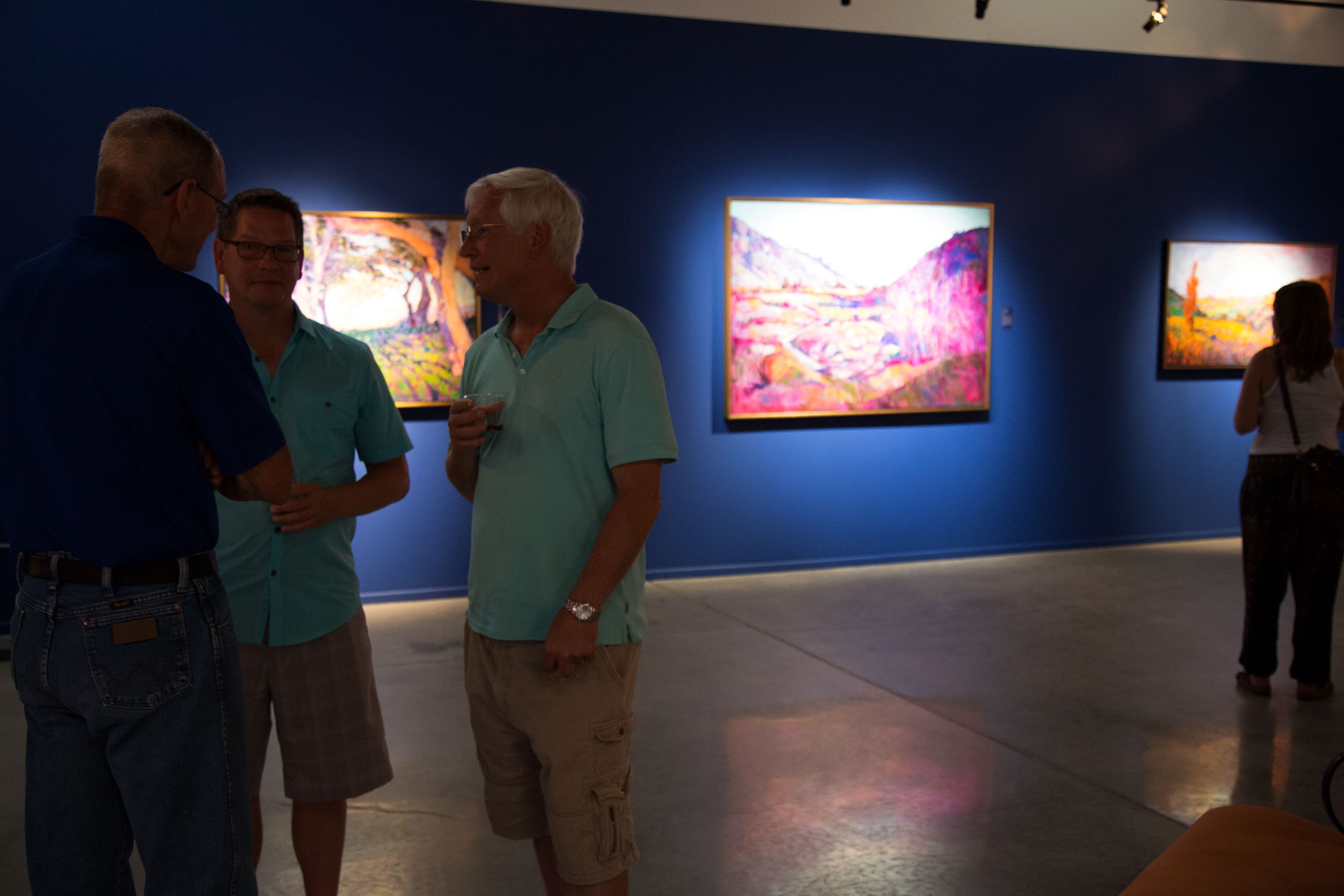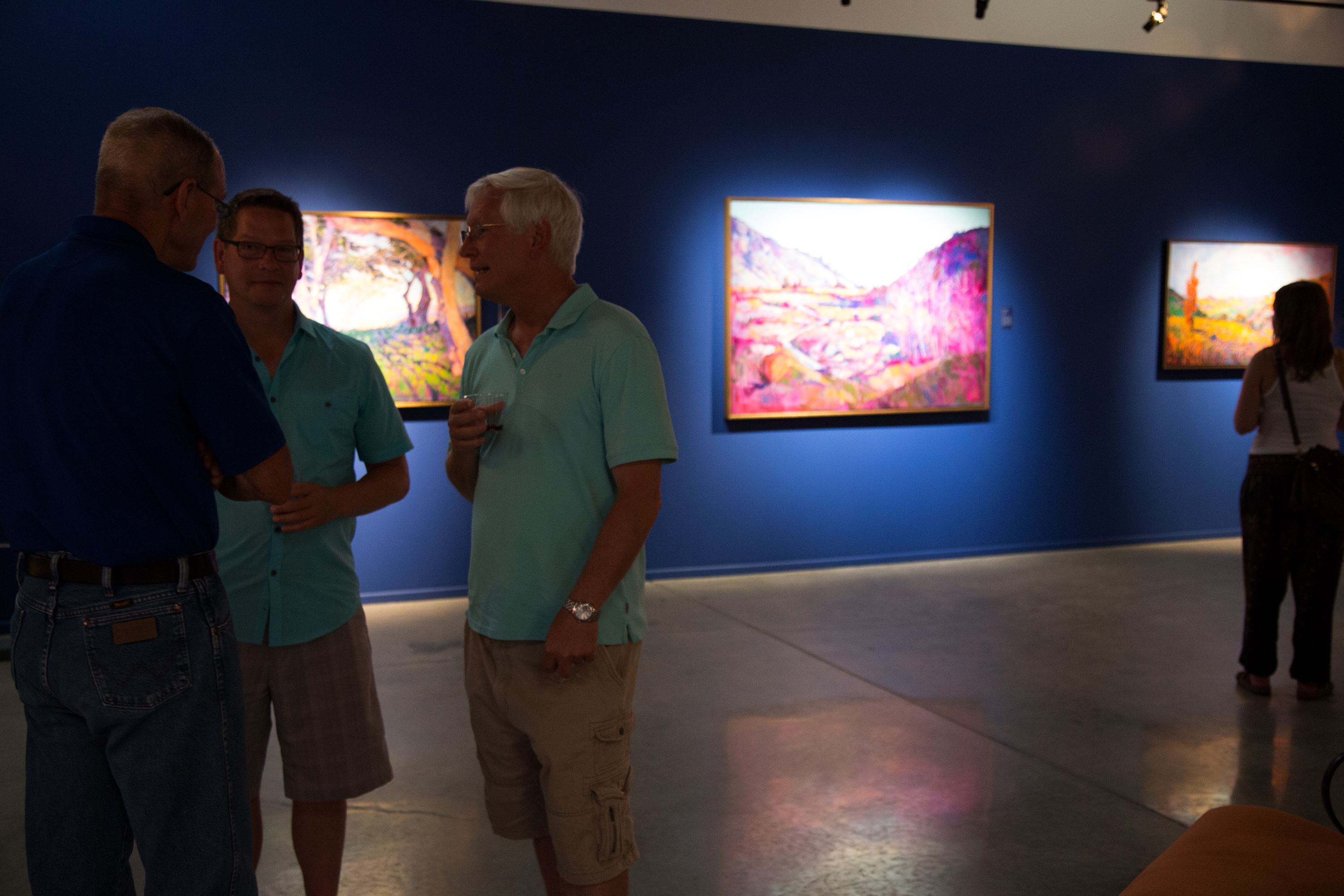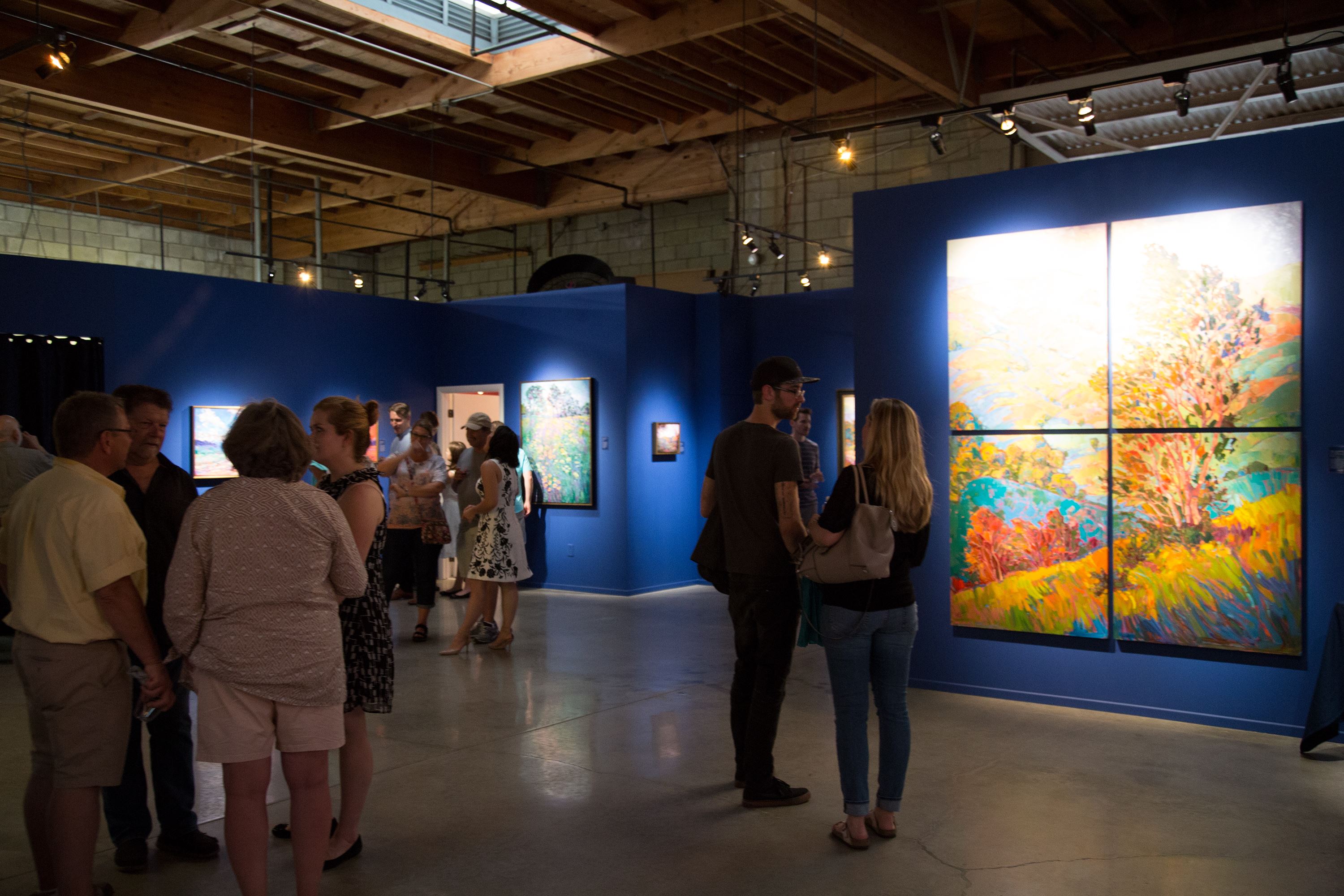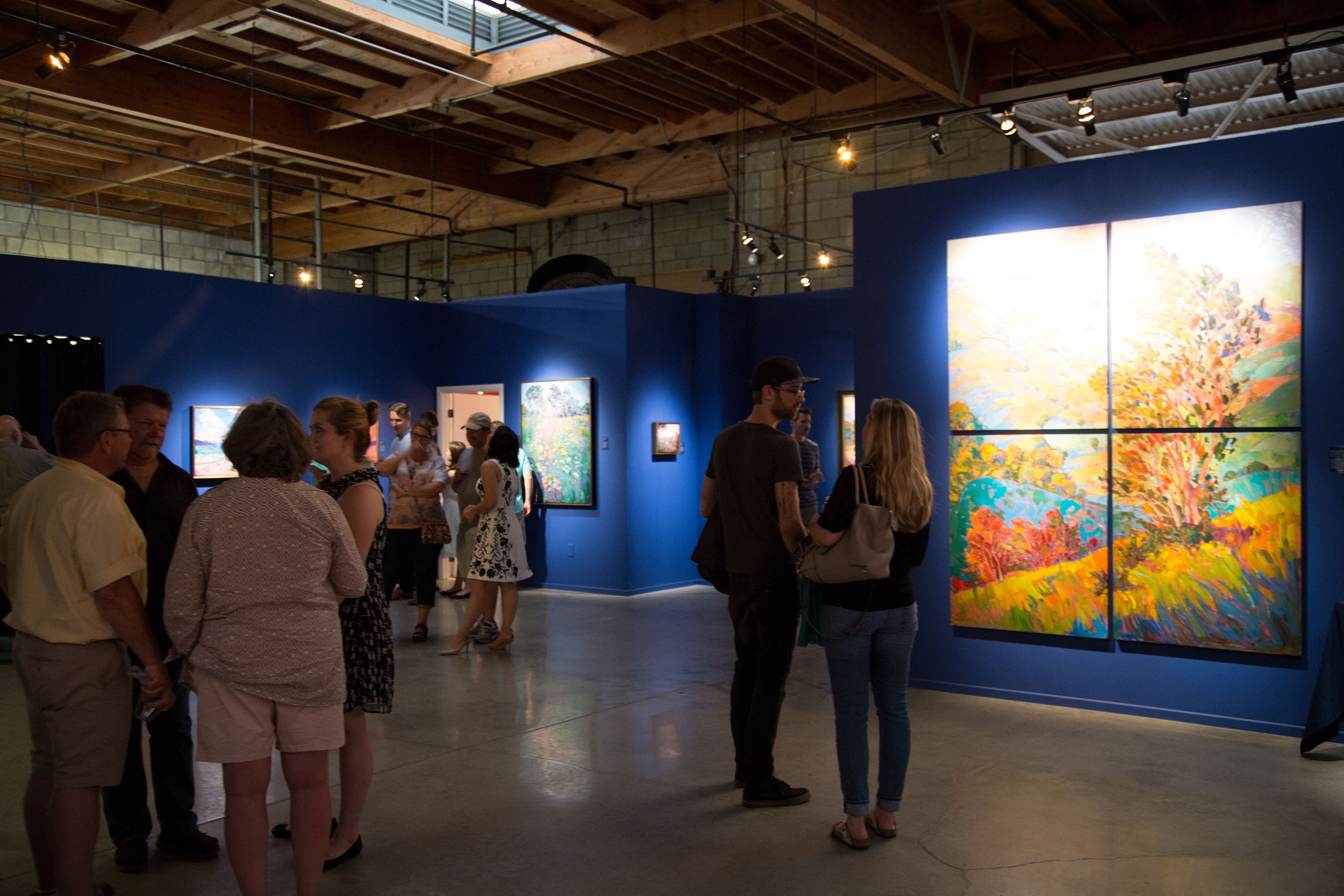 Open Impressionism Vol II features 300-pages of Hanson's striking impressionistic landscapes. Flipping through the pages of this book transports you across the country, from the wildflowers of Texas to the jutting cliffs of the California coast, all through the eyes of contemporary master Erin Hanson.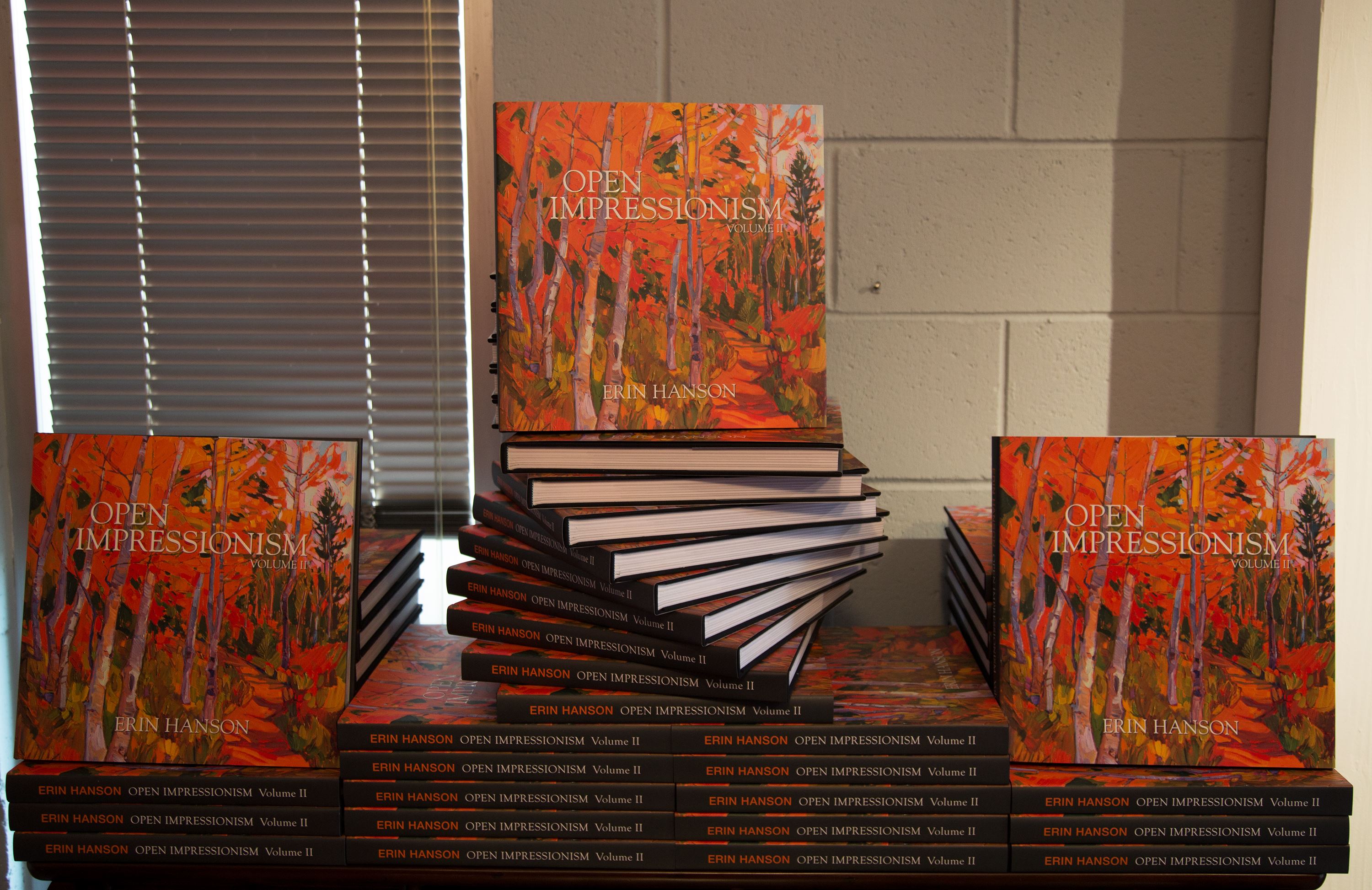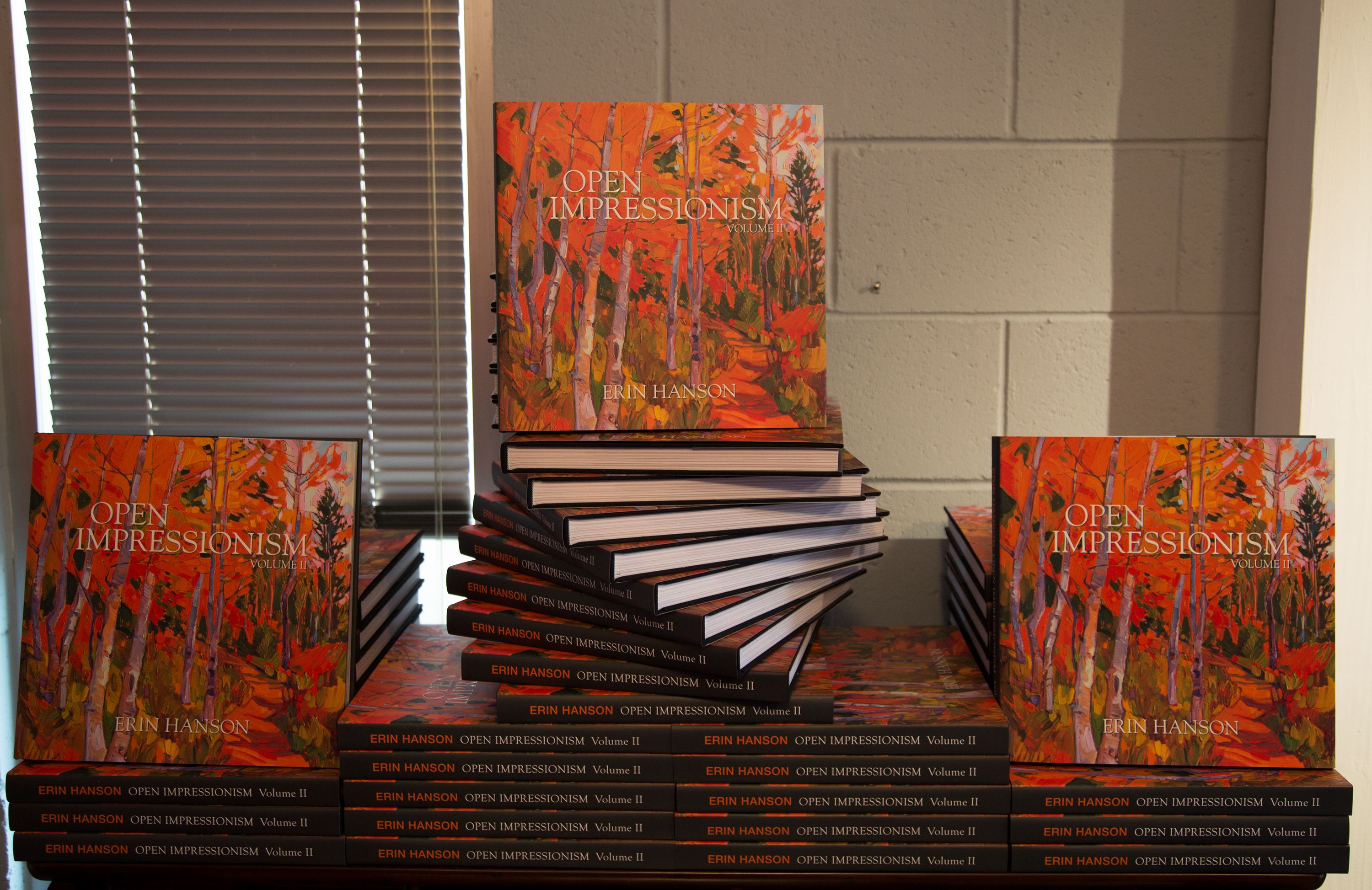 Here a visitor experiences Saguaro Dusk, the familiar ocotillos and Saguaros of the southern Arizona desert awash with vibrant huges of purple and peach.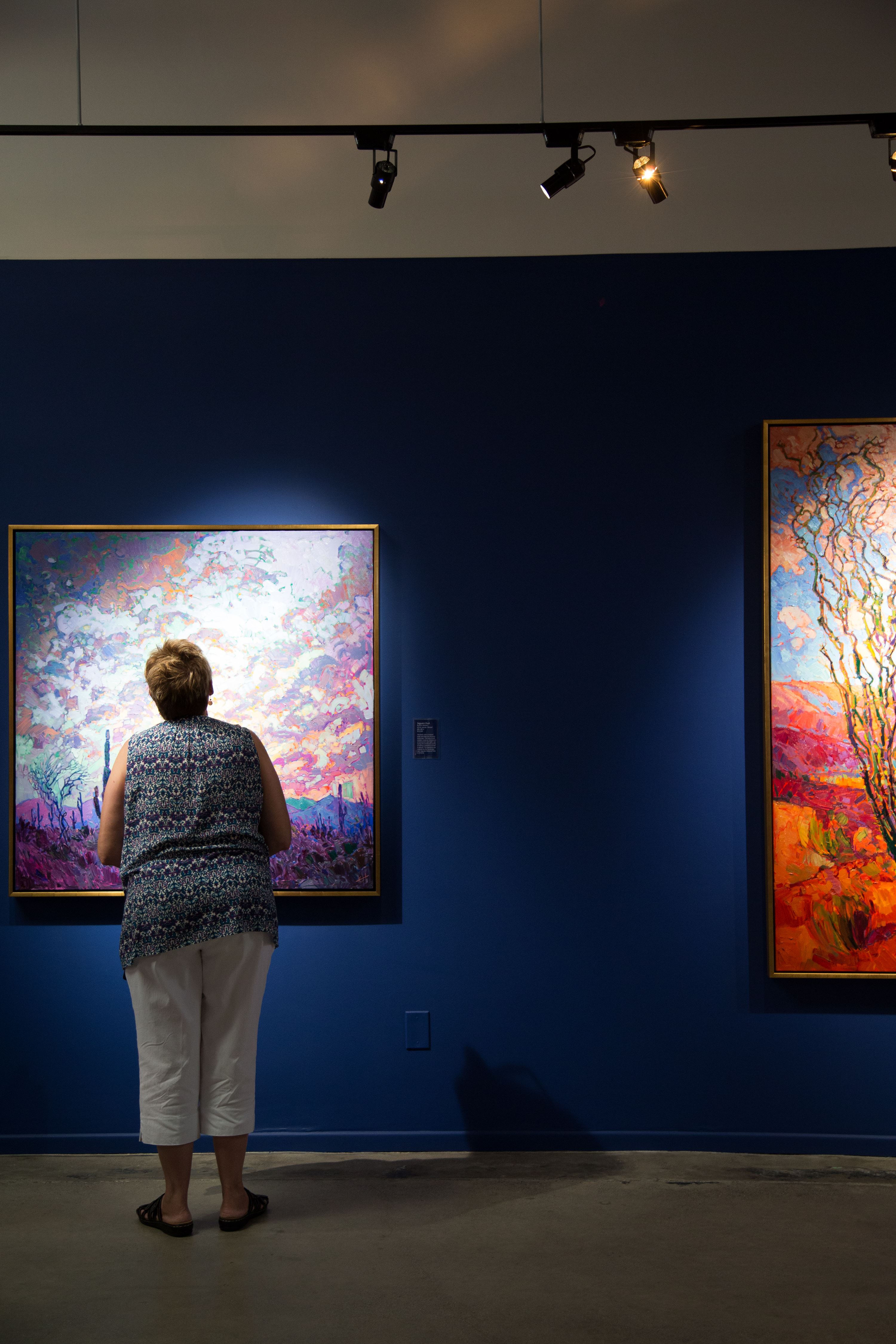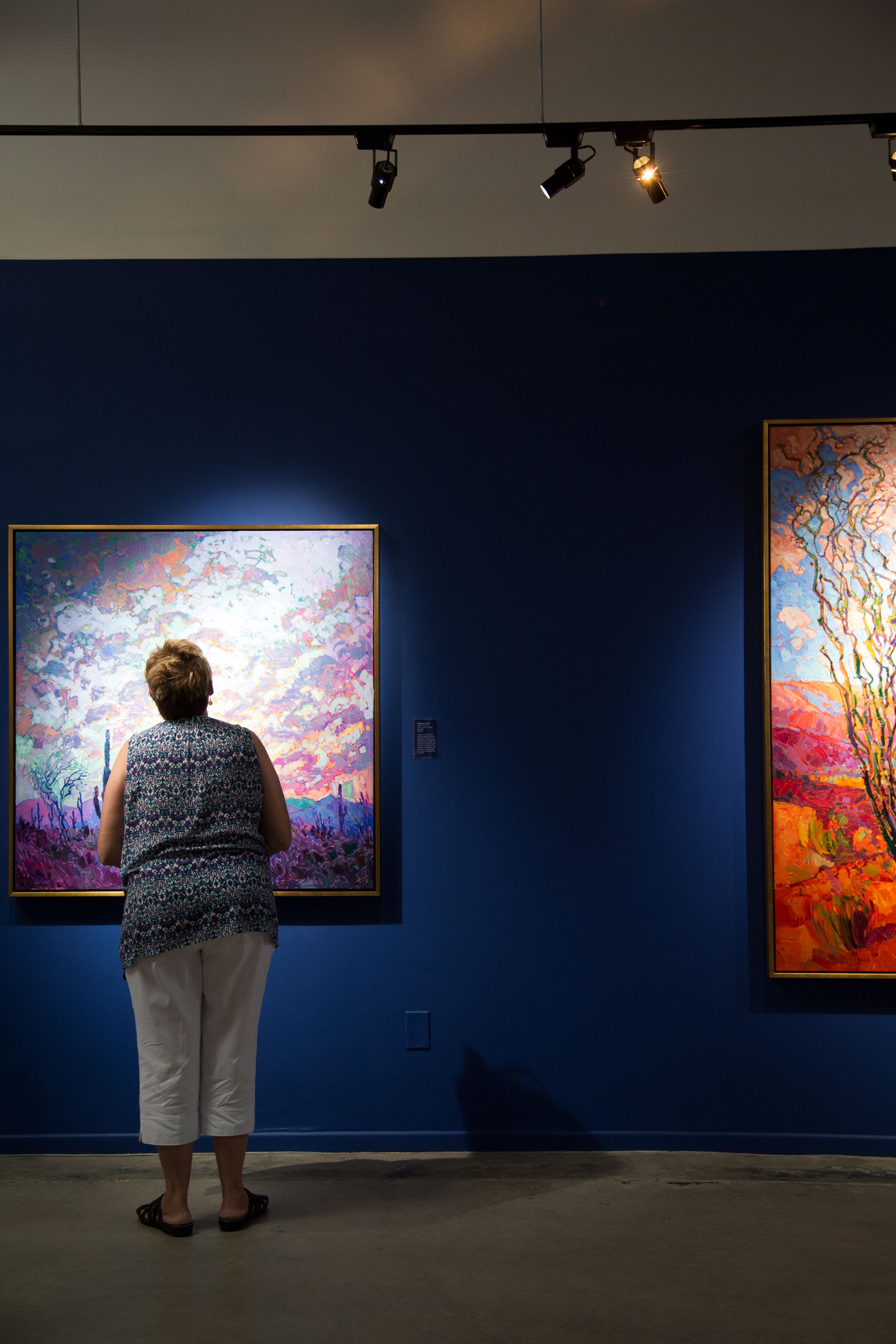 It was an evening to be remebered! (Visitors pictured in front of Field of Blooms, below.)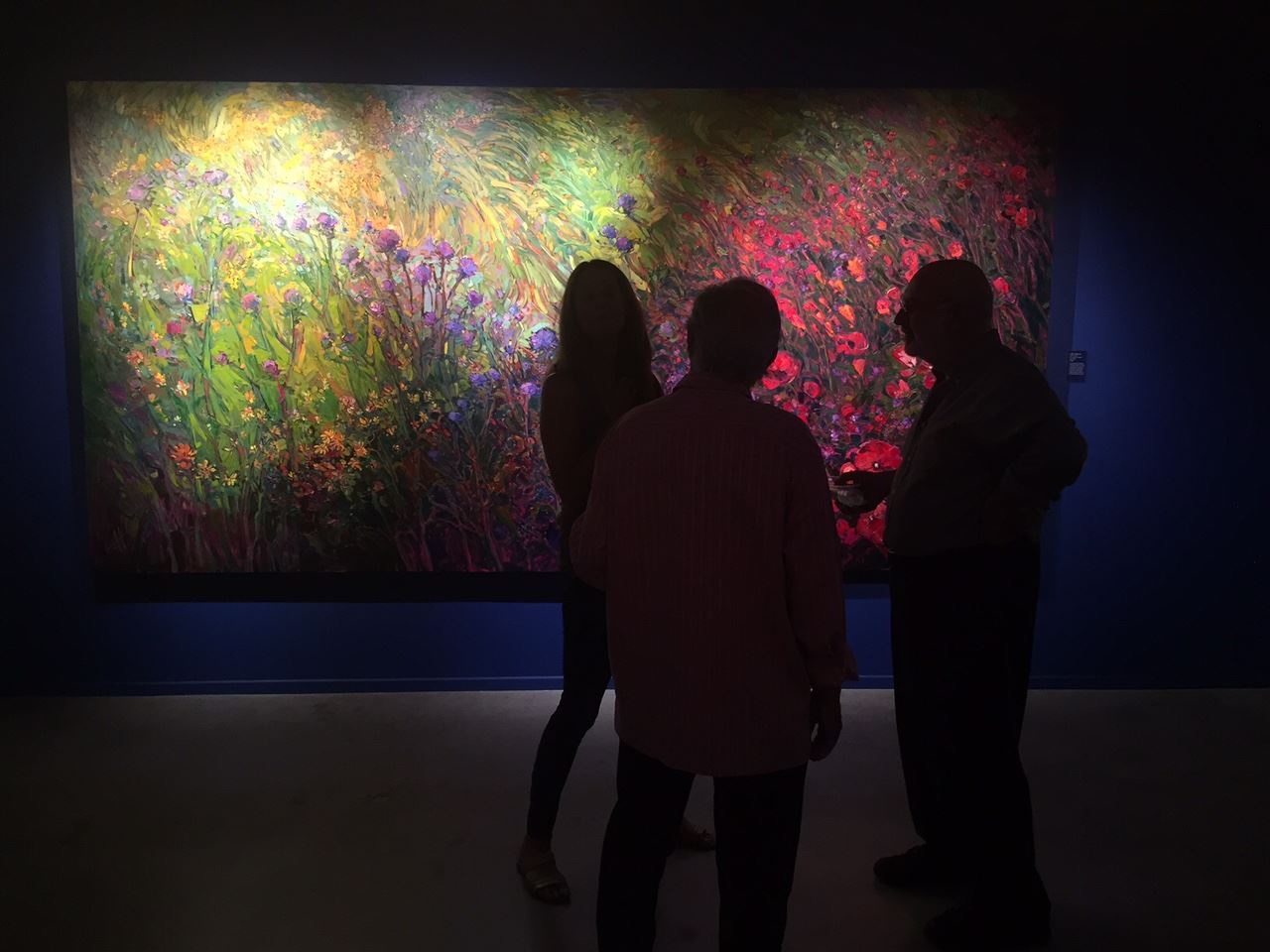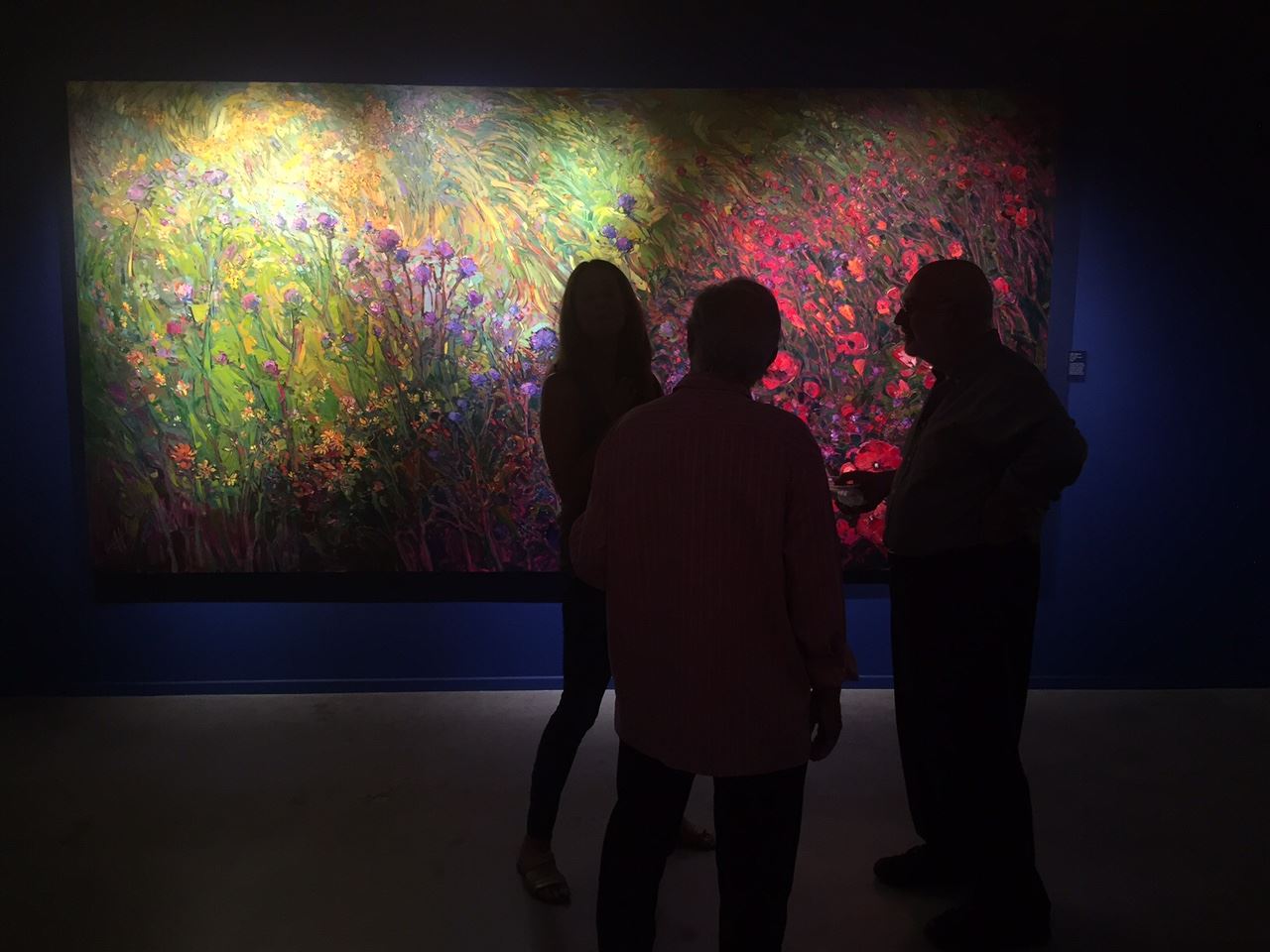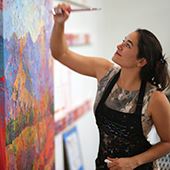 ERIN HANSON has been painting in oils since she was 8 years old. As a young artist, she worked at a mural studio creating 40-foot-tall paintings on canvas, while selling art commissions on the side. After getting a degree in Bioengineering from UC Berkeley, Erin became a rock climber at Red Rock Canyon, Nevada. Inspired by the colorful scenery she was climbing, she decided to paint one painting every week for the rest of her life. She has stuck to that decision ever since, becoming one of the most prolific artists in history. Erin Hanson's style is known as "Open Impressionism" and is now taught in art schools worldwide. With thousands of collectors eagerly anticipating her work and millions of followers online, Hanson has become an iconic, driving force in the rebirth of contemporary impressionism.

---
---