Group of Seven Influencing Contemporary Landscape Impressionism
What Would the Group of Seven Have Painted if They Visited California?
Wednesday, March 23, 2016
The Group of Seven was a group of Canadian painters that came into their own in the early 1900's. The group consisted of artists who explored a variety of techniques over the years. However, one thing that tied this loose association of artists together was the influence of European impressionism. You can look over the art of anyone who was part of the Group of Seven or was associated with the Group and see this influence. Their genius was bringing impressionistic style to Canadian landscapes, and thereby becoming the most important Canadian artists in the first decades of the 1900's.
Erin Hanson's art has been compared favorably with art created by the Group of Seven and their associates. We can see their influence in her work by comparing many of her paintings with works by Tom Thomson, Lawren Harris, A.Y. Jackson, Franklin Carmichael and others. When looking at these classic Group of Seven works, we can see a certain vibrancy and love of color now mirrored in modern impressionistic works by Erin Hanson.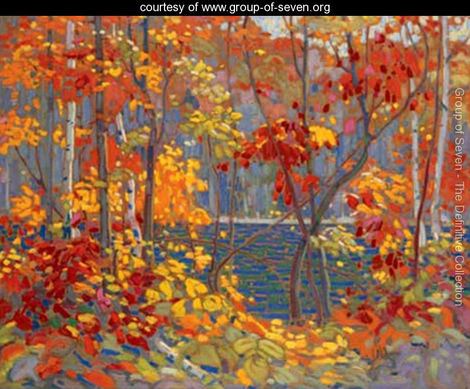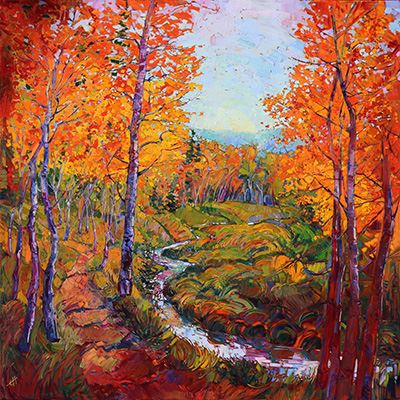 The Pool by Tom Thomson (Left)
Autumn in Gold by Erin Hanson (Right)
One thing that the Group of Seven has received both criticism and praise for is their depiction of well lived-in areas of Canada as untouched landscapes. In doing this they showed a new perspective on a region that was considered unpaintable. This makes us think about California, filled with about 39 million people. There is likely no stone or piece of landscape untouched in this well-loved state, but the natural areas are still filled with beauty that deserves to be painted.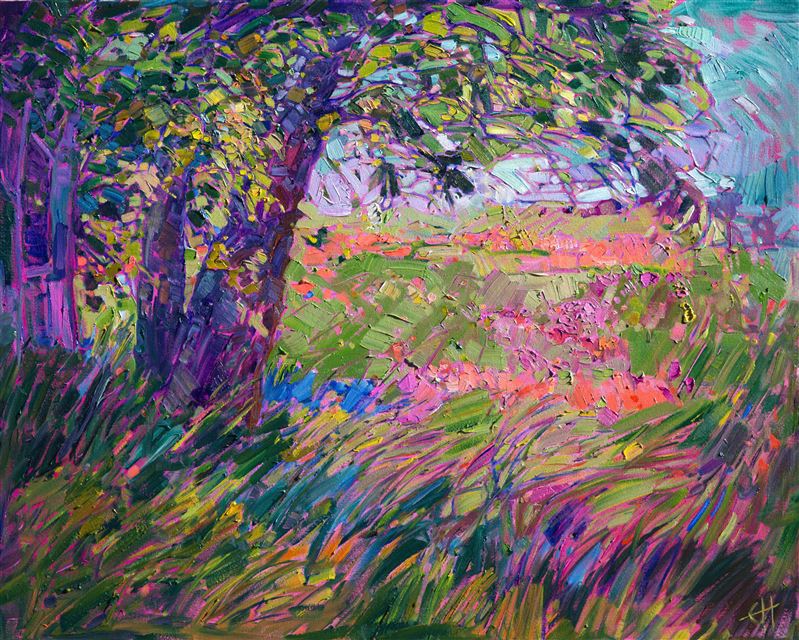 Mosaic Wildflower by Erin Hanson
Many members and associates of the Group of Seven were noted outdoorsmen and women, their works thus inspiring others out into the Canadian wilderness. It could be imagined that, if the Group of Seven had the opportunity to paint here in California, they would have forged through our woods, climbed rocks, and explored the deserts just as Erin Hanson has. They would have sought out the many natural landscapes here in California and painted it with bold colors and broad brushstrokes. They would have seen the raw landscapes, and portrayed the beauty in front of them.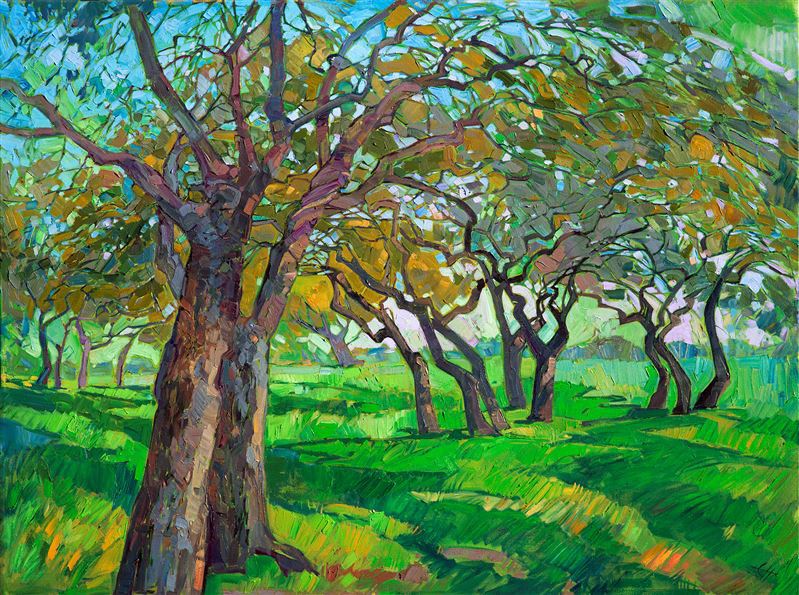 Mosaic Green by Erin Hanson
So, if the Group of Seven came to California, one could imagine much much of what Hanson has brought to life, vibrant paintings that show the joy natural landscapes can impart. We hope that, when you see the art created by Erin Hanson, you feel the fierce love she has for her home state – and you sense wisps of inspiration from those impressionistic painters of the past.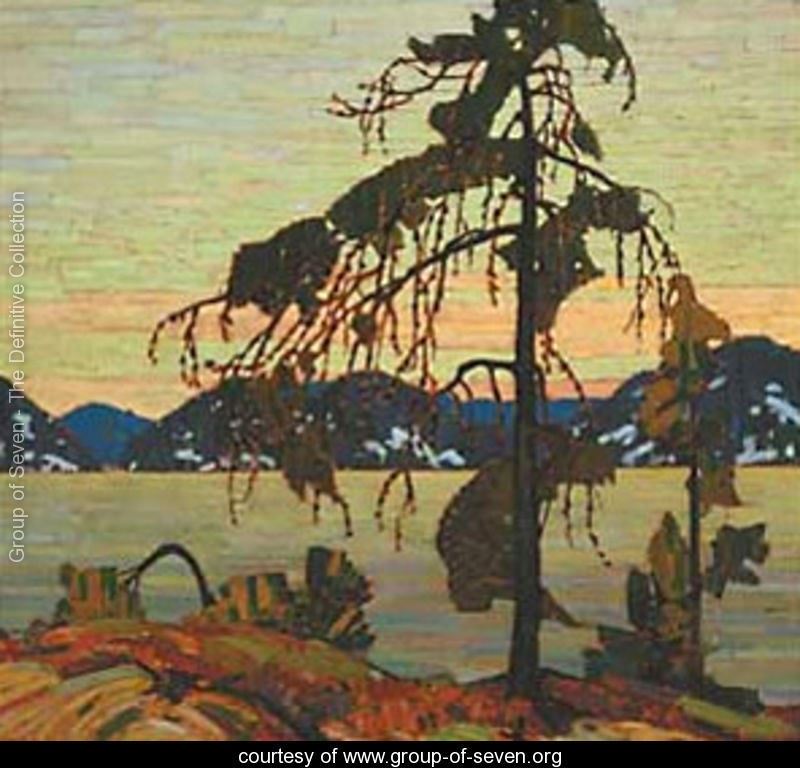 The Jack Pine by Tom Thomson
Other California Works by Erin Hanson | Learn More About the Group of Seven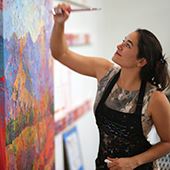 ERIN HANSON is a life-long painter, beginning her study of oils as a young child. Her passion for natural beauty is seen in her work as she transforms vistas familiar and rare into stunning interpretations of bold color, playful rhythms, and raw emotional impact. Her frequent forays into National Parks and other havens of nature include backpacking expeditions, rock climbing, and photo safaris. Hanson's unique painting style has become known as Open Impressionism, which is now taught in art schools around the world. With thousands of collectors eagerly anticipating her work and millions of followers online, Hanson has become an iconic, driving force in the rebirth of contemporary impressionism, and she is quickly recognized as a prolific, modern master.

---
---