Artist Erin Hanson Expands to New Los Angeles Gallery!
Renowned Impressionist's New Collection to be Featured at Grand Opening
Friday, September 18, 2015
Elysian Valley, CA: Award-winning artist Erin Hanson unveils her new gallery with a special Grand Opening on Saturday, November 14th, 5pm - 10pm. In addition to meeting the artist, guests at the Grand Opening will enjoy live music, wine, hors d'oeuvres and Hanson's latest California landscape collection. The 5000 sq. foot gallery is located at 2732 Gilroy St., Los Angeles, CA 90039.

To view Erin Hanson's current collections or obtain more information, visit www.erinhanson.com or contact Amy Jensen.
A contemporary Master of Modern Impressionism, Hanson's artistic abilities are rooted in a lifetime of capturing the world around her. Beginning her career with daily sketches as a child, she further honed her observation skills by mastering science at UC Berkeley. Majoring in bioengineering, Hanson applied science to her artistic craft, creating her own wet on wet painting style, "Open Impressionism."

Art lovers who enjoy the impasto style of Renoir and Van Gogh will delight in Hanson's landscape studies. Breathtaking panoramas, stunning rock formations and even the wind sighing through the trees are brought to life through gentle explosions of color and texture.

"Each new landscape is an exciting new color palette, a new study in composition and perspective," says the artist. "After a few more decades of painting landscapes, I hope to be able to fully capture those fleeting moments of perfection I discover in the landscape and transport my viewers to the world as I see it: bold and truly beautiful."

Elysian Valley, locally known as Frogtown due to the red-legged frogs that teemed in the LA River years ago, is a unique and ethnically diverse neighborhood. Despite lacking the usual bars and restaurants, the small stretch of homes and warehouses recently garnered the title, "The most talked about" neighborhood in LA. And for good reason. Frogtown is home to a growing number of skilled California artisans and artists, many of whom are featured in the popular annual Frogtown Art Walk.

Hanson's current Art & Wine Tour in Paso Robles is on display until Sept 30th, featuring Wine Country landscapes. Also scheduled is her October 2nd book signing, a live oil painting demostration by the artist herself on Oct 3rd followed by Hanson's Studios on the Park month long exhibition in California's popular Paso Robles, thus rounding off her Fall series of events.
Future events are announced via the artist's newsletter, which may be subscribed to at this link.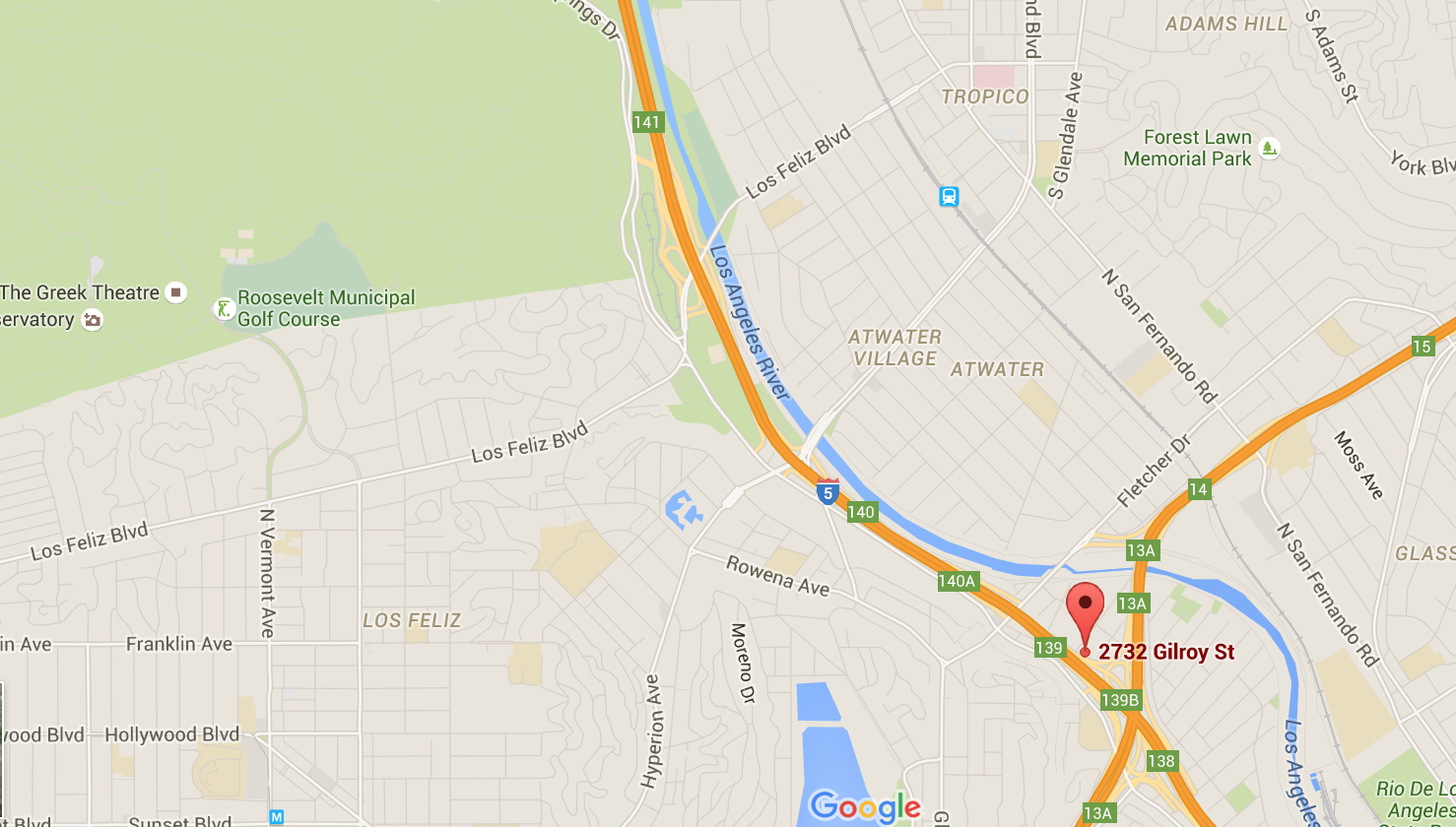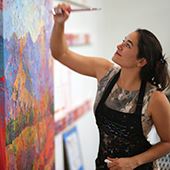 ERIN HANSON has been painting in oils since she was 8 years old. As a young artist, she worked at a mural studio creating 40-foot-tall paintings on canvas, while selling art commissions on the side. After getting a degree in Bioengineering from UC Berkeley, Erin became a rock climber at Red Rock Canyon, Nevada. Inspired by the colorful scenery she was climbing, she decided to paint one painting every week for the rest of her life. She has stuck to that decision ever since, becoming one of the most prolific artists in history. Erin Hanson's style is known as "Open Impressionism" and is now taught in art schools worldwide. With thousands of collectors eagerly anticipating her work and millions of followers online, Hanson has become an iconic, driving force in the rebirth of contemporary impressionism.

---
---