The Works of Erin Hanson Housed in R.M. Schindler's Van Dekker House
'Hidden Gem' by R.M. Schindler in Woodland Hills Restored
Sunday, November 29, 2015
The works of Erin Hanson were showcased in a Los Angeles Daily News article featuring the recently restored R.M. Schindler (1887-1953) designed Van Dekker House. Hanson's expressive impressionistic landscapes can be seen throughout the 1940 landmark house. Schindler is internationally recognized for his modern architectural designs that were sensitive to local conditions, and his work has been the subject of exhibitions at the Museum of Contemporary Art (MOCA) and the MAK Center for Art and Architecture.
"Actor and state Assemblyman Albert Van Dekker, a one-time family man and champion of liberal causes, built it. Al 'Buzz' Bezzerides, a screenwriter of grit whose lonesome characters bore 'a grudge against the world,' nearly ruined it. Now Frank Gamwell, who two years ago bought the landmark Van Dekker House in Woodland Hills designed 76 years ago by modernist architect Rudolph M. Schindler, has restored it." (LA Daily News)
Frank Gamwell, an avid collector of Erin Hanson's original oils, used the modern impressionist's paintings as jewels of color within his architectural masterpiece.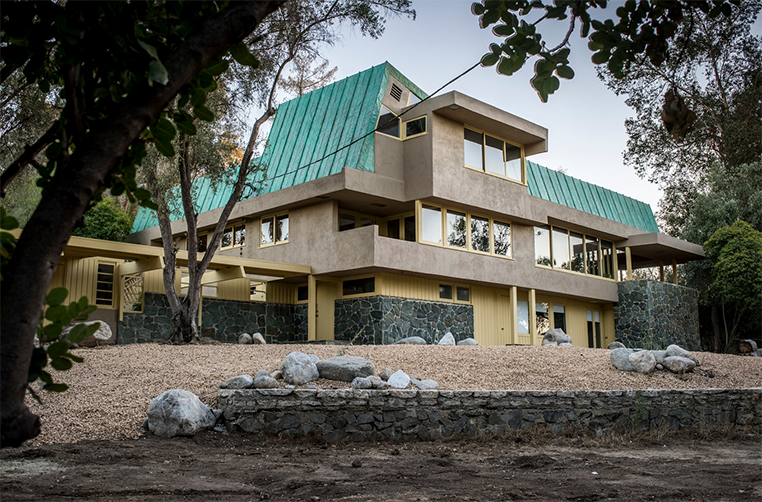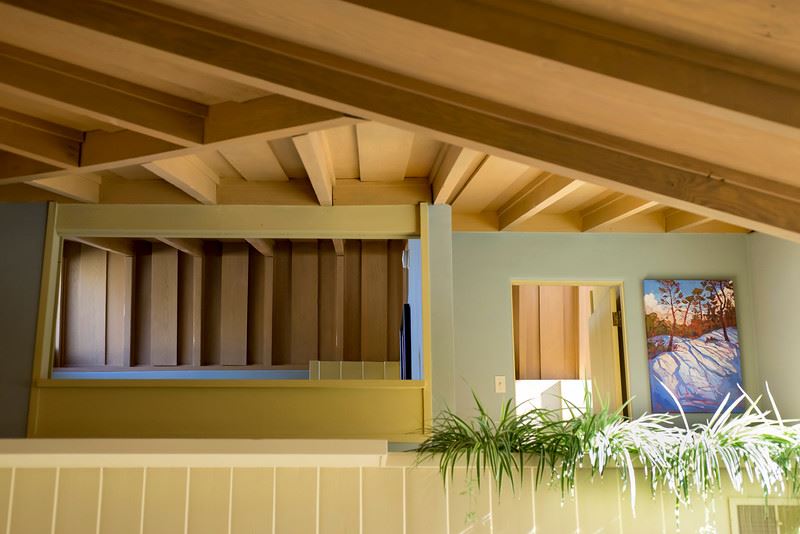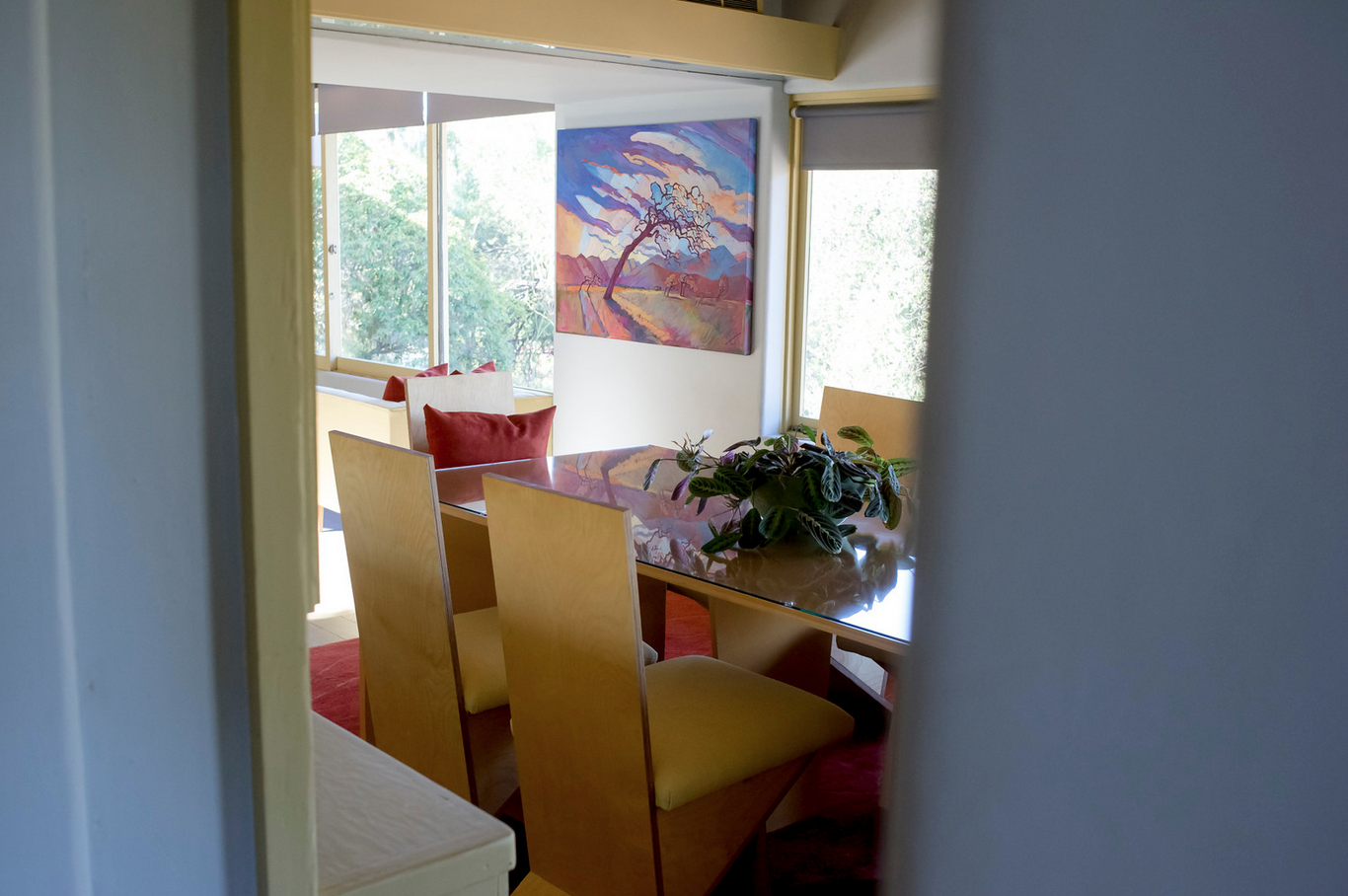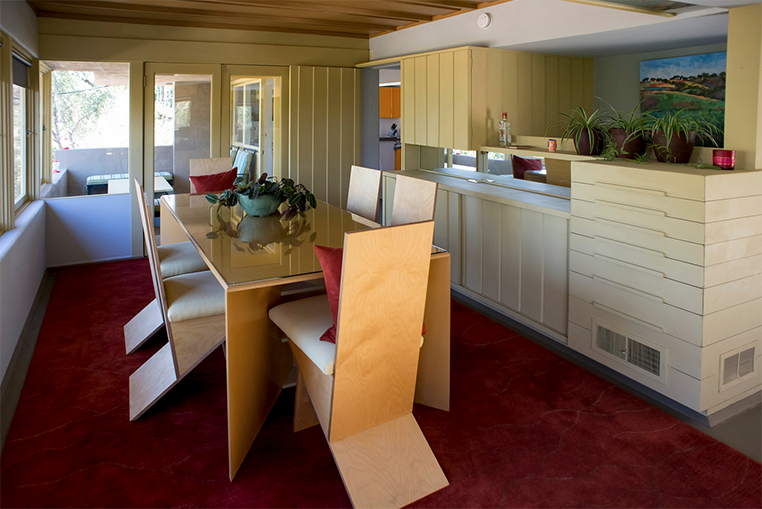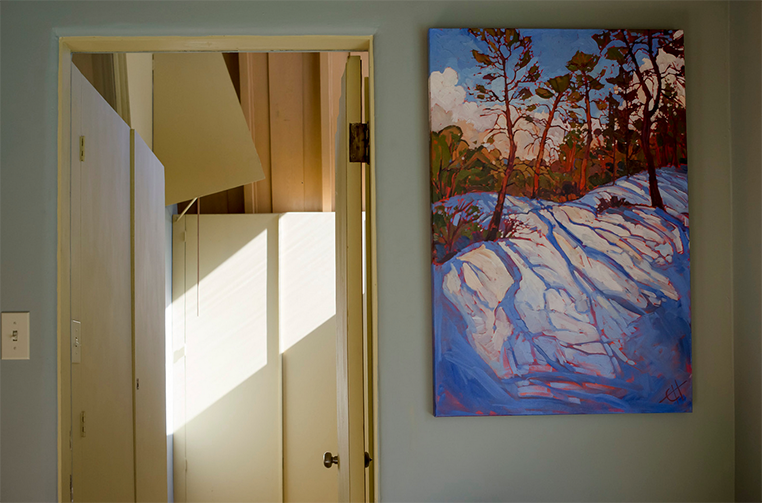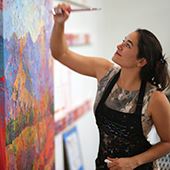 ERIN HANSON has been painting in oils since she was 8 years old. As a young artist, she worked at a mural studio creating 40-foot-tall paintings on canvas, while selling art commissions on the side. After getting a degree in Bioengineering from UC Berkeley, Erin became a rock climber at Red Rock Canyon, Nevada. Inspired by the colorful scenery she was climbing, she decided to paint one painting every week for the rest of her life. She has stuck to that decision ever since, becoming one of the most prolific artists in history. Erin Hanson's style is known as "Open Impressionism" and is now taught in art schools worldwide. With thousands of collectors eagerly anticipating her work and millions of followers online, Hanson has become an iconic, driving force in the rebirth of contemporary impressionism.

---
---