Erin Hanson's Open Impressionism Is Heading Overseas!
Erin Hanson participates in the Art in Embassies program for the second time
Sunday, July 15, 2018
We are excited to announce that Erin Hanson will again be participating in the Art in Embassies program, bringing her open impressionism to the American embassy located in Moscow, Russia. In this upcoming exhibition, three of her classic paintings will be showcased over the course of three years, imbuing spaces that will be enjoyed by diplomats and visitors alike with vibrant color and beauty.
She has participated in this program in previous years, providing her spectacular painting Sherbet Blues to the American embassy in Djibouti, Africa.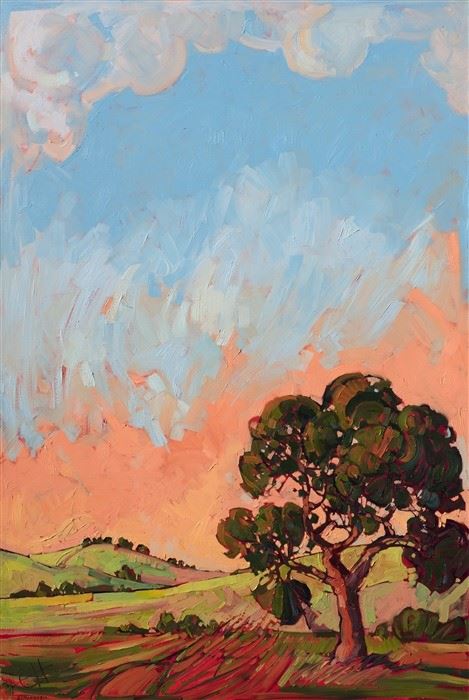 Sherbet Blues, by Erin Hanson
The Art in Embassies program has a long, rich history of bringing art and beauty from one nation to another, creating a new way for countries to speak with one another and bridging relational and cultural divides. The program was initiated in 1953 by The Museum of Modern Art and established under the auspices of the Federal Government by President John F. Kennedy a decade later.
President Kennedy was a great supporter of the arts, saying "Art is the great unifying and humanizing experience."
Erin Hanson is proud to display her work in American embassies across the world. As Erin said, "There is no better way to communicate the essence of a country and its culture than through art. I am glad to be able to represent my country with paintings of the beautiful landscapes found here in the U.S."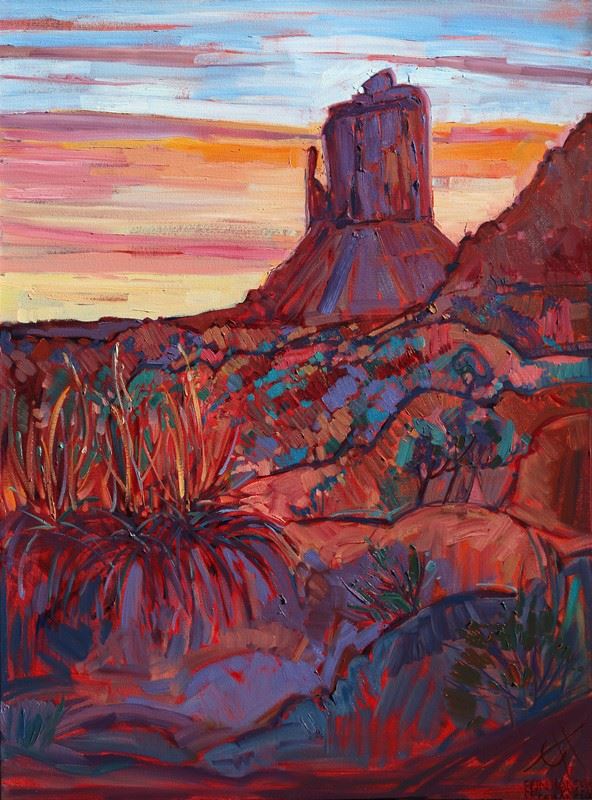 Pale Horizon by Erin Hanson is among the paintings to be displayed at the Moscow embassy.
Enjoy Hanson's classic pieces here. This portfolio includes art that is currently on display across the nation and around the world. You can also view her entire portfolio of paintings here.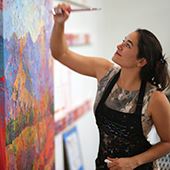 ERIN HANSON is a life-long painter, beginning her study of oils as a young child. Her passion for natural beauty is seen in her work as she transforms vistas familiar and rare into stunning interpretations of bold color, playful rhythms and raw emotional impact. Her frequent forays into National Parks and other recesses of nature include backpacking expeditions, rock climbing, and photo safaris. Hanson's unique painting style has become known as Open Impressionism, with hundreds of collectors eagerly anticipating her work. As an iconic, driving force in the rebirth of contemporary impressionism, Hanson is quickly recognized as a prolific, modern master.

Subscribe to the weekly newsletter for insider artist updates!
---
---