Your Guide to Art Collecting Part 3
How to Value My Original Artwork
Saturday, December 3, 2016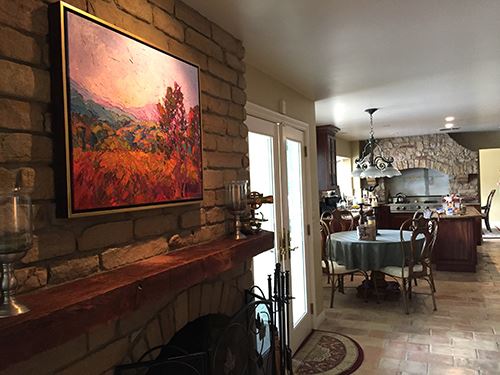 Art is notoriously hard to price accurately. Conditions in the current market, artist popularity, and the vagaries of public opinion all have a say when it comes to finding out how much an oil painting, print, sculpture, or any other piece of art is worth.
Even professional appraisers have a difficult time valuing art. The Antique Roadshow once got on the news for gaffe made by one of their appraisers in which he valued a pot created by an art student in the 1970's at $30,000-$50,000. That was, until the art student herself saw the show and came forward as the pot's creator.
This is why, in our previous two articles on art collecting, we are so insistent on buying art that you love, and art that fits in your collection. Art is such an abstract and intuitive investment that it's better to buy pieces that you value over deciding to buy based on current trends. Public opinion can change in the blink of an eye, but a deeply loved piece of art will make you happy for the rest of your life.
However, even with the caprice of the art world, it's possible to price out your art in a semi-logical fashion. Here are five pointers that you can use as a guide while deciding what is reasonable to spend on a piece of art – or whether your existing art has increased in value:

1. Find out the provenance of the painting, drawing, or other work of art.
If you are buying a piece of art at an auction or from a third party (not the artist), it's important to discover the provenance of the piece. You can hire people to authenticate a piece of art, but it's a good idea to have your own expert eye as well (see the gaffe made on Antique Roadshow for why.)

2. Compare your art to similar pieces available at auction or for sale elsewhere.
Whether you love a particular style of art or art by a specific artist, there will often be similar works available for sale or that have recently sold at auction houses across the nation. Take a look at the prices for which the pieces were sold and consider any extenuating circumstances that may have changed the pricing.
For example, if you are considering purchasing an impressionistic oil painting, look at other impressionist pieces that have sold in the past year. Then consider what went into the pricing. The painting may have been a piece from the Group of Seven, or it could have been created by an unknown artist. Your piece could have similar characteristics to past painters. Take every factor of the pieces that have sold into account, and you will get a better idea of a fair price for your painting. You may also get a glimpse into the future value of the artist or artwork.

3. Take into account the popularity or career trajectory of the artist in question.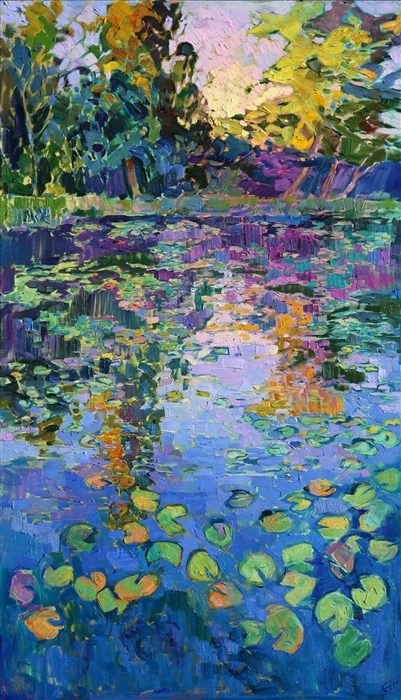 Art is entirely subjective. So, when looking at valuing a piece or an entire collection, consider how often their works are selling and if their pricing have actively increased. You can find this out by following art news both online and in print, attending gallery openings, talking with fellow collectors, discussing the genre or artist with gallery owners, and talking shop with the artists direct. All this information can help you keep your finger on the pulse of the art world.

4. Consider whether the piece adds to your collection overall.
Sometimes an art collection as a whole can become more valuable than the individual pieces of art that make it up. Creating such a collection requires a constant eye toward thoughtful curation. When making purchasing decisions, examine your motives and your current collection. By creating a magnificent assemblage of art, you may be able to increase the value of the individual pieces.

5. Ask an appraiser or consultant to look at the piece of art.
Getting a professional's opinion on your art and art collection is always valuable both for insurance and assessment reasons. As a collector, you may be very well educated in the art world and your collection specifically, but you also have an emotional connection to each piece. So, getting an outside point of view can help you understand the value of your collection and enable you to take the proper steps to increase its value.
You do not need to end up with an appraiser's dispassionate eye for your collection or for art that you love. By understanding the art world and its history, however, you can get a good idea of what your collection is worth both as a whole and on a piece by piece basis.
Article by Julia Shaw.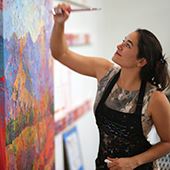 ERIN HANSON is a life-long painter, beginning her study of oils as a young child. Her passion for natural beauty is seen in her work as she transforms vistas familiar and rare into stunning interpretations of bold color, playful rhythms and raw emotional impact. Her frequent forays into National Parks and other recesses of nature include backpacking expeditions, rock climbing, and photo safaris. Hanson's unique painting style has become known as Open Impressionism, which is now taught in art schools around the world. With hundreds of collectors eagerly anticipating her work and millions of followers online, Hanson has become an iconic, driving force in the rebirth of contemporary impressionism, and she is quickly recognized as a prolific, modern master.

---
---