San Diego Art Events April 2017
Wednesday, April 5, 2017
There seems to be an art event almost every day here in San Diego. We have incredible local galleries, art walks, and art museums featuring beautiful pieces that are just waiting to be discovered. Instead of casting a net throughout the internet and hoping to find the best and most enjoyable art events this month, we thought we would find them for you! Here is a roundup of our favorite upcoming art events this April!

Mark your calendar for:
April 12th, 6PM-8:30PM: Michelle Ferguson - Master of Light and Shadows; Art and Italian Dinner Pappalecco
4202 Adams Avenue, San Diego
Local artist, Michelle Ferguson, is presenting her varied artwork in collaboration with local Italian eatery Pappalecco. Enjoy an evening of Italian foods while savoring Ferguson's breath-taking artwork.
This event will be hosted by Art Meta Gallery.


April 22nd, 10AM-8PM: Erin Hanson: Colors of the West
The Erin Hanson Gallery
9705 Carroll Centre Road, San Diego
The Erin Hanson Gallery is holding a special, all-day event featuring her newest Open Impressionism works. Hanson opened her new gallery only a few months ago, so if you have not yet visited, this is a wonderful opportunity to soak in her vibrant collection Erin Hanson: Colors of the West, meet the artist herself, and enjoy delicious hors d'oeuvres along with mimosas and wine. Visiting The Erin Hanson Gallery is a perfect beginning or end to any Saturday.

Pictured: Buttes and Sky by Erin Hanson, 2017, 60x70 in.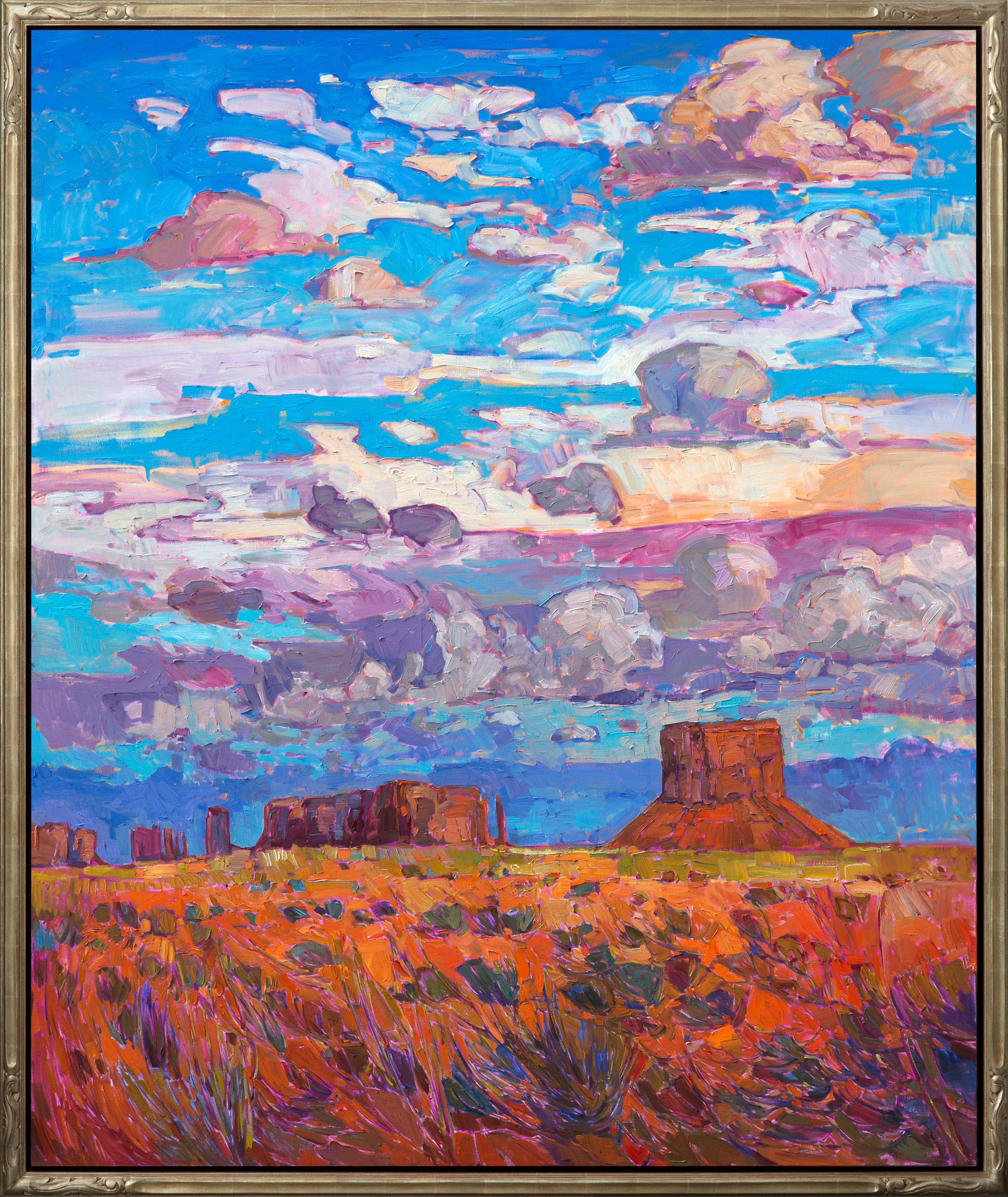 April 28th-30th: Art Alive 2017
The San Diego Museum of Art
Balboa Park, 1450 El Prado, San Diego
The Art Alive exhibition is an incredible, yearly tradition in which the Museum works with artists and floral designers to create more than one hundred floral interpretations of pieces of art. Attendees are able to view two pieces of art for each display - one: the original piece and the second: a floral interpretation. Enjoy this incredible and ephemeral piece of ingenuity and beauty provided by The San Diego Museum of Art.

April 29th and 30th, 11AM-6PM: Mission Federal ArtWalk
Little Italy, San Diego
The April, Mission Federal ArtWalk will fill seventeen blocks of San Diego's Little Italy with both visual and performing artists from across the world. The ArtWalk will provide a feast for the eyes, ears, and more with artists, musicians, and vendors. Be sure to immerse yourself in the creativity and joy of this festival!
While there are many events to choose in San Diego during the month of April, we hope you will attend these inspiring events, showings, and artwalks this month.
And of course, we look forward to seeing you here, at The Erin Hanson Gallery!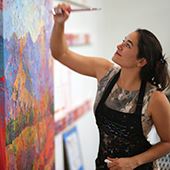 ERIN HANSON has been painting in oils since she was 8 years old. As a young artist, she worked at a mural studio creating 40-foot-tall paintings on canvas, while selling art commissions on the side. After getting a degree in Bioengineering from UC Berkeley, Erin became a rock climber at Red Rock Canyon, Nevada. Inspired by the colorful scenery she was climbing, she decided to paint one painting every week for the rest of her life. She has stuck to that decision ever since, becoming one of the most prolific artists in history. Erin Hanson's style is known as "Open Impressionism" and is now taught in art schools worldwide. With thousands of collectors eagerly anticipating her work and millions of followers online, Hanson has become an iconic, driving force in the rebirth of contemporary impressionism.

---
---