3D Printing Services for Artists

The Erin Hanson Gallery offers professional 3D scanning and printing services for artists to create realistic reproductions of their textured oil and acrylic paintings. The Erin Hanson Gallery has our own Cruse 3D artwork scanner (released in 2023) and SwissQ's Impala 4 flatbed 3D printer. With almost $1 million dollars invested in scanning and printing equipment and thousands of hours of experience printing Erin Hanson's textured oil paintings, we are confident that we can create replicas of your paintings with color and texture almost too good to be true. The 3D Textured Replicas are nearly indistinguishable from an original oil painting from a few feet away, capturing even the detailed texture of the canvas weave itself.
Do you want to sell realistic textured replicas of your oil or acrylic paintings? This could be the solution for expanding your art business and offering your collectors limited edition replicas with a much higher value than regular canvas prints. You will never have to embellish a giclee again!

Services we offer:
Scanning your original artwork (required to print 3D Textured Replicas)

Printing your textured artwork onto Dibond panels

Mounting and framing

Drop shipping / order fulfillment

Custom artwork shipping boxes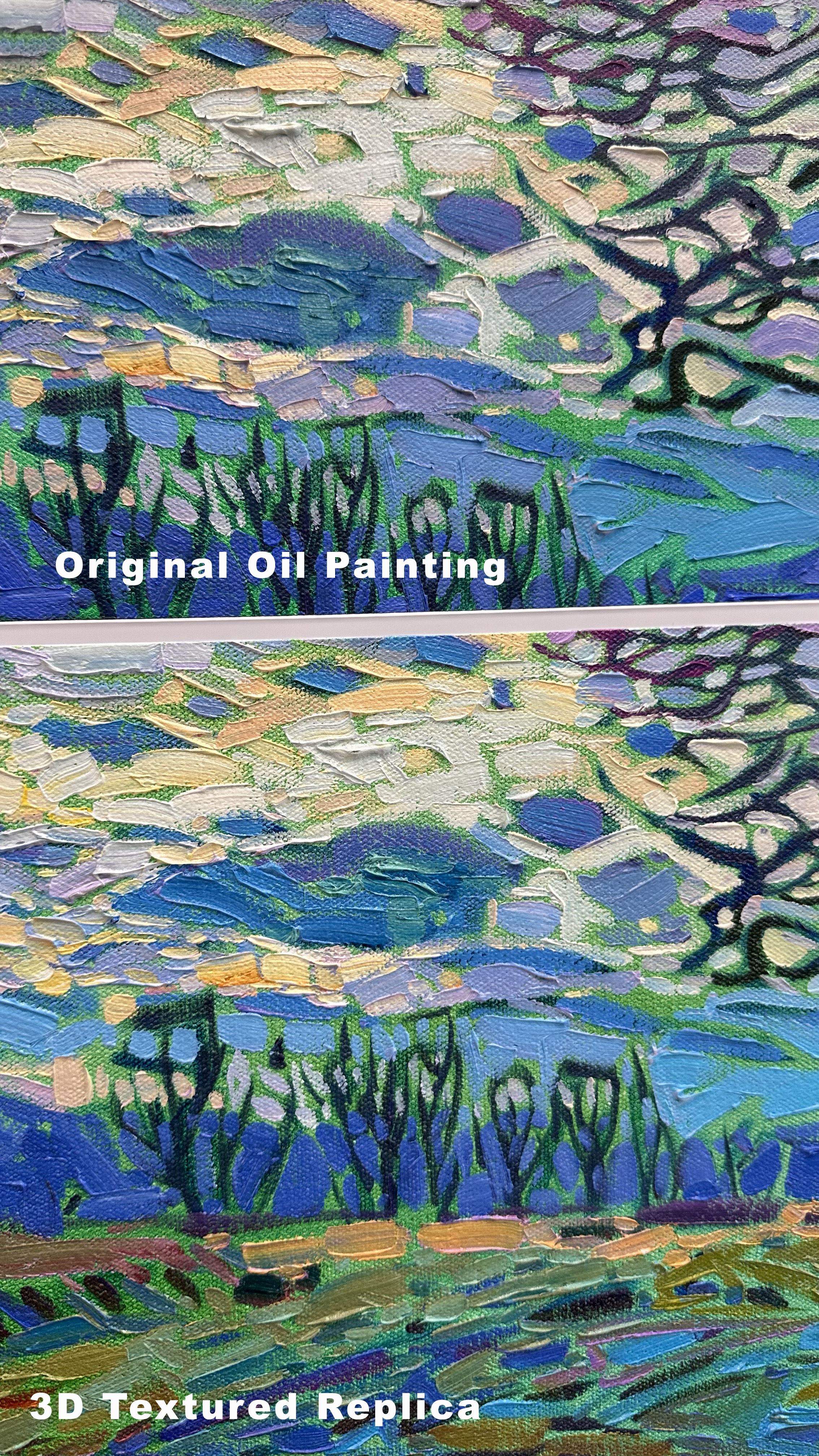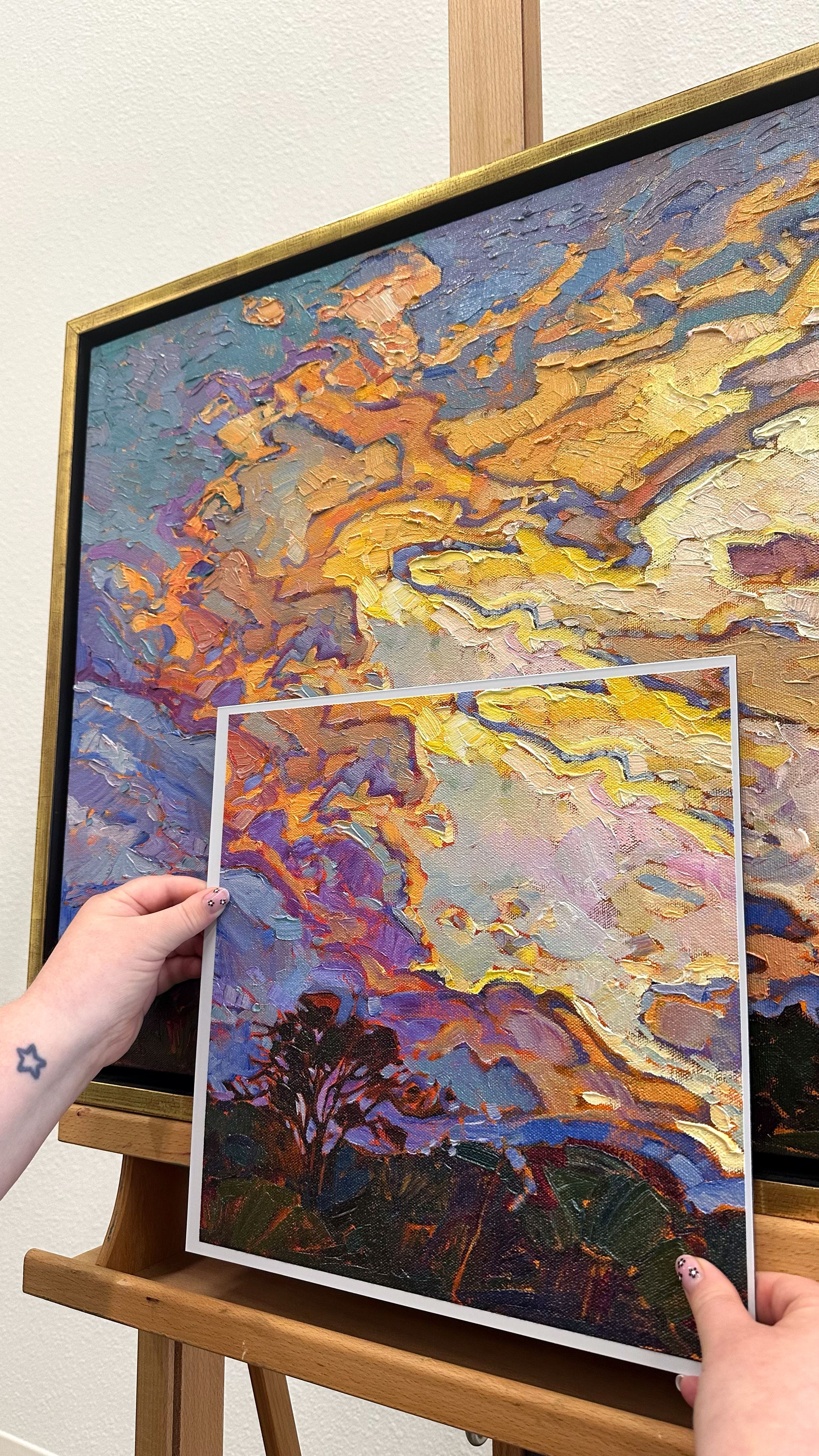 Above: 3D Textured Replica printed on Dibond, held up in front of the original oil painting.
Video: Erin Hanson on 3D Textured Replicas -- The Art of Texture