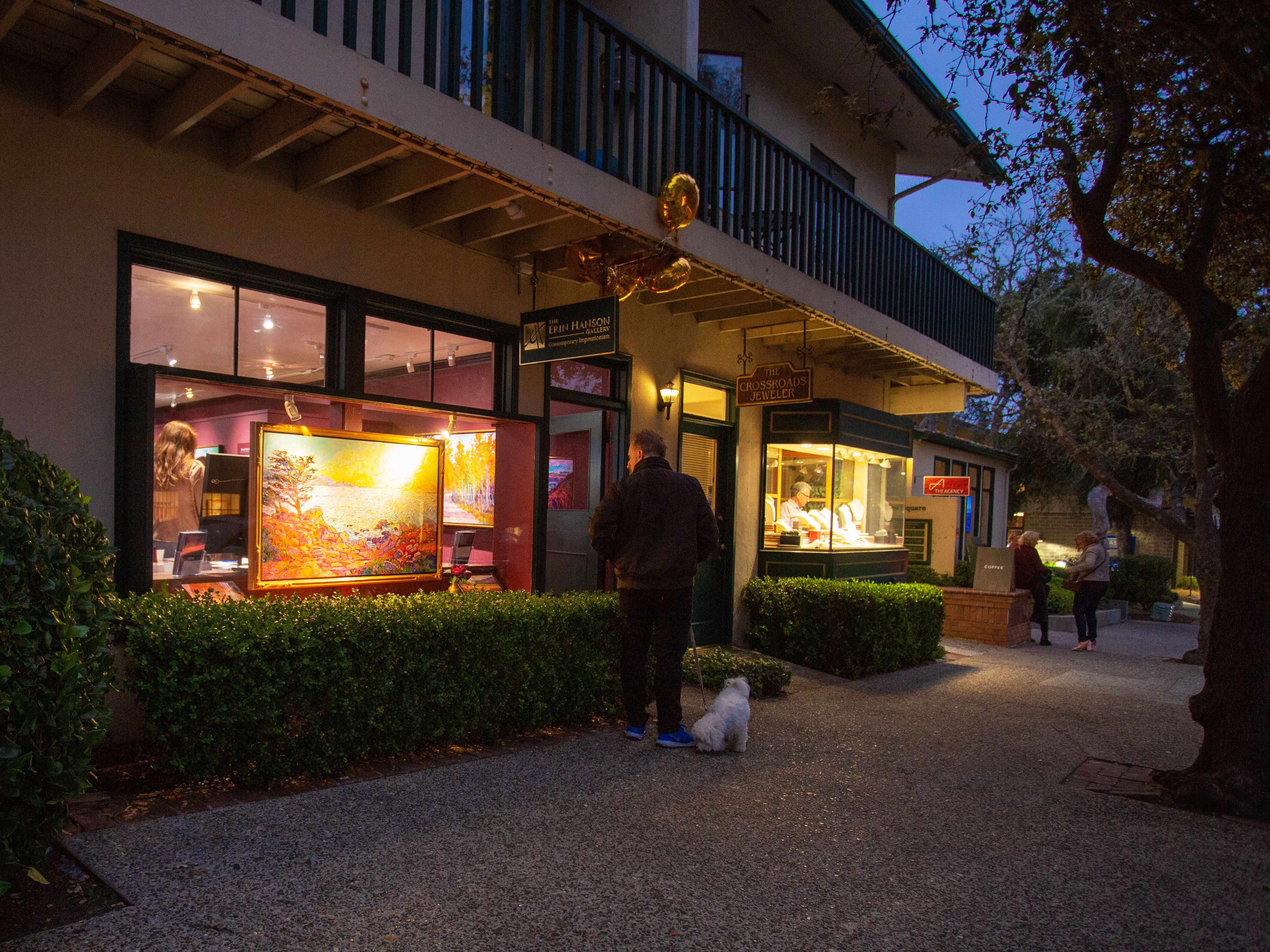 Art and Rose for Valentine's Day
12:00pm to 6:00pm
The Erin Hanson Gallery in Carmel
You are Invited to Valentine's Day in Carmel-by-the-Sea

Do you need an excuse to whisk away for a romantic Valentine's Day weekend? Escape to beautiful Carmel-by-the-Sea for the weekend, and come visit the new Erin Hanson Gallery in Carmel. We are hosting a special open house event "Rosé for Valentine's Day" on Friday, February 14th and you are invited. Complimentary rosé wine and refreshments will be served.
If you will be coming into town, consider staying at L'Auberge or Carmel Valley Ranch (in Carmel Valley) and be sure to get a meal at La Bicyclette. Other relaxing local area activities include playing some holes in Pebble Beach or heading off to the luxurious Pebble Beach Spa.


Art & Rosé for Valentine's Day
Friday, February 14th
12:00 pm - 6:00 pm


Please RSVP to our new Carmel Gallery Director (Miranda) if you are able to attend:
carmel@erinhanson.com
(831) 574-1782


The Erin Hanson Gallery in Carmel
San Carlos between 5th and 6th
Carmel, CA 93921


*Rosé will be provided by Drench Wines.